EXCLUSIVE
Derek Hough Admits Sister Julianne 'Will Have No Problem Saying She Disagrees With Me' On 'Dancing With The Stars'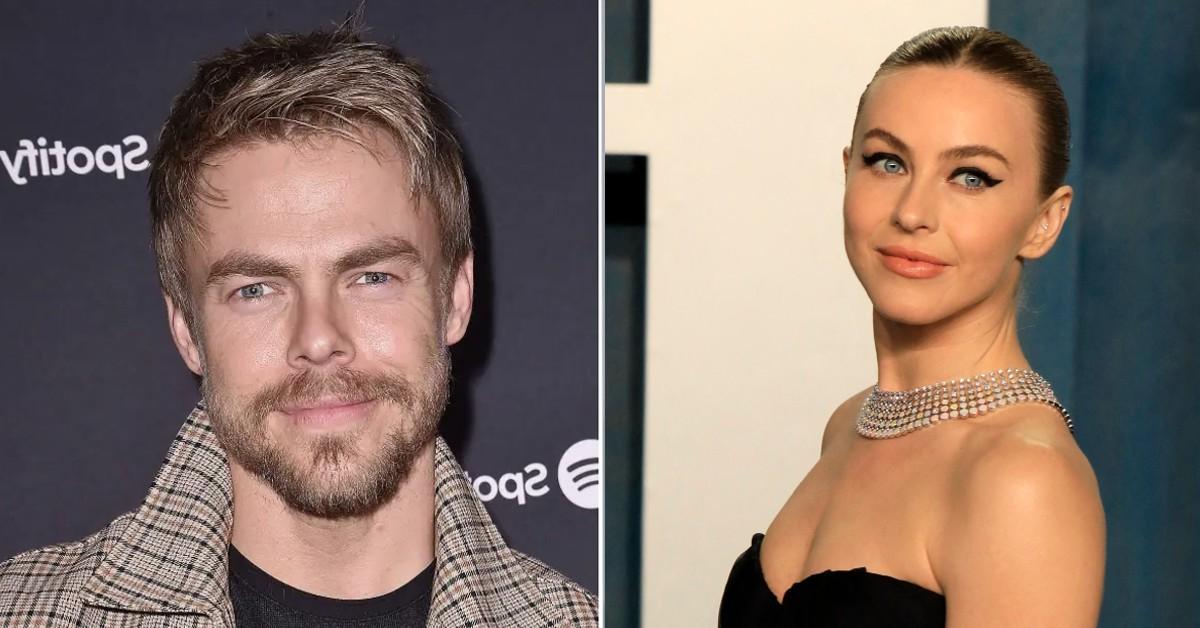 Next season of Dancing With the Stars will be a family affair for Derek and Julianne Hough, as the latter revealed she is taking over for Tyra Banks and co-hosting with Alfonso Ribeiro.
"I'm really disappointed. Jules, can you not? Just kidding! It makes perfect sense. It's the perfect decision, really. She's part of the family, not just with me, but the whole show. She was there from the beginning and a two-time champion. She's a great host, and her familiarity with the show is amazing. I'm very excited," the 37-year-old exclusively tells OK! while talking about Head Care, a new drug-free line from the makers of Excedrin that helps support head health and comfort.
Article continues below advertisement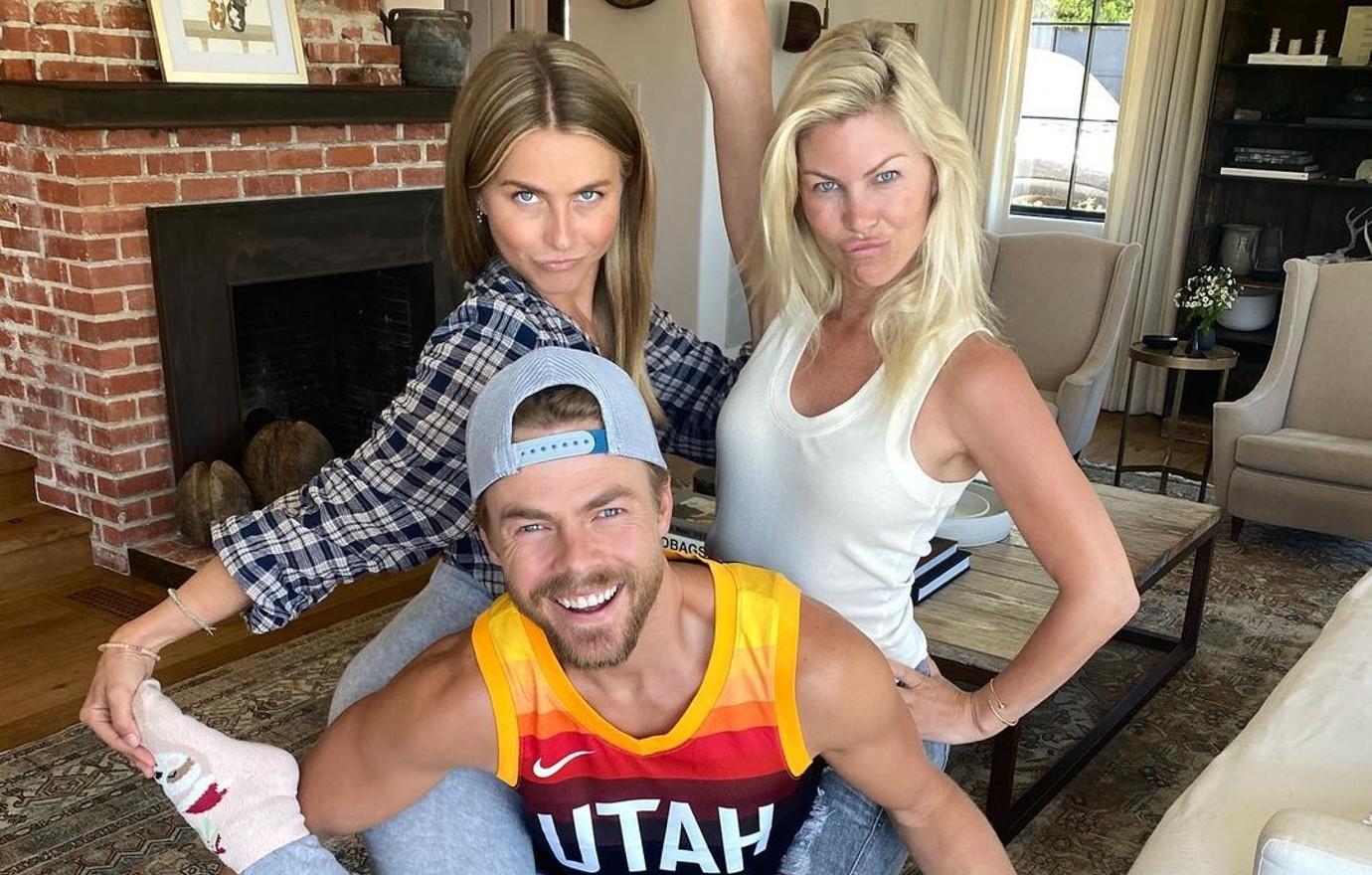 Since the dancer is a judge, he is curious to see if he and Julianne will squabble here and there. "I don't know! It's funny because we're not really the bickering kind of siblings. I think people want to see us fight more. Now that she's a co-host, she's more on the competitor's side. She's there with them, and I am on the other side. So, if I give a score she doesn't think is fair, she will have no problem saying she disagrees with me," he says. "I'm non-combative, but we'll see what happens! Now that Len [Goodman] is gone, maybe I need to step it up and be a bit more eager to fight."
Article continues below advertisement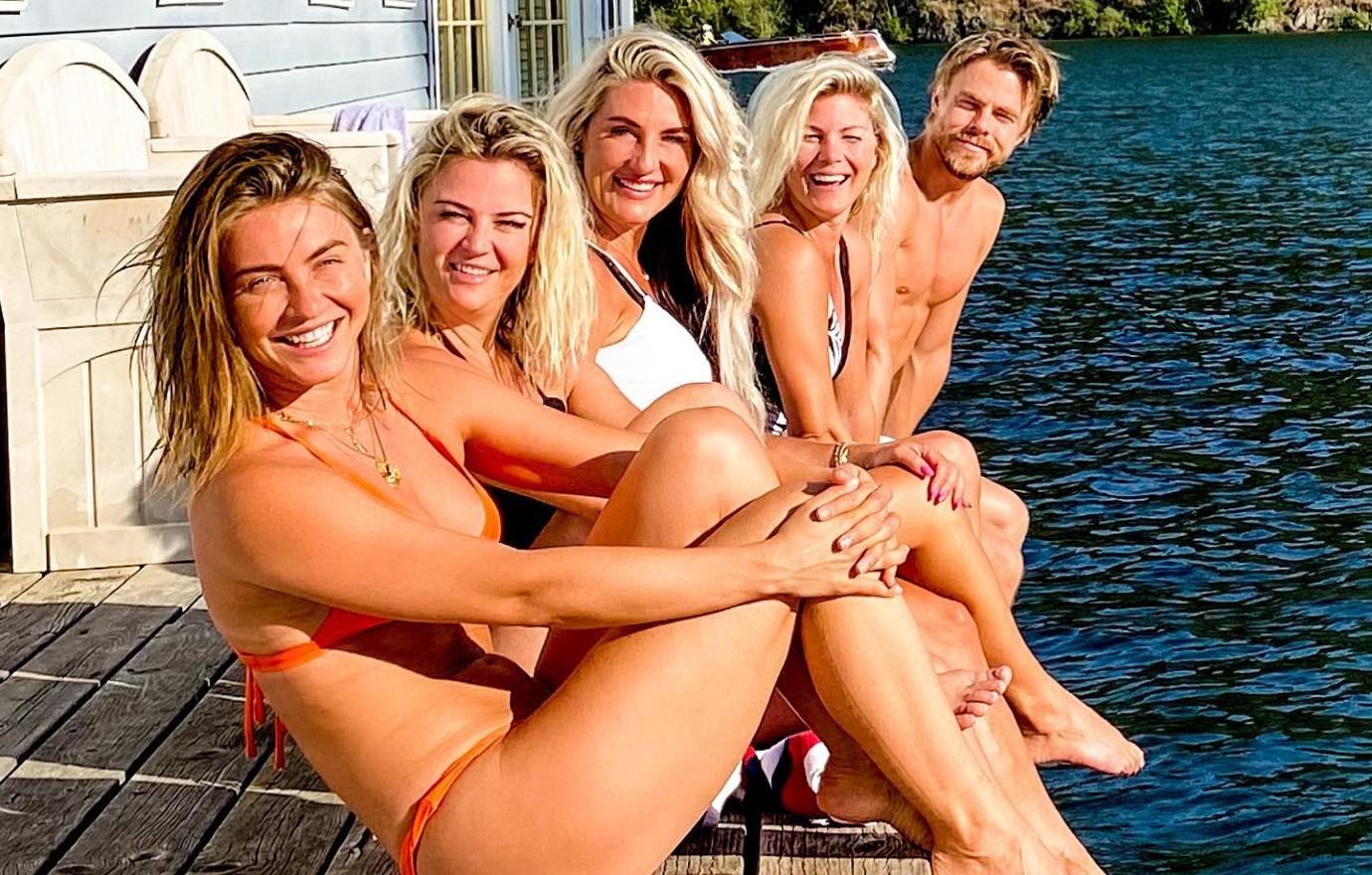 Derek, who is engaged to Hayley Erbert, says he knew about his sister joining the show about a week or two before the public found out. "It was sort of hush hush, but she knew longer than I did. She was like, 'I've been dying to tell you!'"
"I am glad to see the people I love and the people around me doing so well. It's a beautiful show, and it's something that means so much to me. I think the show will only benefit from having her, and I am looking forward to it. Alfonso is also great, and I think him and Julianne will be great together. They could easily surprise us and compete in the show halfway through!"
Article continues below advertisement
It also helps that both Julianne and Alfonso have been on the other side and know what it's like to compete for the mirrorball trophy. "It's good to have that perspective," Derek says. "I have to say that Tyra was unbelievably gracious and so kind. She wrote a beautiful message to Julianne, and I want to give her props for her grace. She's wonderful."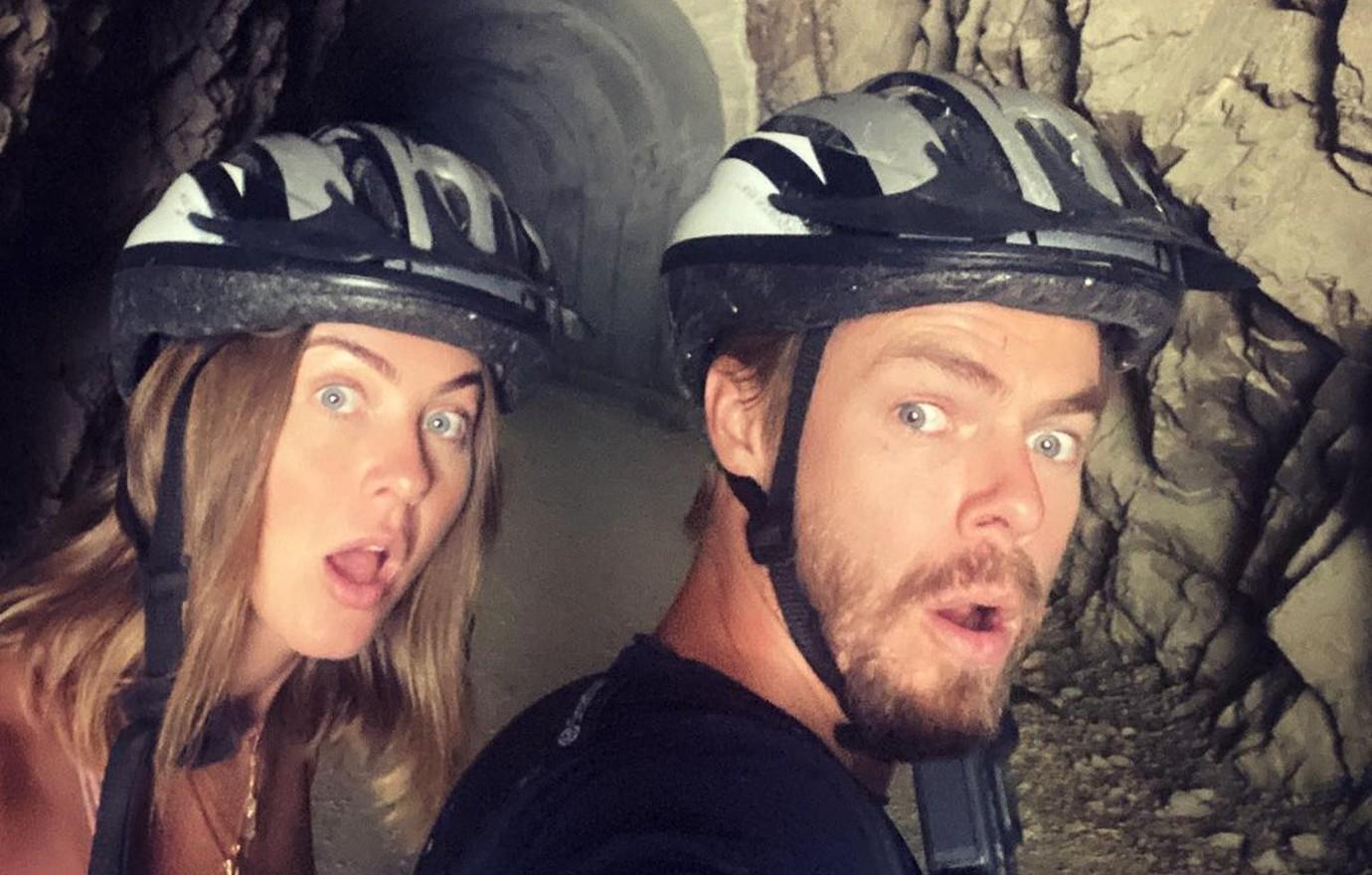 Article continues below advertisement
This year, Derek is planning his wedding to Hayley all while starring on Dancing With the Stars and doing a national tour, which is why it's important for him to speak out about Head Care.
"There's been days where you feel foggy and feel like you're not all there, so it's important to take care of your health," he shares. "Head Care is basically a holistic approach to head health, which I love. It's not about waiting to have a migraine, it's about what we can do before or after a migraine or headache, which is fantastic."
Head Care starts with Proactive Health, a daily supplement that provides nutrients like folic acid and magnesium to promote a healthy neurological system and nerve transmission in the brain, and there's also Replenish + Focus, formulated to help hydration, and Replenish + Sleep, designed for relaxation.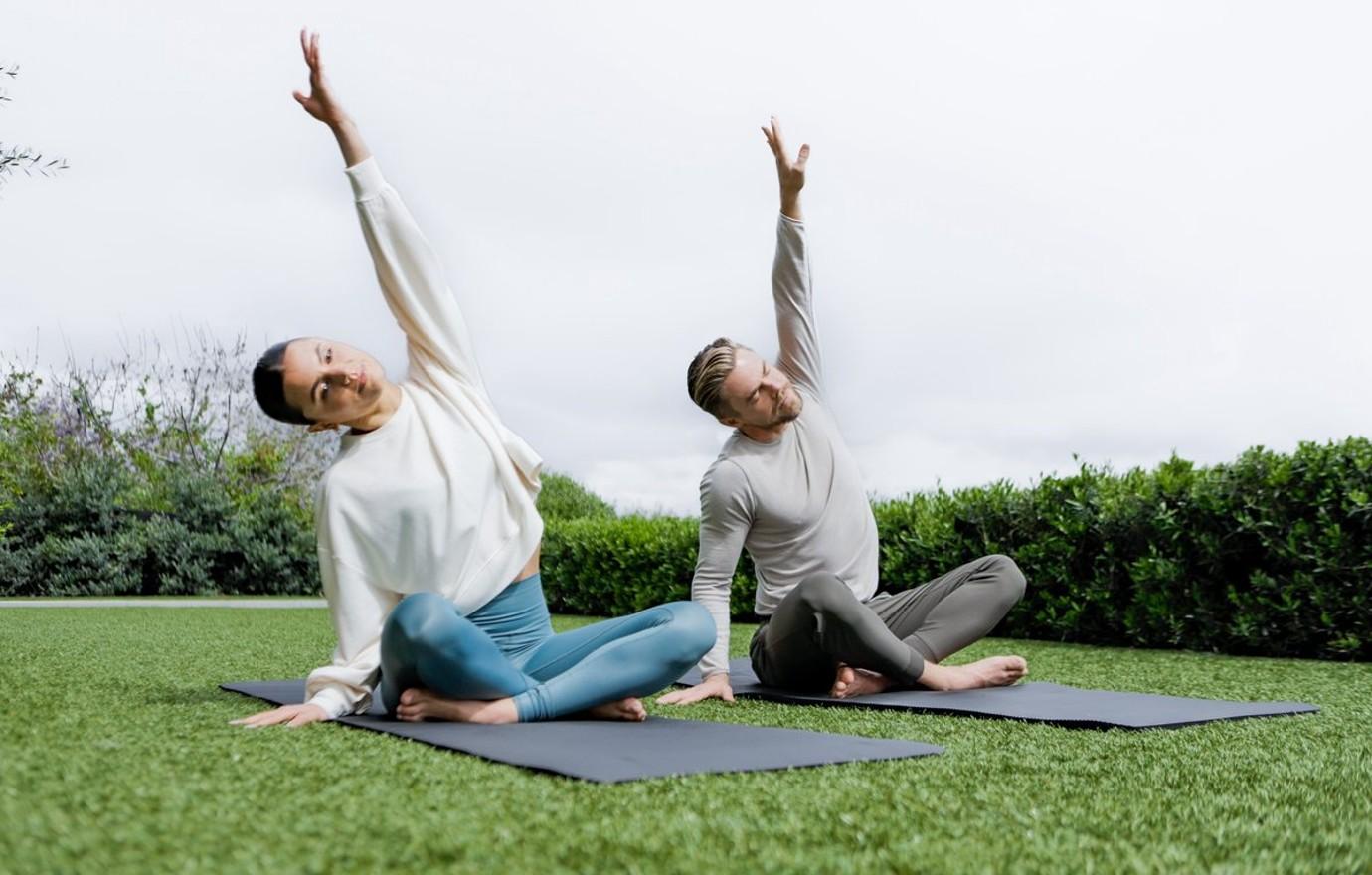 Article continues below advertisement
Never miss a story — sign up for the OK! newsletter to stay up-to-date on the best of what OK! has to offer. It's gossip too good to wait for!
"There's three pillars — movement, mindfulness and nutrition, which are so important for our daily health and our head health," he explains. "Of course, Hayley, who also suffers from migraines, will be doing the movement portion, as it makes total sense! The way you move your body directly affects the way you feel, and we've created an exclusive routine for this. There's an aerobic routine to get your blood flowing and restorative yoga, which is about stretching and elongating the muscles. You can go to excedrin.com/head-care so everybody can see the products, and these routines are very accessible to everybody. It's about replenishing the body and helping people feel good."