NEWS
Donald Trump Boasts He Will Not Be Debating Due to 'Extraordinary' Poll Numbers: 'I'm Your Man'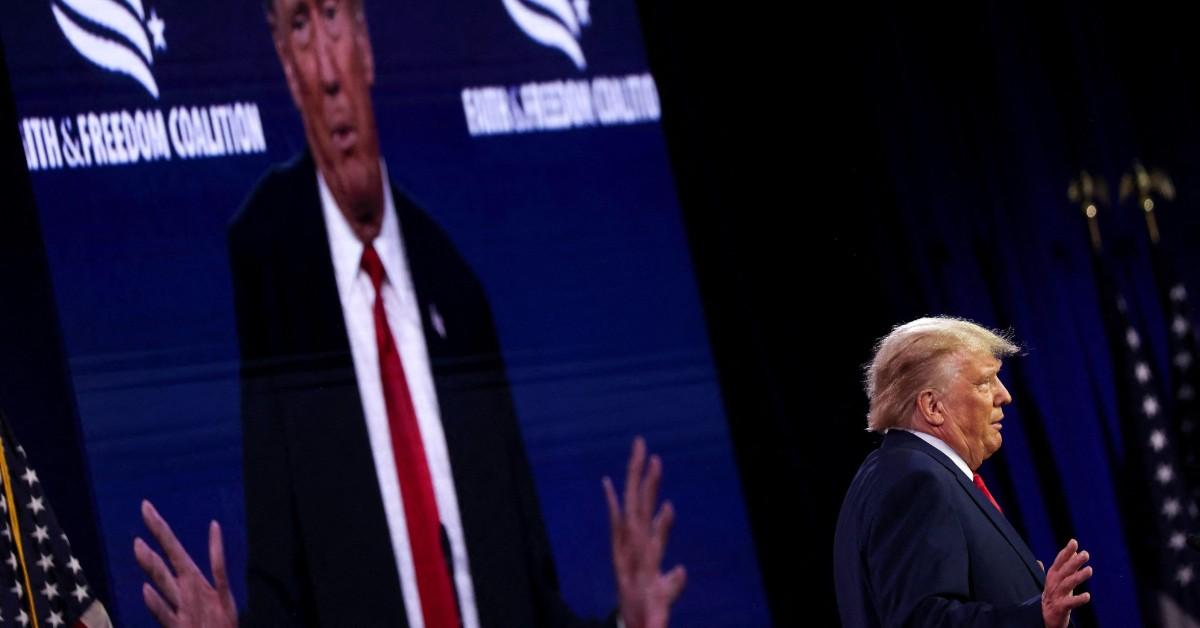 Donald Trump will likely not be joining other presidential hopefuls on stage in Milwaukee, Wis., on August 23.
On Thursday, August 17, the former president took to Truth Social to clear up all the speculation as to whether he will attend the upcoming GOP debate.
Article continues below advertisement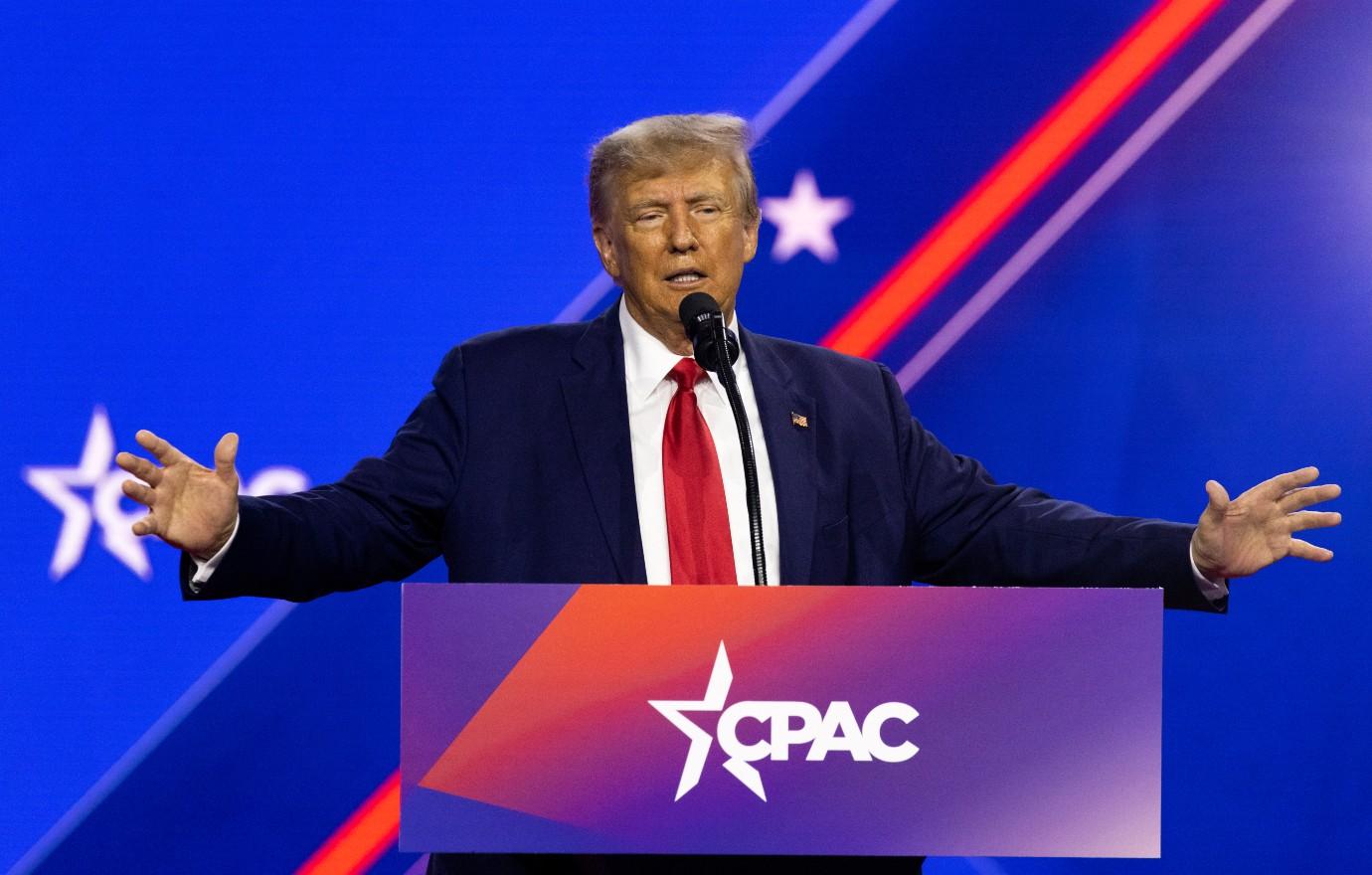 "Many people are asking whether or not I will be doing the DEBATES? ALL AMERICANS have been clamoring for a President of extremely High Intelligence," the 2024 presidential hopeful began.
"As everyone is aware, my Poll numbers, over a 'wonderful' field of Republican candidates, are extraordinary. In fact, I am leading the runner up, whoever that may now be, by more than 50 Points," the father-of-five pointed out, dissing the other candidates, such as Ron DeSantis and Chris Christie.
"Reagan didn't do it, and neither did others. People know my Record, one of the BEST EVER, so why would I Debate? I'M YOUR MAN. MAKE AMERICA GREAT AGAIN!" he declared.
Article continues below advertisement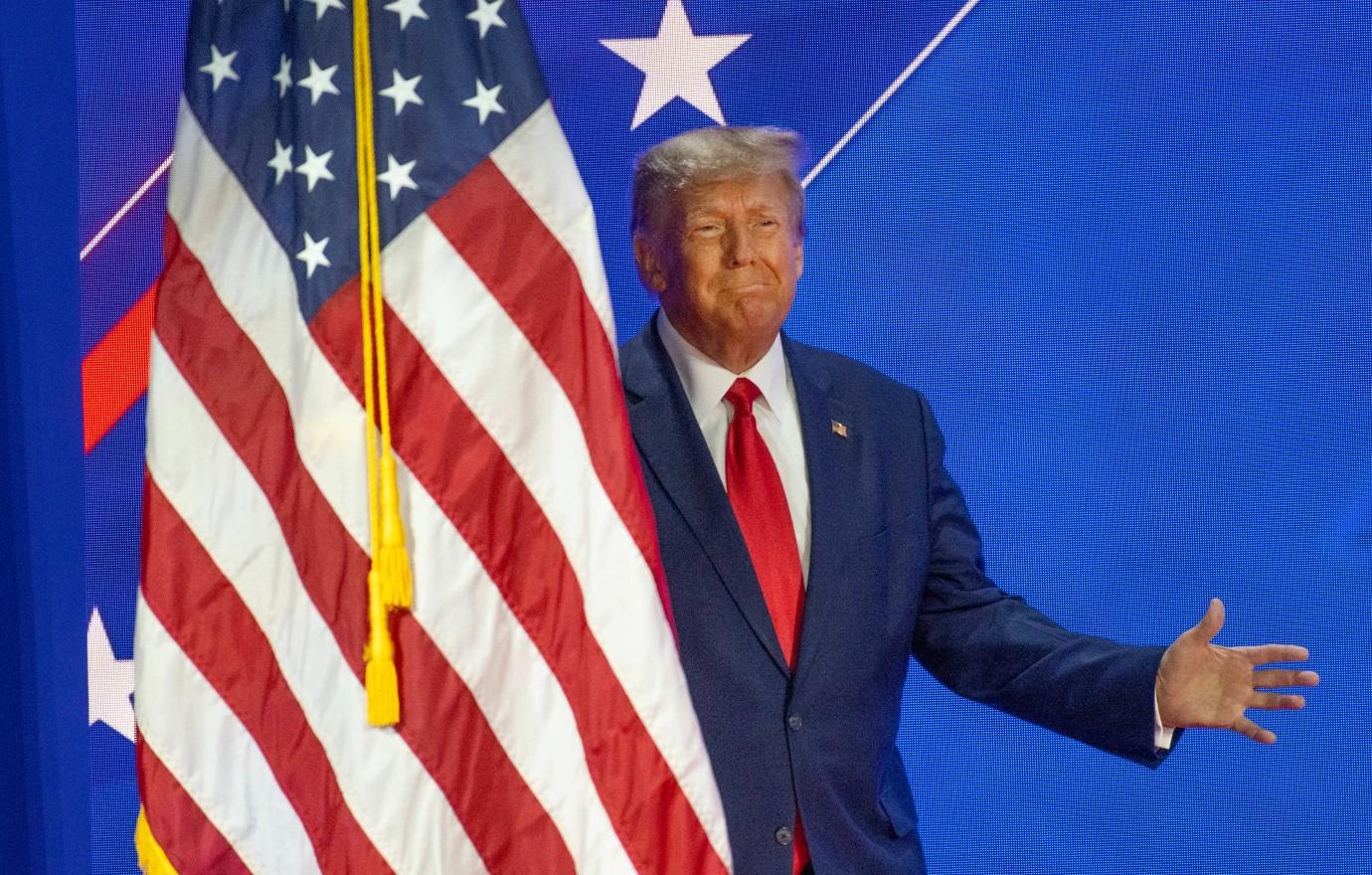 As OK! previously reported, while Trump claimed he will not debate because he is doing so well in the polls, others have speculated the ex-commander-in-chief is afraid to take the heat from his opponents.
On Wednesday, August 16, Morning Joe host Joe Scarborough sat down with conservative columnist Matt Lewis to discuss whether they believed Trump would be present at the Midwest event.
While Lewis believed it would be a "flex" for the former reality TV star to get booked for his fourth indictment in Georgia and then arrive in Milwaukee, Scarborough didn't think Trump would attend at all.
Article continues below advertisement
"If Donald Trump shows up and I think the biggest flex would be to turn himself in, you know, to surrender himself and then go to the debate," Lewis began.
"I think Donald Trump shows, look, I can walk and chew gum at the same time. And so I think if you add that in and just his compulsive need for attention, I think he shows," he explained.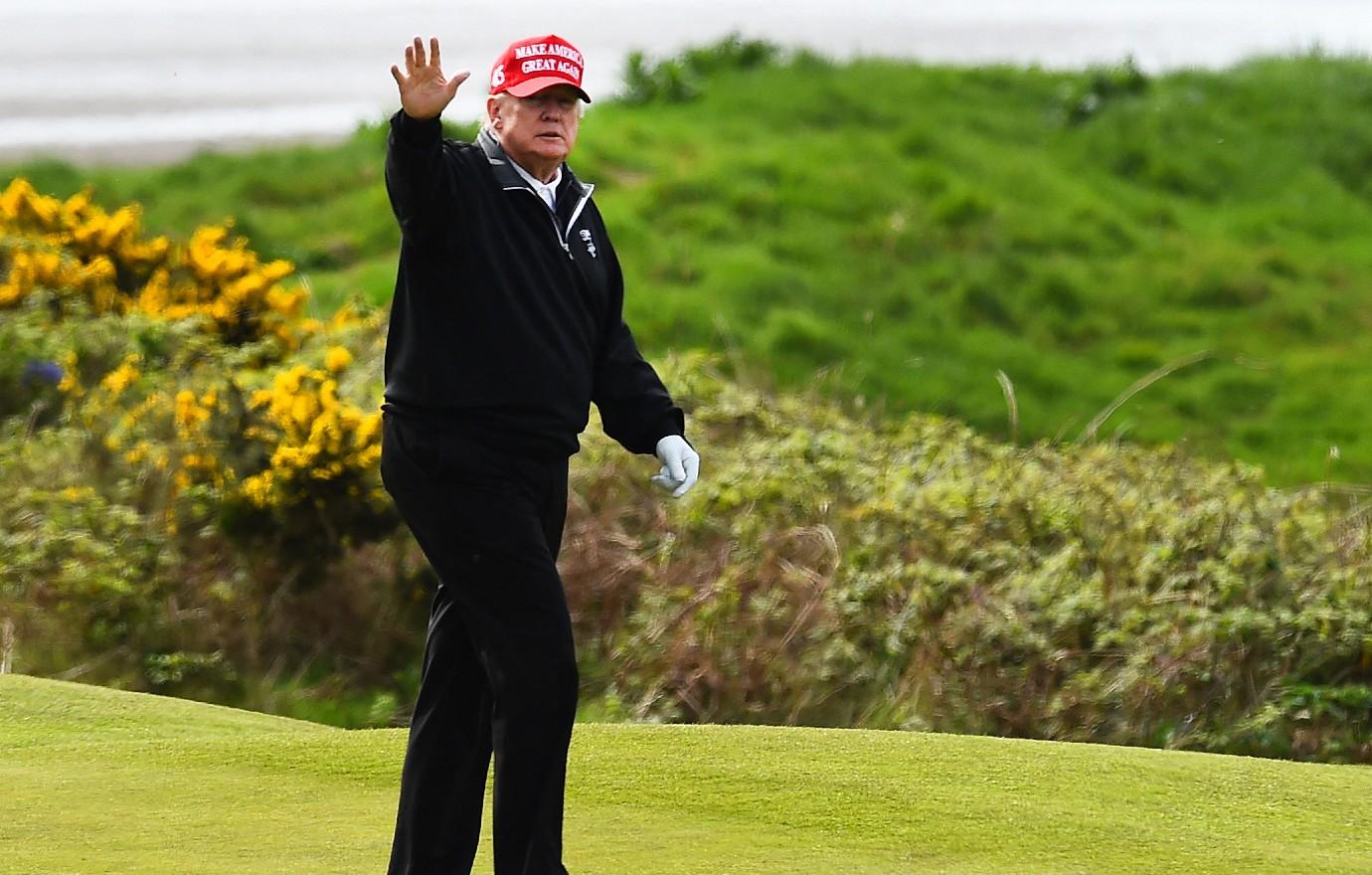 Article continues below advertisement
However, Scarborough responded, "I'm going to I'm going to take the other side of it. I do think he's scared of Chris Christie," referencing Trump's opponent, who has claimed he would come after him on the debate stage.
"He saw what Chris Christie did to Marco Rubio when Chris Christie went into a debate with one thing in mind, he knows Chris Christie put Jared Kushner's father in jail for a very long time. He knows he's a prosecutor who's ruthless and knows how to push his case. And he also knows that his secret sauce in 2016 was being the disrupter. Right?" Scarborough added.
Never miss a story — sign up for the OK! newsletter to stay up-to-date on the best of what OK! has to offer. It's gossip too good to wait for!
Article continues below advertisement
"And so, I think he's scared to death of Chris Christie and will not have the guts to go or the nerve to go on stage with Chris Christie anywhere," he concluded