Donald Trump Weighs In! Ex-President Trashes 'Junky' Kentucky Derby-Winning Horse Following Failed Drug Test
He never misses a moment! Donald Trump has used the news of a failed drug test for the horse that won the Kentucky Derby as a way to trash President Joe Biden and continue to echo his false claims that the 2020 election was rigged against him.
Article continues below advertisement
On Sunday, May 9, reports surfaced that Medina Spirit — who won the Derby on Saturday, May 1 — failed a post-race drug test, testing positive for the illegal substance betamethasone. The horse had 11 picograms of the anti-inflammatory above the legal limit in Kentucky racing, reported The Post.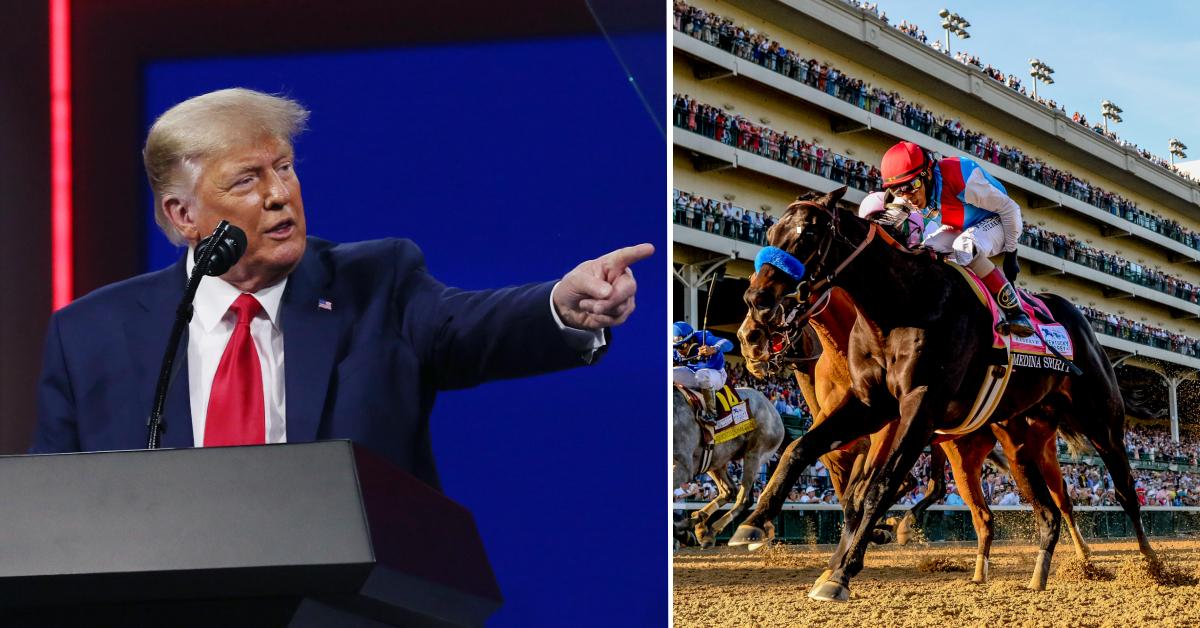 Article continues below advertisement
If the horse fails a second drug test, it runs the risk of being stripped of its title win. Medina Spirit's trainer, Bob Baffert, has been permanently suspended from ever appearing at Churchill Downs again following the failed drug test.
Article continues below advertisement
Trump — who's had to resort to spreading his message on his newly launched communications site after being banned from nearly all forms of social media following the D.C. riots — took the news announcement as an opportunity to air his grievances.
"So now even our Kentucky Derby winner, Medina Spirit, is a junky," he wrote on Sunday, May 9, before launching into a tirade. "This is emblematic of what is happening to our Country. The whole world is laughing at us as we go to hell on our Borders, our fake Presidential Election, and everywhere else!"
Article continues below advertisement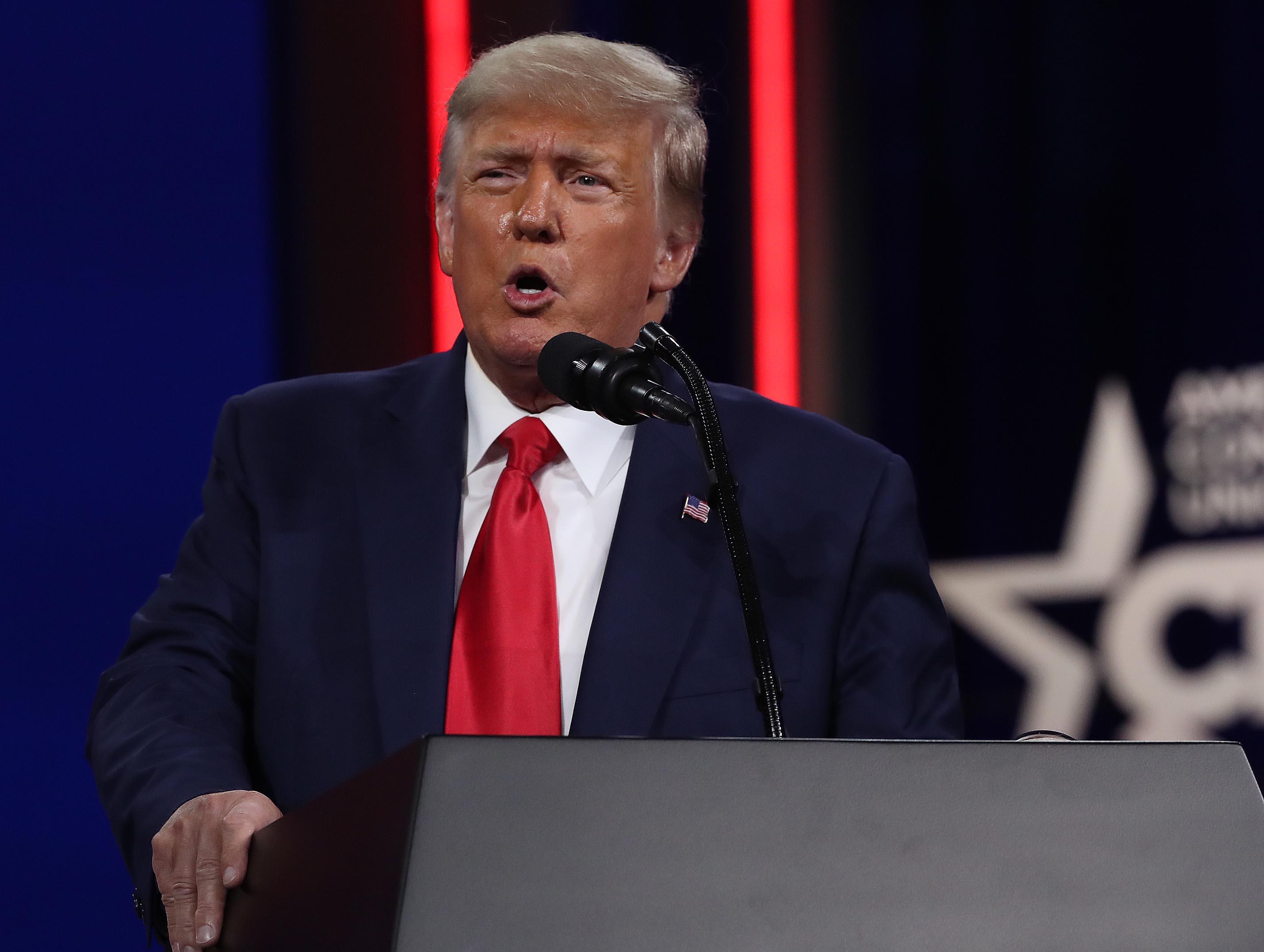 Trump has continued to flippantly throw out claims that his election defeat to Biden was rigged — with many of his followers believing his false message. Since launching his new personal blog (https://www.donaldjtrump.com/desk) the 45th president has used the platform as a way to be heard, which he will need if he does officially announce another run for the White House in 2024.
Article continues below advertisement
Recently, Trump has ramped up claims that he is "seriously" considering another bid for commander-in-chief. In a sit-down chat with Fox News host Sean Hannity last month, Donald declared, "So I say this, I am looking at it very seriously, beyond seriously." However, he has yet to fully commit to the idea.
Trump continued: "From a legal standpoint, I don't want to really talk about it yet, it's a little too soon."