NEWS
Donald Trump Mocked for His 'Noble Sacrifice' After Claiming He's the Only President Who Lost Money While in Office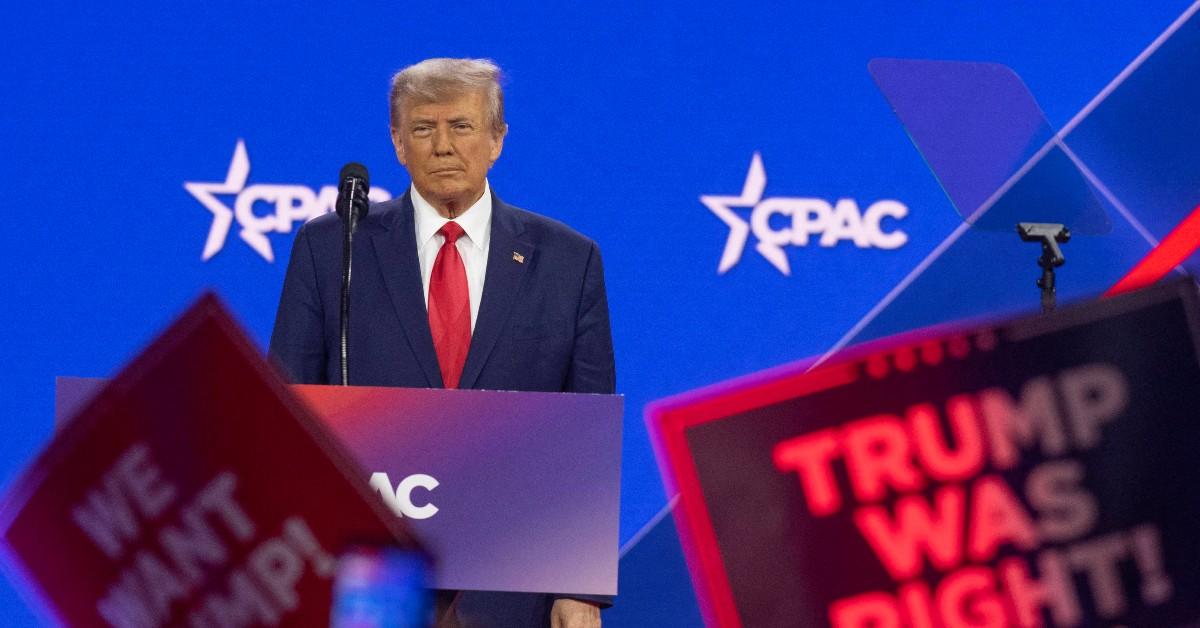 Missed out on some cash?
On Friday, September 8, Donald Trump made a speech at a sold-out GOP fundraiser in Rapid City, S.D. During his remarks, the former president claimed that he lost out on big paydays while he was in office.
Article continues below advertisement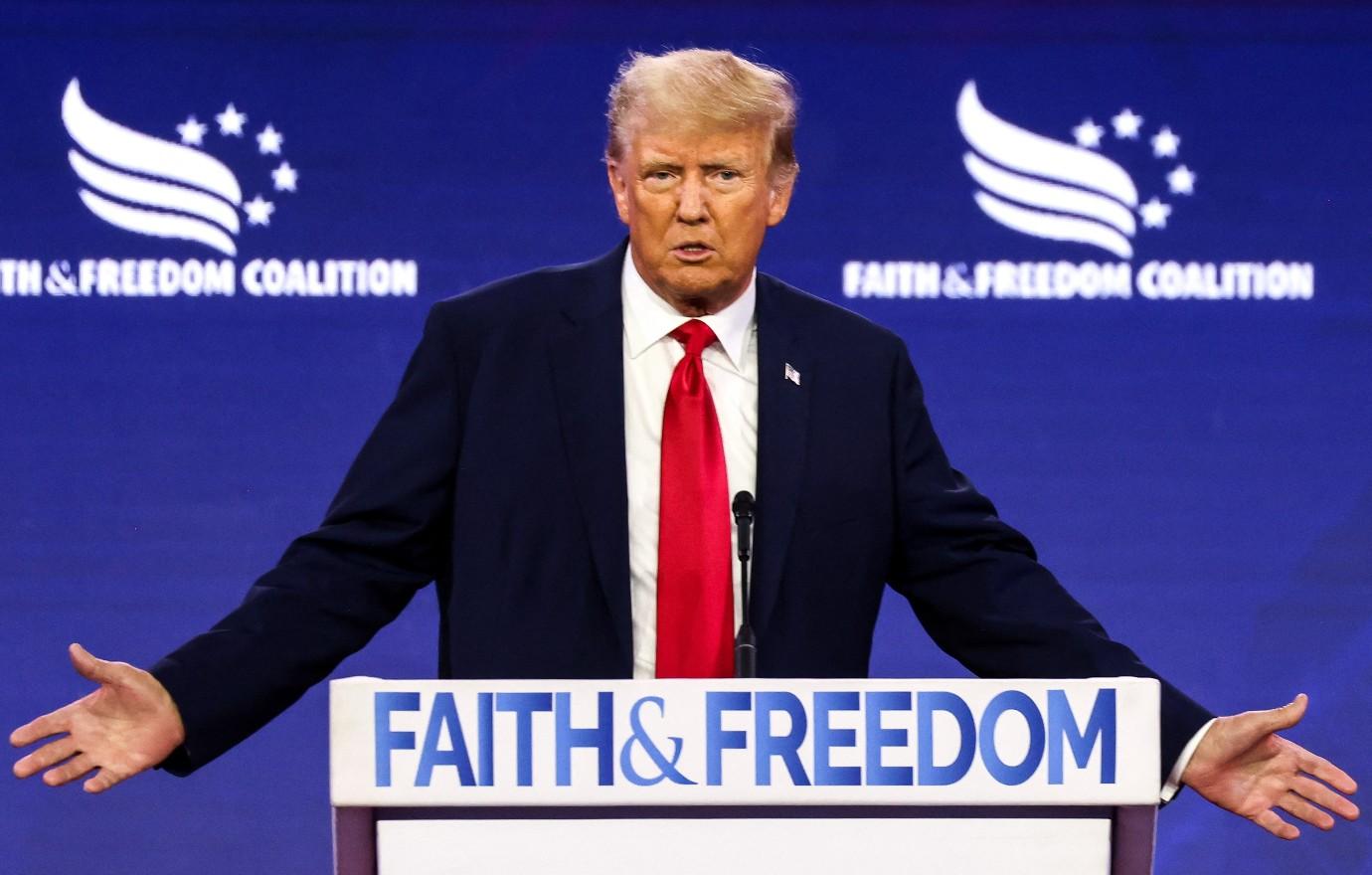 "I'm the only president who ever lost money while serving in office ... I lost a number of billions! I could've made a fortune," he began.
"I could've gone to these countries and made deals ... I told my kids, 'Don't do deals.' They said, 'Dad can we do something? I said, 'No, I'm president. We have a higher standard,'" the 2024 GOP frontrunner added.
Article continues below advertisement
Following the event, a clip of Trump's message circulated on social media, which led the public to slam the politician for his claims.
"Are we sure he didn't really say… 'I've made a fortune. I've gone to these countries and made deals. My kids said 'Dad, can we do something? And I said, I'm President, we can do anything.. we don't have to follow any standards'" one person wrote, while another sarcastically penned, "What a noble sacrifice."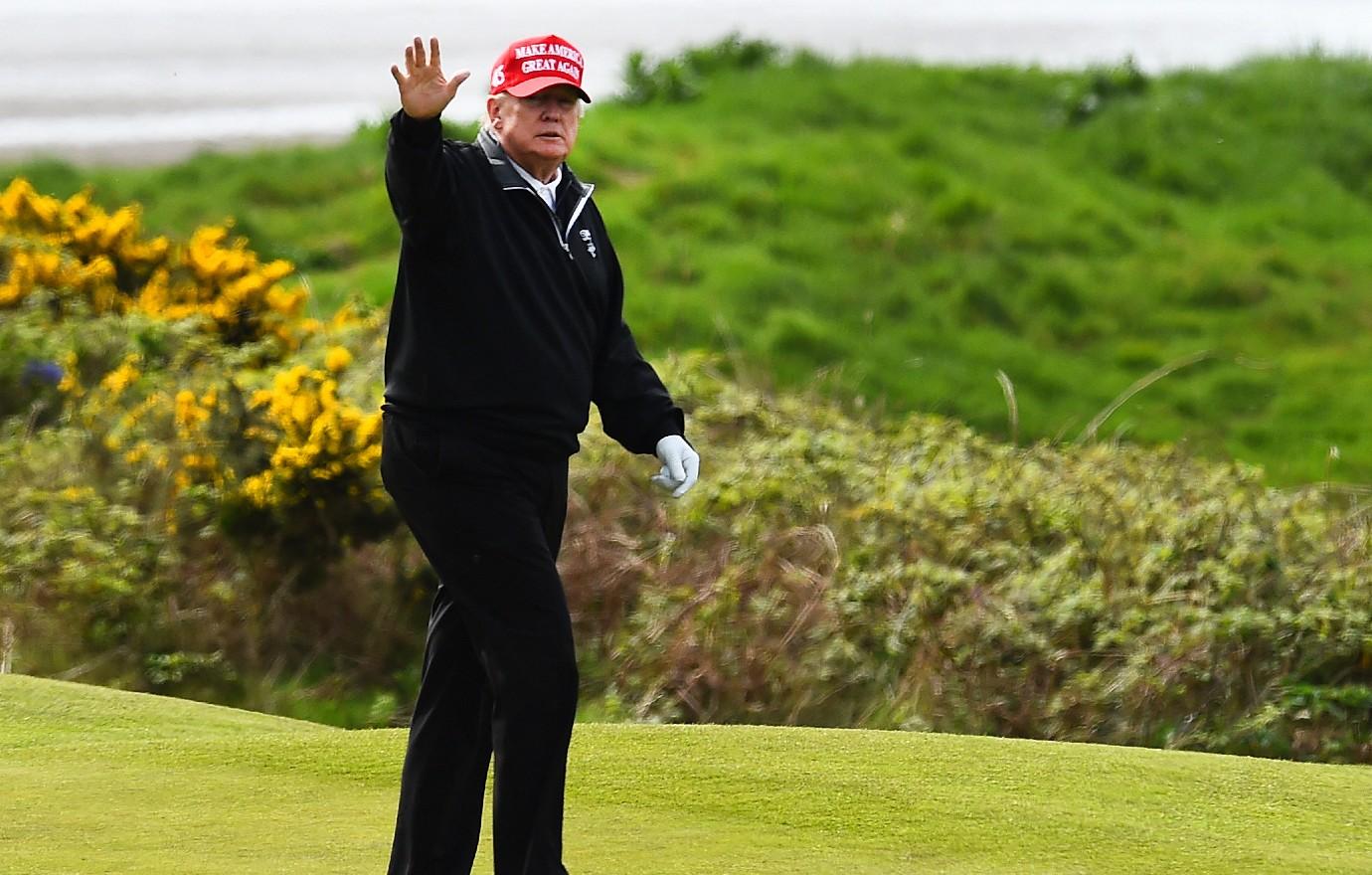 Article continues below advertisement
"Didn't he already have what most would consider a fortune before becoming president?" a third user asked, while a fourth quipped, "The massive weight of being a leader."
A fifth person pointed out that Trump may have confessed he's considered foreign business dealings, saying, "Did he just admit his children wanted to 'do something' with foreign countries? The same 'something' he's blaming Biden for?"
As OK! previously reported, at the midwestern event Governor of South Dakota Kristi Noem — who is speculated to be a potential running mate for the 77-year-old — officially endorsed Trump.
"He is the leader, the fighter that our country needs," she said. "He has my full and complete endorsement for president of the United States of America."
Article continues below advertisement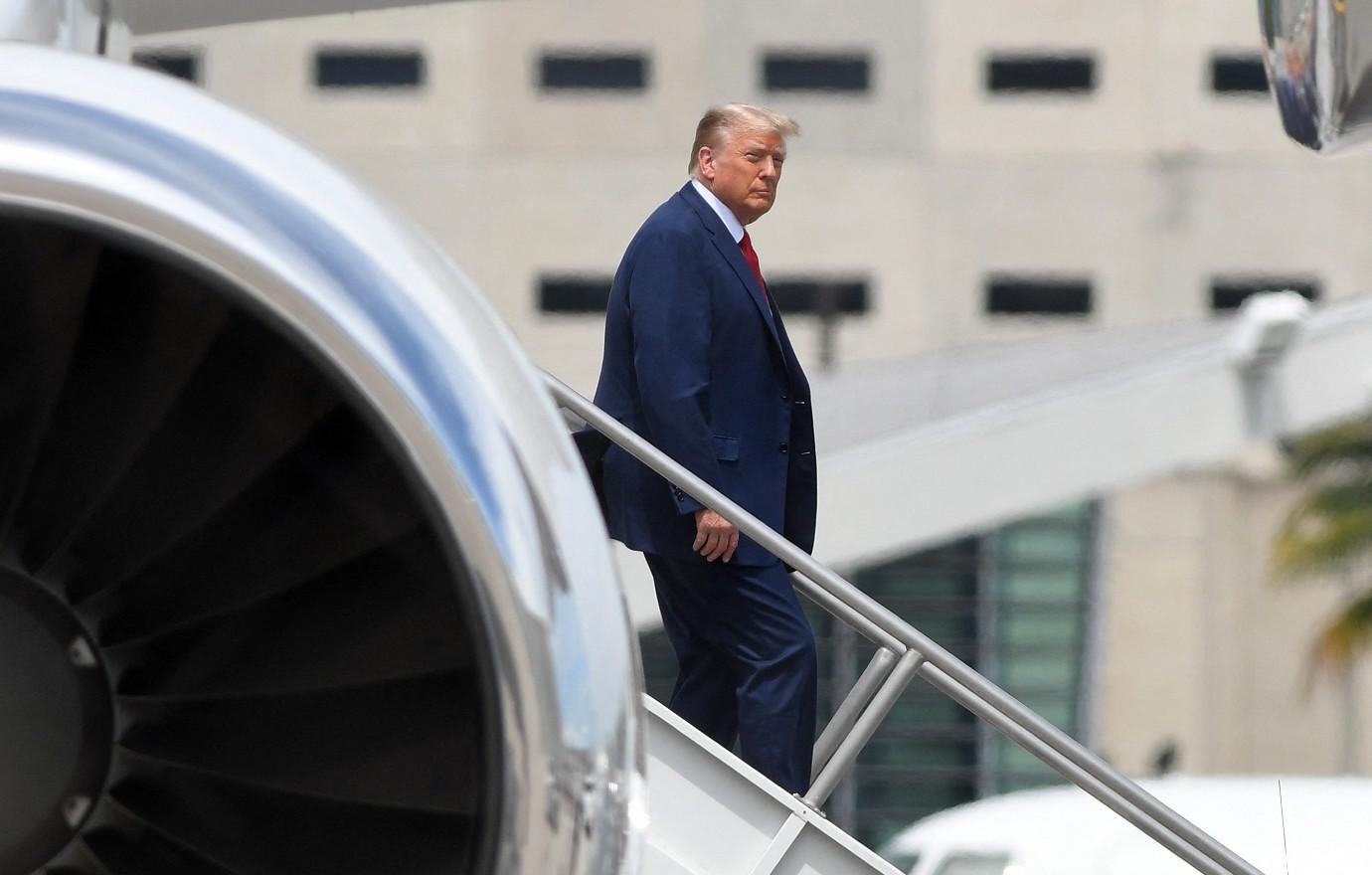 Politico recently reported on Noem's standing to join Trump's potential ticket.
"But if the 2024 primary is in part a tryout to be former President Donald Trump's next running mate, Noem's national standing appears to have been rekindled. She's suddenly front and center in the veepstakes," they wrote.
Article continues below advertisement
Never miss a story — sign up for the OK! newsletter to stay up-to-date on the best of what OK! has to offer. It's gossip too good to wait for!
"Noem is running a $5 million national ad blitz — a taxpayer-funded effort backed by Covid aid designed to lure more workers to South Dakota, but with the benefit of increasing her profile. She is doing regular hits on Fox News. And, perhaps most important, she is avoiding any of the pitfalls of a presidential run of her own — no hardball questions about Jan. 6 or Trump's indictments and no pressure to perform in a debate," the outlet added.