NEWS
A-List COVID Call! Dr. Anthony Fauci Reveals He Held Private Zoom With Kim K., Dozens Of Celebs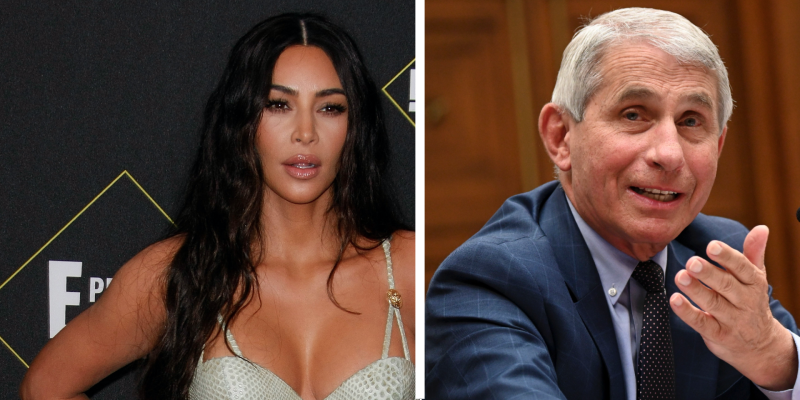 Being a celebrity has its share of perks — one of them, apparently, is having exclusive access to the nation's top infectious diseases specialist, a.k.a. Dr. Anthony Fauci.
As CNN reports, the doctor has revealed that around the beginning of the novel coronavirus pandemic, he invited a panel of stars to a private Zoom session in which they could ask him anything they wanted about COVID-19. On the guest list? Kim Kardashian, Ashton Kutcher, Mila Kunis, Orlando Bloom, Katy Perry, 2 Chainz, Gwyneth Paltrow and a couple dozen more.
Article continues below advertisement
They also reportedly quizzed him about more granular concerns, such as whether it is safe or not to order takeout food, and whether one can eat it out of the takeout container. "I was impressed by the questions they asked, by their level of sophistication," he said.
He felt that it turned out to be a good use of his valuable time. "Each of these stars has enormous numbers of followers on their social media accounts," Fauci explained. "I could say to them, for example, it's important to wear a mask, and they get on their accounts and say 'wear a mask' and it goes out to an additional couple of million people."
Article continues below advertisement
Kardashian then allegedly put together a list of celebrities and approached Fauci's office with the idea. "She wanted to speak with someone, to ask questions, so she could spread accurate information," the source noted.