NEWS
Elizabeth Chambers Spotted Judging Cayman Islands Cookout As Armie Hammer's Scandal Continues: See The Pic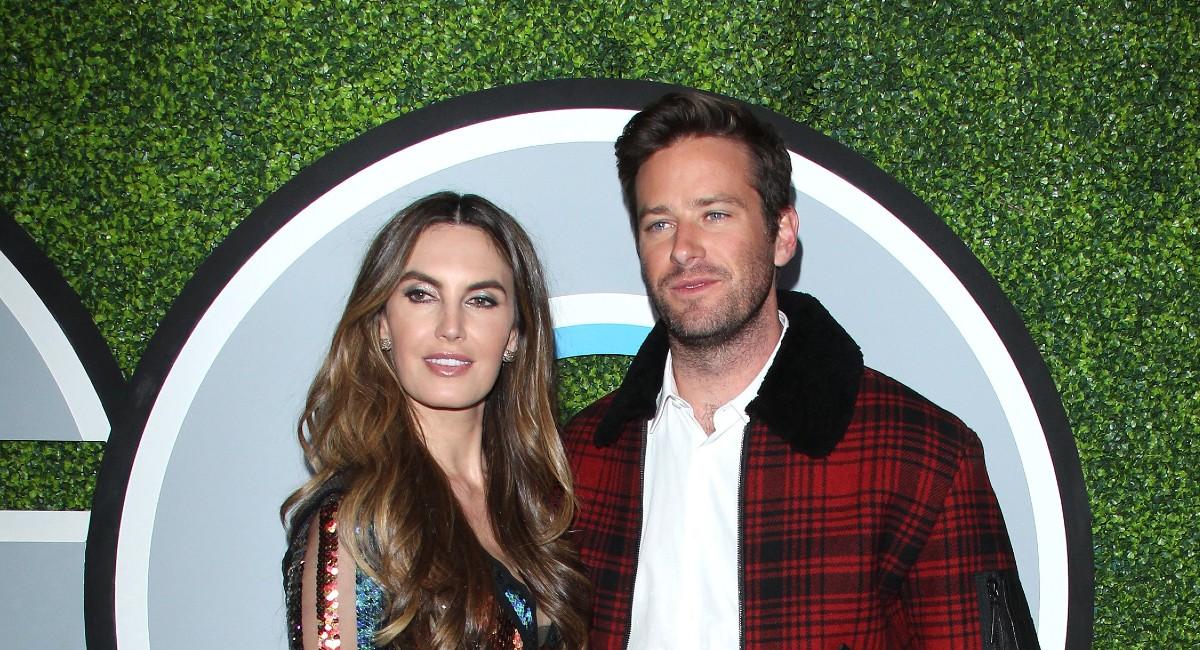 Putting on a brave face! Armie Hammer's estranged wife, Elizabeth Chambers, was spotted out in public for the first time since the embattled actor was hit with allegations of drug use and cannibalism.
In a photo posted to Instagram, the Cupcake Wars star, 38, is seen at the Cayman Cookout, where she acted as a judge. In the pic, Chambers is smiling and talking to her fellow judges, which included the islands' minister of commerce.
Article continues below advertisement
The culinary event, which took place from January 15-17 at the Ritz Carlton, brings together some of the best chefs around the globe to share their tantalizing meals. Guests can attend and get a taste themselves by purchasing tickets, and proceeds raised are donated to charity.
Hammer, Chambers and their two kids relocated to the island earlier last year due to COVID-19, in order for their children to attend in-person classes.
SOCIAL DISTANCING FOR GOOD: CELEB COUPLES WHO'VE CALLED IT QUITS DURING QUARANTINE
It's awkward timing for the mom-of-two to attend the food showcase, as just a few days ago, her ex, 34, was accused of having cannibalistic sexual fantasies.
Article continues below advertisement
"He said to me he wants to break my rib and barbecue and eat it," Courtney Vucekovich claimed of her time spent with the star, adding that the actor "likes the idea of skin in his teeth."
She also said that he enjoyed tasting her blood, explaining, "If I had a little cut on my hand he'd like suck it or lick it."
MORE ON:
Elizabeth Chambers
A source claimed that Chambers was "really shocked" about the violent messages, but she's doing her best to focus on her kids.
CELEBRITY VIRGOS! BEYONCÉ, NICK JONAS, ZENDAYA & MORE
"The kids are her number one priority," the source stated, "so on top of all the emotional stuff she has two kids to take to school and make sure they're not affected."
Article continues below advertisement
The actor eventually spoke out and called the rumors "bulls**t claims," but a source exclusively spilled to OK! that behind closed doors, Hammer is "secretly enjoying all the attention."
INSIDE ARMIE HAMMER & ELIZABETH CHAMBERS'S $5.8 MILLION HOME: SEE PHOTOS
"This level of attention for a narcissist is addictive. Feeling like the whole world is talking about you is a drug. This is why some stars believe no publicity is bad publicity," a friend spilled.
"Armie has a God complex and this fits perfectly into that. He feels like it is him against the entire world," the friend added. "He has become his own hobby talking about this all day. He think's he's Kim Kardashian in the middle of a sex tape scandal or Tiger Woods caught with a mistress. It's perverse, but he's always wanted this."