Fitness Instructor Jess Sims Admits She Doesn't Always Feel 'Confident,' But Peloton 'Really Encouraged Me To Take A Deeper Look Into Who I Am'
Fitness instructors are typically known for their rock solid abs and motivating speeches, but Jess Sims admits that she has her off-days, too. However, working at Peloton has helped her become the person she is today — and she is so grateful for that.
Article continues below advertisement
"It's really encouraged me to take a deeper look into who I am. I mean, I was not always confident. I still don't consider myself a confident person, to be totally honest," the fitness guru exclusively tells OK! while talking about her partnership with ACANA Rescue Care for Adopted Dogs. "It's something that I work at daily. I have a life coach, I have been through therapy, I have great friends and things like that, and you can be confident in some areas but also very insecure in other areas. It's not like you're a confident person, no, I can be confident here but then also struggle in different areas."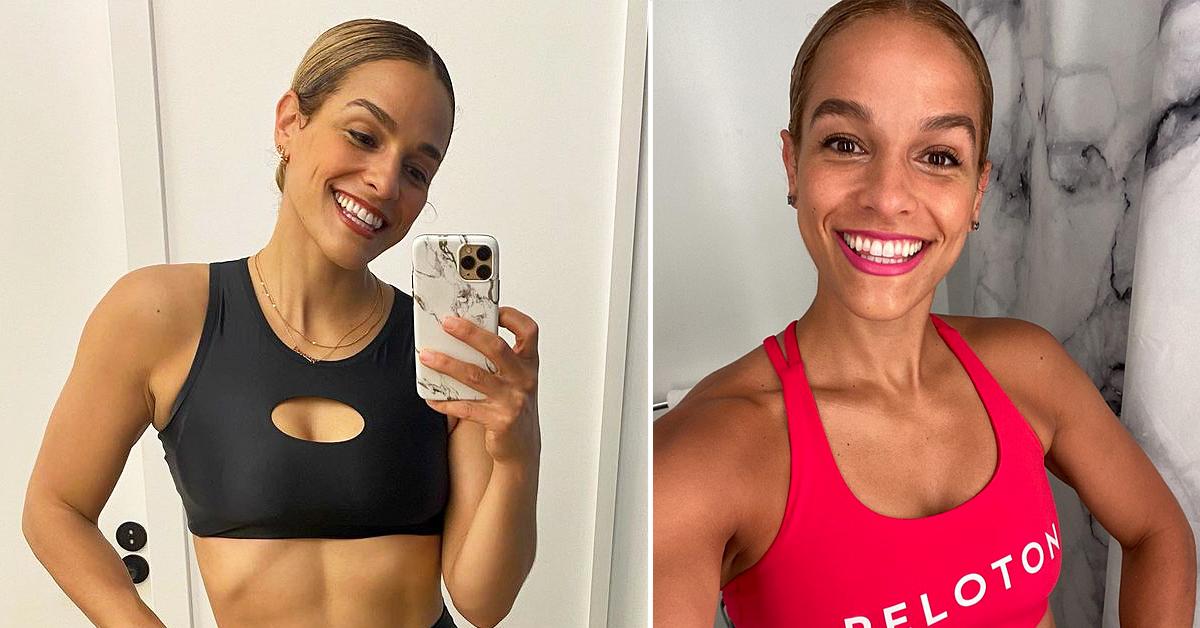 Article continues below advertisement
Sims has some great advice for anyone doubting themselves — "don't be afraid to fail."
Article continues below advertisement
"I think that I was such a perfectionist growing up that I was so worried about making mistakes and that paralyzed me in a lot of ways and made me worry even more, made me hold myself to a bar that was just not even fun to be at," she shares. "It wasn't even fun to be there because I wasn't trying new things for fear of failure, and so that is what I would say for sure to young women is to don't be afraid to fail, make mistakes — because mistakes and failure is relative. It doesn't make sense in the moment why something happens but then fast forward five years later, and you're like, 'Well I am so glad I failed at that because look where I am now and if I didn't fail, I wouldn't be here.'"
Sims is excited to see what comes next in her career, but for now, she is enjoying being in the Concrete Jungle.
Article continues below advertisement
"I go to Central Park, and it's more rocky and hilly and it turns more into a hike, of course, I am in NYC, so I am a little bit limited in my hikes, but I take advantage of the great outdoors as much as I can," she says of her fitness routine. "I do a lot of running, I do a lot of lateral work, I also do a lot of unilateral work, but I also take my off days very, very seriously. I take one to two days off a week every week."
Article continues below advertisement
In fact, the blonde beauty makes sure to step outside with her rescue pets, Shiloh and Sienna Grace. "Especially in the last year, I have realized it's a privilege to be able to walk your dog because it forces you to have better boundaries that work, it forces you to get fresh air, and it forces you to get exercise as well," she says.
Article continues below advertisement
That's why partnering with ACANA was a no-brainer!
Article continues below advertisement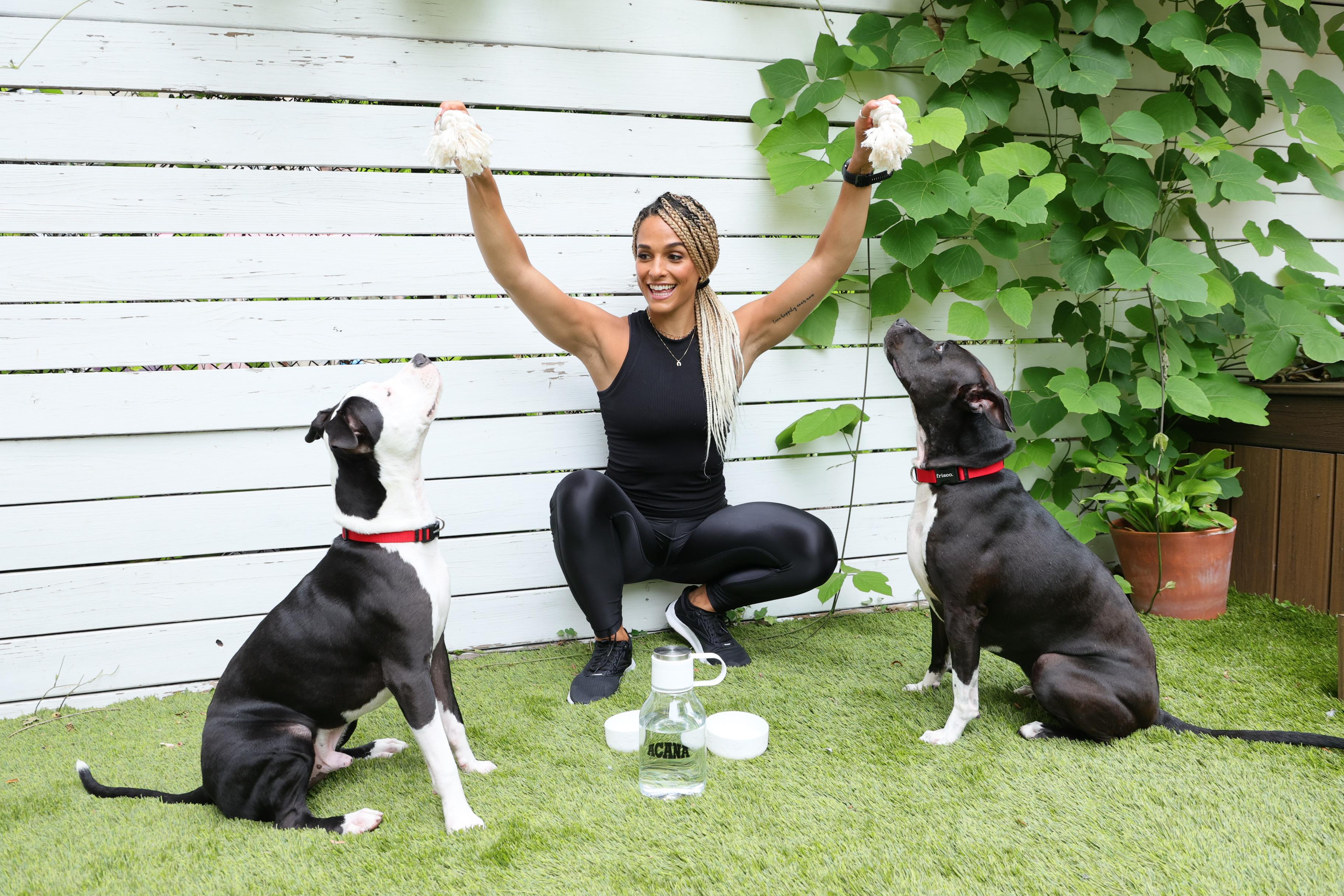 "Sienna had some food sensitivities, and I just wanted something clean, and then in comes ACANA and tells me all about their Rescue Care for Adopted Dogs, and it was just the perfect synergy," she notes of the collab. "It was the first company in the U.S. to have a food line specifically for rescues, and it's just an honor. What I love about ACANA is that they are part of the Forever Project, and the Forever Project is full of just resources, so when you get this food, you just don't get nourishment, but you also get a master class that I am doing with one of their in-house vets, and they have training tips on the website and there are just so many resources."