Matt Gaetz Announces Potential Bid For The White House In 2024 Following Alleged Sex-Trafficking Scandal
Florida political power player Matt Gaetz is gearing up for a possible 2024 bid for the White House, but under one condition… former President Donald Trump decides not to run.
Article continues below advertisement
"I support Donald Trump for president. I've directly encouraged him to run and he gives me every indication he will," Gaetz spilled to the New York Post. "If Trump doesn't run, I'm sure I could defeat whatever remains of Joe Biden by 2024."
Article continues below advertisement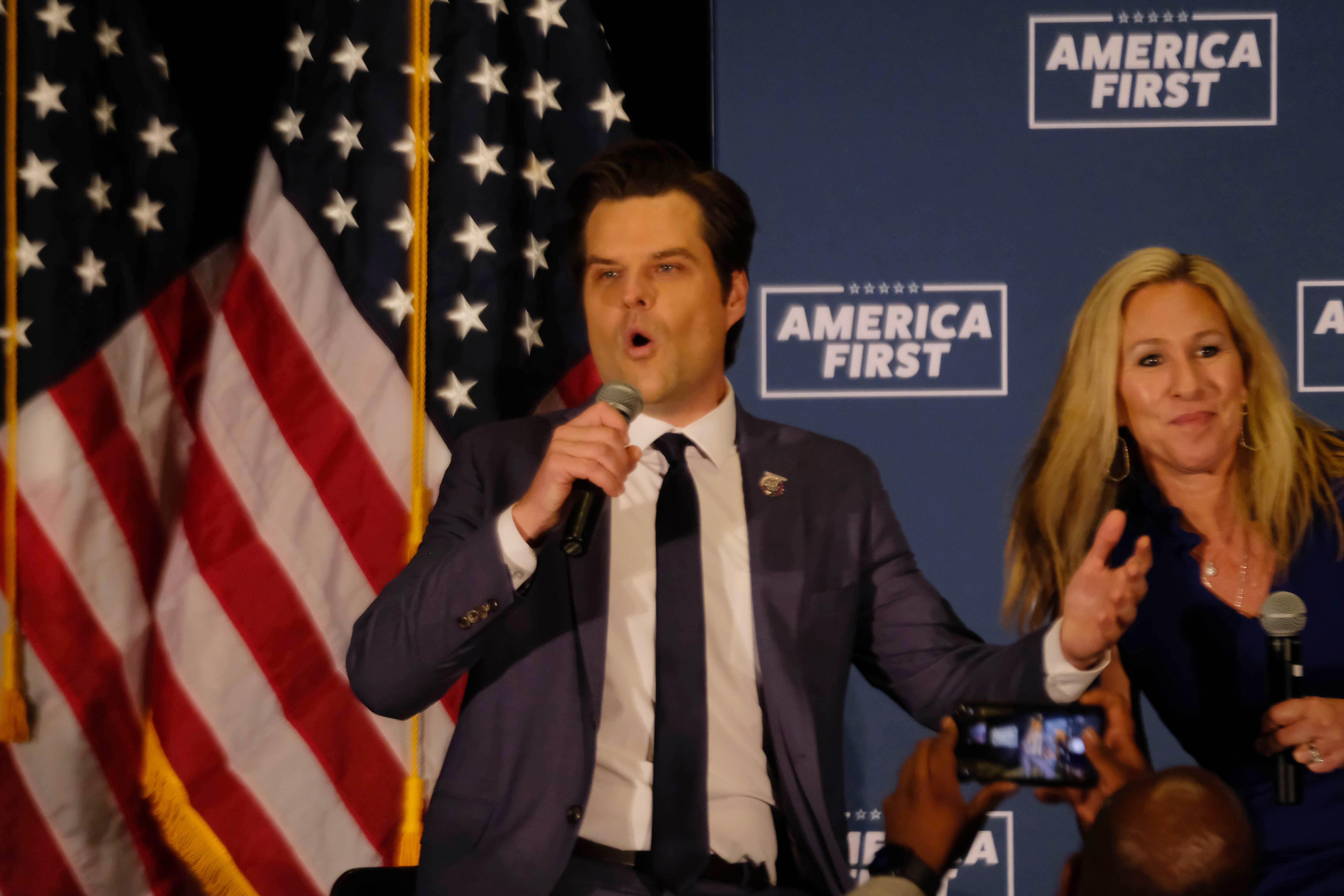 Article continues below advertisement
In Arizona last week, Gaetz spoke like a future president in the making, trashing , and ensuring his followers he and his "movement" weren't going anywhere.
"Thousands of miles away in the swamp of Washington, they kind of hoped that this was all over, that our populist little revolt would run away and no longer be a part of our national identity," Gaetz gleefully told the adoring audience, according to the outlet. "Oh, we are just starting."
Article continues below advertisement
While Gaetz often presented his worldview as indistinguishable from that of Trump, his stump speech also carves out some room for him to sound like a more traditional Republican.
Article continues below advertisement
"It's been too many years since an inspirational President Ronald Reagan told us that it was 'morning in America again.' Too often now it seems like it's twilight for Joe Biden. If it was morning in America under Reagan, it sort of seems like nap time in America when Joe Biden is the president. I think it's about time to wake up our fellow countrymen," Gaetz said while actively recruiting a "new generation of patriots."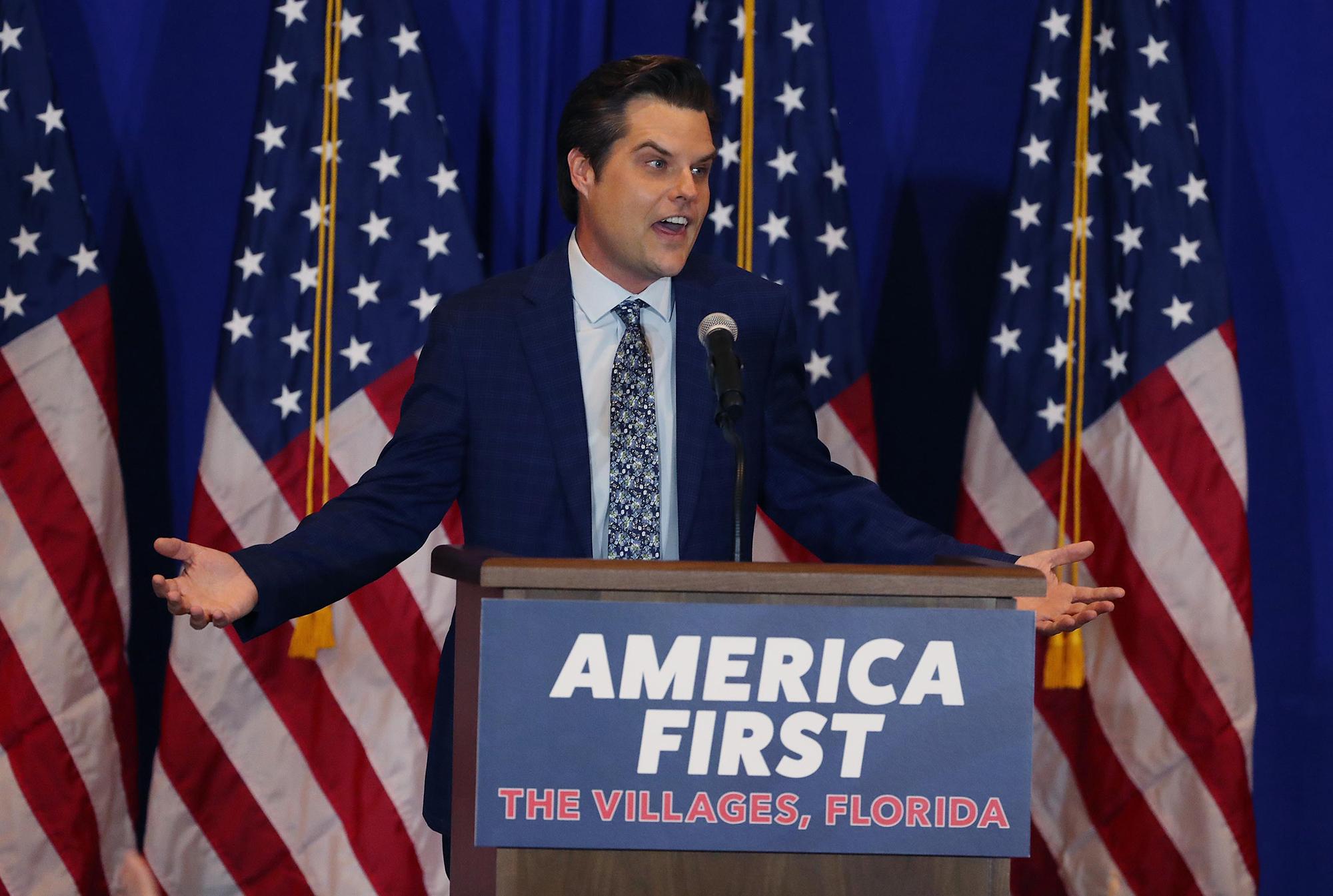 Article continues below advertisement
Gaetz's potential presidential run may be a distraction, as the Florida politician is being investigated by the feds who are looking into if he had sexual relations with a teenager.
As OK! previously reported, the Justice Department began to investigate claims into sexual misconduct by Gaetz after The New York Times ran a story alleging Gaetz had a relationship with a 17-year-old girl and paid for her to travel with him — which could land him with sex trafficking violation charges. (Gaetz has repeatedly denied the charges).
Article continues below advertisement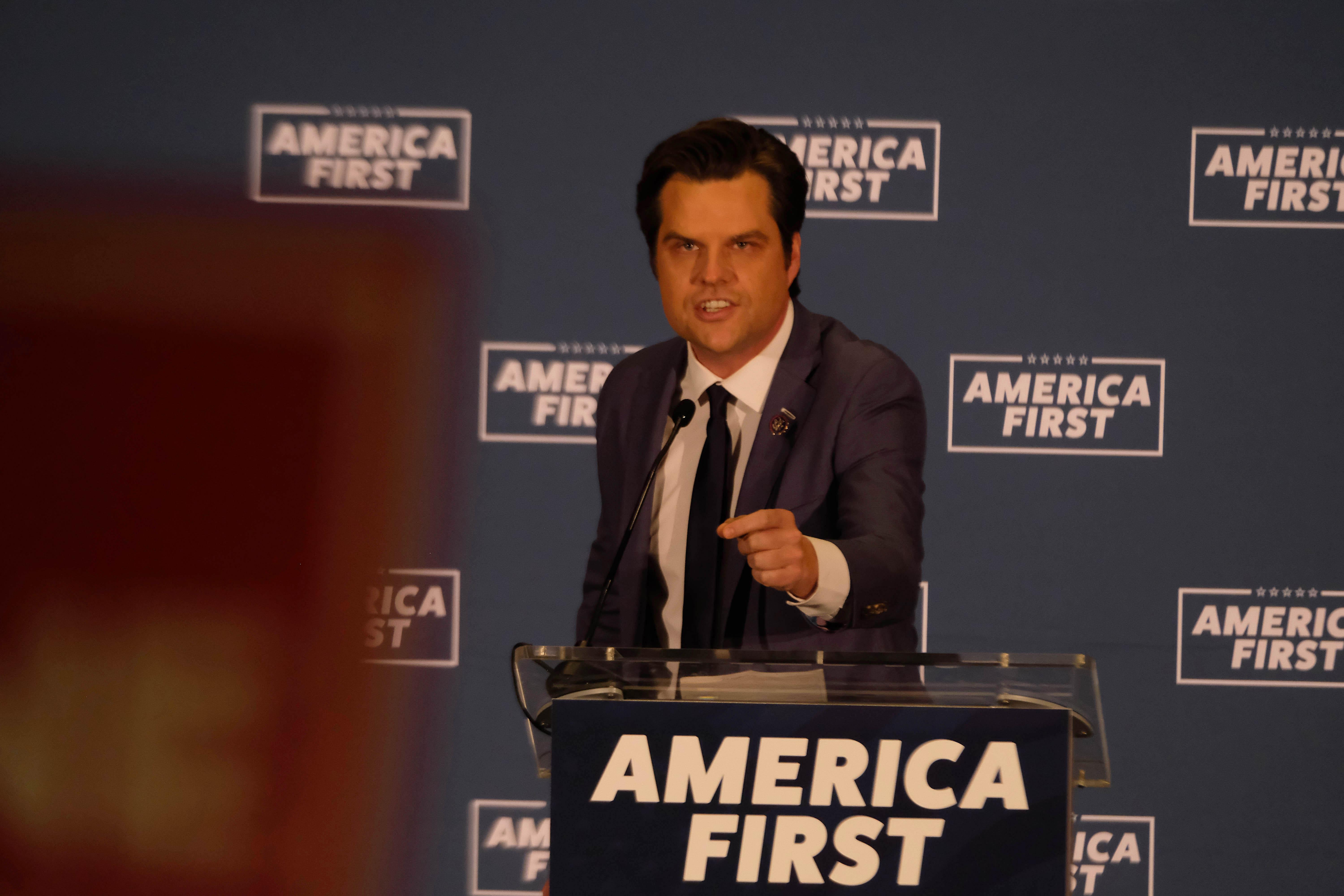 Recently OK! learned, things have gone from very bad to extremely serious for 39-year-old congressman. Joel Greenberg, a former party pal of Gaetz, admitted in court papers on Friday, May 14, to a long list of federal crimes, including sex trafficking of a 17-year-old girl, and agreed to cooperate with the Justice Department's ongoing investigations.
Article continues below advertisement
The one-time associate of Gaetz — who served as a tax collector in Seminole County, Fla., until he was indicted last year — has officially become a key witness for the prosecution should the once respected congressman and friend to former President Trump be charged.
Article continues below advertisement
While Greenberg, 37, did not name Gaetz in court papers filed by prosecutors in Federal District Court in Orlando, he did admit that he "introduced the minor to other adult men, who engaged in commercial sex acts" with her, according to documents, and that he was sometimes present.
Clearly, this could mean serious trouble for Gaetz if Greenberg should be forced to testify under oath as to which adult males did he witness having sex with the minor. Greenberg has already told investigators that Gaetz did indeed have sex with the girl and knew that she was being paid, according to a person briefed on the inquiry, per the New York Times.