NEWS
'Friends' Reunion Has Begun Shooting — Rob Lowe Interrogates Lisa Kudrow About What To Expect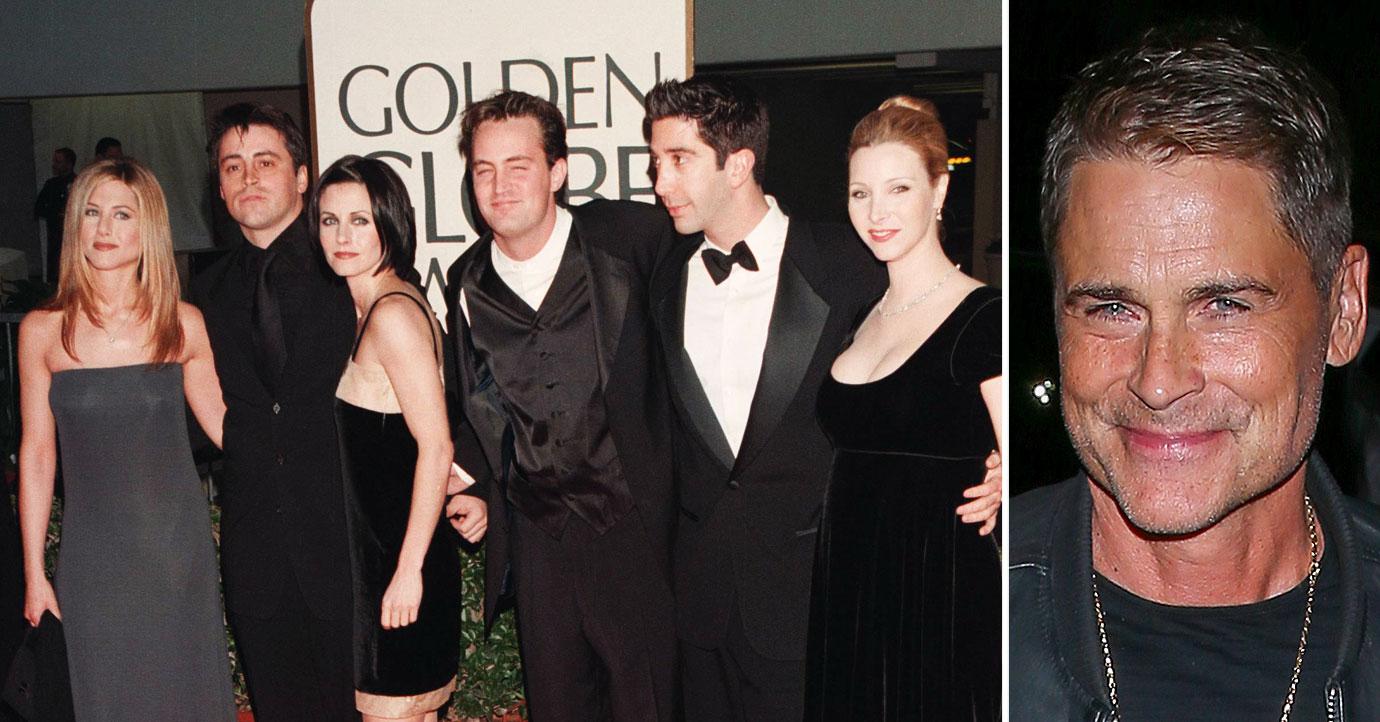 Spill the tea! Rob Lowe got to chat with Lisa Kudrow about the upcoming Friends reunion. The actress revealed one important tidbit, and we couldn't be more excited.
"I had Lisa Kudrow on this week [of his podcast] and spoiler alert — I got her to tell me about the Friends reunion, some of which — this is the spoiler — has already been shot," the 56-year-old said on the Thursday, January 14, episode of The View.
Article continues below advertisement
"So, you know, I am getting the scoops. I got Prince Harry, I got the Friends thing, I am coming for you," he added, referring to when the actor claimed he saw the royal rocking a ponytail in their California neighborhood earlier this week.
The reunion special — which will eventually air on HBO Max — was supposed to be filmed in March 2020, but due to the ongoing pandemic, the project was put on hold.
Article continues below advertisement
In November 2020, Matthew Perry shared an update with his fans, writing, "Friends reunion being rescheduled for the beginning of March [2021]. Looks like we have a busy year coming up. And that's the way I like it!" he tweeted.
Courteney Cox, Perry, Aniston, Matt LeBlanc, Kudrow and David Schwimmer have all signed onto the special, and needless to say, they are all ecstatic about getting together. "It's happening," they announced on their Instagram accounts in February 2020.
The special will be an unscripted hour-long event where the cast will revisit the set and talk about their memories.
"In order to avoid any misunderstanding about what this special is, we want to make it very clear that this is not a new, original episode of the series," HBO Max said. "The cast will be appearing as themselves, not as their beloved characters."