PHOTOS
George Clooney Comically Credits Wife Amal For Children's 'Filthy' Sense Of Humor At Kennedy Center Honors — Photos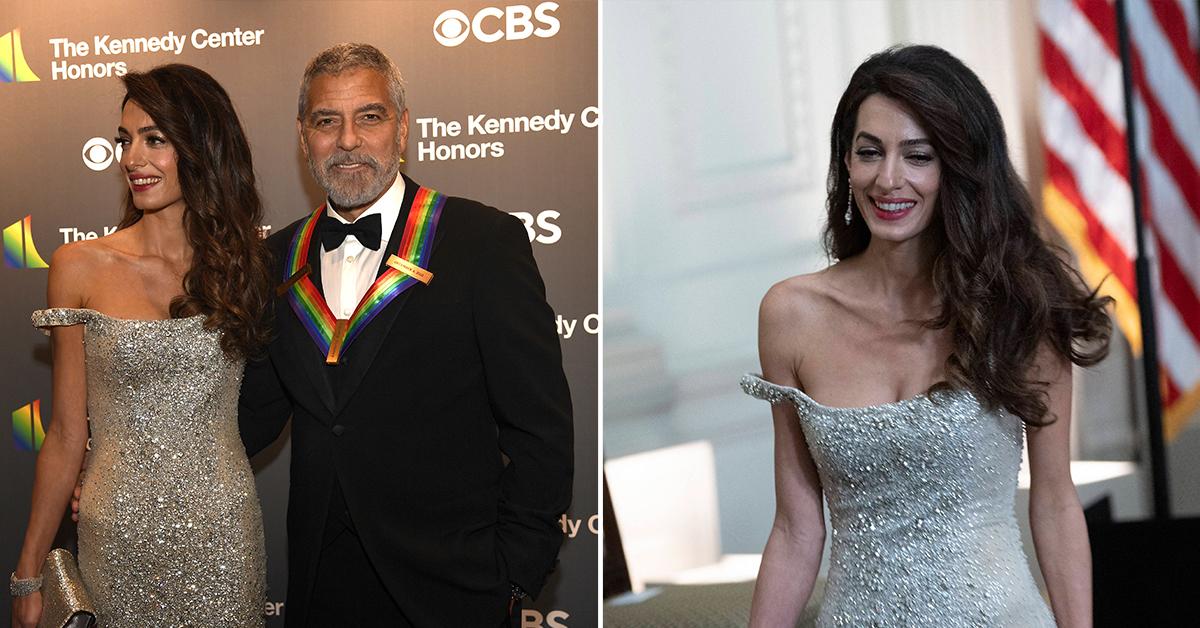 It appears George and Amal Clooney's witty humor has started to rub off on their little ones!
While the Ticket to Paradise star and his wife strutted along the red carpet at the Kennedy Center Honors on Sunday, December 4, they took a moment to reflect on parenting their 5-year-old fraternal twins, Alexander and Ella.
Article continues below advertisement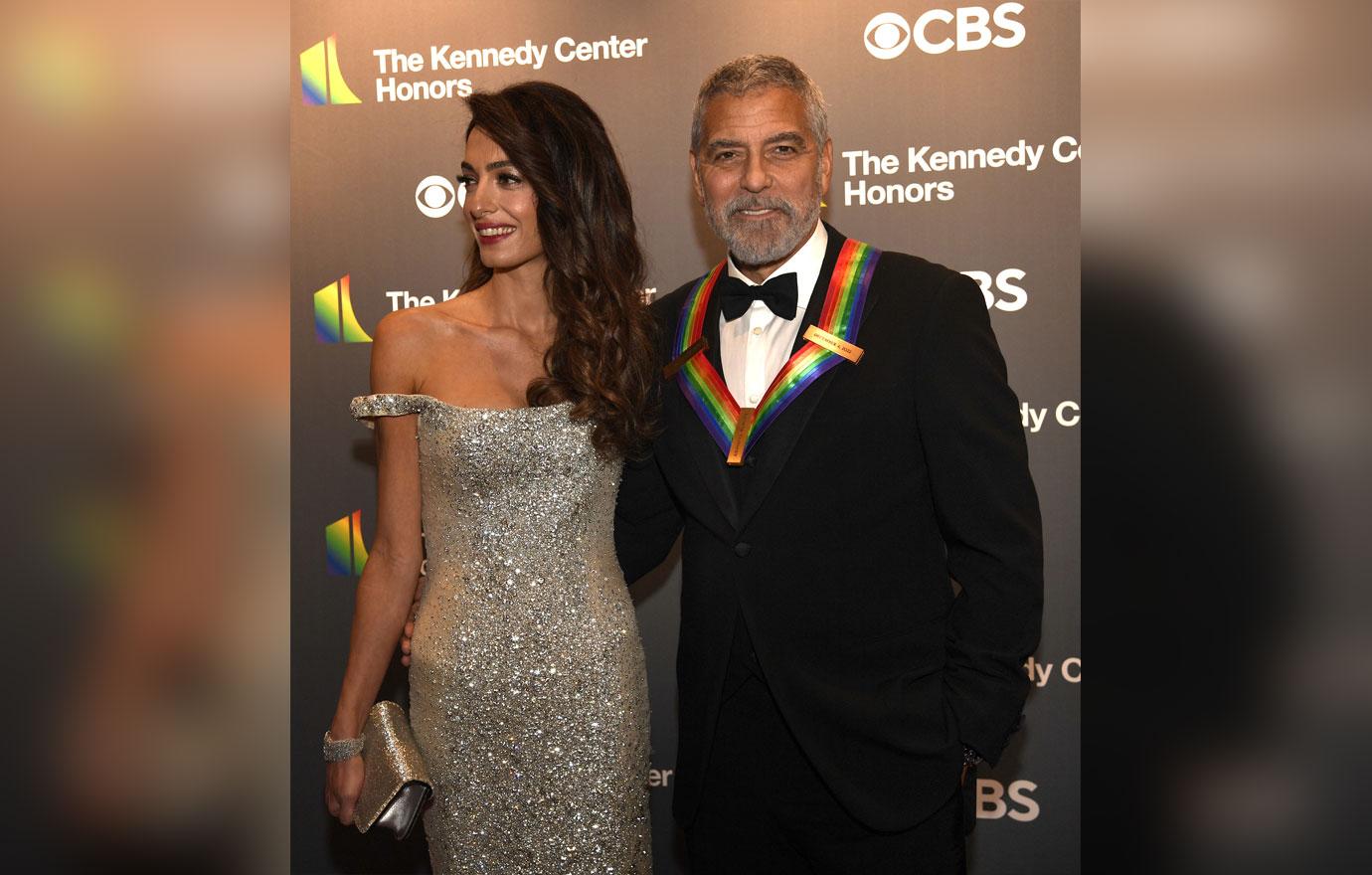 "They have some jokes that they play, they're so filthy, I'm not even allowed to tell you," George revealed during an interview at the red carpet event in regards to his adorable children's inappropriate sense of humor.
"Whose contribution do you think this is, in parenting?" Amal asked as she attempted to throw her husband under the bus. However, the 61-year-old had the same idea in mind.
"My wife is filthy," the Ocean's Eleven actor quipped. "Filthy!"
Article continues below advertisement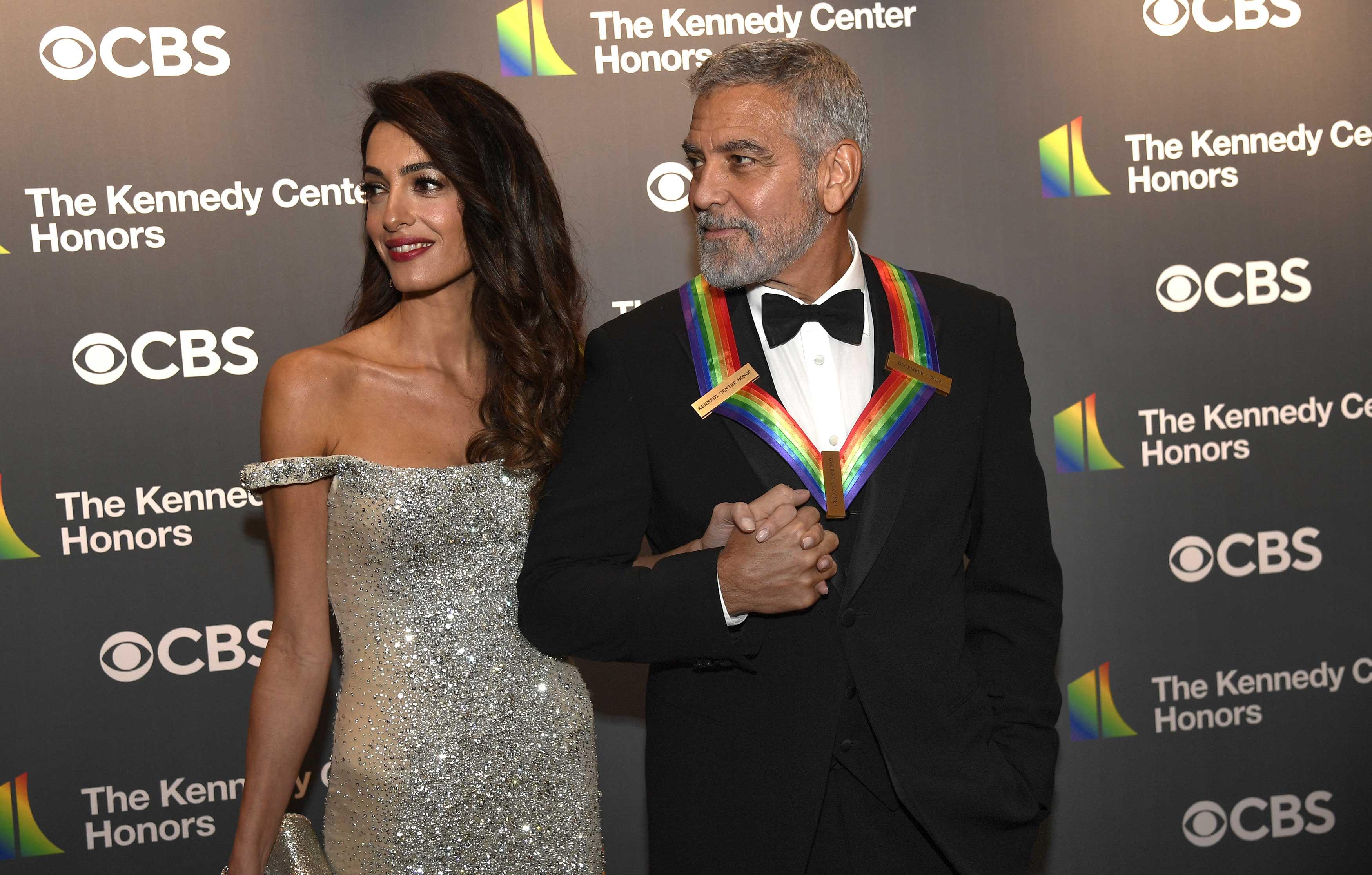 In addition to Alexander and Ella naturally imitating their parents' hilarious personas, the twins even started to outsmart George and Amal, 44.
"They have a language that they speak that we don't speak," the brunette bombshell explained of the brother-sister duo, while the award-winning actor chimed in with a laugh, "yeah, she speaks French, so they got me coming and going, I don't know what to do."
Article continues below advertisement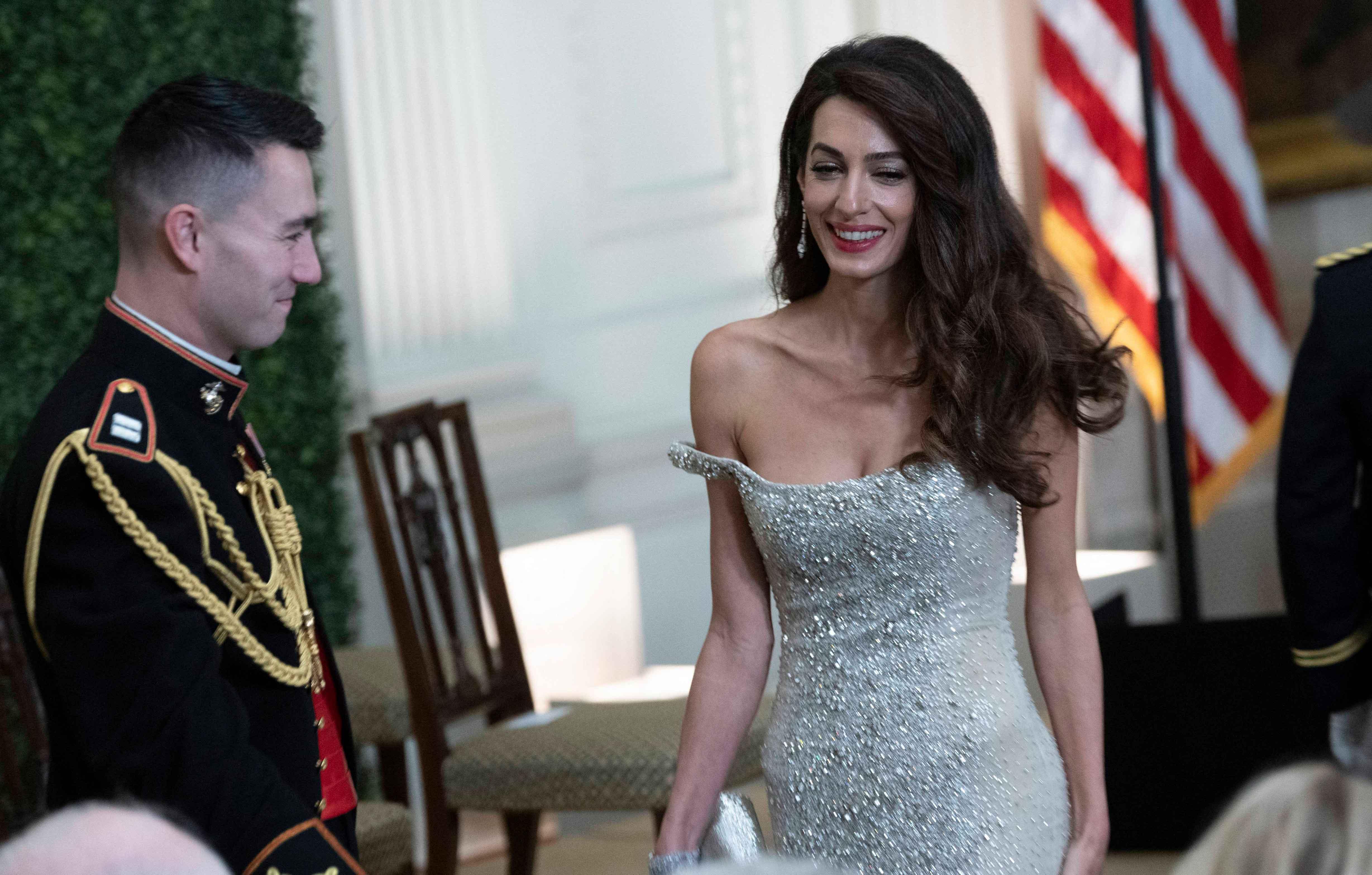 Despite sneaky jokes and secret twin talk, the Clooneys raved about how awesome their children are, as they told fans about the train set the twins will be gifted for Christmas — which the family will spend "somewhere warm" instead of their usual trip to England.
"If I ever get it put together," George sarcastically said of his children's present. "Because that's the hard part."
Article continues below advertisement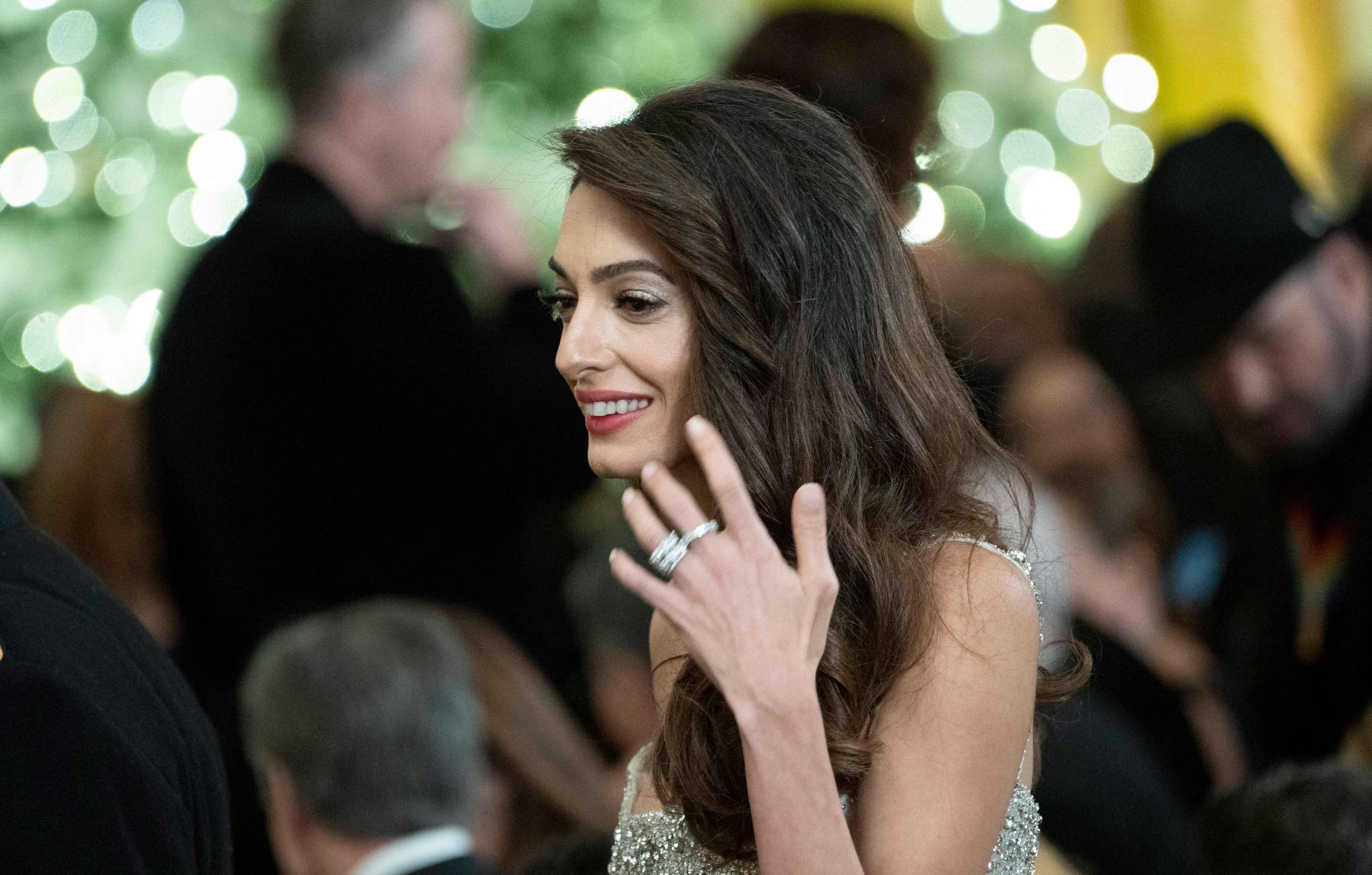 As the interview came to an end, the comedic actor briefly paused his typical jokes to praise his son and daughter. "We just totally raised nice kids who care about people and put other people ahead of themselves," George expressed. "It's the same thing we were both raised with, which was, 'To whom a lot is given, a lot is expected.' So we're going to expect a lot of our children."
Article continues below advertisement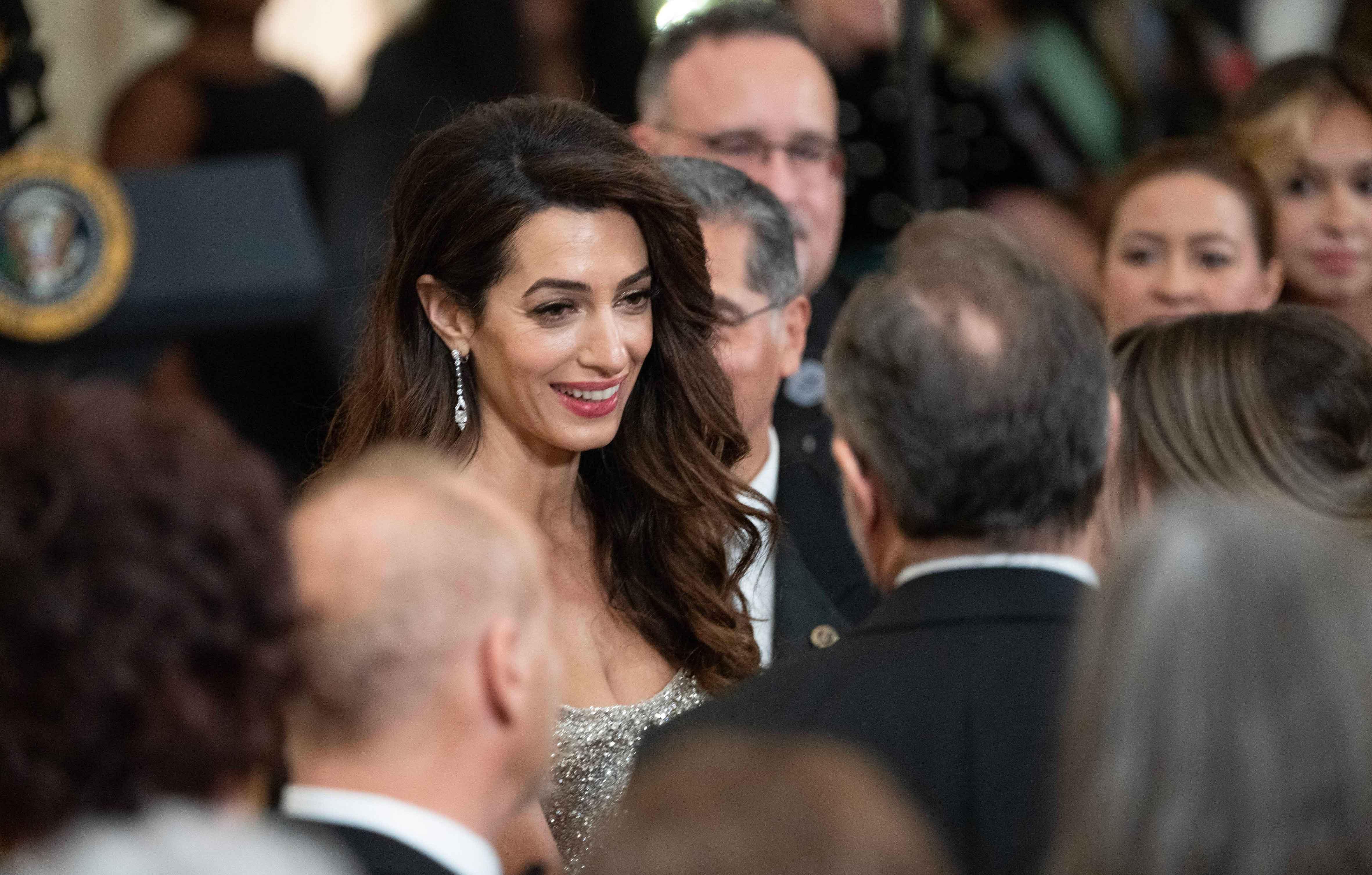 Article continues below advertisement
Aside from gushing over his offspring, George expressed his immense gratitude for receiving such a prestigious Kennedy Center Honor, which was presented to him for his contributions to American culture.
"I have to say, it's a really beautiful honor, it's such a fun thing. I've never I've never been to the honors before and what a fun weekend it's been. We had a great time at the White House, we had a really wonderful time at the state department, last night," the actor said of his weekend in Washington D.C. "So it's it was actually very emotional. It's fun to be around people who are also friends of yours who are receiving this."
"The White House was Christmas-y and, you know, when I get to the state department I'm usually working," Amal appreciatively added. "So it was nice to be in a lovely ballroom, and celebrating George and all the honorees."