EXCLUSIVE
Gisele Bündchen Gave Tom Brady Ultimatum Before NFL Retirement: 'It's Me Or Football'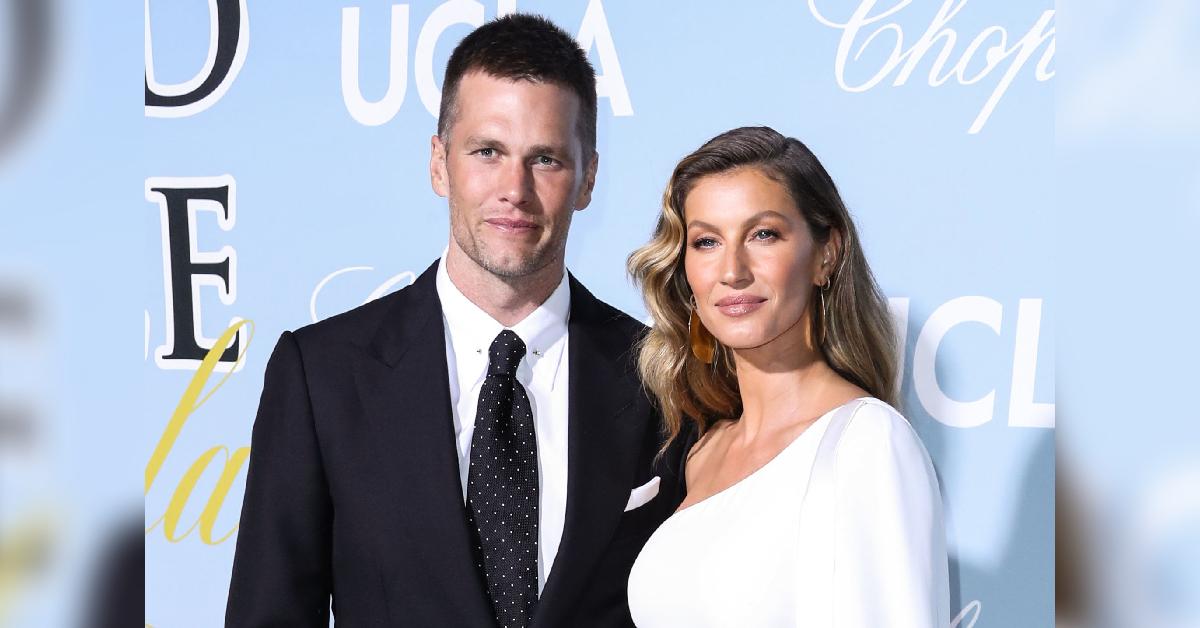 On February 1, the day Tom Brady announced he was retiring from football after a 22-year career — one that included seven Super Bowl wins — his wife, Gisele Bündchen, turned to social media to show her support for her man.
Article continues below advertisement
"I'm so proud of you and of everything you have had to overcome physically and emotionally over the years. I am in awe of your dedication and of everything you have achieved," she wrote. The supermodel, who has been married to the quarterback since 2009, added, "I know how excited you are about the next chapter of your life."
But behind the scenes, a source says Brady's big announcement wasn't exactly a decision he made from the heart, but rather an ultimatum from his wife, who had been begging him to give up the game for years.
Article continues below advertisement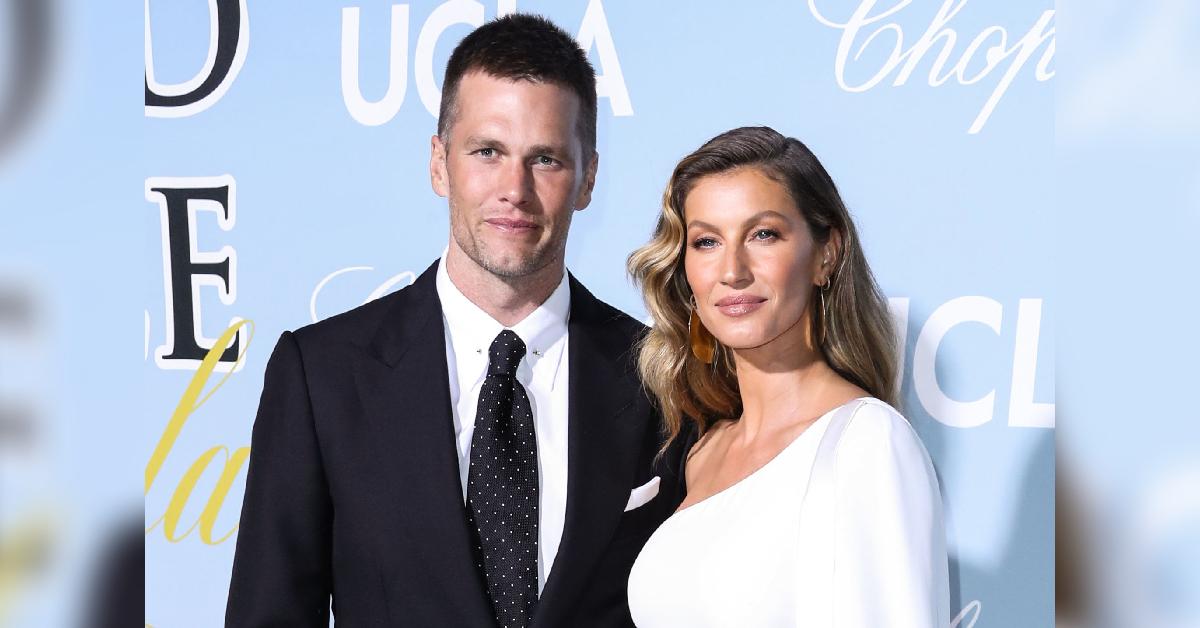 "She was on his case when he was still playing for the Patriots," the source tells OK! of Brady's former New England team, where he spent 20 seasons until he joined the Tampa Bay Buccaneers in 2020.
Article continues below advertisement
According to the source, Brady's reluctance explains why he was actually still waffling over his decision on January 30, when ESPN reported that he was retiring. His father, Tom Brady Sr., immediately refuted the claim, saying the rumor wasn't true.
Article continues below advertisement
In the end, it came down to leaving the sport or watching his wife walk away."Gisele laid down the terms: It's me or football," the source says, noting that she was terrified for his physical and mental well-being after so many years on the field.
"She'd been asking him to quit for six years almost daily. Tom would say one thing and then do another. He was so indecisive about leaving," continues the source, adding that Bündchen, 41, began to feel Brady, 44, was lying to her about everything."It took years, but she wore him down to the point where he finally understood her reasoning."
Article continues below advertisement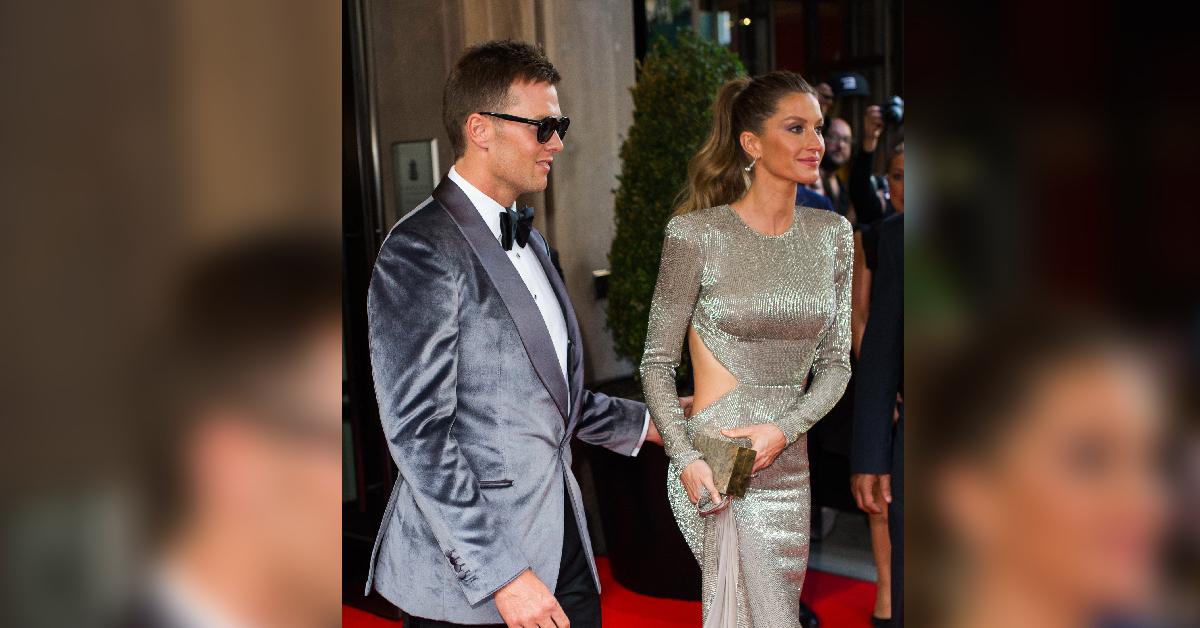 It turns out the Brazilian beauty had long been unhappy with her life as a football wife. The source says Bündchen felt isolated in their 12,000-square-foot Boston mansion as the sole parent in charge of the household and their kids, Benjamin, 12, and Vivian, 9, as well as Brady's 14-year-old son, John, with his ex Bridget Moynihan.
Article continues below advertisement
"Gisele grew increasingly angry that Tom was leaving the work to her. He'd be away during the season and training with the team off-season, and she'd be stuck at home taking care of everything," dishes the source, noting it often felt like they were living apart. "Plus, Gisele is a fiercely independent person with her own career, but she couldn't nurture that part of herself because she had no time."
Even Brady recently admitted that Gisele had sacrificed her dreams to support his. "I think my wife has, you know, held down the house for a long time now, and I think there's things that she wants to accomplish," he said during a September 2021 episode of his Let's Go podcast. "You know, she hasn't worked as much in the last 10, 12 years just raising our family and kind of committing to being in a life in Boston and then moving to Florida."
Article continues below advertisement
What he didn't mention was that tensions between the two had grown so bad that at one point, they were on the verge of calling it quits. "To their friends, they were this ridiculously gorgeous couple, but to them, it seemed like their life was a sham," confides the source."They have a combined $650 million fortune, healthy children, fabulous homes, successful careers, and they did a great job promoting it on social media. But away from the cameras, they were fighting all the time."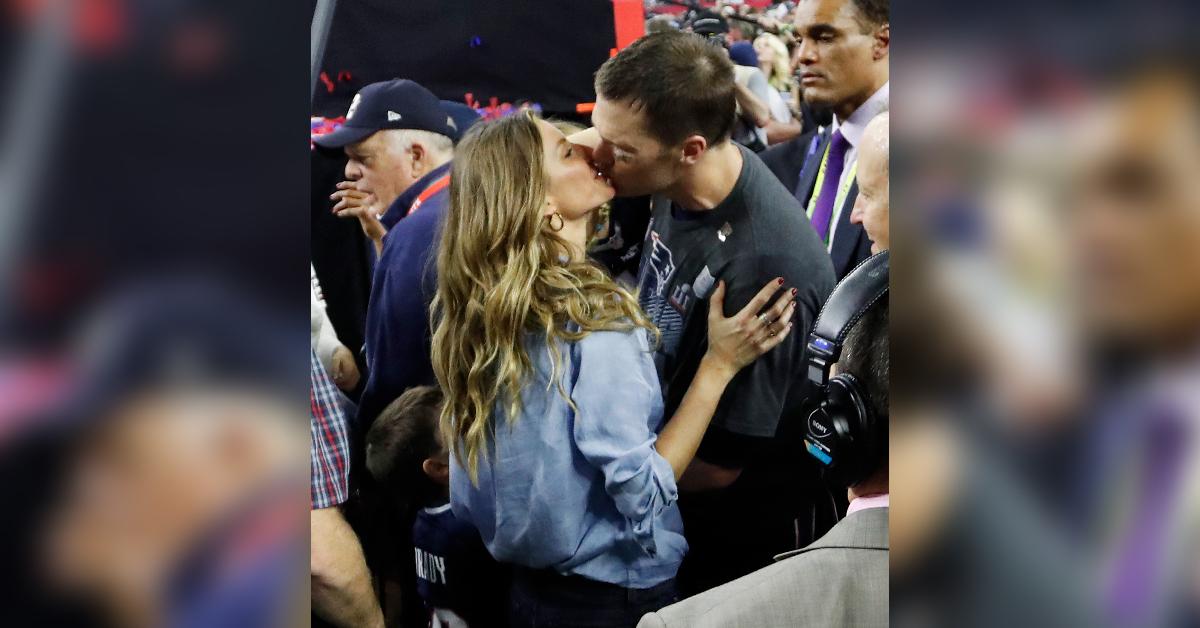 Article continues below advertisement
Eventually, Bündchen reached her limit. According to the source, the model "wrote a letter telling Tom how she felt and that she didn't know what the outcome would be. Fortunately, he took it to heart and began to change and share the domestic responsibilities. Had he not, they might not still be together."
Article continues below advertisement
Now that the decision is final, the big question is, what comes next? The couple has apparently embraced their new life in Miami, where they bought a $17 million home on the exclusive Indian Creek Island (dubbed the "Billionaire Bunker") near Ivanka Trump and Jared Kushner and Cindy Crawford and Rande Gerber. The source says Brady and Bündchen are mulling over potential new ventures together.
"Building business and brand opportunities are high on their list of priorities," the source shares. "One thing that really unifies them right now is that they can sense moneymaking opportunities and find new customers and fans that weren't there before. They're looking at it all as a family business."
Article continues below advertisement
Still, both of them admit that their relationship has to take center stage if they want to be in it for the long haul, and Bündchen has some rules in place to make sure it does. "Tom just wants his marriage to flourish," the source says, noting that a new baby could even be in the cards! "It's something they've discussed. There were a lot of heart-to-hearts going on at home before he made the announcement."
As far as his ties to the game he played and loved for so long, the source says he will miss it terribly. "Tom would've liked going out on top and retiring after another Super Bowl win, but it didn't happen," the source admits of the Buccaneers' depressing January 23 playoff defeat. "He gave it his best shot. But he's not looking at this as a failure. He's turning loss into success."