Glenn Close Says Growing Up In Religious Cult Led To Psychological 'Trauma'
Glenn Close is getting real about being raised in a cult-like religious group and the everlasting negative impact it has had on her life.
Article continues below advertisement
In the documentary series The Me You Can't See, co-created by Prince Harry and Oprah Winfrey, Close candidly discussed her life in the group called Moral Re-Armament (MRA) and how the cult's beliefs affected her relationships and life years later.
The Oscar nominee's father, Dr. William Taliaferro Close, joined the conservative religious group in 1954 — Close was 7 years old at the time. Her father became so engrossed with the beliefs of the group that he moved the family to MRA's headquarters in Switzerland. After 15 years in the group, Close finally left to pursue her acting career in Virginia.
Article continues below advertisement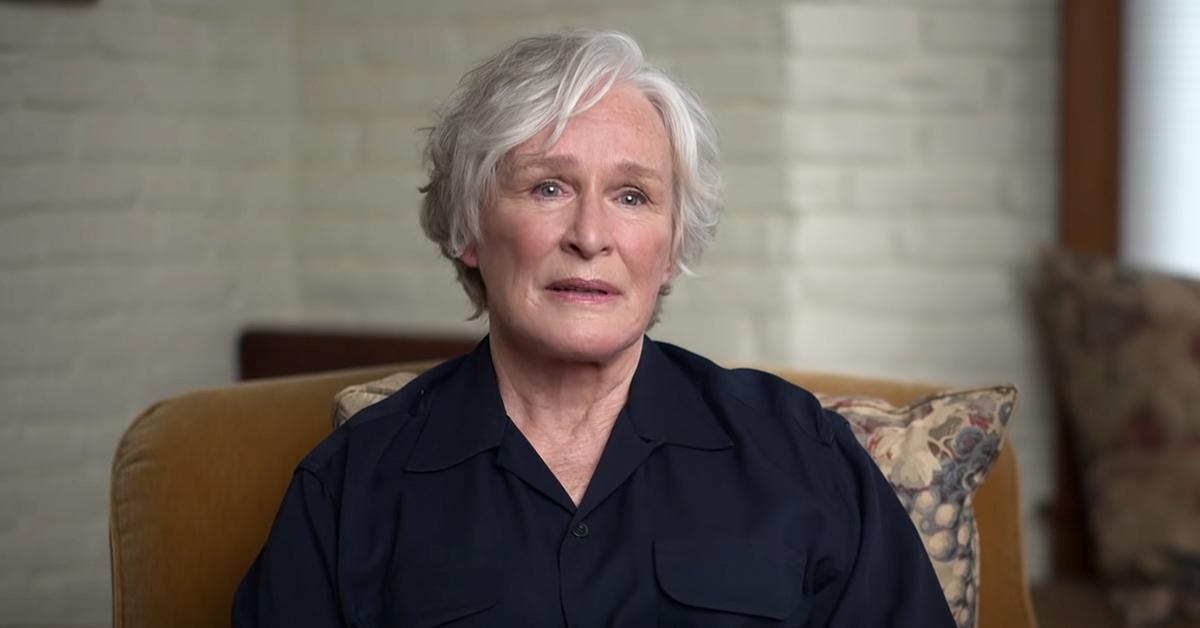 While reflecting on her time in MRA, Close recalled: "Everyone spouted the same things and there's a lot of rules, a lot of control." She added that the members were taught to condemn anything that could be deemed selfish.
Article continues below advertisement
"Because of how we were raised, anything you thought you'd do for yourself was considered selfish," the 74-year-old continued on the first episode of the mental health series. "We never went on any vacations or had any collective memories of stuff other than what we went through, which was really awful."
Article continues below advertisement
Close candidly admitted that she believes her experience in the organization was a "trauma," sharing that it has affected her "psychologically."
Her negative experience, she said, continues to haunt and impact her life. "It's astounding that something you go through at such a young stage in your life still has such a potential to be destructive," she said, per the Independent. "I think that's childhood trauma, because of the devastation, emotional and psychological, of the cult."
Article continues below advertisement
Close, who has been married three times, seemed to credit her trauma as one of the reasons why her past relationships never worked out. "I have not been successful in my relationships and finding a permanent partner and I'm sorry about that," she confessed.
Article continues below advertisement
While the Fatal Attraction star has never spoken about how she left the group, she's previously been open about the nightmares her experience left her with and the therapy she sought afterwards.
MRA was founded in 1938 by Reverand Frank Buchman, whose group centered around the belief that changing the world starts with changing the individual.
The highly anticipated new Apple TV+ series, out Friday, May 21, focuses on conversations with people about mental illness and mental wellness. In addition to the Duke of Sussex, Oprah and Close taking part in the series, it will also feature tearful interviews with Lady Gaga, NBA players DeMar DeRozan and Langston Galloway as well as public speakers, Olympians and more.