NEWS
Gwen Stefani Spends All Day In The Garden 'In Full Glam' Look — See Photo!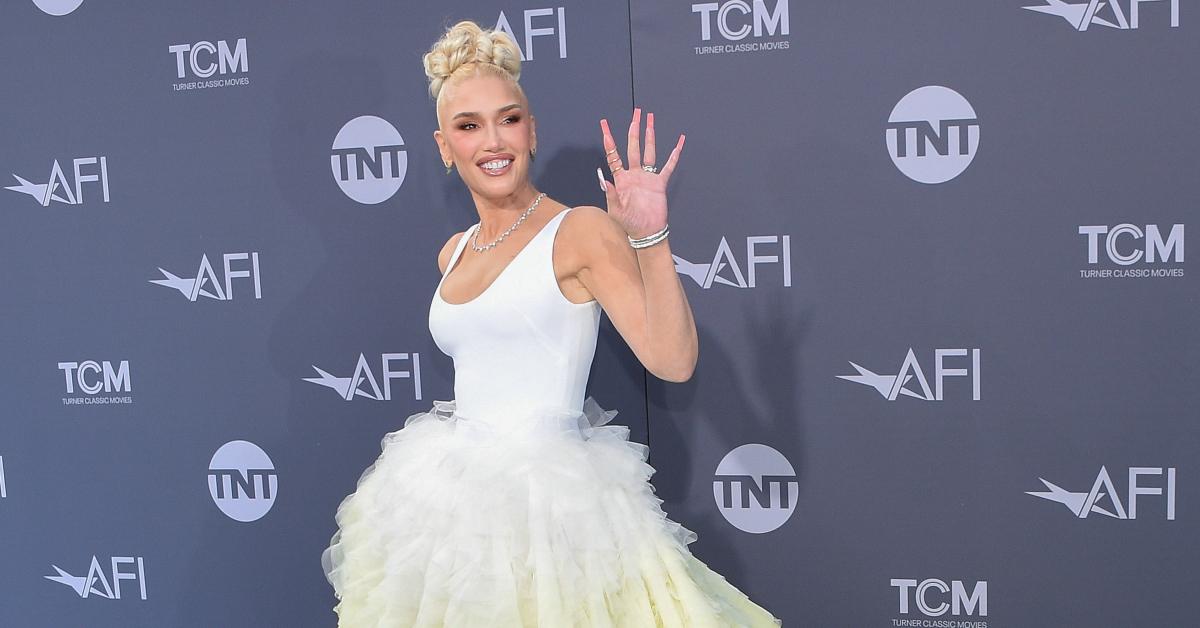 Gwen Stefani didn't seem to mind spending time in the great outdoors while sporting some makeup.
On Sunday, January 22, the rockstar, 53, took a video of herself outside, writing, "Gardening all day in full glam while in prayer. Thank you for this day my father."
In the photo, the blonde babe wore some heavy mascara and eyeliner as she rocked a green jacket, gold hoop earrings and gardening gloves.
Article continues below advertisement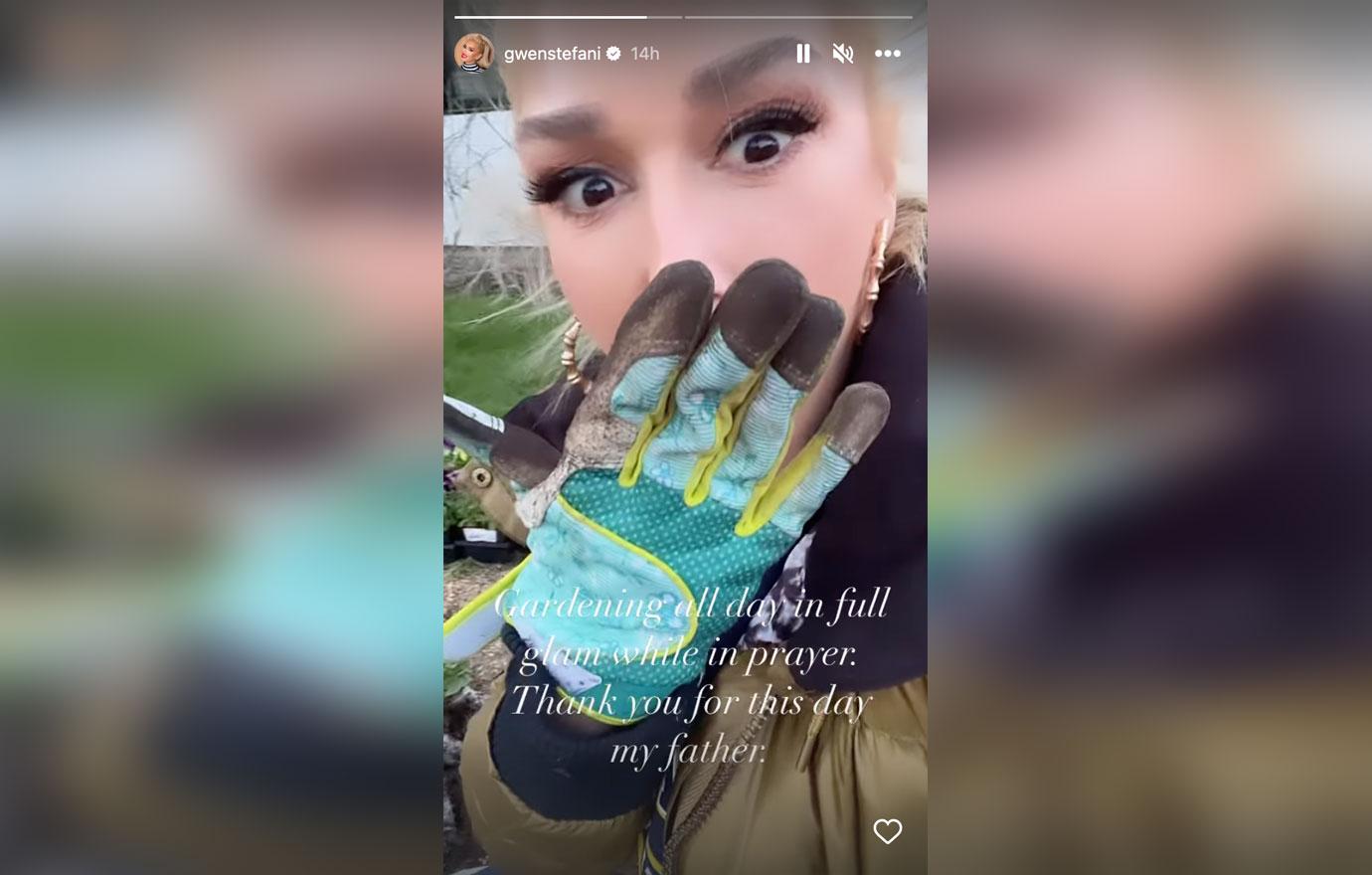 In another snap, she posted a wine glass with the caption: "Thank you for Sunday's."
Article continues below advertisement
As OK! previously reported, the "Don't Speak" songstress, who is married to Blake Shelton, found herself in hot water when she doubled down on her claim that she is Asian.
In early January, she spoke out about visiting Harajuku in 2004 before releasing her now-controversial Harajuku Lovers collection two years later.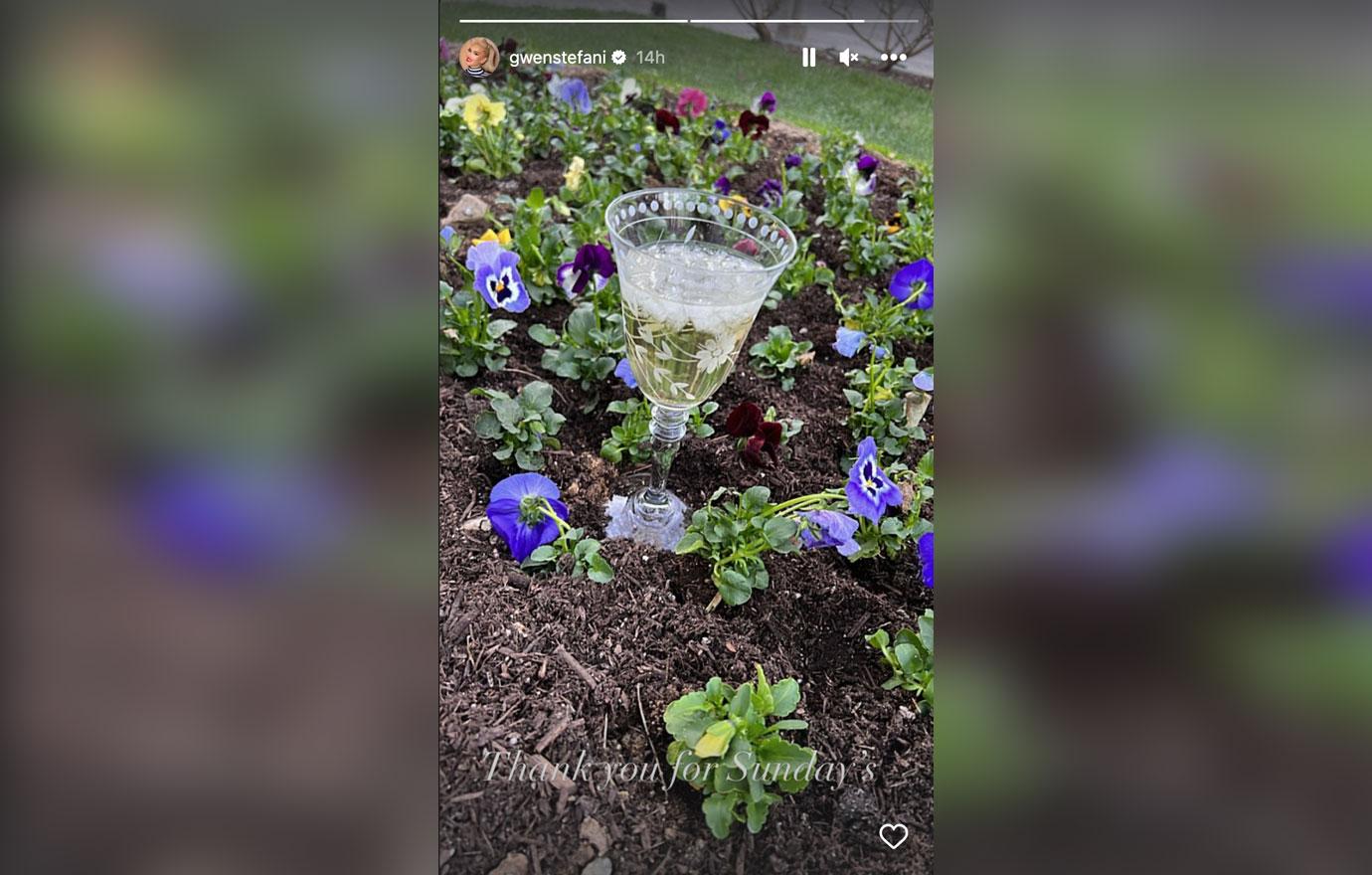 Article continues below advertisement
"I said, 'My God, I'm Japanese and I didn't know it,'" Stefani told interviewer Jesa Marie Calaor as she chatted with Allure magazine. "I am, you know."
Article continues below advertisement
Article continues below advertisement
The singer said she identifies as part Asian, in addition to being "a little bit of an Orange County girl, a little bit of a Japanese girl and a little bit of an English girl."
This is hardly the first time the mom-of-three has gotten in trouble for associating herself with Asian culture.
In her first solo album, Love, Angel, Music, Baby, she wrote a song called "Harajuku Girls," and she employed Harajuku girls along the way.
"I wanted to write a song that talked about my love for Harajuku," she explained to Billboard in 2019. "I get a little defensive when people [call it culture appropriation], because if we didn't allow each other to share our cultures, what would we be? You take pride in your culture and have traditions, and then you share them for new things to be created."