ROYALS
How Prince Harry's Relationship With Stepmother & Queen Consort Camilla Parker Bowles Will Change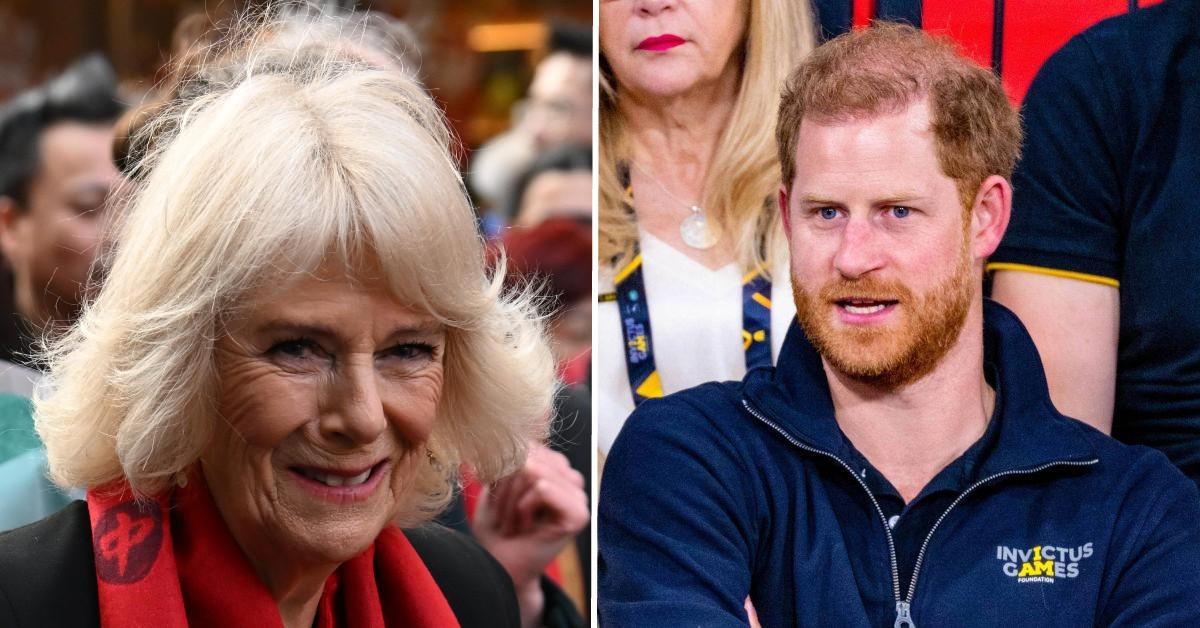 Despite an apparent strained relationship between Prince Harry and his stepmother, Camilla Parker Bowles, things will be changing now that she is Queen Consort.
The father-of-two, who stepped back from his royal duties in March 2020, will have to bow to King Charles' wife following the death of his grandmother, Queen Elizabeth II, an insider explained.
Article continues below advertisement
"The personal impact is likely the protocol changes that roll into action almost immediately," said one well-placed palace source. "The family will now have to bow or curtsy to King Charles and Queen [Consort] Camilla."
QUEEN ELIZABETH II ENJOYED 'FUN' LAST WEEKEND BEFORE DEATH
"It would be the protocol to bow to the new king and Queen," Majesty managing editor Joe Little doubled down on Friday, September 9. "Whether that happened under such circumstances [on Thursday or Friday morning] is debatable, but any time the royal family meets the new king and queen, the done thing would be to bow or curtsy to them."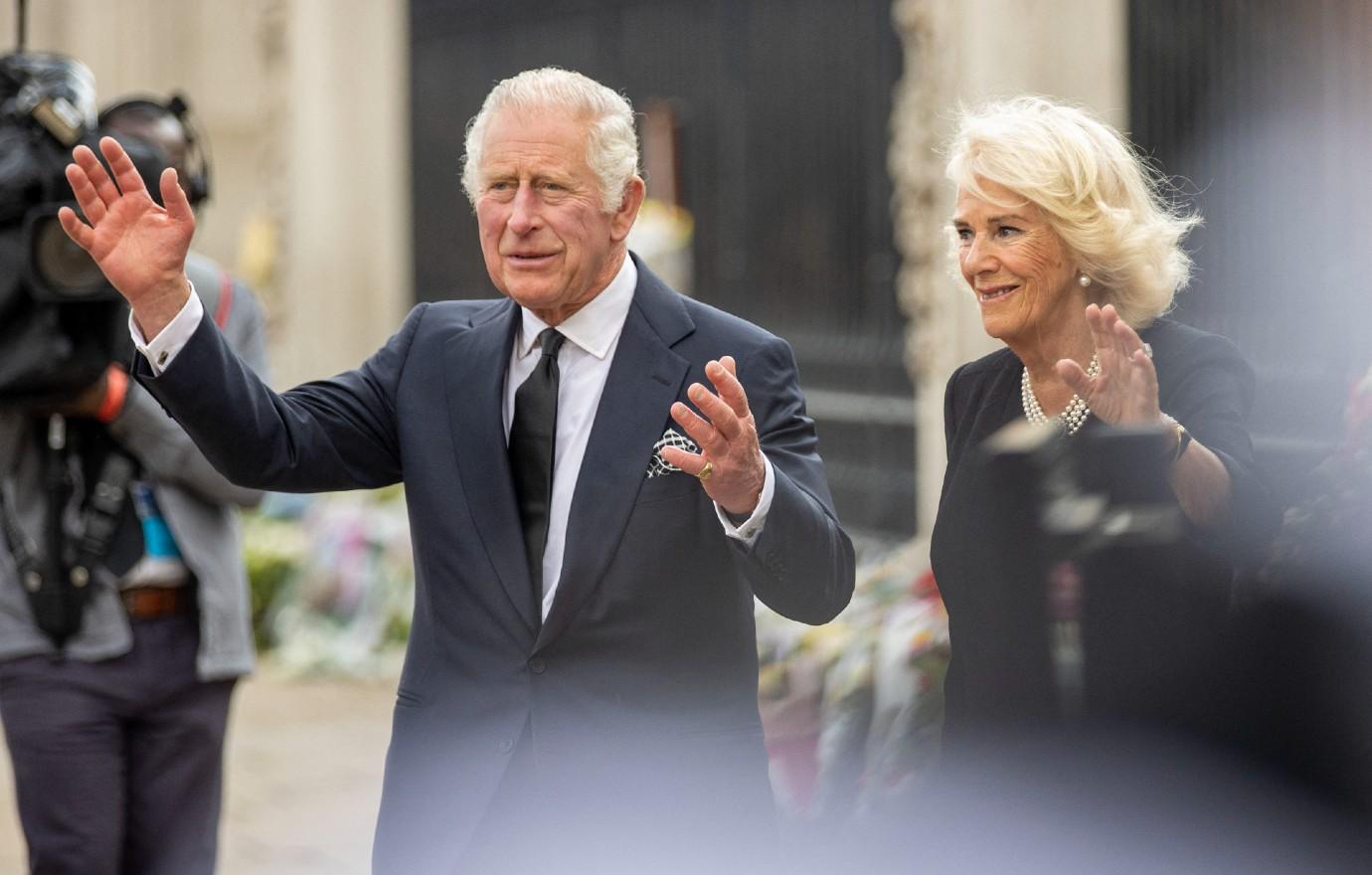 Article continues below advertisement
The title change came immediately after Her Majesty took her final breath in the afternoon of Thursday, September 8, at Balmoral Castle while surrounded by her family.
The late monarch announced in February that it was her "sincere wish" for Camilla to be known as the Queen Consort when the Prince of Wales becomes King. "I know you will give him and his wife Camilla the same support that you have given me," the monarch wrote in a statement to mark the 70th anniversary of her accession to the throne.
MORE ON:
Camilla Parker Bowles
Article continues below advertisement
Camilla has been quite a controversial figure in the royal family, as she had an affair with the new King during his marriage to late Princess Diana. Charles and Prince Harry's mother separated in 1992 and finalized their divorce in 1996 before she lost her life in 1997 following a car crash in Paris.
Charles went on to marry Camilla in 2005.
It's been widely reported that Harry is "no fan" of Camilla, given how she and his father came to be.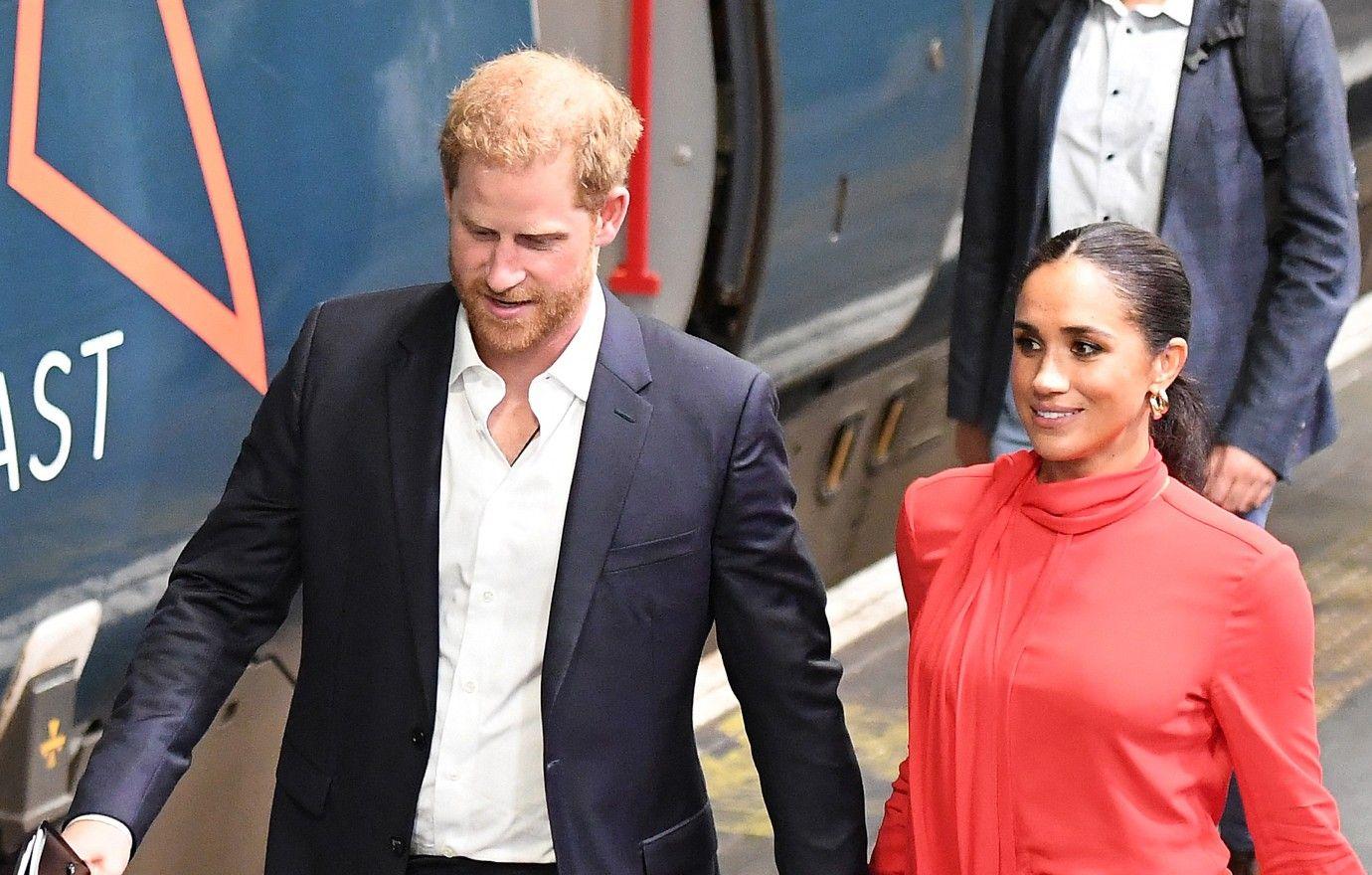 Nevertheless, dynamics may change now that Harry's father is the King of England.
A SYMBOL OF HOPE: A DOUBLE RAINBOW APPEARS OVER BUCKINGHAM PALACE HOURS PRIOR TO QUEEN ELIZABETH II'S DEATH
OK! reported Harry did not have a chance to say goodbye to his grandmother, as he was on the plane over from London to Scotland when she passed away. The queen was believed to be surrounded by her son Charles, his wife, Prince William, Prince Andrew, Prince Edward and his wife, Sophie, Countess of Sussex, when she took her final breaths.
Though William's wife, Kate Middleton, didn't join her husband because she was at home with the kids, OK! learned Harry's wife, Meghan Markle, was not invited to join the family.