NEWS
Howard Stern Slams One-Time Pal President Trump For 'Criminal Behavior'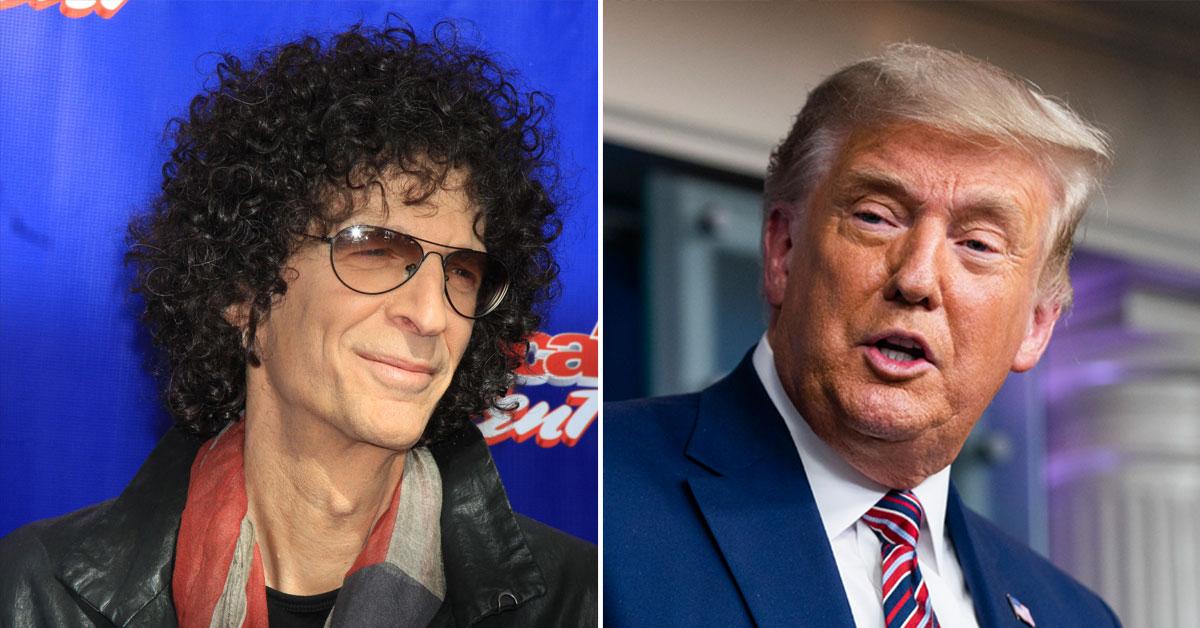 SiriusXM host Howard Stern didn't hold back when sharing his thoughts on Donald Trump after he called up Georgia Secretary of State Brad Raffensperger in a desperate (and potentially illegal) attempt to overturn the 2020 presidential election results.
Stern called the President's phone call "criminal" and "gangster" while slamming the 74-year-old for putting more focus on strong-arming politicians into stating he won rather than worrying about the ongoing global health crisis.
Article continues below advertisement
"It's like Donald Corleone," Stern said on Monday, January 4. "How is this sh*t not criminal?" The host explained that distributing the COVID-19 vaccine to as many Americans as quickly as possible would help stem the pandemic and make strides towards normalcy.
"The thing that's really pissing me off is that this motherf*cking government that hardly exists now, they can't get the coronavirus vaccine out," the 66-year-old said, while noting he would like to receive the vaccine himself.
Article continues below advertisement
"Front-line workers in hospitals can't get it, and you're making f*cking phone calls to try to end the election?" Stern said of Trump. "What happened to this country? It's such a disappointment that we cannot vaccinate people. We can't get f*cking vaccine into people's arms."
While Dr. Anthony Fauci and health experts are working to distribute the vaccine as quickly as possible, Stern remains furious that the President is more preoccupied with the November election rather than the health and safety of the nation's people.
"You didn't win. It's over. Go back to f*cking Florida," Stern advised the President.
Stern previously slammed Trump's response to the pandemic, calling his actions "treasonous," after he held a jam-packed rally one month after the election. Even after he contracted COVID-19 in October, Trump continued to downplay the seriousness of the novel virus while prioritizing his efforts to try and overturn the election results.
Article continues below advertisement
During the President's rally — which was filled with supporters who did not social distance nor wear masks — in December, he claimed the election was "rigged against him."
"You've got a guy in charge who doesn't know about hard work," Stern said of Trump after his rally. He then advised that a camera crew should record what is going on inside of intensive care units so the public can see how dangerous COVID-19 really is.
"They should follow you with a camera every night on the news, watching people die of COVID, watch them choking," Stern said to co-host Robyn Quivers, who is a former nurse. "I wish they'd show that on the news."