NEWS
Meghan McCain Slams Arizona GOP Twitter Account For Bashing Her Late Father: 'Go To Hell'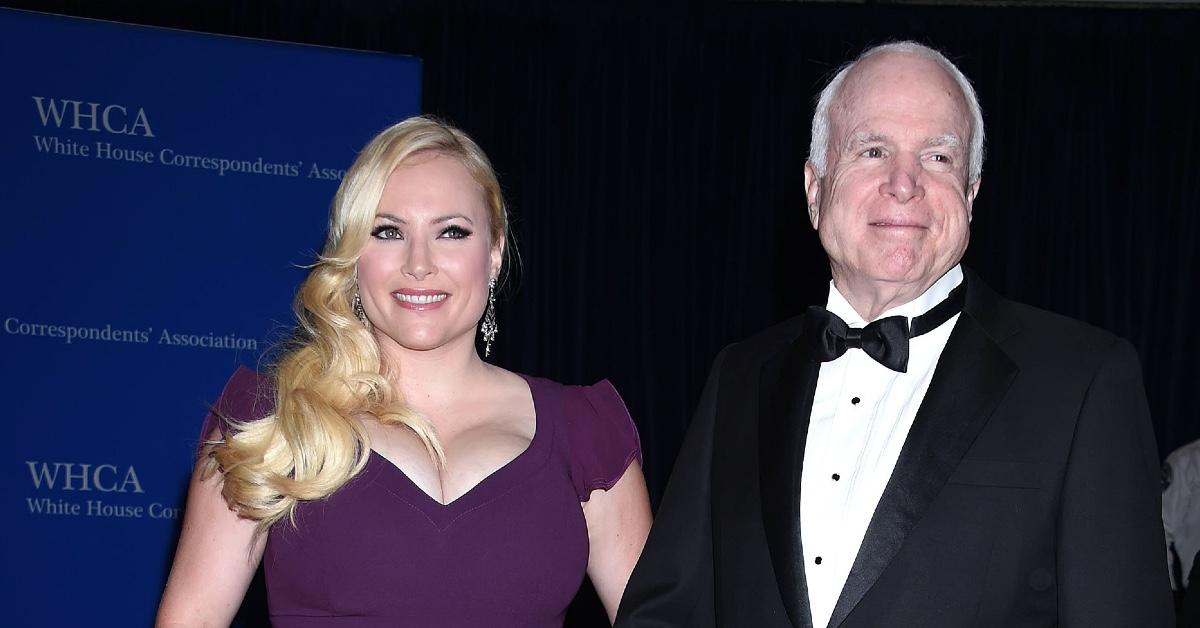 Not having it! Meghan McCain fired back at the official Arizona GOP Twitter account for disparaging her father and late Arizona Senator John McCain's legacy on Saturday, January 2.
Article continues below advertisement
"As the sun sets on 2020, remember that we're never going back to the party of [Mitt] Romney, [Jeff] Flake, and [John] McCain," the Republican Party of Arizona's Twitter account wrote on New Year's Eve. "The Republican Party is now, and forever will be, one for the working man and woman! God bless."
McCain angrily responded via Twitter and wrote: "Honestly whomever is running this twitter account can go to hell."
Article continues below advertisement
The blonde beauty also ridiculed the Republican's statewide performance in November 2020 as they "lost Arizona both Senate seats to Democrats, the general election to [Joe] Biden and turned the state blue for the fist time in generations."
"How'd that work out on Election Day in Arizona?" she added to her tweet.
Article continues below advertisement
The View co-host's father served as a Navy Captain, a Republican congressman and senator. He also ran for president in 2000 and 2008 before he passed away at 81 from a brain tumor in 2018.
Over the past few years, McCain has stood up against Donald Trump, as he has repeatedly bashed the late Senator before and after his death.
In September, Trump tweeted: "I was never a big fan of John McCain," adding that McCain "disagreed with him on many things."
Article continues below advertisement
Following in Trump's footsteps, the Arizona GOP recently mocked the former Senator via Twitter. "How do we keep losing followers when we mention Mr. McCain," the tweet read. "But we gain many, many followers when we say #FightForTrump. Oh well, it's only Twitter!"
Article continues below advertisement
McCain has since taken to social media multiple times to defend her father against the President and his followers. Last month, the mother of one slammed the President after he called her father "one of the most overrated people in D.C."
"Two years after he died, you still obsess over my dad," she tweeted at the time. "It kills you that no one will ever love you or remember you like they loved and remember him.
"He served his country with honor, you have disgraced the office of the presidency," she fumed. "You couldn't even pull it out in Arizona."
Since McCain, 36, is well aware of how cruel internet users can be, OK! previously reported that she chose to keep her newborn daughter out of the public eye to protect her child from trolls.
"People keep asking and requesting I show pics & details of my pregnancy," she wrote via Instagram after she announced she was pregnant in March. "Given that people write on photos I put up of my family they are glad my Dad got cancer and he's in hell, I thought I would leave my unborn child out of the social media cesspool as much as possible."
Click here to learn more about McCain's newborn daughter.