COUPLES
Shunned: Florida Country Club Members 'Object' To Ivanka Trump & Jared Kushner Joining Their Gang At Billionaire's Bunker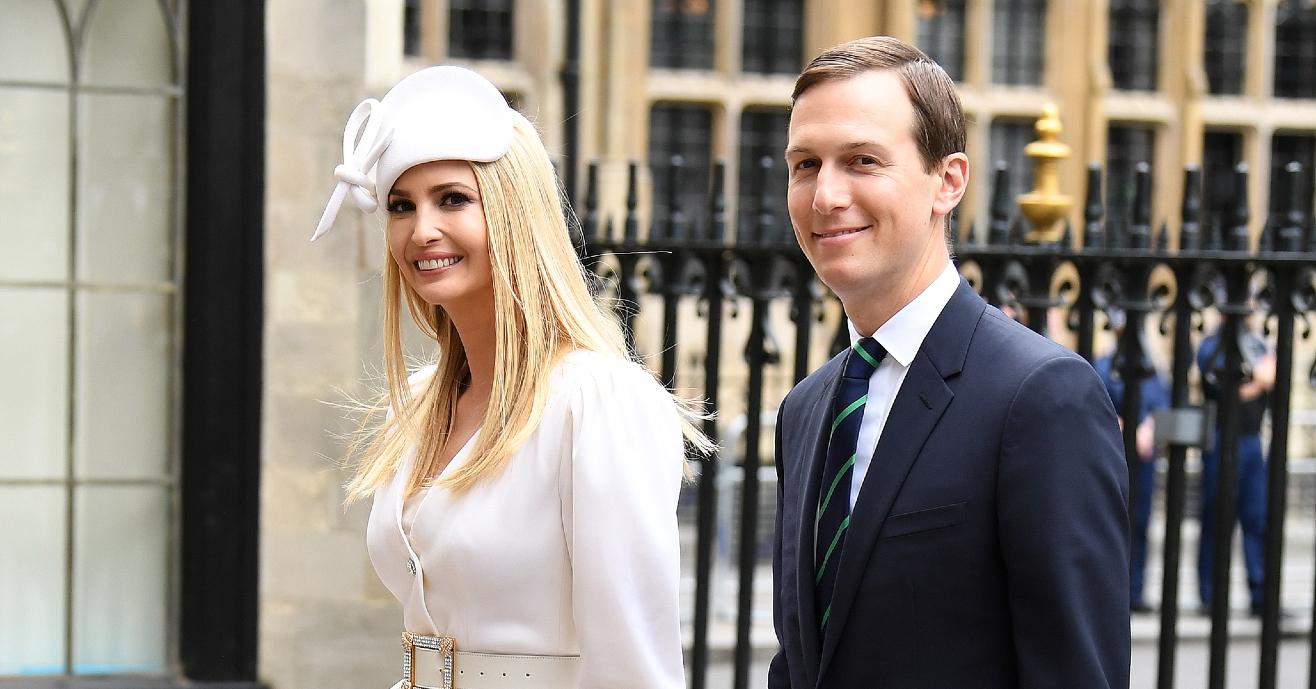 Axed already? It seems Ivanka Trump and Jared Kushner can say goodbye to any plans they had of joining the upscale Indian Creek Country Club near their new $30 million property on the exclusive Miami, Fla., island nicknamed "The Billionaire's Bunker."
"You have to be nominated and make a formal application," a source said of the island community's deluxe club. "But it only takes one member to object against any new member, and many members are objecting, particularly after the events at the Capitol on January 6.
Article continues below advertisement
"Jared and Ivanka can lunch with their fellow 'patriots' at Mar-a-Lago," the source quipped of where Donald Trump is speculated to reside after he leaves office. "The Indian Creek Country Club members are very picky and the word is that Javanka need not apply."
As OK! previously reported, the couple bought the 1.836-acre last year and plan to turn the property into a bay-front estate, which would take around two years to build.
Article continues below advertisement
While the island is filled with mostly Republicans, after Trump stood by her father's side during his incendiary speech to the protestors before they stormed the Capitol, many people were left with a bitter taste in their mouth regarding the blonde beauty.
To make matters worse, the mother of of Arabella Rose, 9, Joseph Frederick, 7, and Theodore James, 4, called the mob "American Patriots" in a since-deleted tweet.
Trump, 39, and Kushner, 40, have already been deemed the "neighbors from hell" by Florida locals before they even settle down in the sunshine state. A source explained to OK! that "with them comes the Secret Service, demonstrations and street closures."
"Miami is a very liberal town. What will happen when these two want to go to restaurants or shopping in town? They will need a constant security presence and will disrupt everywhere they go," a local insider added. "Miami is run by Jennifer Lopez and Gloria Estefan."
Article continues below advertisement
They explained: "The elite residents will need to make a choice, because if you accept Ivanka and Jared, you will lose J.Lo and A-Rod."
The other residences on the swanky island — one of the wealthiest in the U.S. — include billionaires Carl Icahn and Jeffrey Soffer, supermodel Adriana Lima, former Miami Dolphins coach Don Shula, hedge fund heavyweight Eddie Lampert and billionaire art collector Norman Braman.
Luckily, the President's potential new permanent home, Mar-a-Lago, is only an hour away from Indian Creek, which means the ostracized family members can keep each other company.
Page Six was the first to report of the couple's alleged rejection into the exclusive club.