NEWS
Jana Kramer Goes Topless To Show Breast Augmentation Results And Is 'Ready To Be In Love With Myself'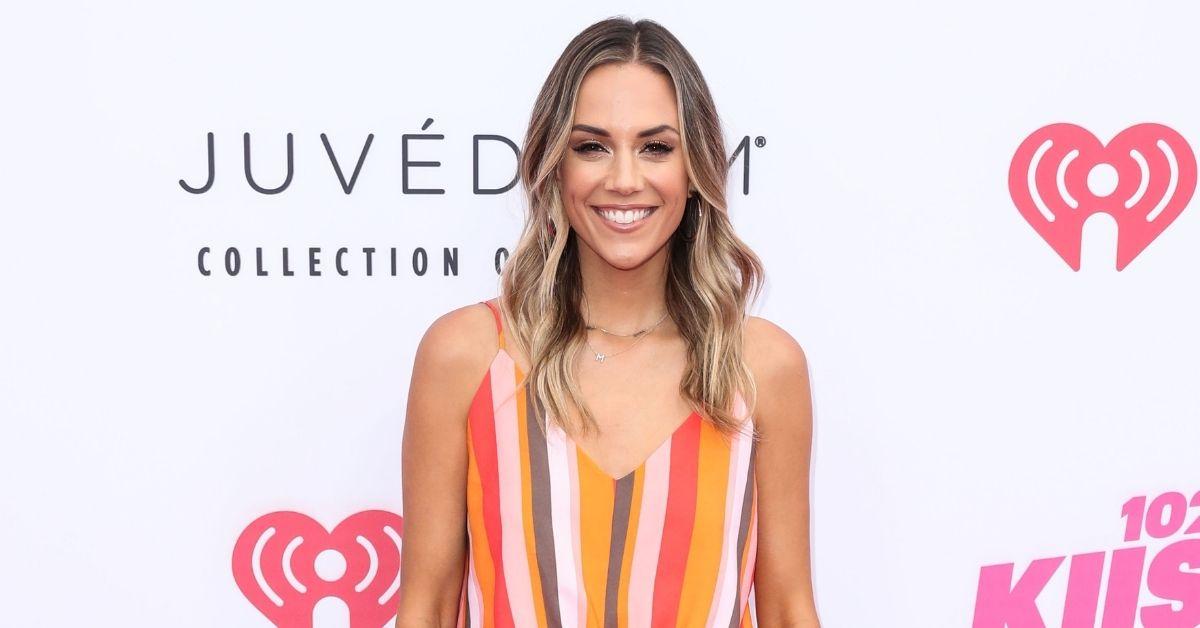 A new look — for a new start! Jana Kramer showed off her new breasts following her split from husband Mike Caussin.
Article continues below advertisement
"This next chapter, this next me is free," the 37-year-old captioned a black-and-white picture posted to her Instagram on Thursday, May 13. Kramer held a hand over her chest in the pic, which gave fans a peek at the "Serenity" tattoo on her ribs. "She's happy. Even by herself … #NatrellePartner."
Article continues below advertisement
She continued, "I'm ready to be in love with myself, and that includes my body. I have no idea what tomorrow holds. All I know is I was good enough before, and I'm good enough now."
Article continues below advertisement
Article continues below advertisement
"🙌❤️," Kelsey Wells added, while Tori Spelling wrote: "Love you for finding your beautiful inner voice. We are all grateful for your strength. You inspire all of us moms! Love you mama. Xo."
Article continues below advertisement
The One Tree Hill star shared her plans for her breast augmentation earlier in the year and had the procedure on April 1. The same month, her and Caussin split for good.
"I was reading some DMs and you were like, 'Well at least your boobs look good,'" she shared on her Instagram Story on April 29. "And I was just like, 'Oh, my God!' I have two more weeks until I'm cleared to work out again and lift and all the restrictions are up.'" However, it was "unfortunate timing healing while going throughout that."
Article continues below advertisement
"'It's time.' As I try to make sense of a reality I never wanted to believe could be possible again, those words have now become a reality," Kramer wrote when she announced the split. "I've fought y'all. I've loved hard. I've forgiven. I've put the work in. I've given everything I have, and now I have nothing else to give."
Article continues below advertisement
The pair tied the knot in 2015 and welcomed their daughter, Jolie, three months later. They split in 2016 after Caussin cheated, and he entered sex addiction treatment after Kramer gave him an ultimatum. After rekindling in 2017, they renewed their vows and welcomed their son, Jace, in 2018.
Things seemed to be going well for the two at the beginning of the year. "I trust him today. He's showing up today. He's showing up as a father, he's showing up as a husband and he's living it with integrity," Kramer told Us Weekly in January. "And I had to do my work to continue to trust him the next day after that. And to continue to see his growth and our growth together. I do trust my husband. Can [I say] 1000 percent? I don't know if I can say that. I just … I trust my husband today."
Article continues below advertisement
However, things recently took a turn. Kramer has since filed for divorce and cited "adultery," "inappropriate marital misconduct" and "irreconcilable differences" as her reasons for separating. The final straw was when she "uncovered once again that he cheated on her."
"I filed for divorce a few weeks ago, and it has not been easy, I'll say that," she admitted at the start of her podcast "Wine Down with Jana Kramer," which used to include Caussin's name, on May 3.