BREAKING NEWS
'An Optimal Time For This Transition': Billionaire Jeff Bezos Will Step Down From Amazon This Year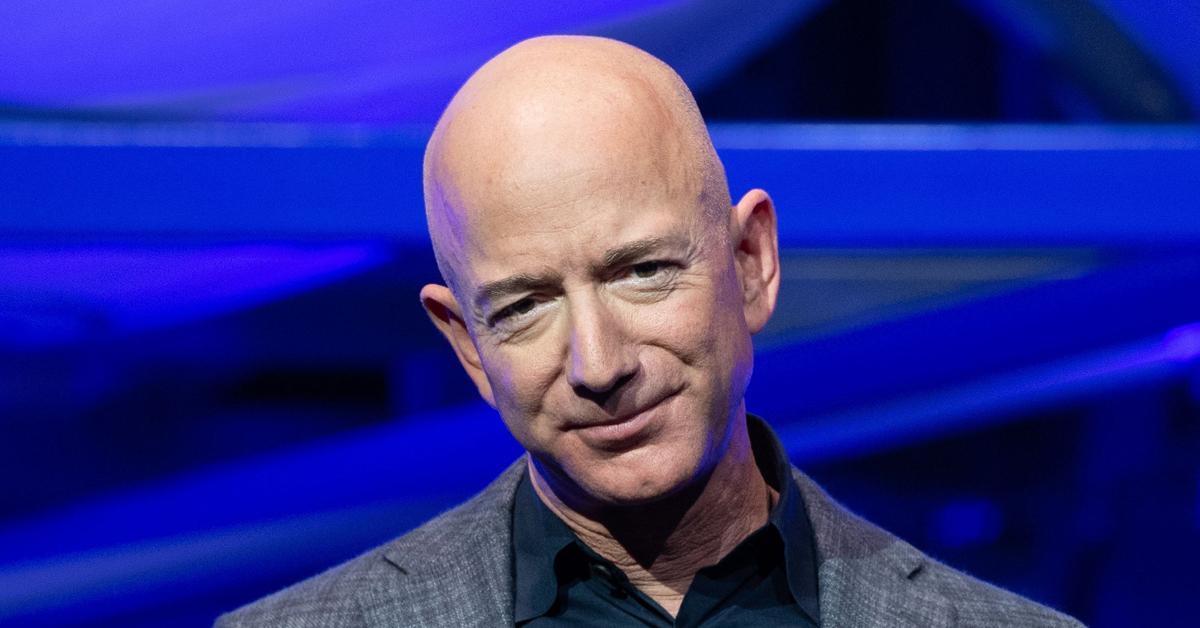 Amazon founder Jeff Bezos is stepping down from his e-commerce company later this year, he announced in a statement on Tuesday, February 2. 
"Amazon is what it is because of invention. We do crazy things together and then make them normal. We pioneered customer reviews, 1-Click, personalized recommendations, Prime's insanely-fast shipping, Just Walk Out shopping, the Climate Pledge, Kindle, Alexa, marketplace, infrastructure cloud computing, Career Choice, and much more," the 57-year-old said. "If you do it right, a few years after a surprising invention, the new thing has become normal. People yawn. That yawn is the greatest compliment an inventor can receive. When you look at our financial results, what you're actually seeing are the long-run cumulative results of invention. Right now I see Amazon at its most inventive ever, making it an optimal time for this transition."
Article continues below advertisement
Bezos also revealed what he will be focusing on going forward. 
"As Exec Chair I will stay engaged in important Amazon initiatives but also have the time and energy I need to focus on the Day 1 Fund, the Bezos Earth Fund, Blue Origin, The Washington Post, and my other passions," he wrote in an email to Amazon employees. "I've never had more energy, and this isn't about retiring. I'm super passionate about the impact I think these organizations can have.
Article continues below advertisement
"Amazon couldn't be better positioned for the future. We are firing on all cylinders, just as the world needs us to. We have things in the pipeline that will continue to astonish," Bezos — who is worth around $182 billion — added. "We serve individuals and enterprises, and we've pioneered two complete industries and a whole new class of devices. We are leaders in areas as varied as machine learning and logistics, and if an Amazonian's idea requires yet another new institutional skill, we're flexible enough and patient enough to learn it.
"Keep inventing, and don't despair when at first the idea looks crazy. Remember to wander. Let curiosity be your compass. It remains Day 1," he concluded. 
Despite announcing the change, many people believe Bezos — who was the world's richest man in 2020 but was beat by Elon Musk in 2021 — is essentially still the boss of Amazon. 
JEFF BEZOS & LAUREN SANCHEZ HAD PUBLIC OUTING MONTHS BEFORE THEIR AFFAIR WAS EXPOSED
One person wrote, "So it sounds like Bezos is Larry Page'ing himself. (Translation: He wants to focus more on future, big picture stuff and less on the day to day. Question: Isn't that what he was doing already?)," while another echoed, "Jeff Bezos will no longer be Amazon's CEO. But he'll become executive chair, which means the new CEO will have a boss Bezos never had. So, for all intents and purposes, Bezos is still in charge."
Does the businessman want to spend more time with his girlfriend, Lauren Sánchez? Potentially!