NEWS
Too Much To Handle? John Mulaney Emerges After West Hollywood Show Looking Exhausted As Olivia Munn Romance Continues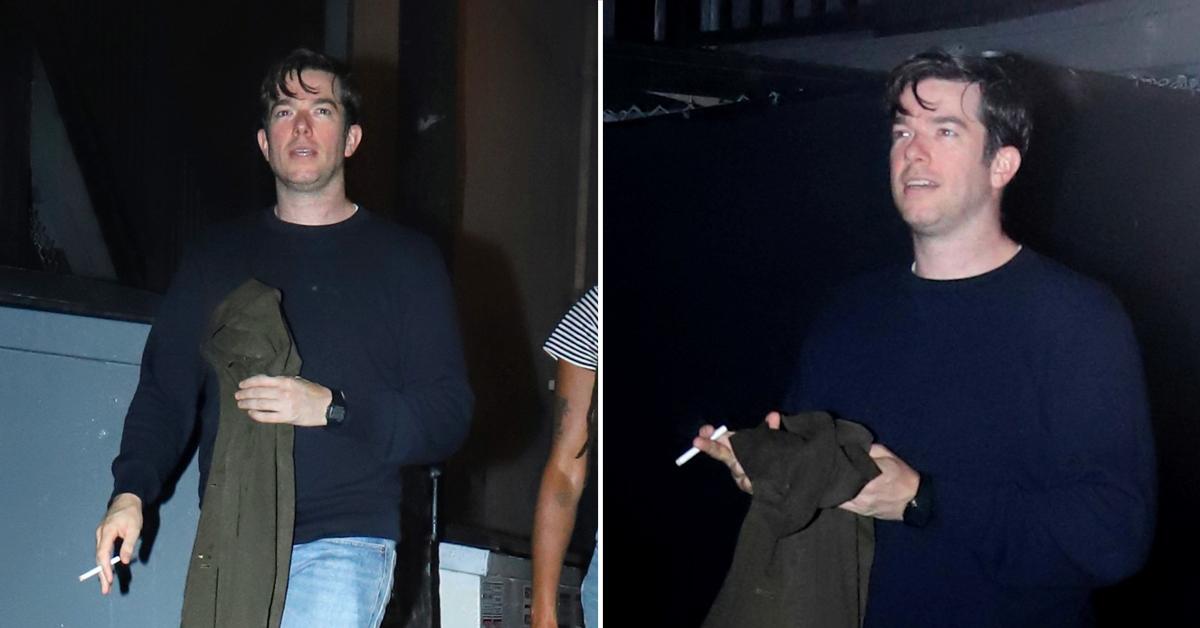 Everything OK? It looks like John Mulaney's split from estranged wife Anna Marie Tendler, new romance with Olivia Munn and return to the stage are starting to take a toll on the comedian.
Article continues below advertisement
Mulaney was seen leaving the famed Troubadour, located in West Hollywood, Calif., looking absolutely exhausted after finishing the last of his 17 sold out John Mulaney: From Scratch shows at the venue. Luckily, the 38-year-old can now wind down back at his L.A. crib — which his ex has reportedly moved out of.
OK! reported in May that Mulaney filed for divorce from Tendler shortly after he checked himself out rehab earlier this year. The comedian initially checked himself into rehab in December for 60 days after struggling with alcohol and drug abuse amid the pandemic.
Article continues below advertisement
And it looks like it didn't take long for Mulaney to land back on his feet with a new woman on his arm. Mulaney was first linked to new flame Munn only days after his split with Tendler made headlines.
Article continues below advertisement
While an OK! source dished that Mulaney and Munn are "are head over heels" for each other, noting that "things have progressed very quickly" for the two, his ex still appears to be mourning the sudden end of their six year marriage. Mulaney completely "blindsided" Tendler, another OK! source dished.
It could be Mulaney's new romance that has him looking so disheveled and tired following his latest show — since he barely had any down time between his past and current relationship nor his rehab stay and return to work.
Article continues below advertisement
After all, Munn has apparently been "ready to pounce" on Mulaney for a while now, said the source. The actress and Emmy winner first met at a wedding in 2015, and the New Girl actress was "so obsessed with hanging out with and talking to him," claimed an insider.
Article continues below advertisement
It seems the two remained friends through the years, as Munn publicly shared her support for Mulaney when he decided to enter rehab last year. And while Tendler was seemingly waiting for her hubby to return home to her, "[Olivia] and John had exchanged texts while he was in rehab, and things obviously turned romantic after he got out."
Since then, the new flames appear to be happily in love. They were recently snapped cozying up together during a lunch date in L.A., and it looks like they have no plans to slow down their love fest. Munn thinks Mulaney is "her dream guy," according to a source, who dished that she is completely "smitten" by her hunky beau.
Article continues below advertisement
Scroll through to see photos of the tired comedian leaving his L.A. show.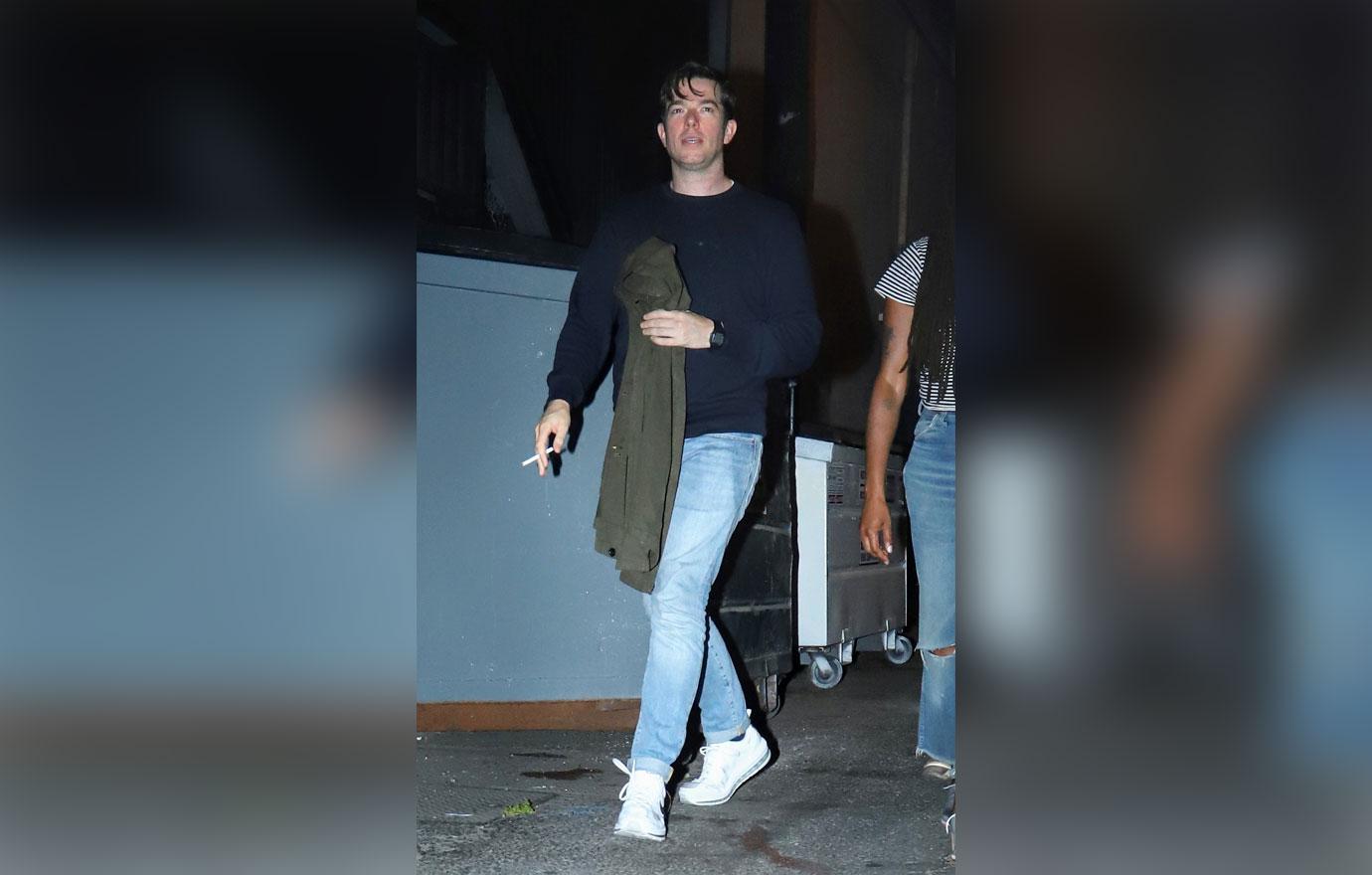 With a cigarette in one hand and jacket in the other, Mulaney was spotted leaving the beloved rock club.
Article continues below advertisement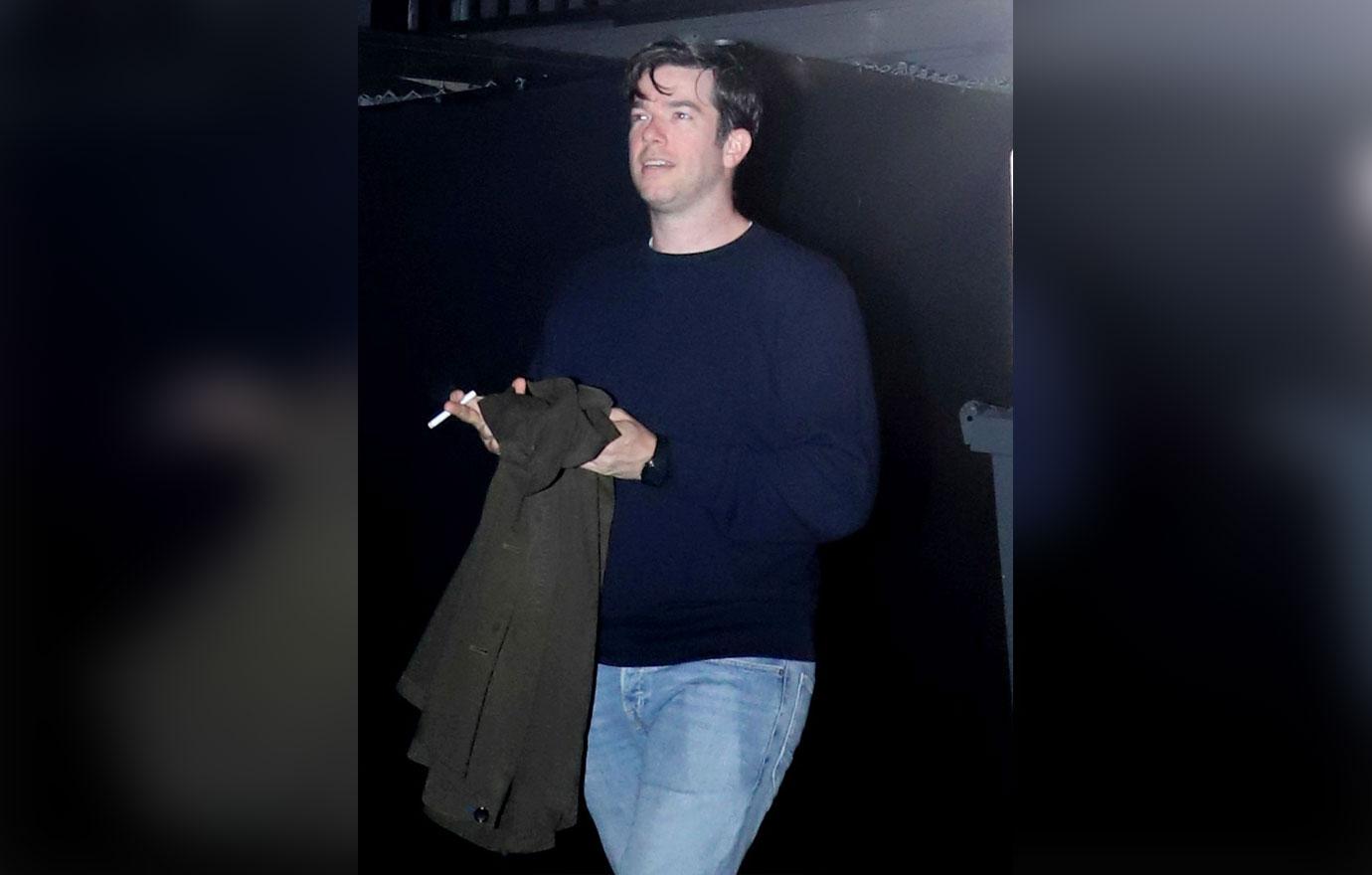 Mulaney stepped out in blue wash jeans and a navy sweater while his messy hair fell in his face.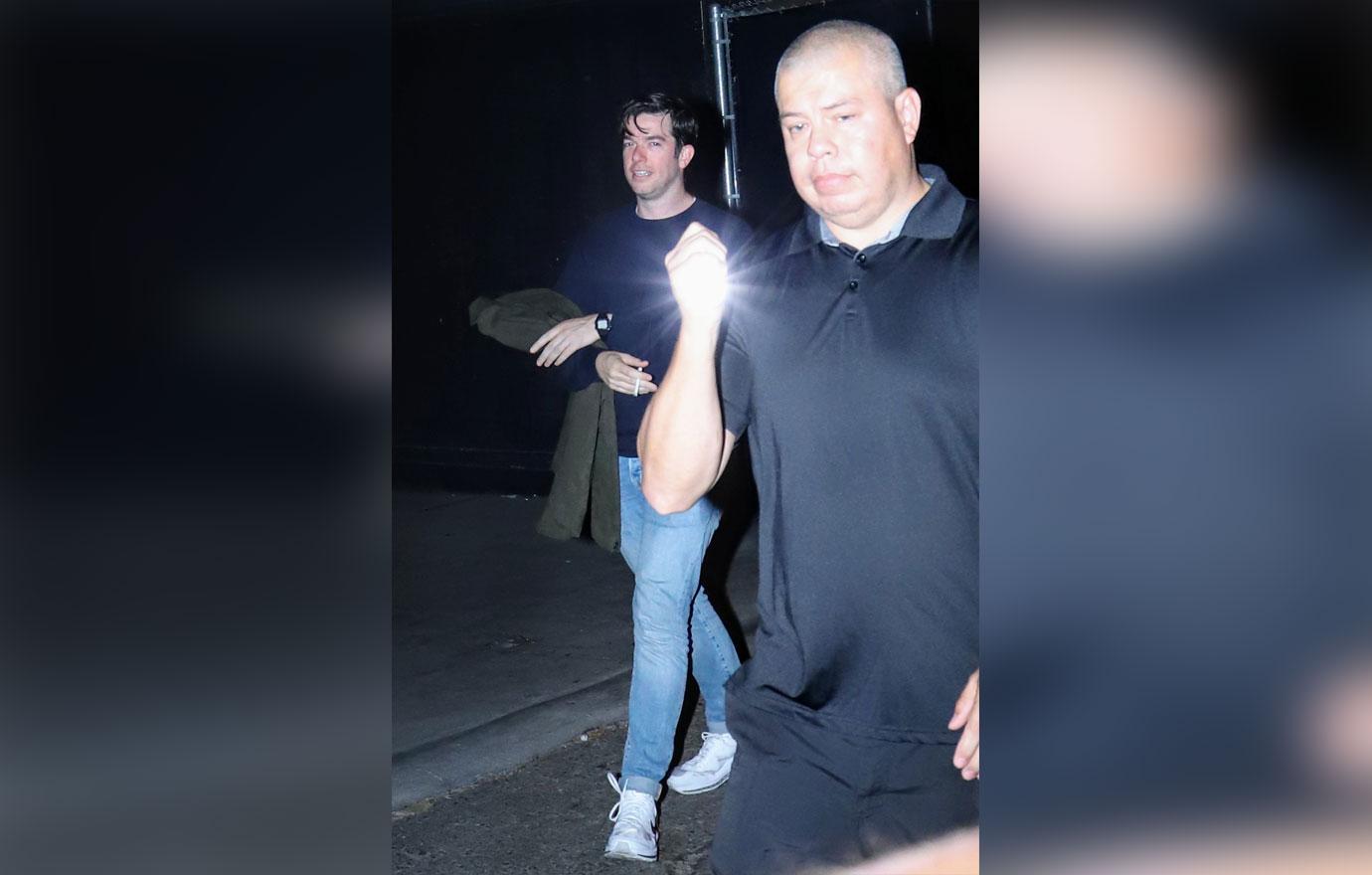 Mulaney returned to the stand-up stage shortly after his rehab stint and public split from Tendler. In May, he announced his five-day residency at Manhattan's City Winery from Monday, May 10-Friday, May 14.