PHOTOS
Shocking Evidence: See 6 Abuse Photos At The Center Of Nasty Johnny Depp-Amber Heard Courtroom Battle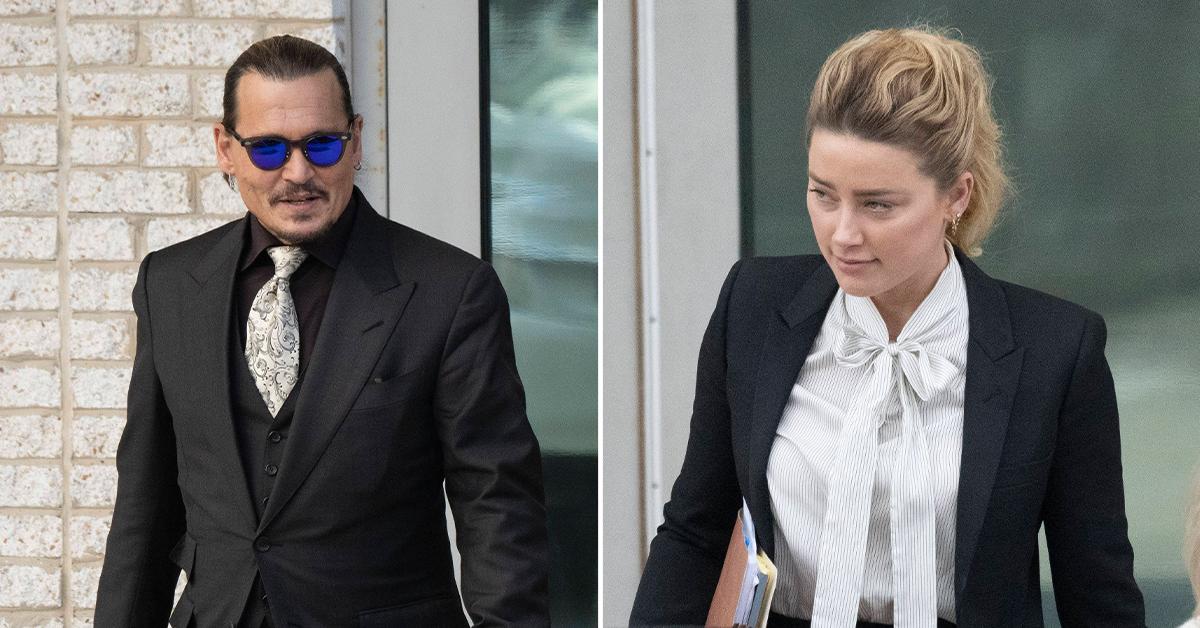 Things are getting ugly!
Johnny Depp is still battling it out in his $50 million defamation trial against ex Amber Heard, who claims she was abused by the A-list actor throughout their tumultuous relationship.
The Pirates of the Caribbean star, 58, has already taken the stand in court, insisting he never laid a hand on Heard in any way and even claiming the 35-year-old actress was often the aggressor.
Article continues below advertisement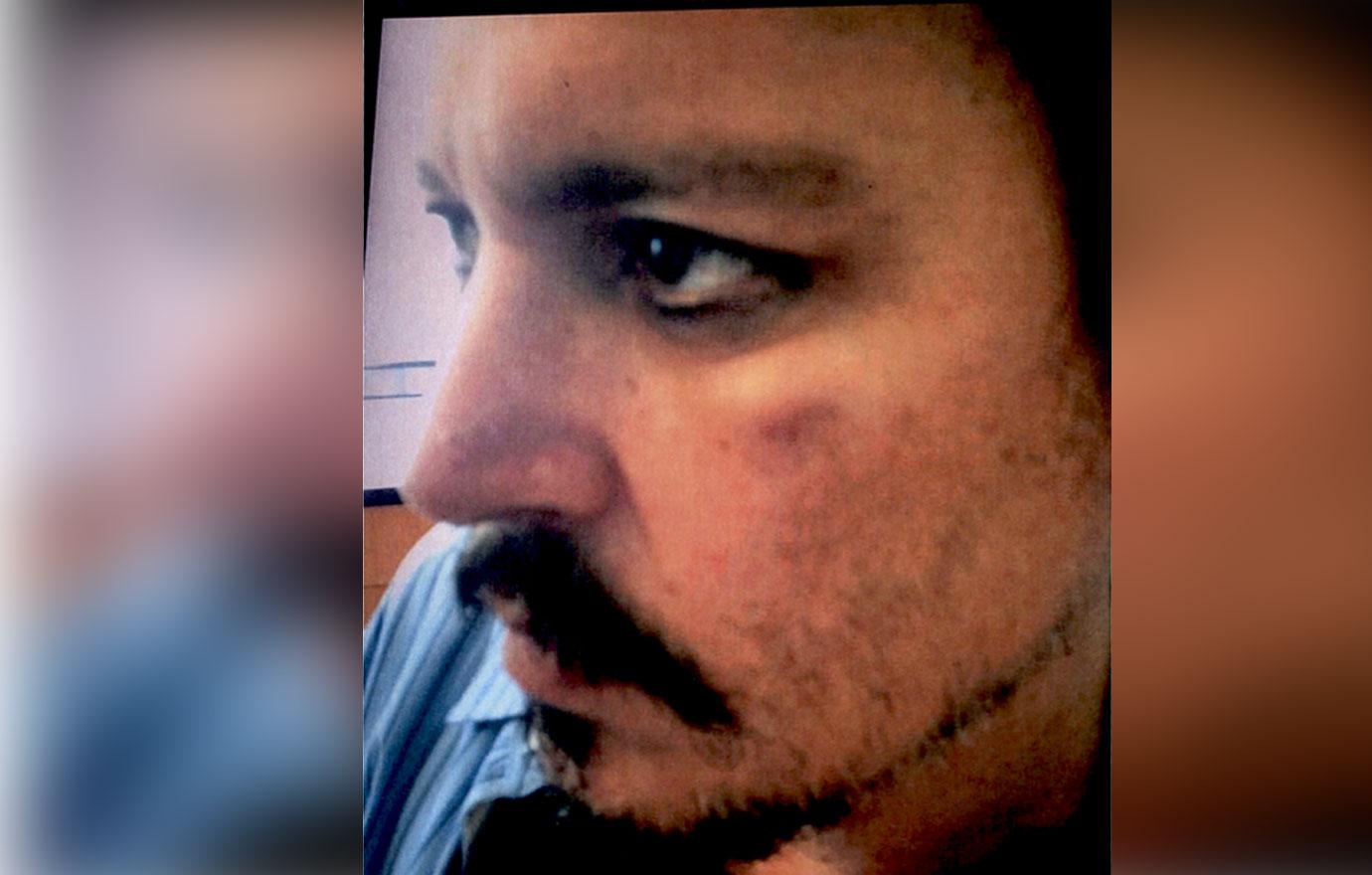 In 2015, Depp was photographed with a swollen cheekbone, which was taken by his former security guard Sean Bett. Bett was present in court on Monday, April 18, where he claimed to have witnessed injuries on Depp's body on multiple occasions.
According to Radar, the former employee described an incident that occurred in 2015, when he saw Depp with a "swollen, kinda, cheekbone/eyelid."
Article continues below advertisement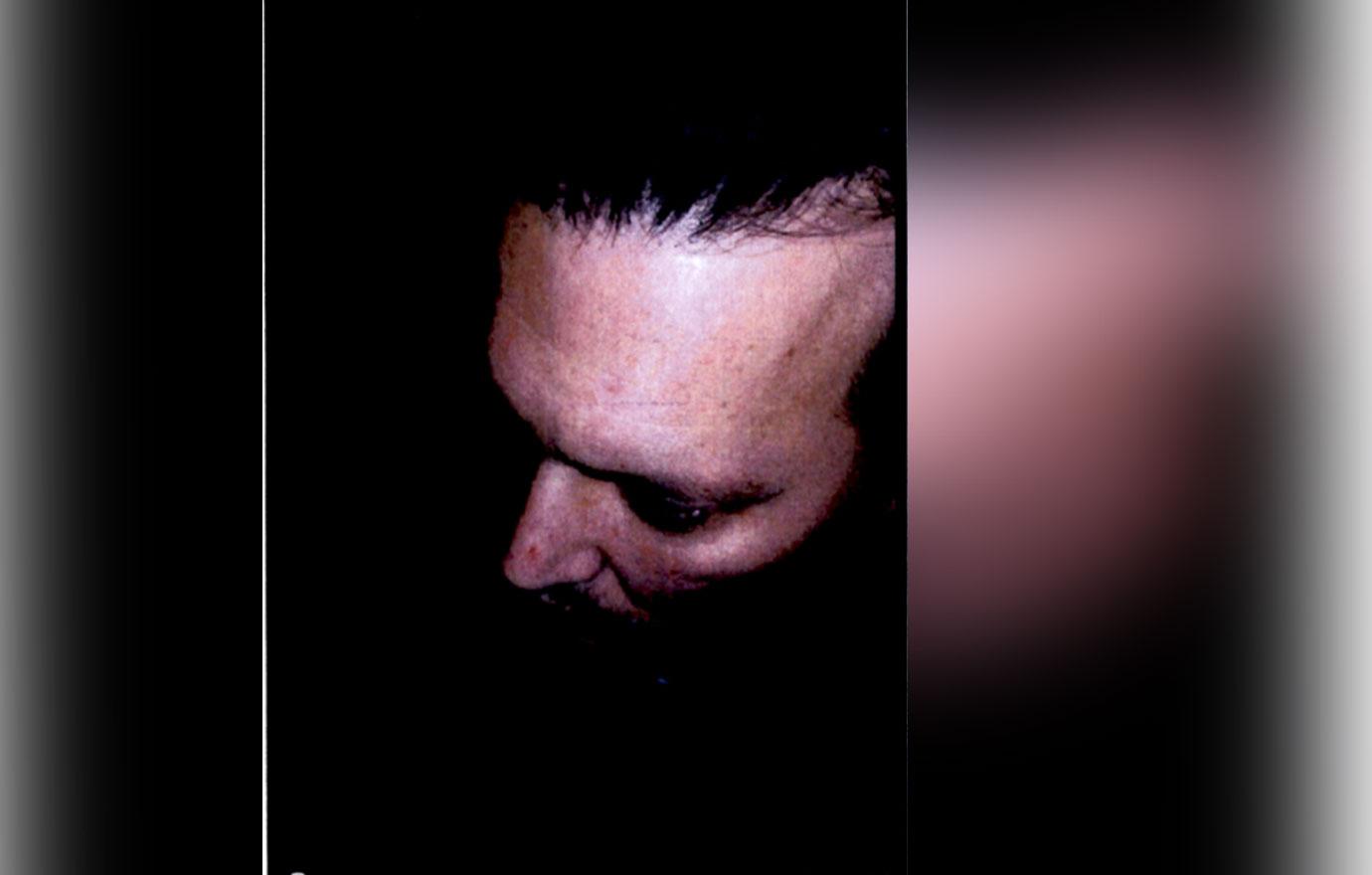 Bett also described another undated incident where Depp was seen with "scratch marks around his nose area, I believe on one of the sides of his face, in the cheek area, and then on his forehead," the publication reported.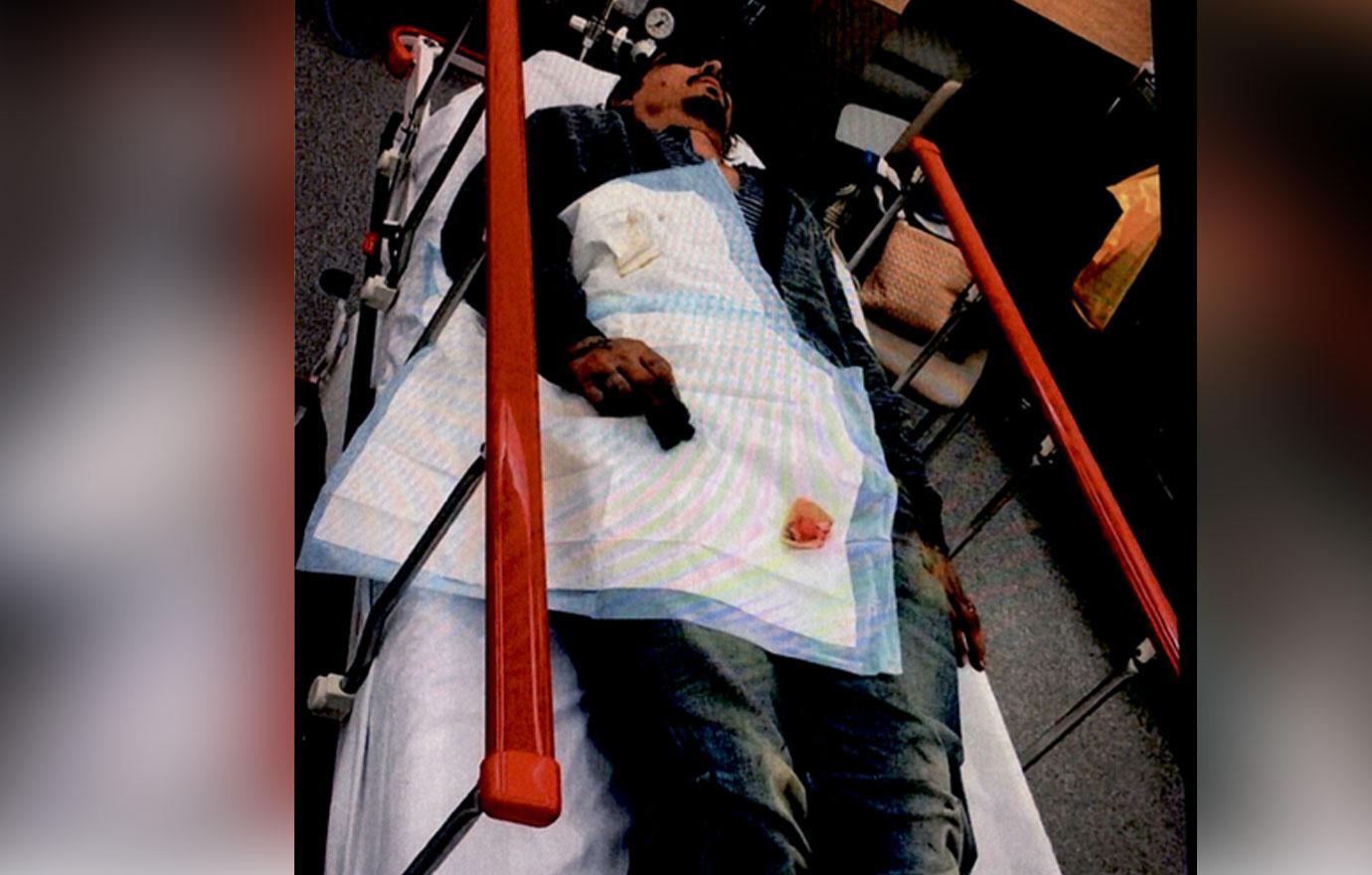 During the Edward Scissor Hands actor's testimony in court earlier this week, he also recalled the incident in Australia back in 2015 where Heard allegedly threw a vodka bottle at him, which ended up severing the top of his right middle finger.
Article continues below advertisement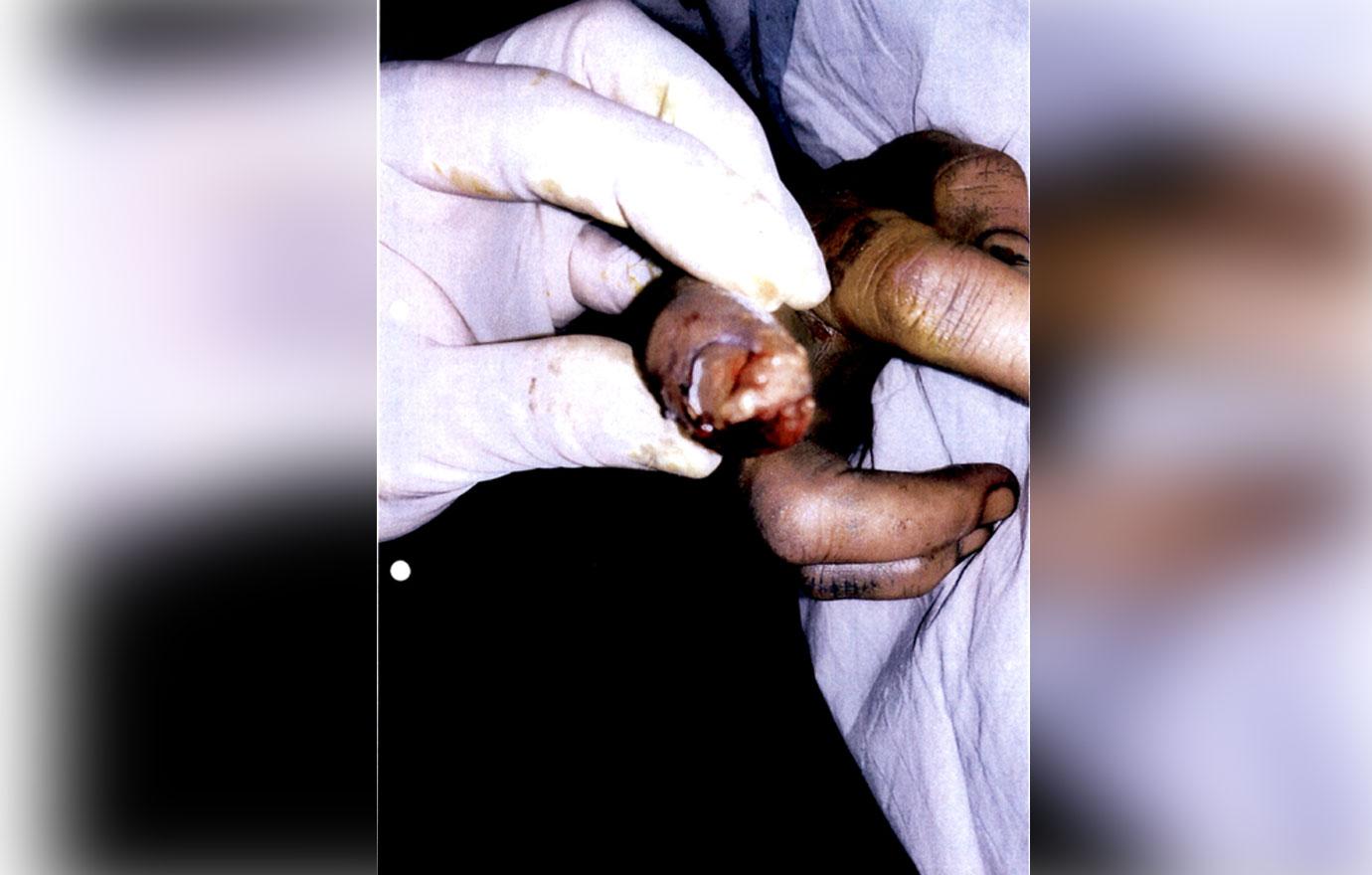 Depp claimed he felt "as if something was dripping down," his hand when he looked down to see the gruesome gash on his finger.
"I looked down and realized the tip of my finger had been severed," he stated in court, as OK! reported. "I was looking directly at my bones sticking out."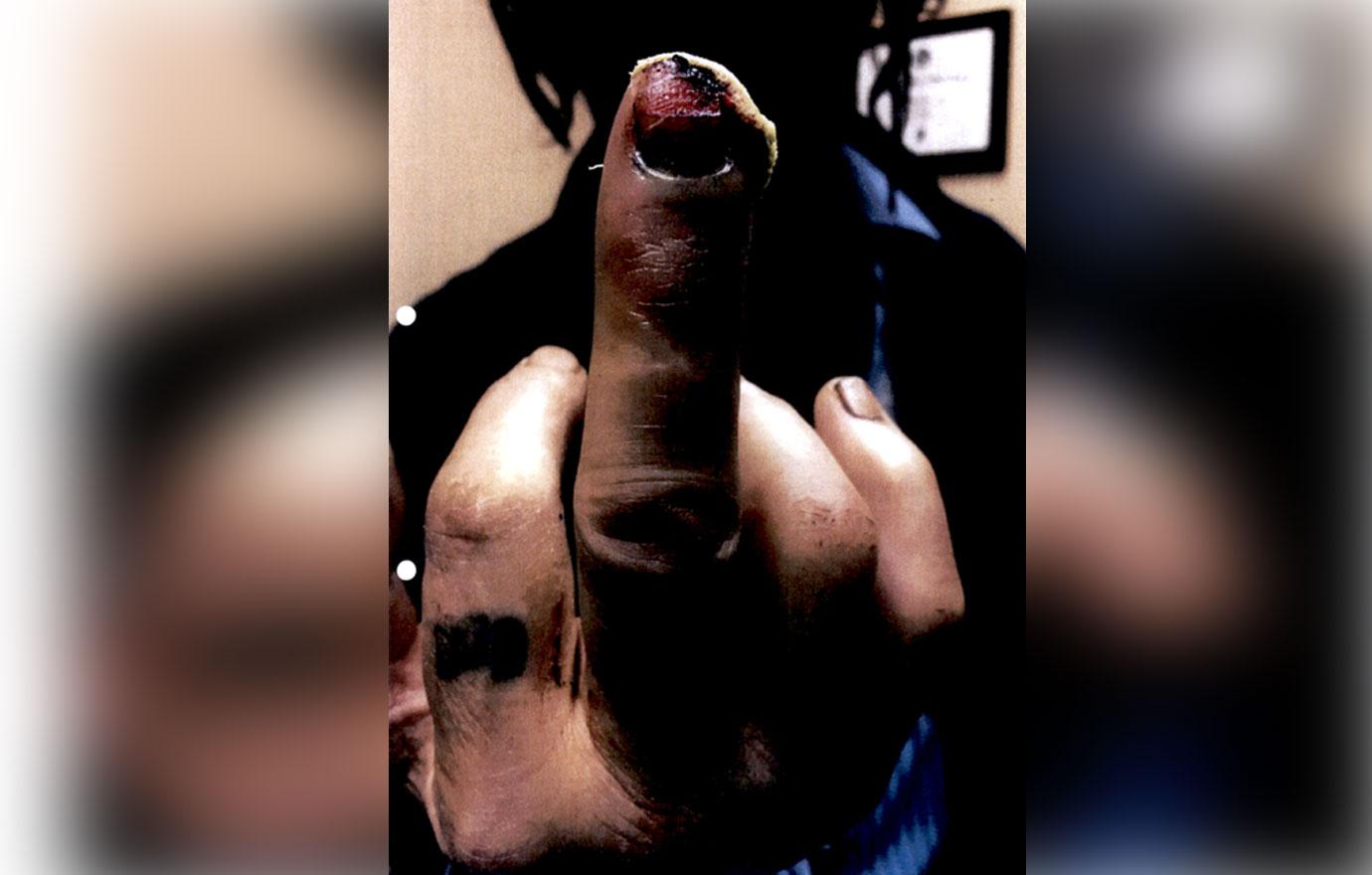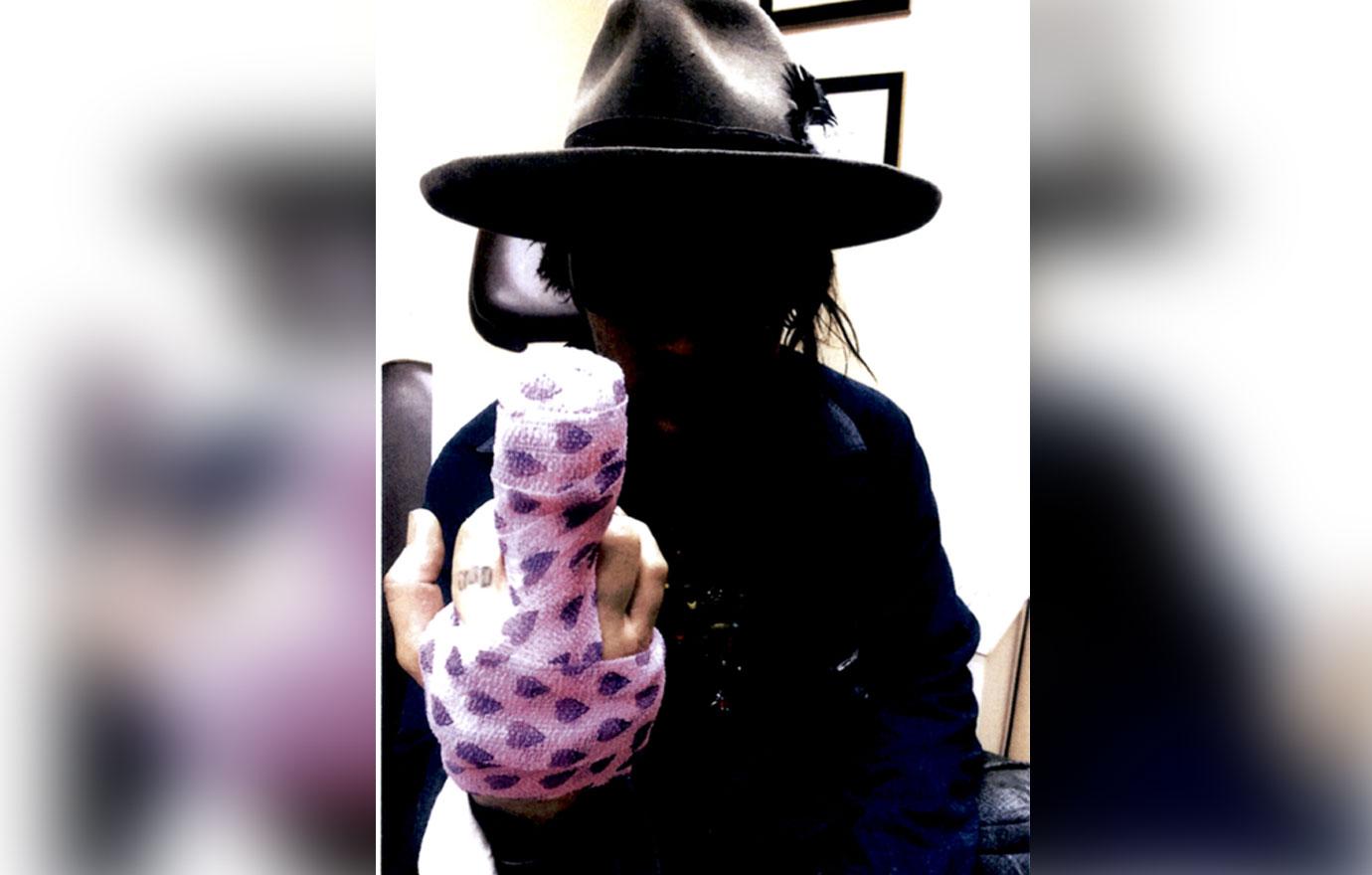 Depp ended up having to get surgery for the injury to his hand, but the severed finger isn't even the worst of it.
During his testimony, the Charlie and the Chocolate Factory star also claimed Heard refused to give him medication while he detoxed from an opioid addiction, as OK! learned. "I was in need," he remembered. "She looked at the clock, and she said, 'It's not time.' I hate to have to admit this but that was, I believe that was about the lowest point in my life."