NEWS
Back At It Again: JoJo Siwa Shades Justin Bieber For Nasty Encounter After Candace Cameron Bure Drama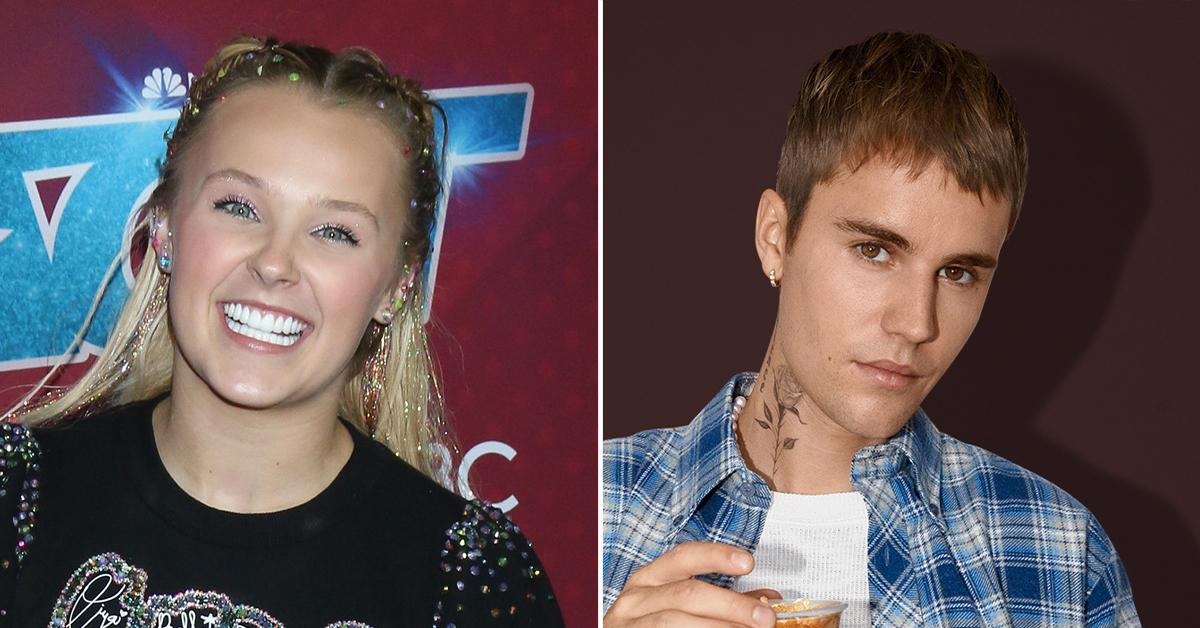 JoJo Siwa is back to calling out celebrities. After recently taking aim at Candace Cameron Bure, dubbing her the "rudest celebrity" she had ever met, Siwa has called out yet another star who apparently crossed her.
The Dance Moms alum, 19, took to TikTok over the weekend to share a screenshot of an old Instagram post of hers showing off her pimped-out JoJo themed new car, including the comments section featuring a remark Justin Bieber left that read, "Burn it."
Article continues below advertisement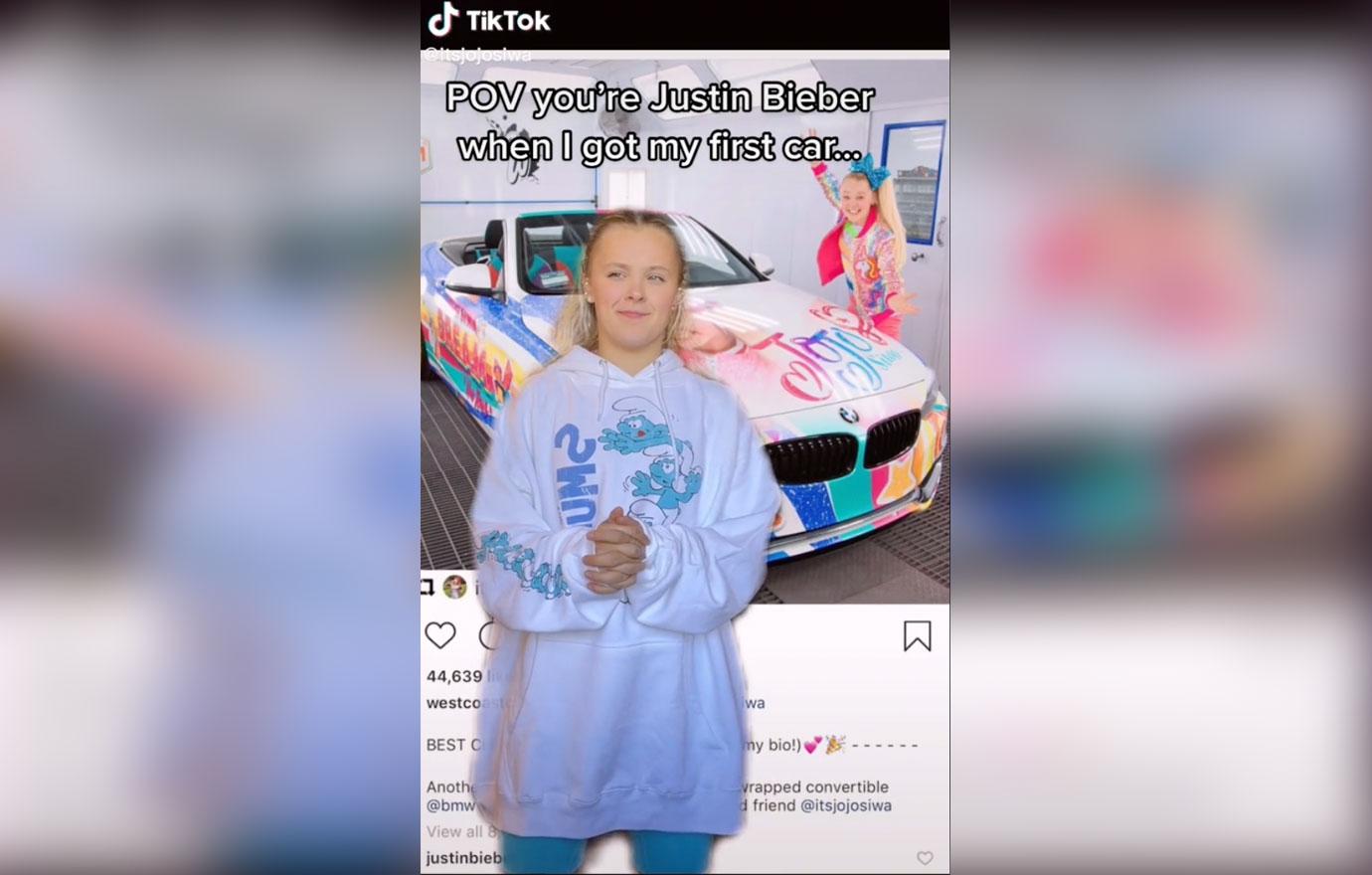 Article continues below advertisement
The resurfaced drama began back in 2018 when the blonde babe posted the photo of the new colorful car she received as a Christmas gift. Bieber commented "Burnt it" twice, per Daily Mail. The comment, at the time, caught the attention of the Dancing with the Stars alum's mom, Jessalyn Siwa, who savagely replied to the hitmaker, "Burn your own things" with a laughing-crying emoji.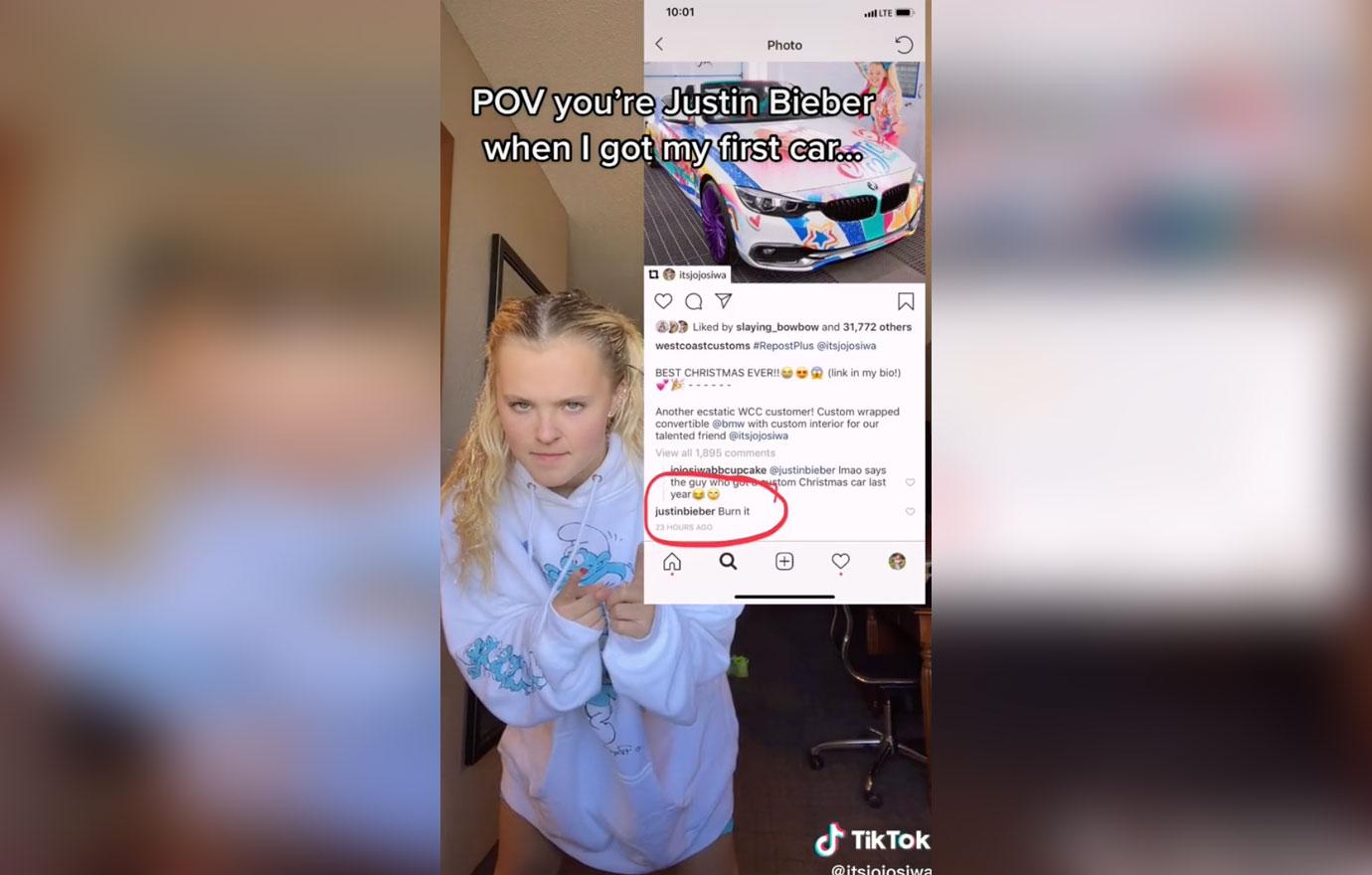 Article continues below advertisement
After seemingly causing a stir, the "Peaches" vocalist clarified on Twitter that he didn't mean any harm with his comment. "@itsjojosiwa I have nothing against you it was the car and the colors I didn't like I really hope you didn't think it was malicious or mean spirited," Bieber tweeted.
Siwa then lamented one year later that there are no hard feelings between the musicians, saying on The Kylie and Jackie O Show, "I don't think there is [a feud]. My car is amazing," with a laugh.
The teenager calling out Bieber comes on the heels of the recent drama she dragged Bure into when she did celebrity superlatives in July on TikTok. After causing a ruckus online, as Siwa didn't go into detail about why the Full House alum was rude, Bure addressed the situation.
The Fuller House star revealed in a video posted to Instagram that she got on the phone with Siwa to hash out their apparent issues and figure out what she could have possibly done to have left a sour taste in the young star's mouth.
Article continues below advertisement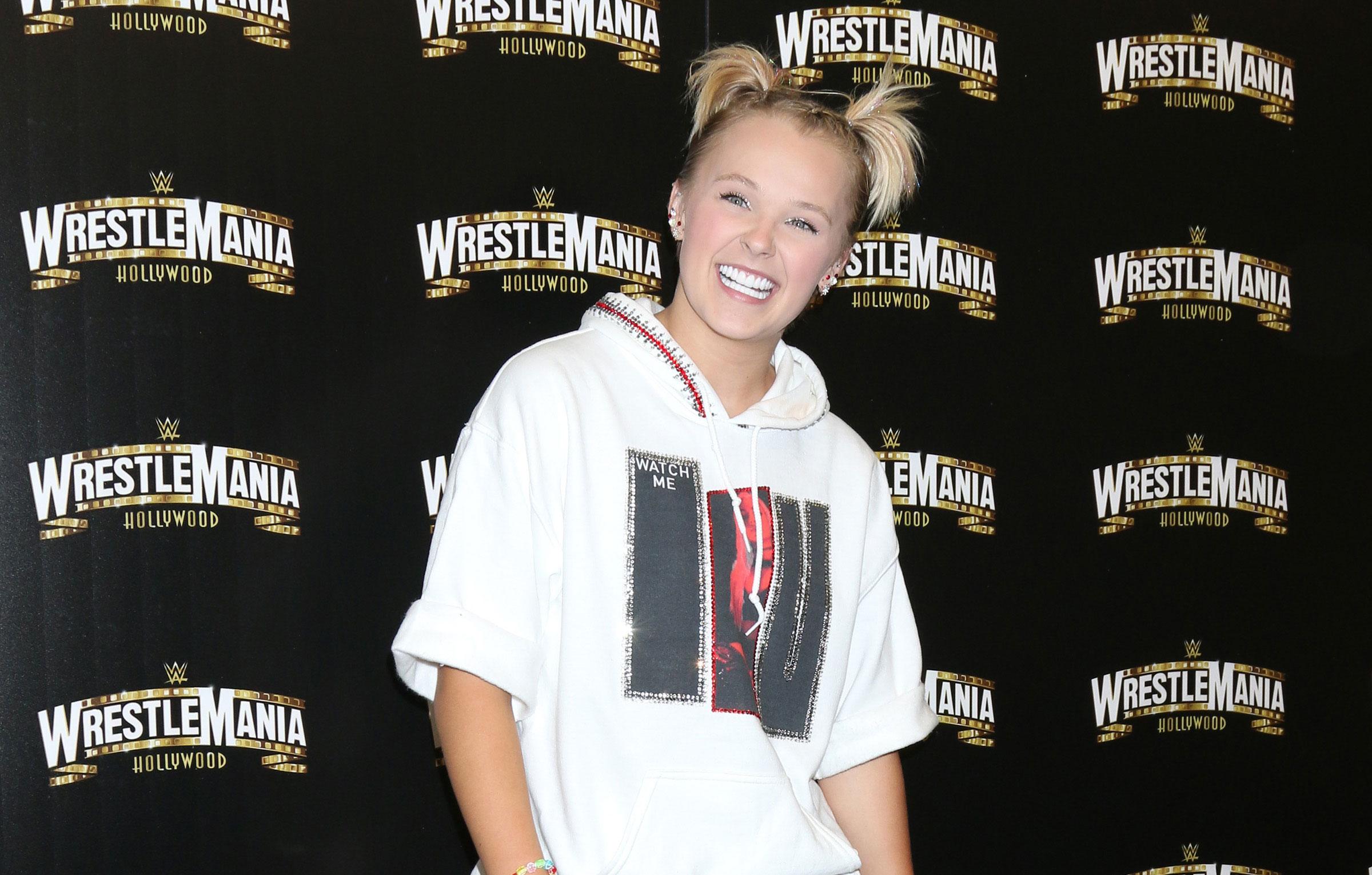 Siwa explained she was only taking part in a silly TikTok and didn't mean any harm; however, Bure lamented it was a big deal to her since it was her name being dragged in public. As for what went down between the two, Siwa explained they met back when she was 11 years old at a red carpet for the Full House premiere.
JOJO SIWA'S MOM THROWS MAJOR SHADE AT CANDACE CAMERON BURE
Siwa asked Bure for a photo, but she said "not right now" and proceeded to take snaps with other fans.
Article continues below advertisement
After emphasizing things were all good between the two in her Instagram video, Bure pointed out to her followers at the time: "No matter how many followers you have, even a 10-second trending TikTok video can do damage because our words matter and our actions matter."