ROYALS
Kate Middleton & Meghan Markle Wear Queen Elizabeth II's Jewelry To Funeral In A Loving Tribute To Her Majesty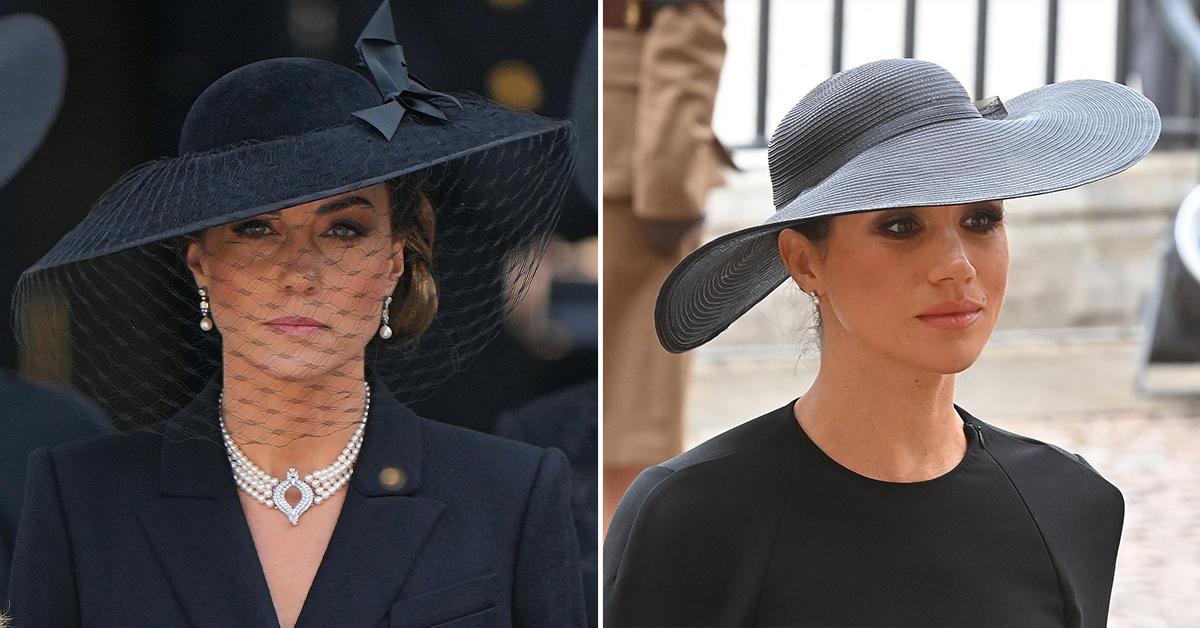 Article continues below advertisement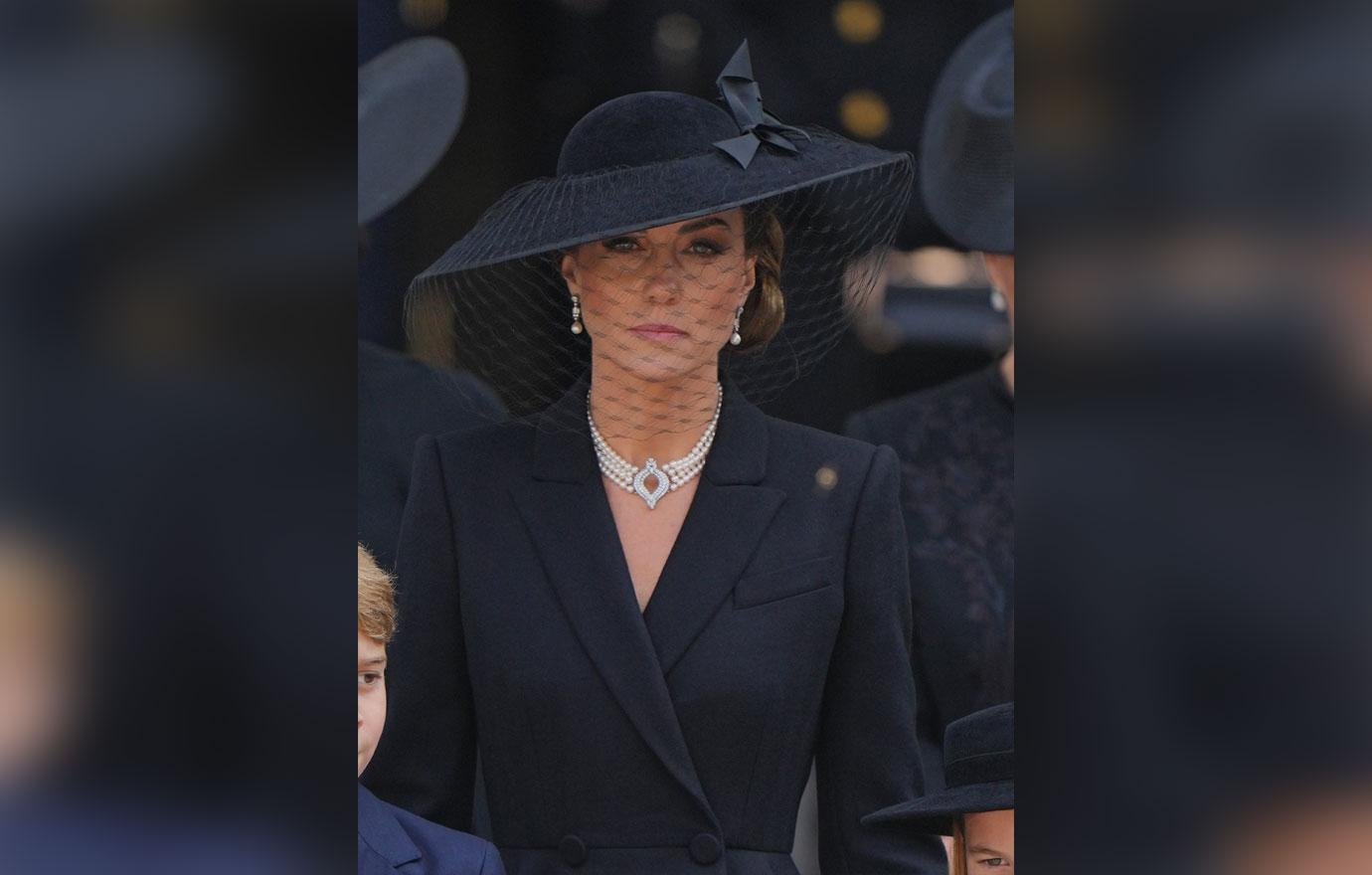 Article continues below advertisement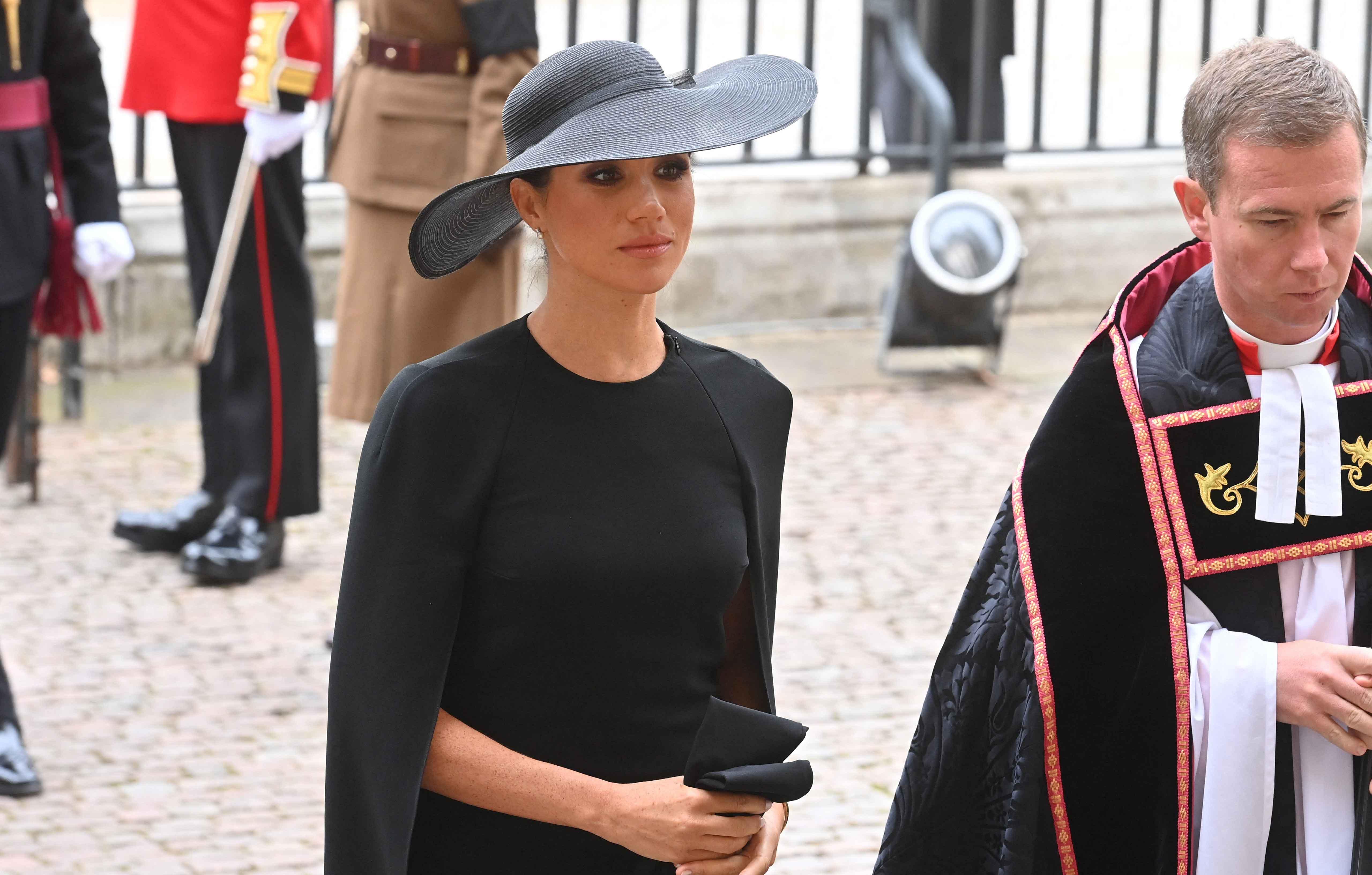 The newly named Princess of Wales debuted the historical necklace for the first time back in 2017, when she attended Queen Elizabeth and Prince Phillip's 70th anniversary celebrations.
Kate has now worn the emblematic piece of jewelry to both the Queen and the patriarch's funerals, with the latter occurring in April 2021.
Her Majesty donned the stunning necklace several times throughout her life, with the most memorable sighting being her attendance to Prime Minister Margaret Thatcher's 70th birthday party in 1995.
Article continues below advertisement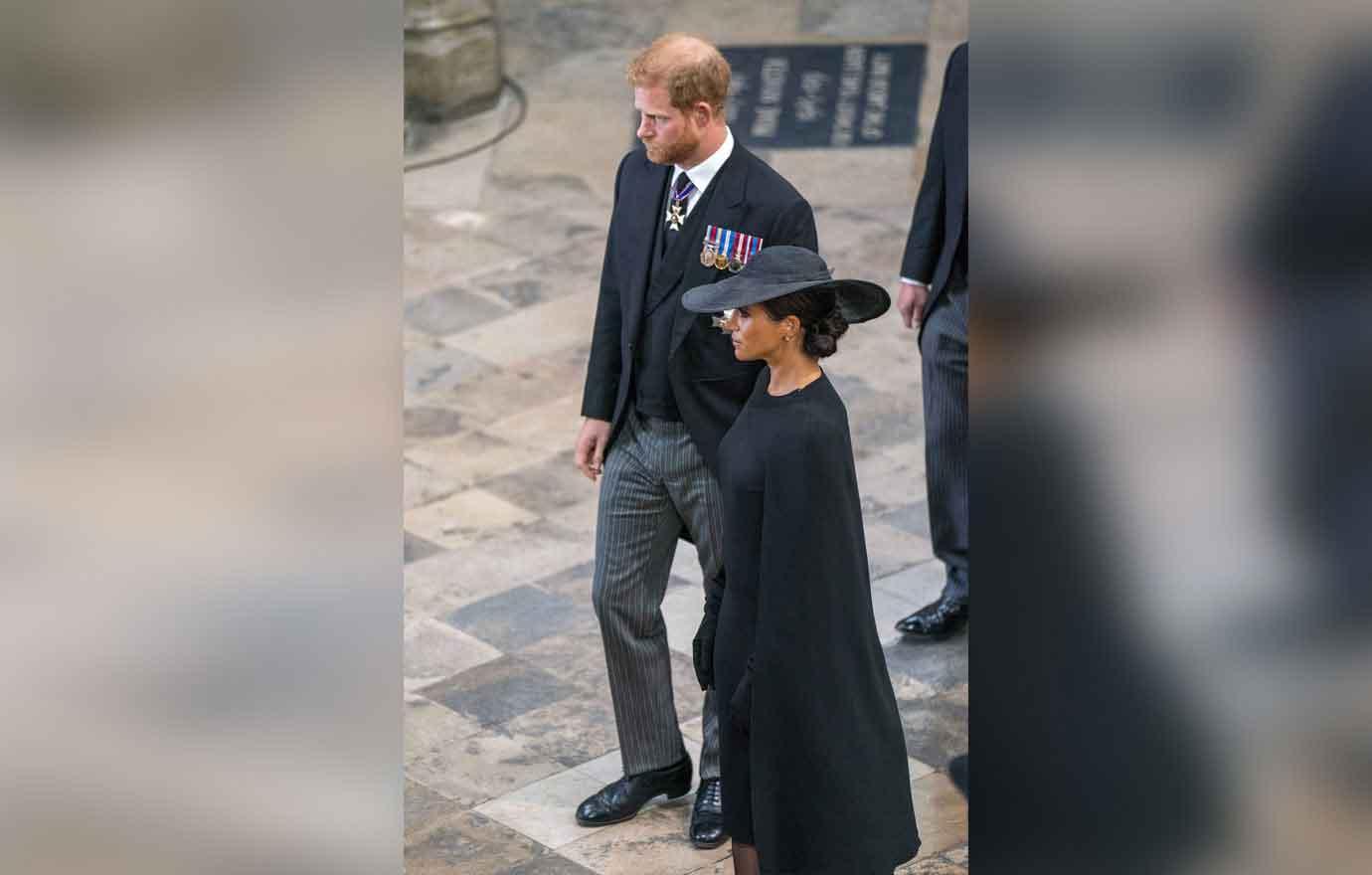 Article continues below advertisement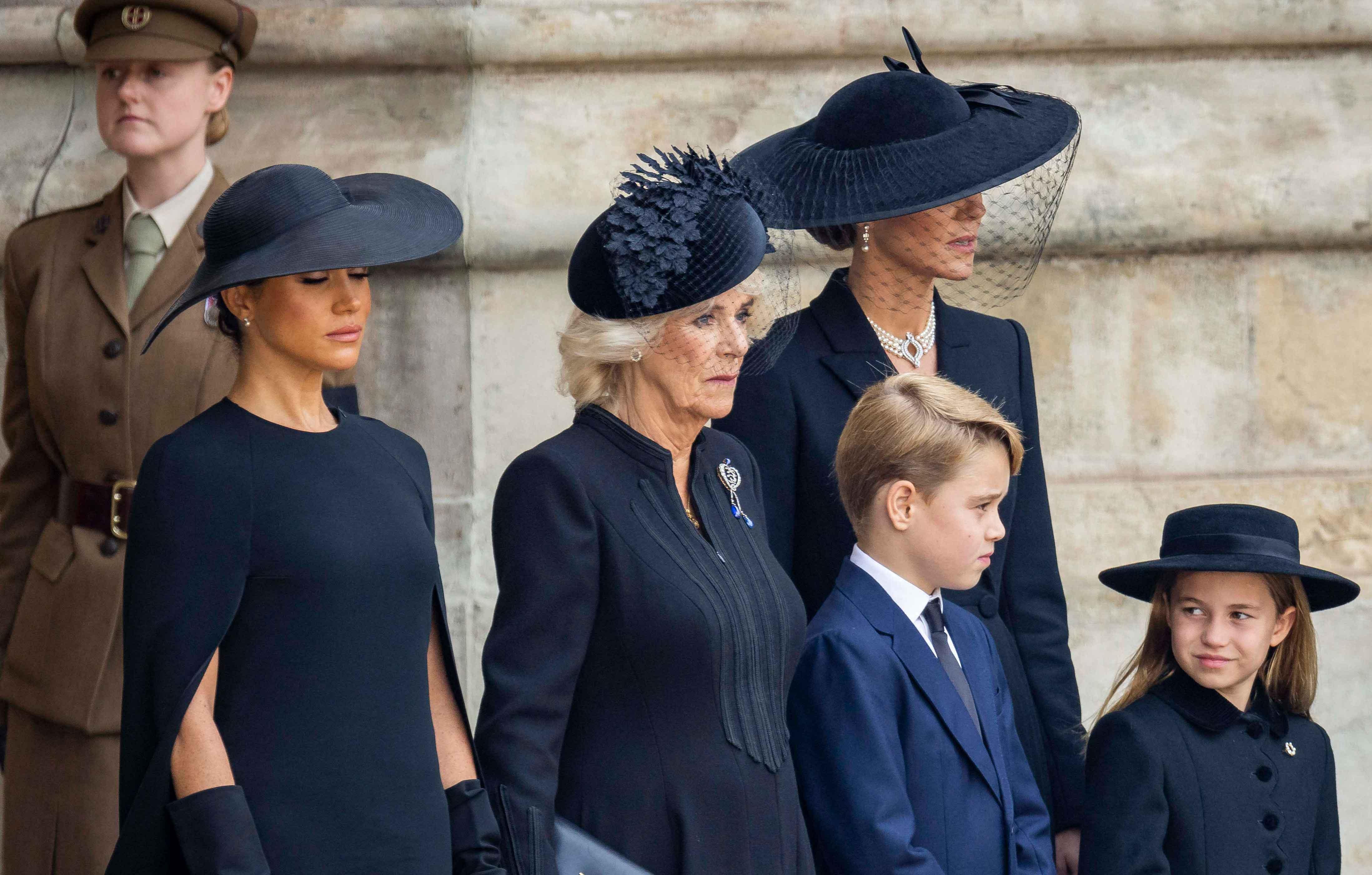 As OK! previously reported, Meghan appeared heartbroken at Queen Elizabeth's funeral, as the mother-of-two was seen wiping away a single tear with her glove-covered finger during her final goodbye to the well-respected British ruler.
E! News reported Kate and Meghan's funeral outfit tributes to the Queen.