ROYALS
Meghan Markle 'Consoling' Distressed Prince Harry In His 'Grief' At Queen Elizabeth II's Funeral: Body Language Pro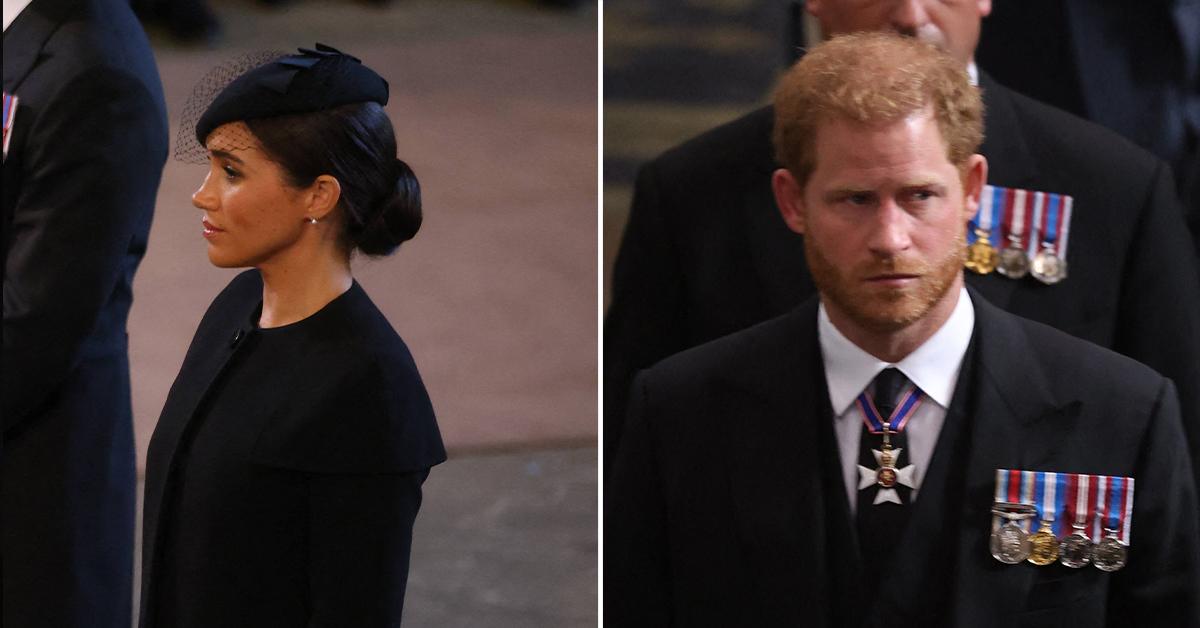 Meghan Markle made sure her husband was OK during his grandmother's emotional funeral.
On Monday, September 19, Meghan, Prince Harry, his royal family and thousands of individuals ranging from ordinary people to international leaders and celebrities paid their respects to Queen Elizabeth II during her funeral.
Article continues below advertisement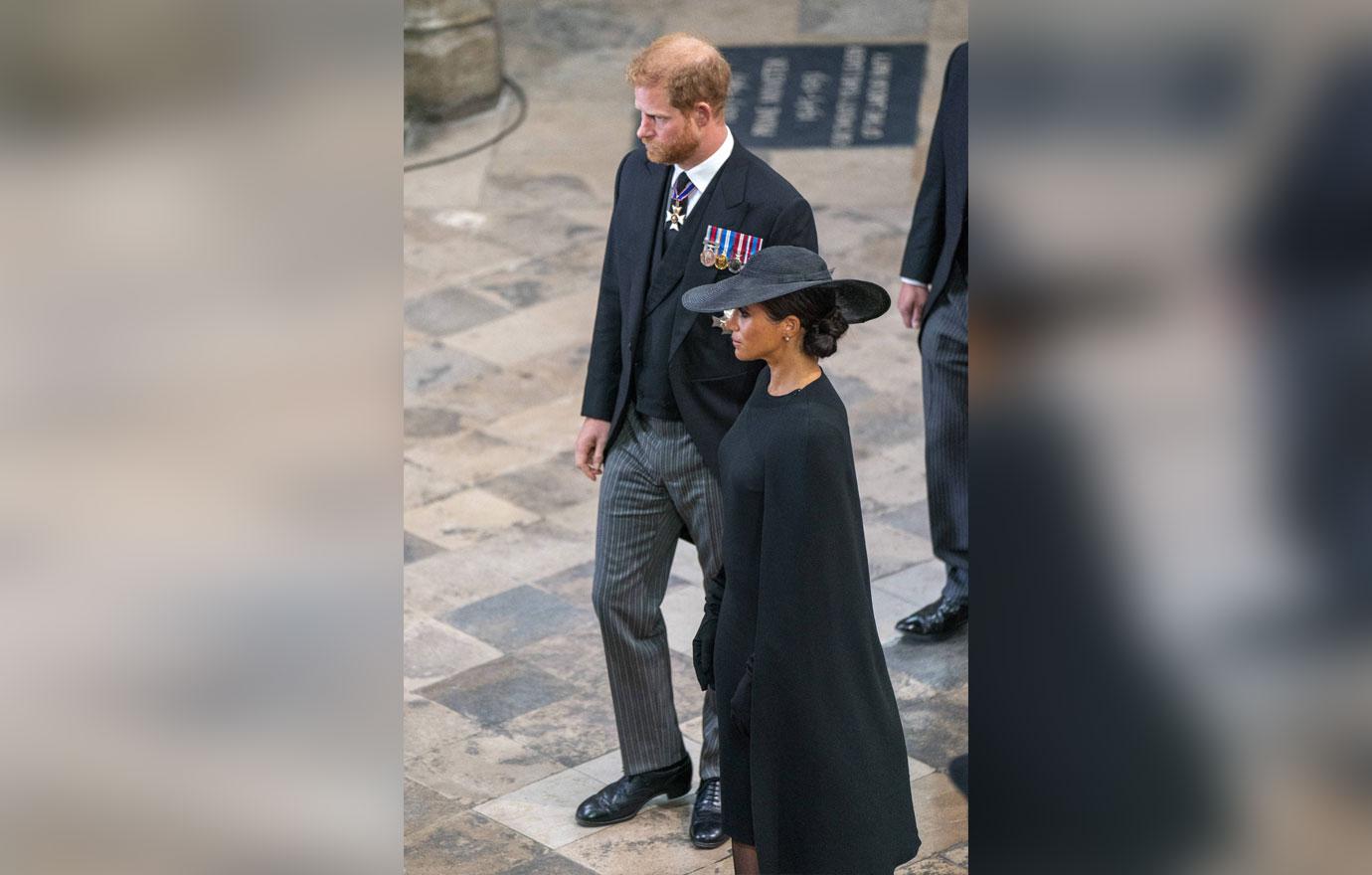 Article continues below advertisement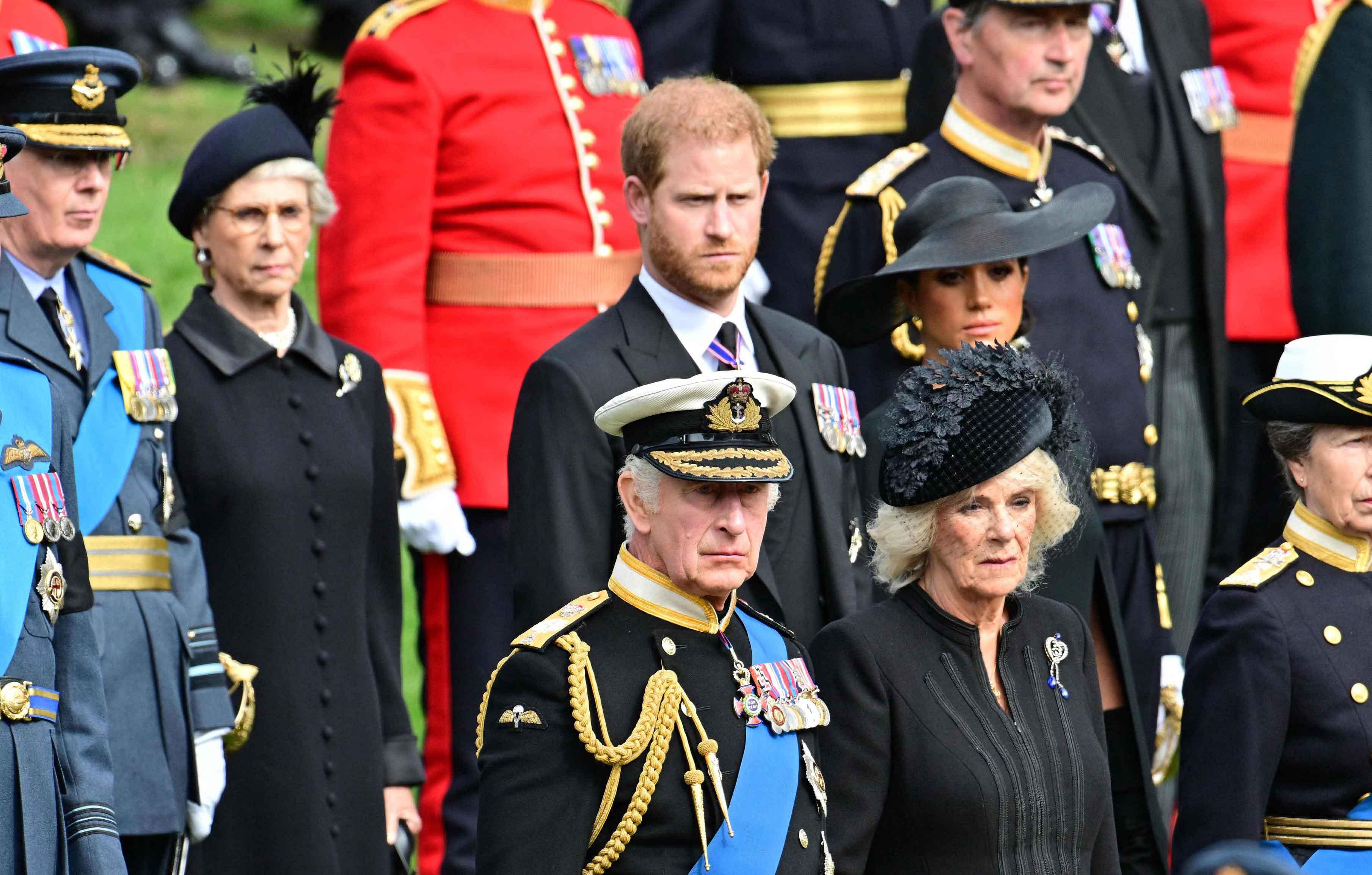 Harry and Meghan sat next to each other at the queen's funeral but behind the rest of the royal family. While the Duke and Duchess of Sussex sat in the second row, Prince William and Kate Middleton sat alongside King Charles III and Queen Consort Camilla in the front of the church.
Despite the apparent snub in putting Harry and Meghan in the second row, his father appeared to offer an olive branch to his youngest by allowing him to wear military uniform for the queen's vigil.
Article continues below advertisement
Nevertheless, it's safe to say the couple's return to the U.K. has been hard on Harry for more than one reason. Aside from mourning the loss of his grandmother, whom he was extremely close to, Harry and his wife's return over the pond marked one of the few since their 2020 Megxit, which put a strain on his relationships with his family.
QUEEN ELIZABETH II'S DEATH 'INTENSELY DIFFICULT FOR PRINCE WILLIAM & PRINCE HARRY
No matter what ups and downs the royal-turned-Hollywood couple faces, one thing has been consistent: Harry and Meghan's unwavering support for each other.
Article continues below advertisement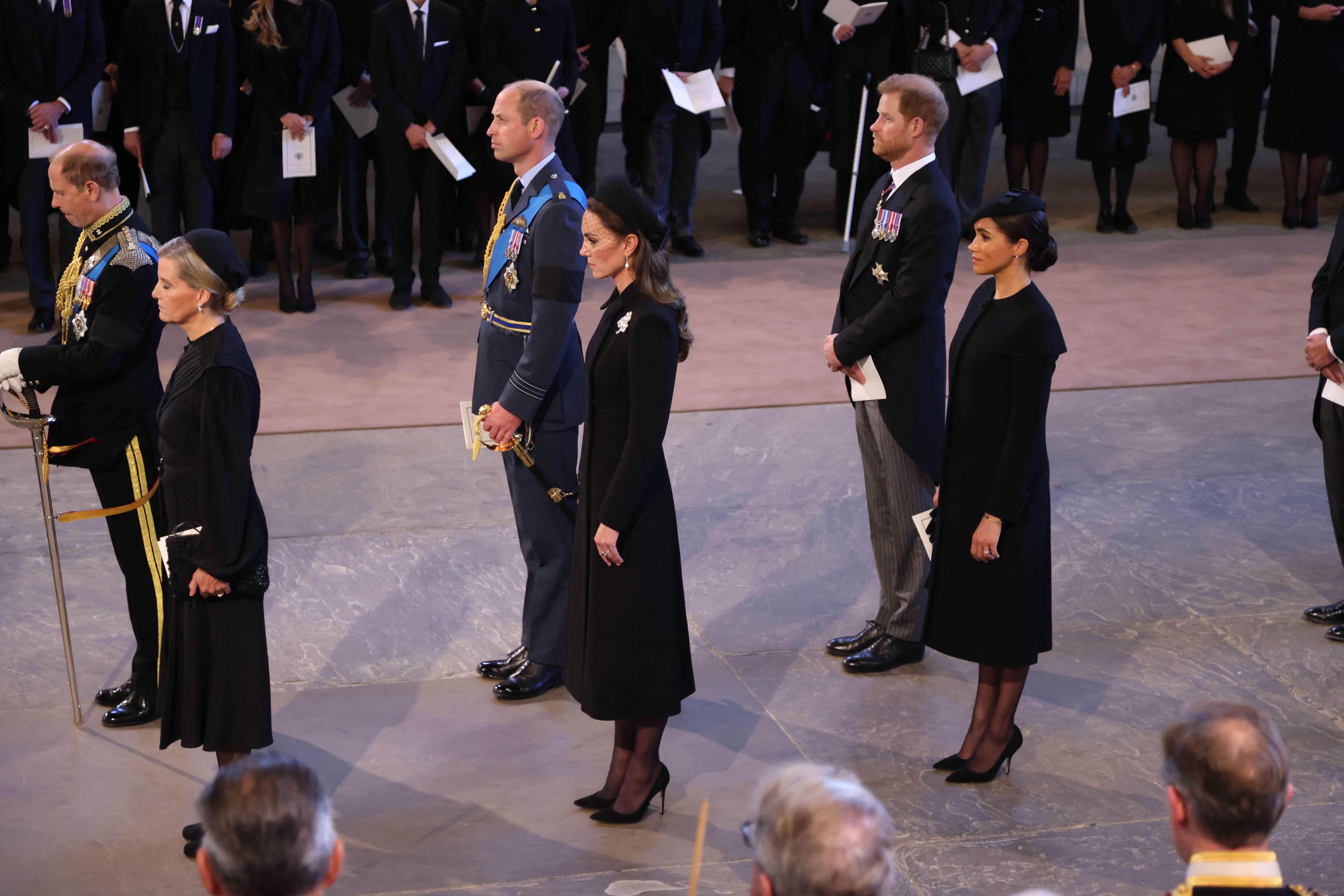 The parents to Archie, 3, and Lilibet, 1, also appeared to lean on each other during the Wednesday, September 14, procession for Her Majesty, holding hands as they walked with the working royals.
"Their hands are there to support one another emotionally during this loss," explained body language expert Inbaal Honigman. Though their PDA caused quite the stir, as many questioned whether they were breaking protocol, Inbaal explained, "Harry and Meghan are grieving relatives and are under no obligation to follow royal protocol."