COUPLES
'It Took A Lot Of Restraint': Keith Urban Barely Held Back When Angry Fan 'Whacked' Nicole Kidman At Sydney Opera House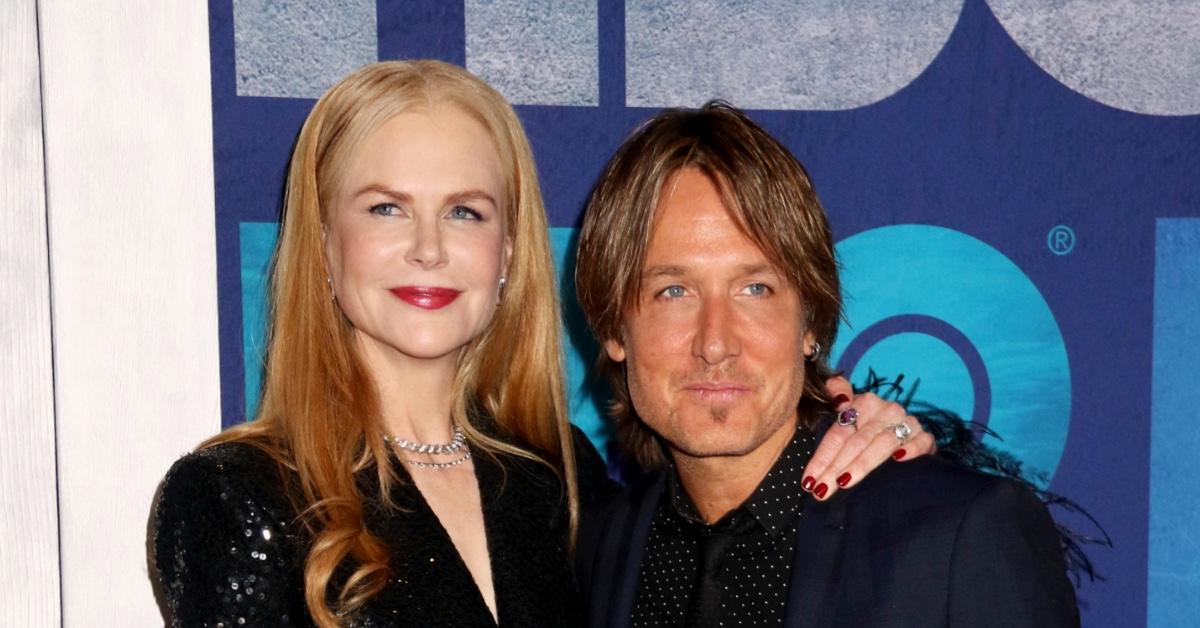 An opera performance almost turned into an MMA fight after an angry audience member "whacked" Nicole Kidman while she and Keith Urban were at the Sydney Opera House in January — and the country singer had to restrain himself from going off on the disgruntled man.
"We didn't know you're not supposed to stand in the opera," Urban, 53, began to explain during his appearance on the Friday, February 26, episode of Kyle and Jackie O Show, per the TODAY show.
Article continues below advertisement
The Hollywood couple attended a performance of The Merry Widow at the Sydney Opera House with Kidman's mom when they decided to stand up and applaud the performers at the end of the show.
CELEBRITY PREGNANCY SURROGATES: 16 CELEBS WHO TURNED TO SURROGACY
"It was a bloody great performance, it was so good, and I'm looking around, and we're cheering and cheering, everybody's cheering, and I look around, and I see a few people standing, and a few more, and I went, 'Oh, bloody hell, I'm getting up,'" the "Blue Ain't Your Color" crooner detailed. "And I stood up, and then this guy behind me just like whacked, not me, Nic. Just like really hit her with a program."
After the two broke out in a verbal spat, Urban's security team escorted him, Kidman, 53, and her mom out of the audience, as the Opera House security removed the angry man out of the Opera. The Undoing star reportedly looked so upset by the interaction that an eyewitness called the police.
Despite the spiraling dispute, Urban managed to take the whole situation in stride.
Article continues below advertisement
"Violence at the opera ensued," he quipped. "It was a bit of a pickle that I was in because, you know, you're a husband, you want to defend your wife, but I'm like, what the hell? It took a lot of restraint."
Urban added that he tried to reason with the Opera fan and explain that they were simply giving a standing ovation after a performance, which is normally acceptable. Traditionally, standing ovations were considered rude at the opera because it blocks the view of the person behind them — today, the action is considered less taboo and more acceptable.
OOH LA, LA! THESE HOLLYWOOD MOVIE SEX SCENES ARE NSFW & *NOT* PARENT APPROVED
"At the same time, I get it," Urban admitted. "I get that there's a traditional thing that says you don't do that. I respect that, but I was also going by a lot of other people who were standing."
Following the dispute, the NSW Police released a statement and explained: "Police have been told a 53-year-old man and a 67-year-old man were both attending the entertainment centre when an argument broke out," before adding that "officers spoke to both men, and no further action was taken."