NEWS
Elizabeth Chambers Reportedly 'Blindsided Left, Right, And Center,' It 'Kills Her That One Day Her Children Will See How Brazen' Armie Hammer Has Been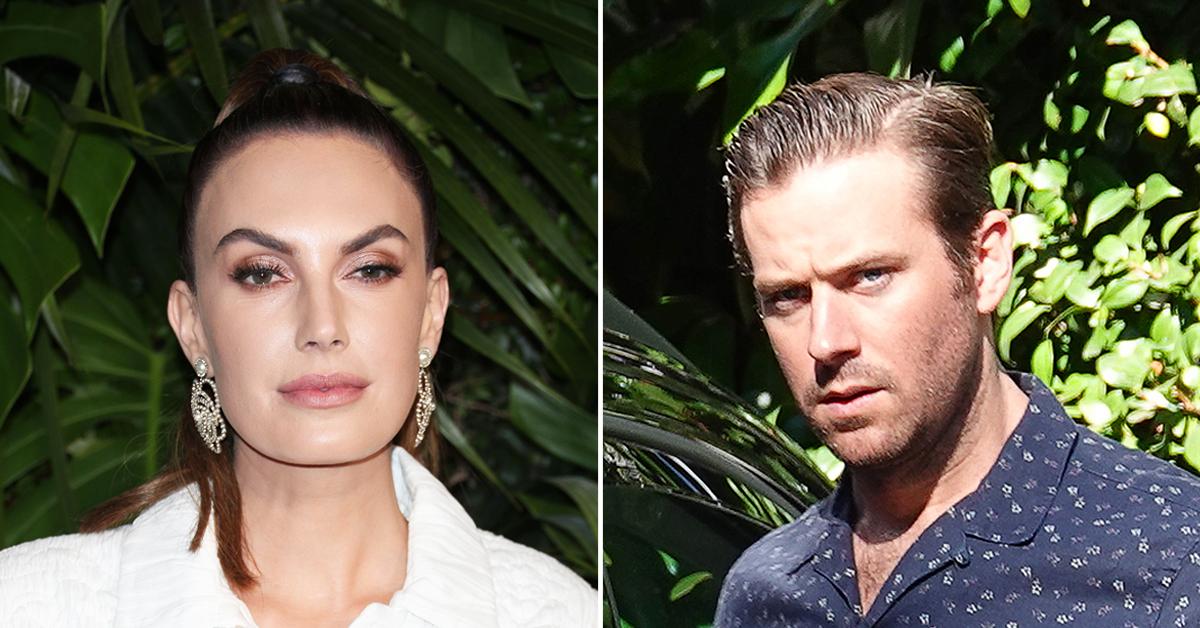 While Elizabeth Chambers has been caught up in estranged husband Armie Hammer's sex scandal, her real concern right now is what will happen when the former couple's children, Harper, 6, and Ford, 4, learn the truth about their father, according to a new exposé on the embattled actor.
As OK! previously reported, Hammer made headlines in January when Instagram account House of Effie posted alleged messages from the actor discussing his detailed sexual fantasies with an unidentified woman. The shocking messages, which instantly went viral but have not been verified, came months after Chambers and Hammer called off their 10-year marriage last July.
Article continues below advertisement
And as for how his soon-to-be ex-wife is handling their divorce and the bombshell accusations against him, Chambers has been "blindsided left, right, and center," a source close to the brunette beauty dished.
However, Chambers managed to find some humor in her unprecedented situation, as she's allegedly been joking with friends that the only thing that makes sense to her now, as she looks back on her marriage, is the Netflix film, Ted Bundy—Extremely Wicked, Shockingly Evil and Vile, starring Zac Efron, according to Vanity Fair.
Article continues below advertisement
To make matters worse, the internet is also filled with allegations against the father-of-two following his alleged messages discussing cannibalism and his dark, sexual fantasies. As OK! reported, several of Hammer's former flames have since come forward to call out Hammer and his alleged violent sexual predilections.
ARMIE HAMMER'S WIFE RESPONDS TO BACKLASH AFTER THE ACTOR SHARED VIDEO OF THEIR TODDLER SUCKING ON HIS TOES
Former flame Paige Lorenze, 22 — who had a relationship with Hammer from September to December — claimed Hammer brought up cannibalism "multiple" times. "He said he wanted to find a doctor that would remove my ribs," she claimed. According to the blonde beauty, Hammer used a knife to carve the letter "A" above her pubic area and introduced her to BDSM.
"He kind of makes it like, 'I'm going to teach you things,'" one of his other exes, Courtney Vucekovich, also admitted. "I had this gut feeling the whole time that this was not right. He's not well."
Following the spiraling controversy, Chambers broke her silence on February 1, sharing that she is "shocked, heartbroken, and devastated," via a statement to Instagram. The journalist thanked everyone for their "love and support" during this time and said she wants to "focus" on "our children, on my work and on healing during this incredibly difficult time."