EXCLUSIVE
Cheater Kris Jenner Flaunted Extramarital Lover In Front Of Husband & Children, Explosive Kardashian Diaries Reveal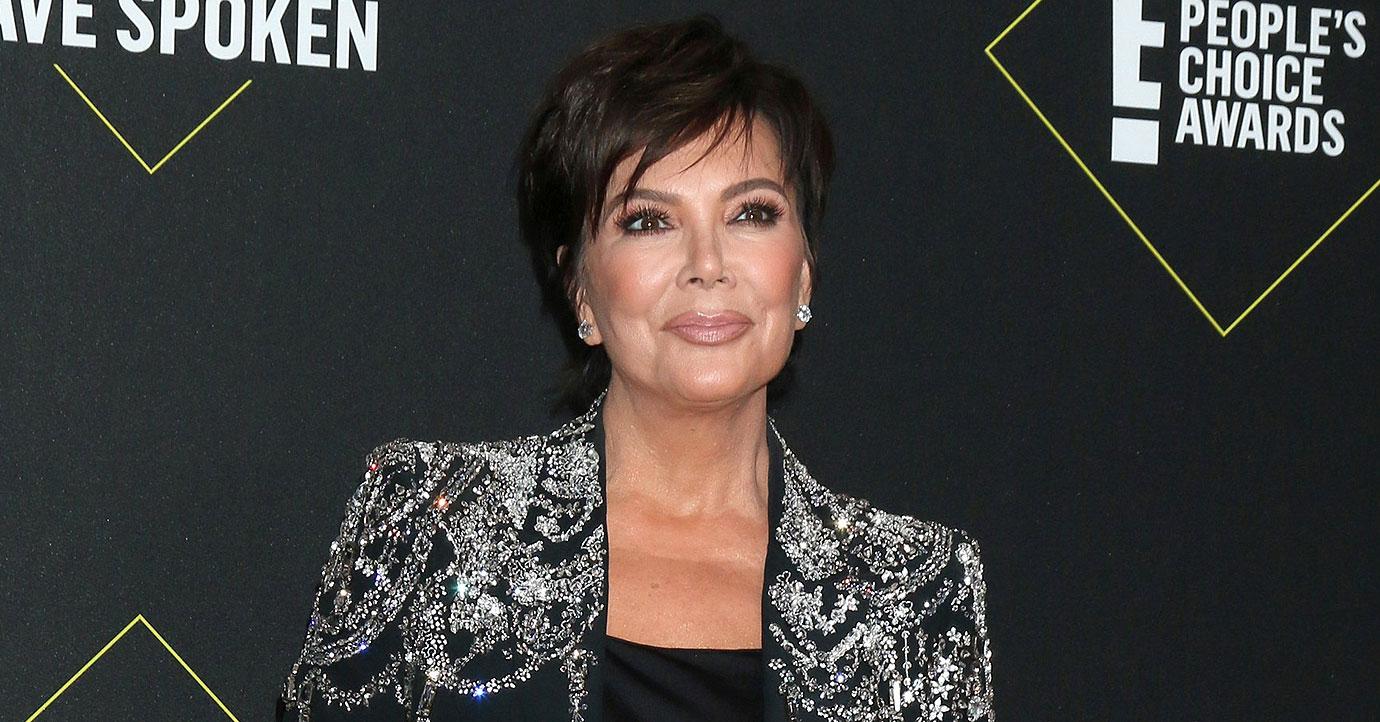 Kris Jenner is a serial cheater with an insatiable appetite for sex and drama who has slept her way to fame and fortune, according to a juicy new tell-all book.
This is the picture painted in an explosive new biography which details the Hollywood mogul's shameless bed-hopping. The book, Dirty Sexy Money: The Unauthorized Biography of Kris Jenner, uncovers the truth about Kris, the famed businesswoman who proved to be a cheating opportunist who uses men to climb the social ladder.
Article continues below advertisement
Nothing illustrates Kris' skewed moral compass more than the story of her affair with toy-boy lover Todd Waterman, whom she bedded while she was married to attorney and businessman Robert Kardashian, the father of Kourtney, Kim and Khloé.
Dirty Sexy Money: The Unauthorized Biography of Kris Jenner recounts how Kris met Todd on a girls' night out in 1989. At the time she had been married to Robert for 10 years and the couple had four children. At 23, Todd was 11 years younger than Kris. He later recalled that they consummated their affair in a friend's closet.
Article continues below advertisement
MORE ON:
celeb cheating scandal
But Robert noticed his wife's changing behavior and grew suspicious. When she brazenly introduced Todd as her tennis coach, in plain view of Robert, he was not fooled and eventually hired a private investigator to follow his wife and her lover.
Griffin and Howard write: "It was like a game of cat and mouse and Robert kept winning. He confronted her and Todd on at least three occasions."
Kris, now 65, became so brazen she even introduced Todd to Robert's friends and their children. Khloé talked openly about him.
Article continues below advertisement
Mad with jealousy, Robert kept a private diary at the time, extracts of which appear in Dirty Sexy Money. On December 15, 1989, he wrote: "Todd drove up to the back gate and parked. He went in the house and slept in my bed … Khloé and Robert were in the house. Closer to Christmas Day, she doesn't care!"
REALITY REWIND: THE 10 MOST EXPLOSIVE MOMENTS FROM 'KUWTK'
Eventually, Robert moved out and the couple divorced. But Kris soon struggled to cope without the support of her husband and grew bored of Todd.
"Instead of living happily ever after with her toyboy, Kris went looking for her next conquest," said Howard. "She found Bruce Jenner."
By late 1990, photos of Kris and Bruce started appearing in the weekly glossies. This time it was Todd's turn to get mad and after repeated angry calls Bruce finally intervened and told him to back off, and that he was Kris' new love interest.
Todd became the latest in a long list of Kris' jilted lovers but got some form of revenge in 2012 when Kris invited him to appear in an episode of Keeping Up With the Kardashians.
FROM BALI TO CALI — WE CAN HARDLY *KEEP UP* WITH KIM KARDASHIAN'S EPIC B-DAY BASHES
As Howard explained, the stunt was not appreciated by any of the family: "More than anything, the stunt showed that Kris had no scruples when it came to ratings. Inviting Todd on the show for a reunion was no doubt a sign of disrespect. Bruce's disgust seemed authentic and palpable. Todd's popping up at Kris's request also traumatized the Kardashian children, who saw his affair with their mother as the catalyst for their parents divorcing. Kourtney sought therapy soon after the show's airing."