EXCLUSIVE
Cheater Kris Jenner 'Used Sex To Further Her Lavish Lifestyle' As She Slept Her Way To Fame: Explosive Biography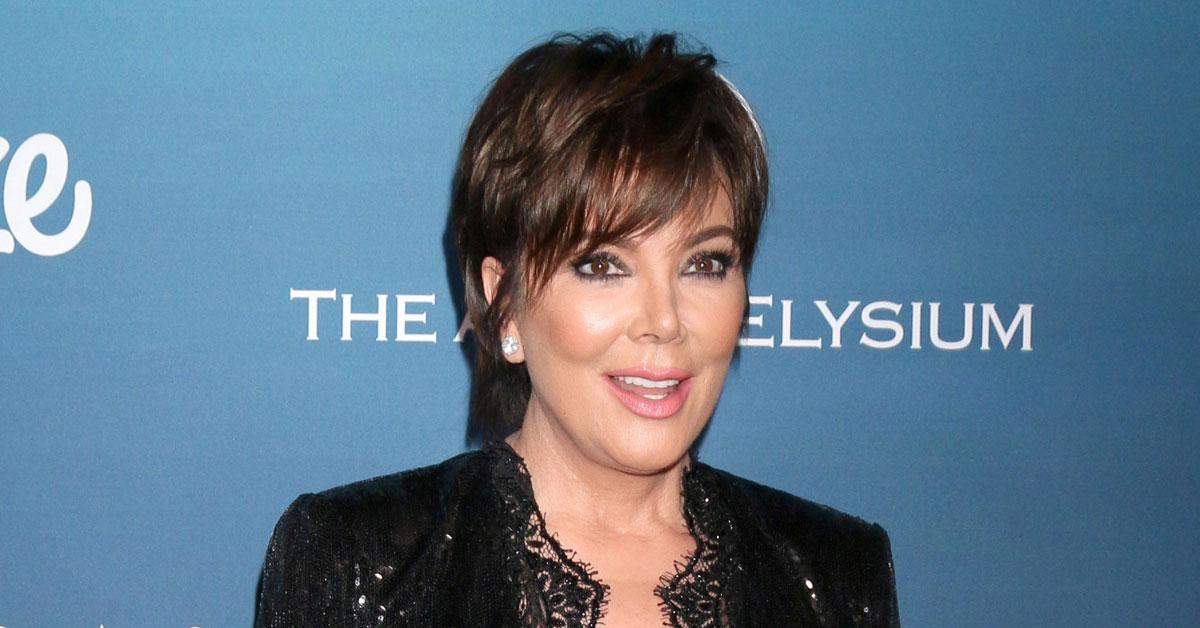 Sex mad serial cheater Kris Jenner broke the heart of her first "true love" when she cheated on him with a rich businessman in order to work her way up the social ladder, OK! has learned.
What's more, throughout her life she's allegedly reeled in sugar daddies and slept her way to the top!
Article continues below advertisement
The book, which came out nationwide Tuesday, January 5, uncovers the real story behind the rise of modern history's greatest celebrity dynasties and tells the true story of the men and relationships that Kris exploited on her way to superstardom.
OK! has exclusively obtained an advanced copy of Dirty Sexy Money: The Unauthorized Biography of Kris Jenner. It promises to deliver a "true story of ambition, wealth, betrayal and how a ruthless Beverly Hills socialite became the ultimate momager and raked in billions."
Article continues below advertisement
Celebrity biographer Cathy Griffin and investigative journalist Dylan Howard use first-person accounts, insider sources and in-depth research to provide an unflinching exposé of the naked ambition that drove Kris, now 65, to make her family the most famous in the world.
The pair trace her rise all the way back to 'Sugar Daddy Zero' — pro golfer Cesar Sanudo.
Article continues below advertisement
The couple met in 1973 at the Hawaiian Open golf tournament in Honolulu. Kris was 17 at the time and still in high school; Cesar was 29.
Despite her age, Kris knew how to use men as stepping-stones to fame and fortune. As the co-authors explain, Kris was intent on snagging herself a sugar daddy and picked Cesar as a target because of his links to famous people such as Clint Eastwood, Bob Hope, Richard Nixon, Gerald Ford and George Bush Sr.
MORE ON:
Keeping Up with the Kardashians
Article continues below advertisement
She was introduced to the sportsman, flirted with him and, in return, "Cesar literally charmed her pants off," the book details.
After she turned 18, Kris moved into Cesar's San Diego apartment and accompanied him all over the world, from his native Mexico City, where she met his mother, to London, Scotland and Japan, meeting celebs including Dean Martin and Bing Crosby.
Article continues below advertisement
"Robert started calling her twice a week on her private phone line at Cesar's condo. They embarked on an emotional affair over the telephone until Kris gave in to his persistent pursuit and went out on a date," explains the book.
But things did not go according to plan when Cesar walked in on the couple and attacked Robert, who managed to get away and refused to see Kris again until she had split from her fiancé.
At 19, Kris was torn between two sugar daddies. She continued to keep Robert on the hook and eventually left Cesar when she found out he had slept with another woman. Despite his indiscretion, sources reveal that he was heartbroken.
As soon as Kris told Robert that she was officially single, he invited her to spend the weekend with him in Los Angeles, and she wasted no time in hopping to her next conquest and the rich L.A. lifestyle she craved.