NEWS
'I Want No Part Of It': Kristin Cavallari Denies Dissing Madison LeCroy After She Worked Out To Jennifer Lopez Song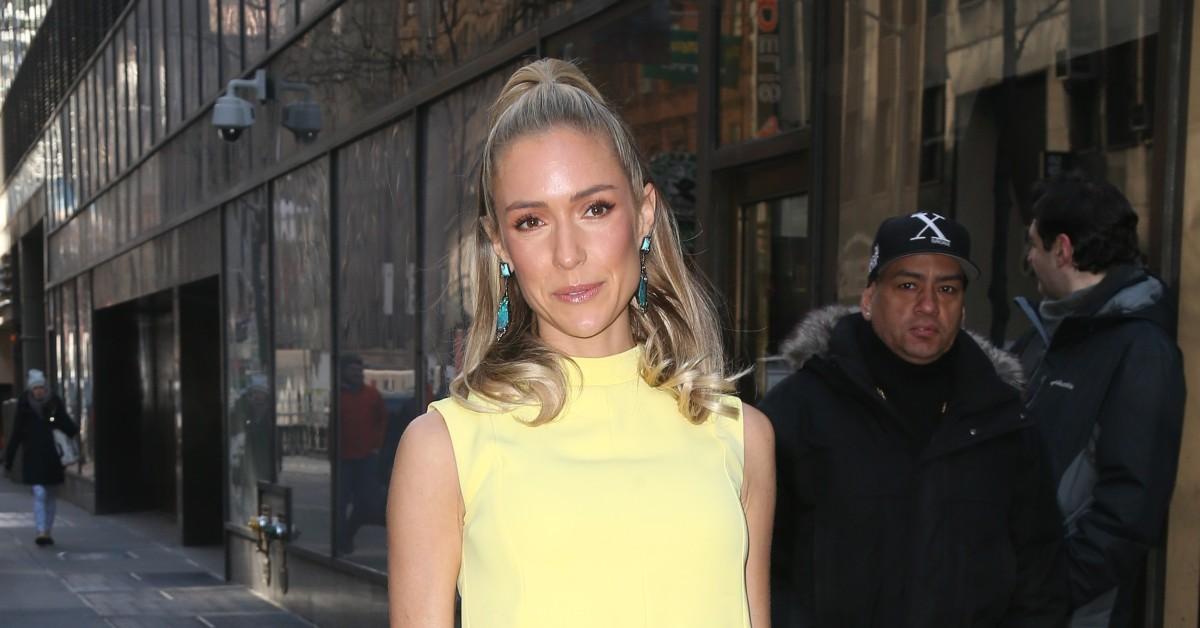 Take her out of the narrative! Kristin Cavallari set the record straight on the drama regarding Madison LeCroy and Alex Rodriguez.
"So, a friend posts a year old video of us working out and now I'm being accused of throwing SHADE?" the 34-year-old posted on her Instagram Story on Thursday, February 4. "Can everyone stop trying to drag me into this drama mess please? It has nothing to do with me and I want NO part of it."
Article continues below advertisement
One day earlier, the Laguna Beach alum and her bestie Justin Anderson, 40, posted a video of themselves working out to Jennifer Lopez's hit tune "Let's Get Loud."
"A little thursday motivation for you lovies 💪🏽💥 life is all about the hard work and the HUSTLE! don't rely on luck to bring you what you want out of life. ✊🏽😉 xoxoJA," the hairstylist captioned the clip.
Naturally, fans noticed that Anderson must have been playing the bop for a reason. "I see what you did there," while another added, "JLO music. We see you, JA."
Instagram account @bravoandcocktails wrote, "Yasss." Anderson replied, "@bravoandcocktails I meannnn someone had to call that hustler out. Good lord."
Article continues below advertisement
LeCroy, 30, recently released flirty texts apparently from Cavallari's ex-husband, Jay Cutler, in which it seemed the football player was attempting to hang out with the Southern Charm star.
However, things took a turn when the two got into a fight and decided to end their supposed fling.
Article continues below advertisement
"I am disgusted by this whole situation. You reached out to me... Your intentions may have not been pure but that may be you projecting. I've never said anything about Kristin nor would I. I came into this honestly with good intentions. I want no part of being involved in a payback or drama. But you initiated and pursued. If you weren't interested in something real you shouldn't have..." the alleged text message to Cutler read.
Then, Cavallari and Cutler — who are no longer together but appear to be on good terms — both shared the same photo of themselves on Instagram, writing, "The world is full of users. 10 years. Can't break that."
LeCroy released the text messages after Cavallari spent time with her ex Austen Kroll last year — where the drama seemed to begin. However, Cavallari insisted she and Kroll were just pals.
Article continues below advertisement
Now, the Bravo star is making headlines once again for allegedly meeting up with Rodriguez, who is engaged to Lopez.
On February 3, Danni Baird, who stars on Southern Charm, claimed LeCroy and the former baseball pro had been talking.
"Months before [the show's reunion special], I had heard … [LeCroy] had told me they were FaceTiming or something," Baird said on the "Reality Life With Kate Casey" podcast. "I never asked more about it, or anything like that. I just didn't tie in that he was a Major League Baseball player."
But LeCroy told Page Six that Rodriguez "never physically cheated on his fiancée with me."
Article continues below advertisement
"He contacted me, and yes, we DMed, but other than that there was nothing … I've never seen him [or] touched him," she said, adding that they "talked randomly" but it was never "consistent."
"I have tried to be as quiet as possible. I don't want anything bad for his family, or for mine. We are definitely innocent in this," she said.
Meanwhile, a source close to Rodriguez told Us Weekly the baseball player has "never met" LeCroy.