NEWS
'I'm Standing Up For My Friend': Justin Anderson Defends Kristin Cavallari After Madison LeCroy Released Her Alleged Texts With Jay Cutler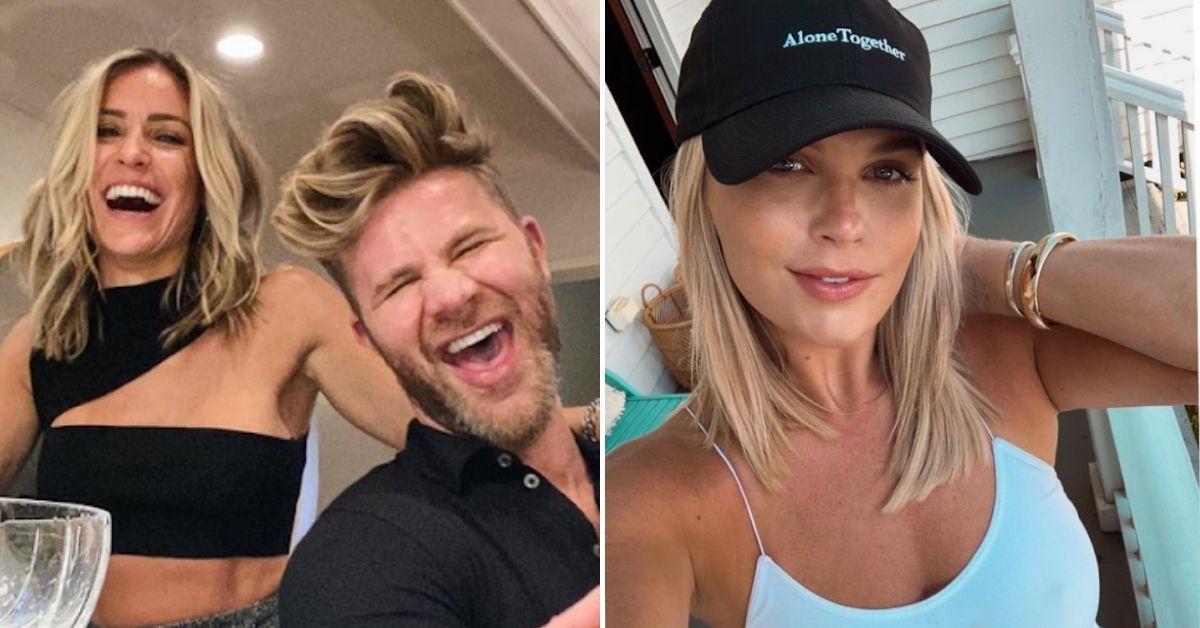 Article continues below advertisement
"The only time that I said anything and called someone a liar and said they were a snake was when they went live and talked about kids," Anderson said on Instagram. "That's not right. I'm standing up for my friend."
"Also, an adult posting private messages from another adult? That's f**king low," he added. "That says a lot right there."
Cutler and Cavallari put on a united front last week when they both posted the same picture on Instagram with the caption, "The world is full of users. 10 years. Can't break that."
Fans initially thought that the snap was a sign that the exes and co-parents were getting back together, but it seemed to be a dig at LeCroy, who dropped "receipts" about her fling with Cutler earlier this week — just a few months after Cavallari partied with LeCroy's ex Austen Kroll.
Article continues below advertisement
LeCroy posted screenshots of messages that were allegedly between her and Cutler, where he seemingly booked a flight to see LeCroy without telling her.
In another screenshot, Cutler was not happy when LeCroy allegedly brought his name up.
"Jay I've done nothing but respect you and your privacy. I respect you and I respect your family and I would never say anything to jeopardize you and your family," LeCroy replied.
Article continues below advertisement
"Didn't seem like that was the case," Cutler said. "Maybe it was accidental. I don't know. No one wants this mess. I appreciate you saying that. I think we can all respect each other and move forward. At the very least. "
MORE ON:
Kristin Cavallari
"I am disgusted by this whole situation. You reached out to me ... Your intentions may have not been pure but that may be you projecting. I've never said anything about Kristin nor would I. I came into this honestly with good intentions. I want no part of being involved in a payback or drama. But you initiated and pursued. If you weren't interested in something real you shouldn't have..." LeCroy said, covering a word with the caption.
"Get called a liar..." she concluded.
Article continues below advertisement
Adding fuel to the fire, a resurfaced clip of LeCroy seemingly mocking Cavallari has now come to light.
"Don't worry, my kid is at his dad's," LeCroy said in the Instagram Live, as she danced to "We Are Never Getting Back Together" by Taylor Swift. "I think when that video was made, hers weren't."
The clip seemed to be a nod to when Cavallari was recorded dancing to Swift's "Mean" with Kroll, Craig Conover and Anderson in December 2020.
Article continues below advertisement
Cavallari and Kroll have been adamant that they're just friends, but earlier this month a source told Us Weekly that they had a "flirty" romance and were "having fun getting to know each other."
"I didn't realize I wasn't allowed to have FRIENDS that are guys," Cavallari said at the time.
Meanwhile, LeCroy was "too busy" having her "own adventure" to pay attention to her ex. When asked if Cutler was part of that "adventure" on Watch What Happens Live, she said, "I'm not kissing and telling, so..."