NEWS
Kyle Rittenhouse 'Terminated' Controversial Civil Lawyer John Pierce Days Before His Defense Attorney Revealed Teen Is In A 'Safe House'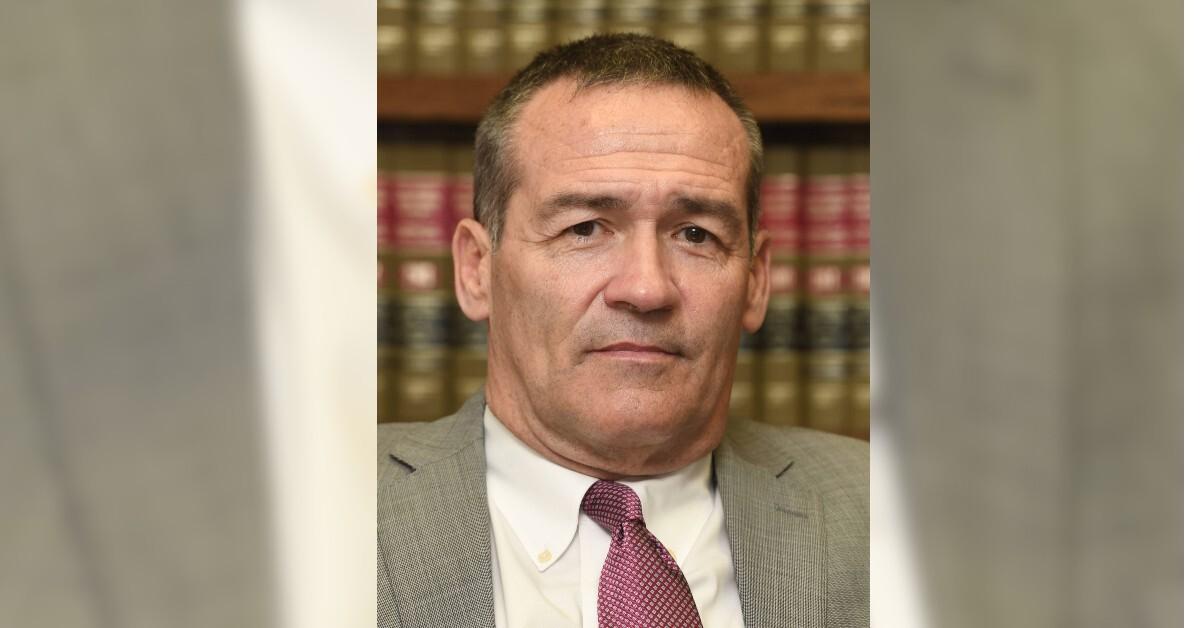 It's been quite a week for Kyle Rittenhouse, who was not at his home in Illinois, as his defense attorney revealed he was in a "safe house." Now, it has come to light that John Pierce — the controversial lawyer who previously promoted Rittenhouse's case in the media — has been let go.
"Following the recommendation of attorney's and accountants everywhere, we've been offline for a few weeks to setup an independent irrevocable trust strictly for the benefit of Kyle. John Pierce opposed that idea. It is clear that by doing so, we made the right decision," the Twitter handle for @FreeKyleUSA tweeted on Thursday, February 4.
Article continues below advertisement
The statement continued, "John Pierce was terminated by Kyle on Monday morning. His association with FreeKyleUSA was also terminated. When we begin raising funds again, John Pierce has no involvement and is not connected in any way to the funds being raised. John does not speak for Kyle anymore."
For his part, Pierce tweeted his own statement that same day. "John Pierce freed Kyle. John Pierce fought with every fiber of his being for Kyle. John Pierce wants nothing but for Kyle to be acquitted and live a healthy, happy life," he wrote. "John Pierce is ferociously loyal to all of his clients, including all former clients. Mission accomplished."
Article continues below advertisement
Rittenhouse, 18, was charged with fatally shooting two protestors during demonstrations in Wisconsin in August 2020 after the police shot Jacob Blake, but Pierce declared that the teen was innocent and said he acted in self-defense.
Pierce joined Rittenhouse's defense within days of the August 25 shooting. Afterward, Pierce and Lin Wood, a second attorney, spoke for Rittenhouse and even raised money from supporters.
Article continues below advertisement
After Rittenhouse posted his $2 million bond, which was raised by donors, Wood was no longer part of his case. From then on, Pierce reportedly promoted a new website, freekyleusa.com, to raise funds for Rittenhouse and apparently even tried to sell branded merchandise. According to reports, he said another $2.5 million was needed to defend the case and cover Rittenhouse's family living expenses.
The site has since been offline, and Pierce focused on the Capitol riots, suggesting that he would represent people who were charged in the attack.
Now, California-based attorney Robert Barnes is stepping in as Rittenhouse's lawyer.
"Happy to join the #KyleRittenhouse team. Kid's innocent, and everybody knows it," Barnes tweeted on Thursday.
Earlier this week, OK! reported that prosecutors said Rittenhouse violated the conditions of his release when he was not home in Antioch, Ill. Instead, another man was renting the home and said Rittenhouse did not live there.
Article continues below advertisement
A motion was filed on Wednesday, February 3, to increase Rittenhouse's bail by $200,000 and that an arrest warrant be issued. They also asked that Rittenhouse update his address immediately since he failed to notify the court of his new address within 48 hours.
Rittenhouse's defense attorney Mark Richards objected to the bond increase, WISM reported. He revealed that Rittenhouse and his family went to a "safe house" after they received death threats following the incident over the summer.