NEWS
Madonna Declares 'Most Women Get Demolished' As Fans Beg Her To 'Stop This Ridiculous Act': 'You Need Serious Help'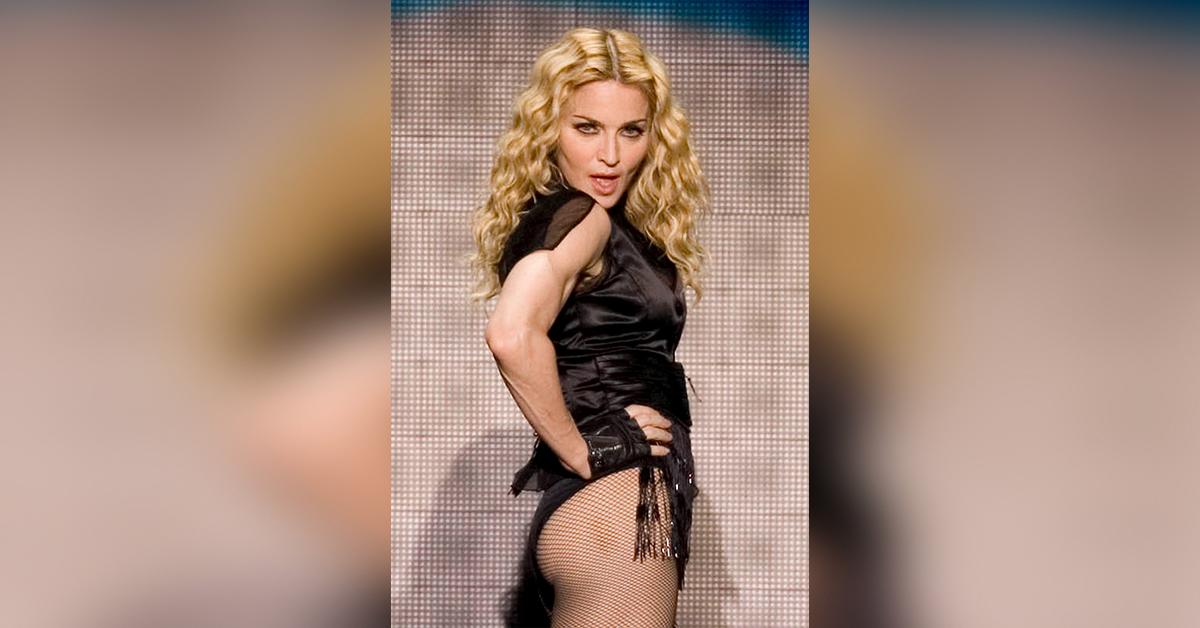 Madonna just wants to not have to continuously clap back at critics.
On Sunday, February 12, the Queen of Pop took to her Instagram Story to speak her mind while posing for photos inside a boxing studio.
Article continues below advertisement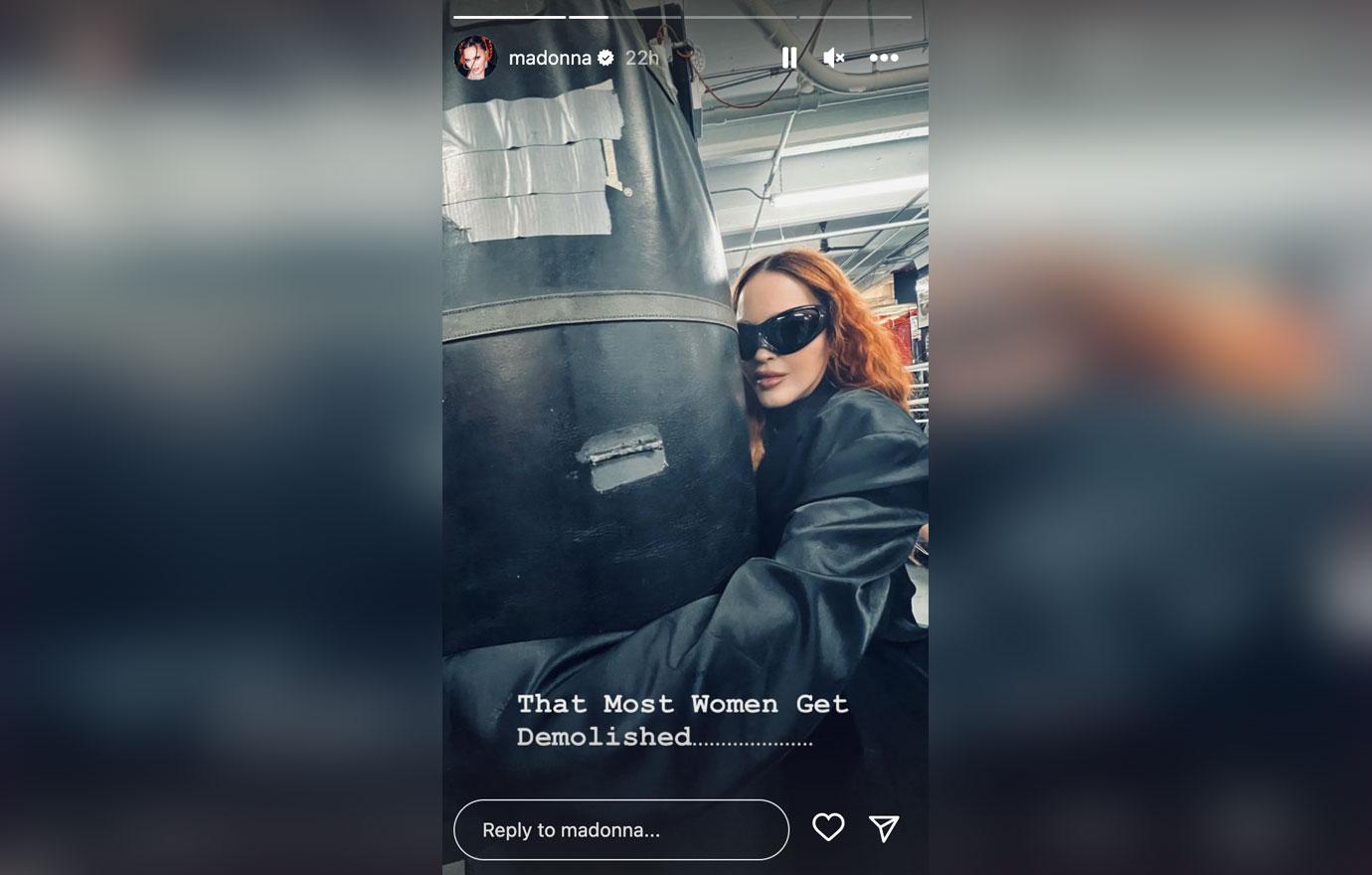 "Hard to ignore the reality... that most women get demolished," the "Material Girl" singer declared while sporting the very same floor-length silk coat she wore to the 65th Annual Grammys after-party on Sunday, February 5, after being slammed for her "unrecognizable" appearance.
"In a male driven culture, there are always exceptions," Madonna added, as she posed beside boxing coach and former football player Josh Popper and grabbed onto his muscular figure.
Article continues below advertisement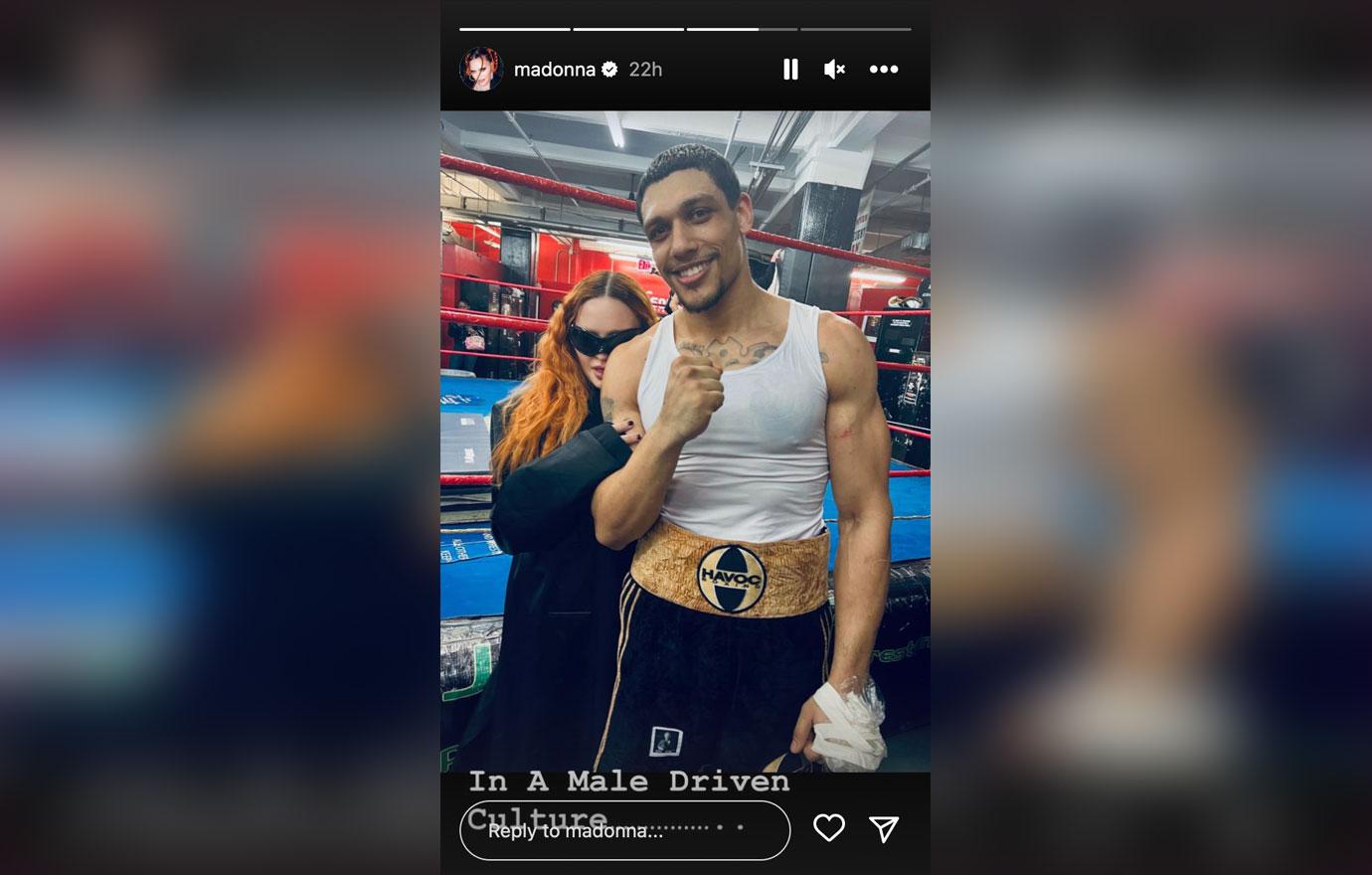 The shady Instagram Stories come just one day after fans begged Madonna to "stop this ridiculous act," as she bizarrely danced around inside of her bathroom in the very same outfit.
"With all respect. I think we should to accept each stage of life, live the present with appreciation and dignity. Give way to the younger people, the new generation and be a master to them. I really don't understand what she wants to express with this outfit and this dance 🤔," one of the "Like a Virgin" vocalist's followers expressed, less than one week after the pop star nearly broke the internet when she stepped onto the stage to announce Kim Petras and Sam Smith's Grammys performance.
Article continues below advertisement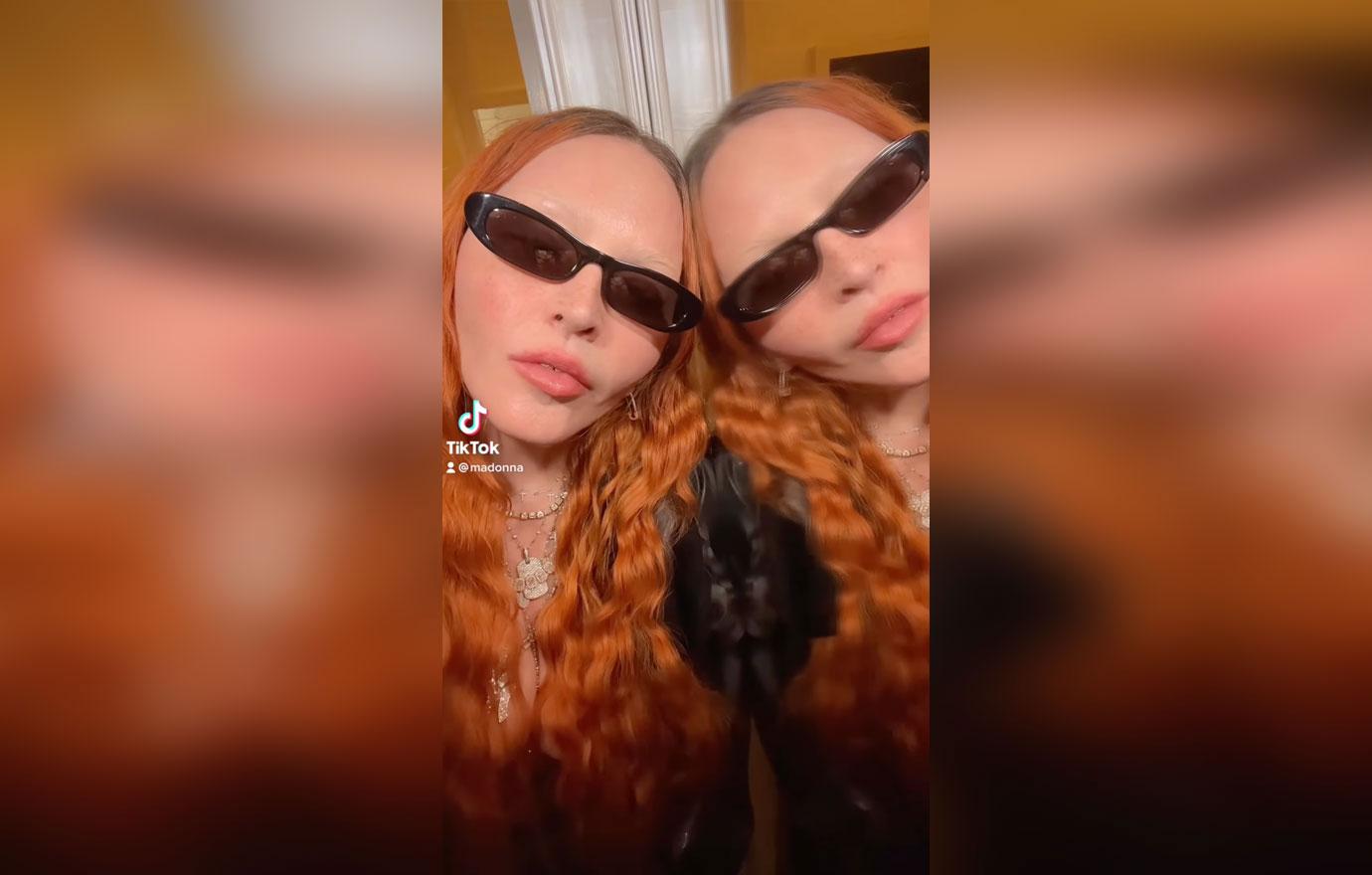 After shocking the world with her nearly unidentifiable features, Madonna clapped back at her critics and claimed criticism was due to today's societal pressures.
"Once again I am caught in the glare of ageism and misogyny that permeates the world we live in," the mother-of-six confessed on Tuesday, February 7. "A world that refuses to celebrate women past the age of 45 And feels the need to punish her If she continues to be strong willed, hard-working and adventurous."
"I have never apologized for any of the creative choices I have made nor the way that I look or dress and I'm not going to start. I have been degraded by the media since the beginning of my career but I understand that this is all a test and I am happy to do the trailblazing so that all the women behind me can have an easier time in the years to come," Madonna continued.
"I look forward to many more years of subversive behavior, pushing boundaries, standing up to the patriarchy and most of all enjoying my life. Bow down b**ches!" the award-winning artist concluded.