NEWS
Marilyn Manson Abuse Claims: Singer Reportedly Dropped By Manager Of 25 Years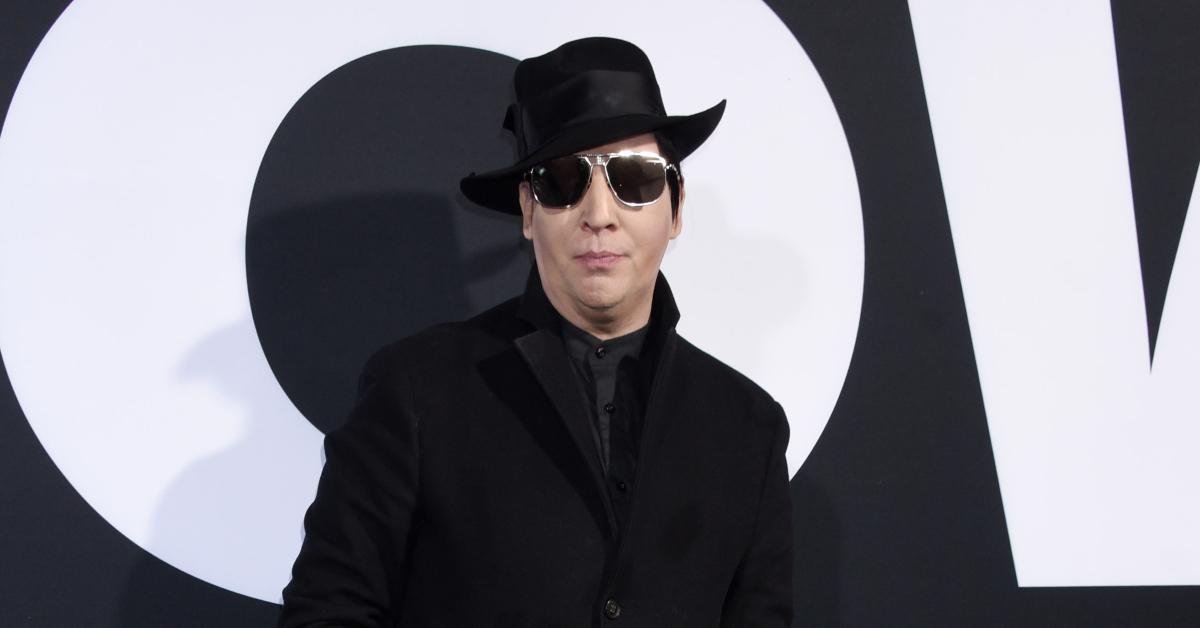 Following allegations of abuse from Evan Rachel Wood and several other women, Marilyn Manson has reportedly been dropped by his longtime manager, Tony Ciulla.
Article continues below advertisement
Ciulla had been Manson's manager since 1996, the same year Manson released Antichrist Superstar which shot the controversial singer to fame.
Ciulla has not publicly commented on the move. He stuck by Manson (born Brian Warner) through the most outrageous moments of his career, including lawsuits from former band members about royalties and alleged assaults. He is believed to have stepped down this week amid Manson's biggest scandal yet.
Article continues below advertisement
On Monday, February 1, Wood released a statement on social media claiming she was groomed and abused by Manson, 52. While Wood has been open about having experienced sexual abuse in the past, she did not name Manson until now.
Article continues below advertisement
"I was brainwashed and manipulated into submission. I am done living in fear of retaliation, slander, or blackmail. I am here to expose this dangerous man and call out the many industries that have enabled him before he ruins any more lives. I stand with the many victims who will no longer be silent," Wood wrote on social media.
On Friday, February 5, Wood also said that Manson allegedly "called [her] a 'jew' in a derogatory manner." The since-deleted Instagram Story captured by PEOPLE also claimed, "He would draw swastikas over my bedside table when he was mad at me."
"I heard the 'n' word over and over," the 33-year-old actress alleged. "Everyone around him was expected to laugh and join in. If you did not or (god forbid) called him out, you were singled out and abused more."
Article continues below advertisement
Manson also was dropped from his record label Loma Vista Recordings following the allegations, and his booking agent at CAA. Editors for the Starz show American Gods are reportedly editing Manson out of episodes, and Shudder is removing episodes of Creepshow starring Manson, according to Variety.
Article continues below advertisement
"Obviously, my art and life have long been magnets for controversy, but these recent claims about me are horrible distortions of reality," Manson wrote on social media. "My intimate relationships have always been entirely consensual with like-minded partners. Regardless of how — and why — others are now choosing to misrepresent the past, that is the truth."
Not everyone is buying it. Nine Inch Nails frontman Trent Reznor blasted Manson this week. Manson previously alleged in his autobiography that the "Closer" singer was abusive.
"I have been vocal over the years about my dislike of Manson as a person and cut ties with him nearly 25 years ago," Reznor said. "As I said at the time, the passage from Manson's memoir is a complete fabrication. I was infuriated and offended back when it came out and remain so today."
Article continues below advertisement
Manson's ex-wife Dita Von Teese also released a statement and said that, while her experiences with Manson did not match the allegations from Wood and other women, she left him due to his alleged drug abuse and infidelity.
Article continues below advertisement
Rolling Stone was the first to report on Manson's manager stepping down.