NEWS
Alleged Matt Gaetz Extortion Plot Revealed In Docs Accusing Florida Rep. Of 'Sexual Orgy With Underage Prostitutes'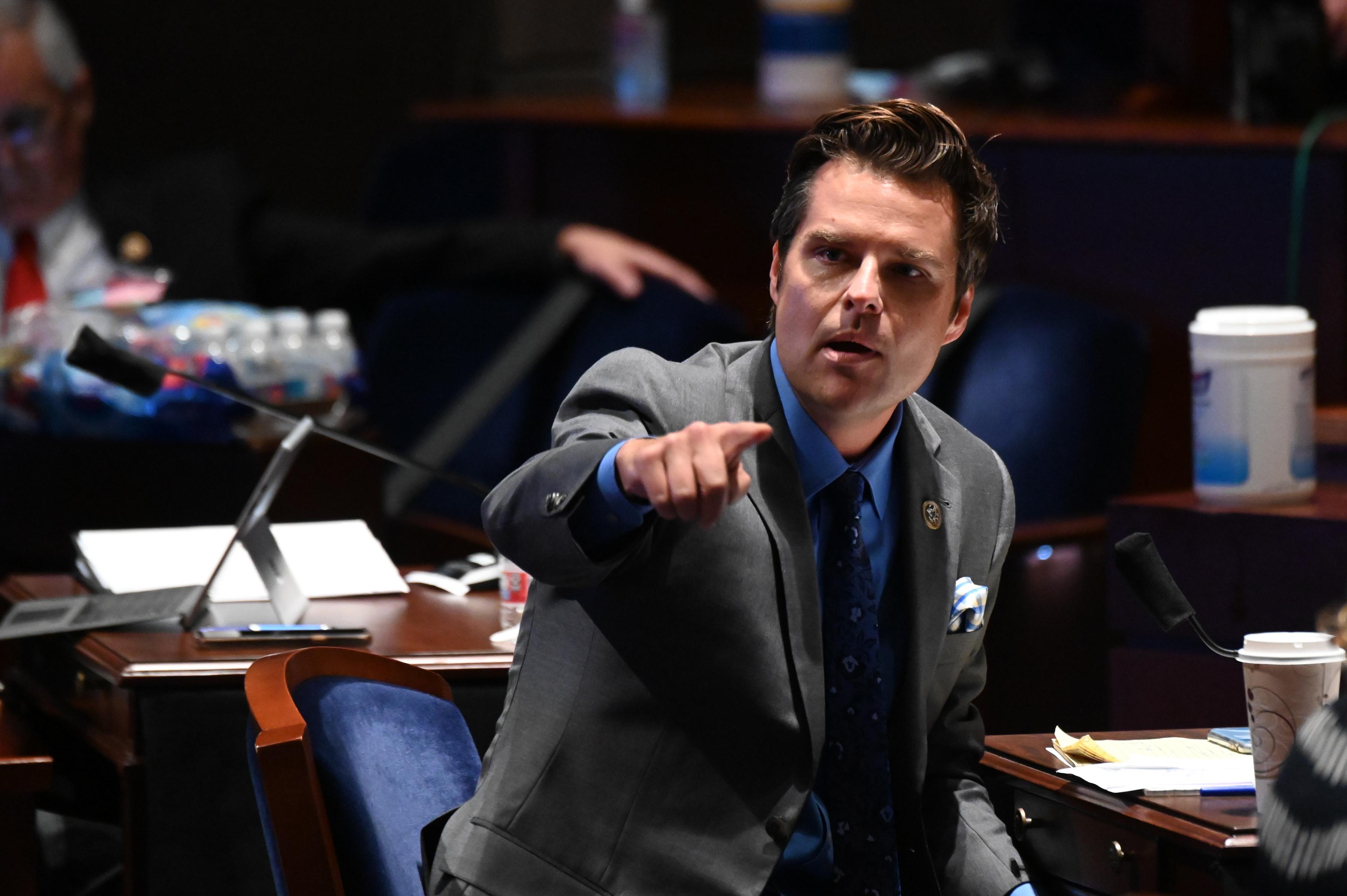 After one of former president Donald Trump's staunchest allies, Matt Gaetz, announced that his family had been "victims of an organized criminal extortion involving a former DOJ official seeking $25 million," more wild details are coming out about the plot — including Gaetz being blackmailed over allegations of sleeping with underage girls and an attempt to get his dad to pony up millions to rescue missing DEA agent Robert Levinson from Iran.
Article continues below advertisement
According to a report by the Washington Examiner, which included documents that purportedly support Gaetz's claims of extortion, the Gaetz family was approached by former Air Force intelligence officer Bob Kent, who claimed that he had located former agent Levinson — who was declared dead last year. Kent allegedly was seeking a $25 million loan to fund an operation to rescue Levinson, and promised to help the congressman with his legal troubles involving federal sex crimes.
(Former DOJ employee David McGee, now a lawyer at Florida firm Beggs & Lane, was also allegedly involved in the scheme; Gaetz named him in his March 30 interview with Tucker Carlson, but McGee has denied involvement.)
Article continues below advertisement
The document, dubbed "Project Homecoming" — it is unclear how the Examiner obtained it or whether it was authenticated — stipulated: "The team that delivers Mr. Levinson to the President of The United States shall strongly advocate that President [Joe] Biden issue a Presidential Pardon, or instruct the Department of Justice to terminate any and all investigations involving Congressman Gaetz."
Article continues below advertisement
The letter stated that Rep. Gaetz was "currently under investigation by the FBI for various public corruption and public integrity issues." McGee and Kent allegedly claimed that the FBI had obtained images of Gaetz in a "sexual orgy with underage prostitutes," the outlet reported.
Gaetz's father was reportedly instructed to place $25 million in a trust account of law firm Beggs & Land under the name of Levinson family attorney McGee.
Article continues below advertisement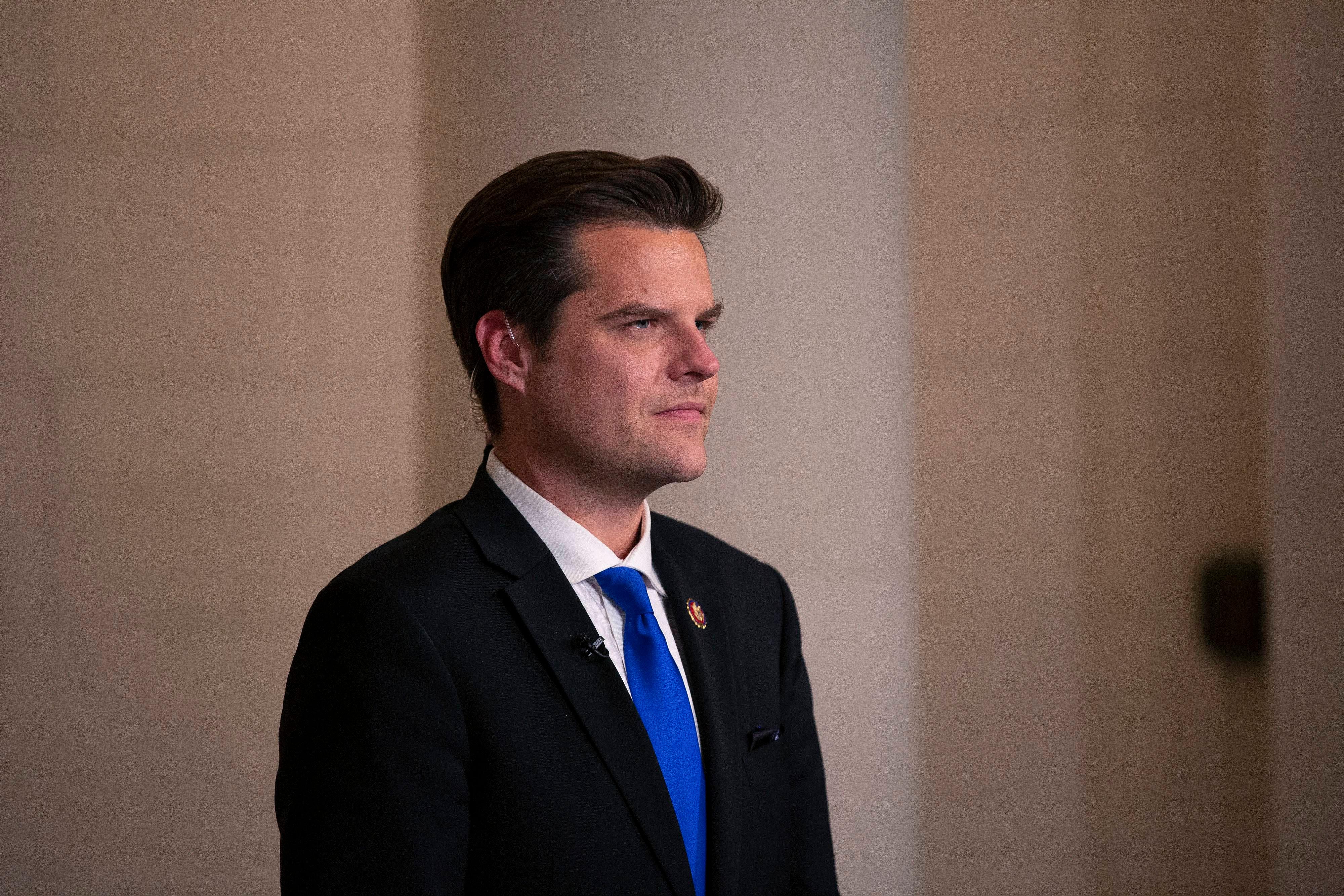 MORE ON:
President Donald Trump
The Florida representative has continuously denied any allegations of wrongdoing involving a relationship with any underage girls. As OK! previously reported, the Justice Department began to investigate claims into sexual misconduct by Gaetz after The New York Times ran a story alleging Gaetz had a relationship with a 17-year-old girl and paid for her to travel with him — which could land him with sex trafficking violation charges.
Article continues below advertisement
"The New York Times is running a story that I have traveled with a 17-year-old woman and that is verifiably false. People can look at my travel records and see that that is not the case," Gaetz insisted after the story came out.
Gaetz went on Fox News to chat with host Carlson earlier this week to clear up any of the rumors, claiming McGee was behind the extortion plots. "There was a demand for money in exchange for a commitment that he could make this investigation go away along with his co-conspirators," Gaetz told Carlson on Tuesday.
Article continues below advertisement
McGee fired back at Gaetz's shocking claims, dubbing them "completely false," adding: "It's a blatant attempt to distract from the fact that he's under investigation for sex trafficking of minors."
Gaetz admitted that he didn't know how long the investigation has been going on but said that any rumored "pictures of [him] with child prostitutes" are "obviously false." Gaetz confirmed in a statement that he was cooperating with the authorities and shared that the FBI asked his father to wear a wire "to catch these criminals."