TRUE CRIME
Ghislaine Maxwell Slapped With New Sex Trafficking Charges By Federal Prosecutors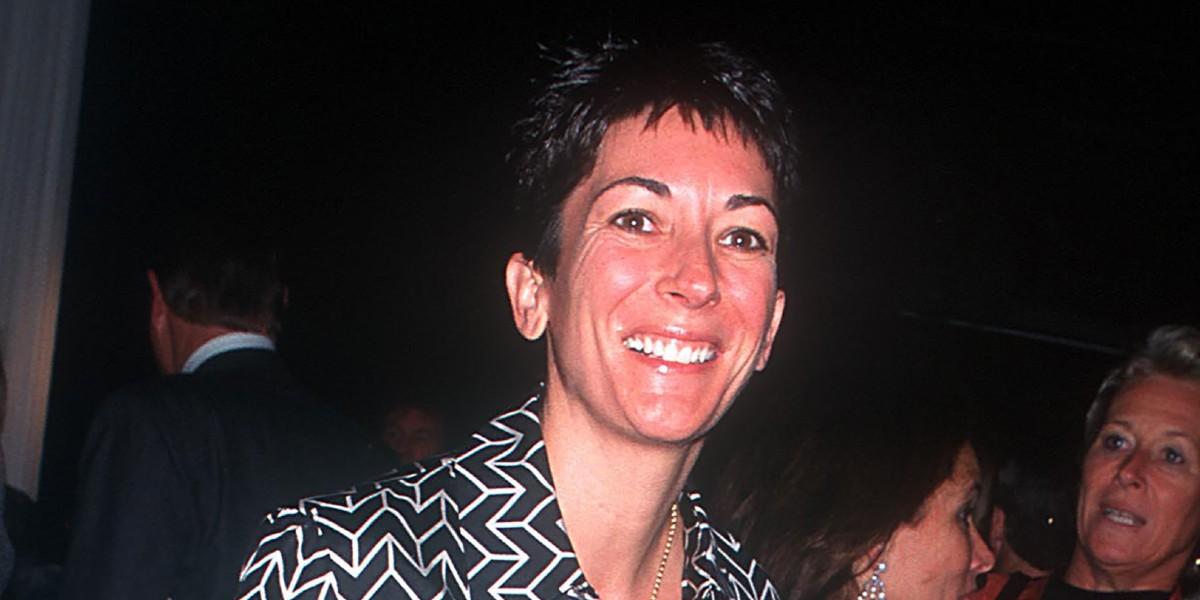 Article continues below advertisement
On Monday, March 29, prosecutors filed new sex trafficking charges against the former associate of Jeffrey Epstein, alleging she recruited and groomed a 14-year-old girl to engage in sex acts with Epstein as recently as 2004.
According to CNN, prosecutors allege Maxwell and Epstein recruited the underage girl to perform massages that turned sexual at Epstein's Palm Beach residence. In exchange, they paid her hundreds of dollars in cash for each encounter, prosecutors allege.
Article continues below advertisement
Prosecutors, led by United States District Attorney Audrey Strauss, had previously charged her with six federal crimes including enticement of minors, sex trafficking of children and perjury. The original indictment charged that between 1994-1997, she "assisted, facilitated, and contributed" to the abuse of minor girls despite knowing that one of three unnamed victims was 14 years old.
Article continues below advertisement
The new charges against Maxwell allege she engaged in sex trafficking of a minor multiple times more recently, from 2001-2004. Prosecutors also charged Maxwell with one count of sex trafficking conspiracy.
Maxwell has denied the previous allegations and pleaded not guilty to those charges.
Article continues below advertisement
In a letter filed with the court, prosecutors said a grand jury sitting in Manhattan returned the charges. Prosecutors also wrote that they will begin producing for Maxwell's attorneys copies of non-testifying witness statements by April 12, approximately three months before her trial is scheduled to begin.
Article continues below advertisement
"This production will include the statements of more than 250 witnesses related to the investigation of Jeffrey Epstein and his associates in the Government's possession whom the Government does not currently expect to call to testify at trial," wrote Strauss.
Article continues below advertisement
On December 27, 2019, Reuters reported that Maxwell was among those under FBI investigation for facilitating Epstein. After her arrest, the former British socialite was in hiding, communicating with the courts only through her lawyers.
Authorities in the United States Virgin Islands (USVI) were unsuccessful in locating Maxwell during the three-and-a-half months they were seeking to serve her with a subpoena. USVI prosecutors considered Maxwell to be a "critical fact witness" in their lawsuit against Epstein's estate.
Article continues below advertisement
Maxwell was arrested in Bradford, N.H., by the FBI on July 2, 2020, through the use of an IMSI-catcher ("stingray") mobile phone tracking device on a phone used by her to call one of her lawyers, her husband, Scott Borgerson, and her sister, Isabel.
The 59-year-old is currently being held at the Metropolitan Detention Center in Brooklyn, N.Y. Last week, federal Judge Alison Nathan denied Maxwell's third attempt at receiving bail pending her trial, citing "considerable doubt as to the defendant's willingness to abide by any set of conditions of release."
Epstein, who pleaded not guilty, died on August 10, 2019, while awaiting trial in federal prison.