ROYALS
Meghan Markle Insists It's 'Liberating' To Finally 'Speak For' Herself After Royal Departure In Bombshell Oprah Interview: Watch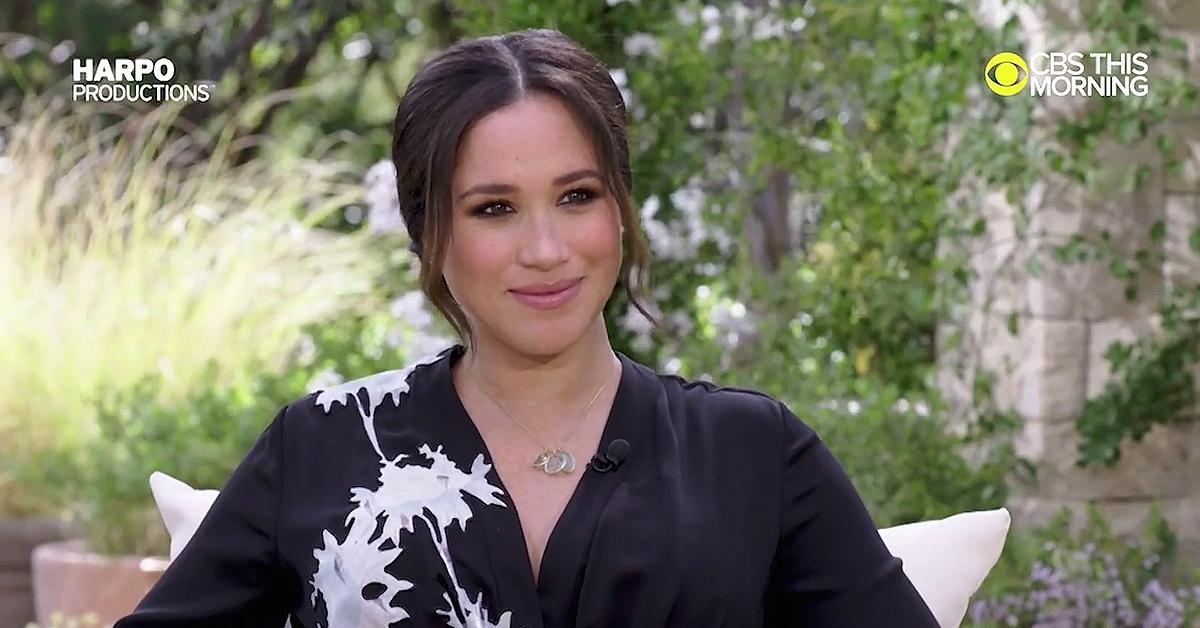 In two days, Prince Harry and Meghan Markle will finally be able to share with the world their side of life as royal members and their decision to leave it all behind during their primetime tell-all interview with Oprah Winfrey.
In a preview for the Sunday, March 7, special, the talk show titan recalled when she asked Meghan for an interview before her 2018 wedding in "either February or March," to which Meghan replied at the time: "I'm sorry, it's not the right time."
Article continues below advertisement
"Well, I remember that conversation very well," Meghan responded while laughing in the preview with Winfrey. "I wasn't even allowed to have that conversation with you personally. Right, there had to be people from the comm., sitting there."
MEGHAN MARKLE DEEMED THE WORLD'S FAVORITE ROYAL — HERE ARE 5 OBVIOUS REASONS WHY
"There were other people in the room when I was having that conversation. You turned me down nicely and said, 'perhaps there will be another time, when there's the right time,'" Winfrey added before asking: "What is right about this time?"
Article continues below advertisement
After taking a pause, Meghan hesitantly said, "Uh, well, so many things."
She candidly shared, "That we're on the other side of a lot of life experience that's happened and also that we have the ability to make our own choices in a way that I couldn't have said yes to you then, that wasn't my choice to make. So, as an adult who lived a really independent life to then go into this construct that is different than I think what people imagine it to be."
Since Harry, 36, and Meghan, 39 — who are expecting their second child together later this year — officially cut ties with their royal life on February 19, Meghan admitted: "It's really liberating to be able to have the right and the privilege, in some ways, to be able to say yes, I'm ready to talk."
"And to say it for yourself and not to have to consult with anybody, at this point," Winfrey chimed in as Meghan responded: "Yeah, to be able to just make a choice on your own and to just be able to speak for yourself."
Article continues below advertisement
"They want to be respectful — particularly to The Queen, but it is important to the couple that they finally now have a chance to get their side of the story across in their own words," Nicholl added while noting that this is the famed couple's chance to "tell their side of the story."
Oprah With Meghan and Harry: A CBS Primetime Special airs March 7 at 8 p.m. ET on CBS.