NEWS
Inside Meghan & Thomas Markle's Relationship Through The Years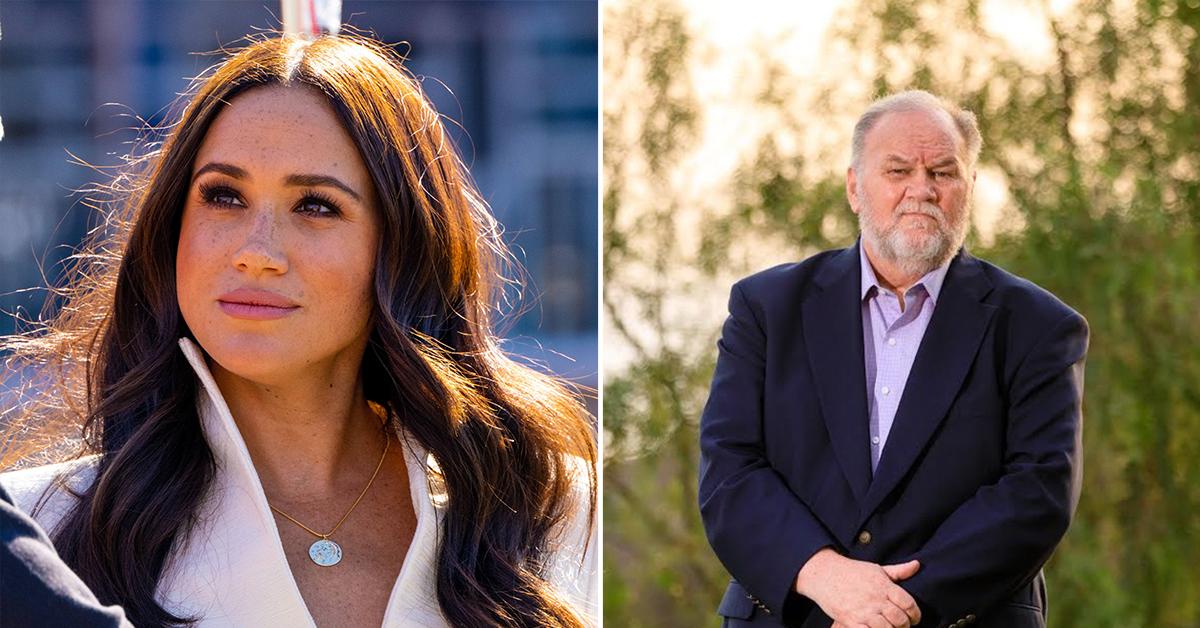 Meghan Markle hasn't had the best relationship with her father, Thomas Markle, over the years.
Growing up, the former lighting director claimed he was close with his youngest girl — he has two other kids, Thomas Markle Jr. and Samantha Markle from a previous relationship — but when the 41-year-old started dating Prince Harry, 38, things got complicated.
Scroll down to read up on their dynamic and fallout.
Article continues below advertisement
"The Meghan I know was always sweet, kind, generous. She was always demanding but never rude. I don't want to say or do anything to hurt my daughter, but I worry she is going to hurt herself," he told the Mail on Sunday in 2018.
The dad-of-three, 78, spoke ill of her once again when Meghan and Harry announced they were stepping down from the royal family in 2020.
"With Meghan and Harry separating from the royals, it's disappointing to me because she actually got every girl's dream. Every young girl wanted to become a princess and she got that and now she's tossing that away. ... It looks like she's tossing that away for money," he stated.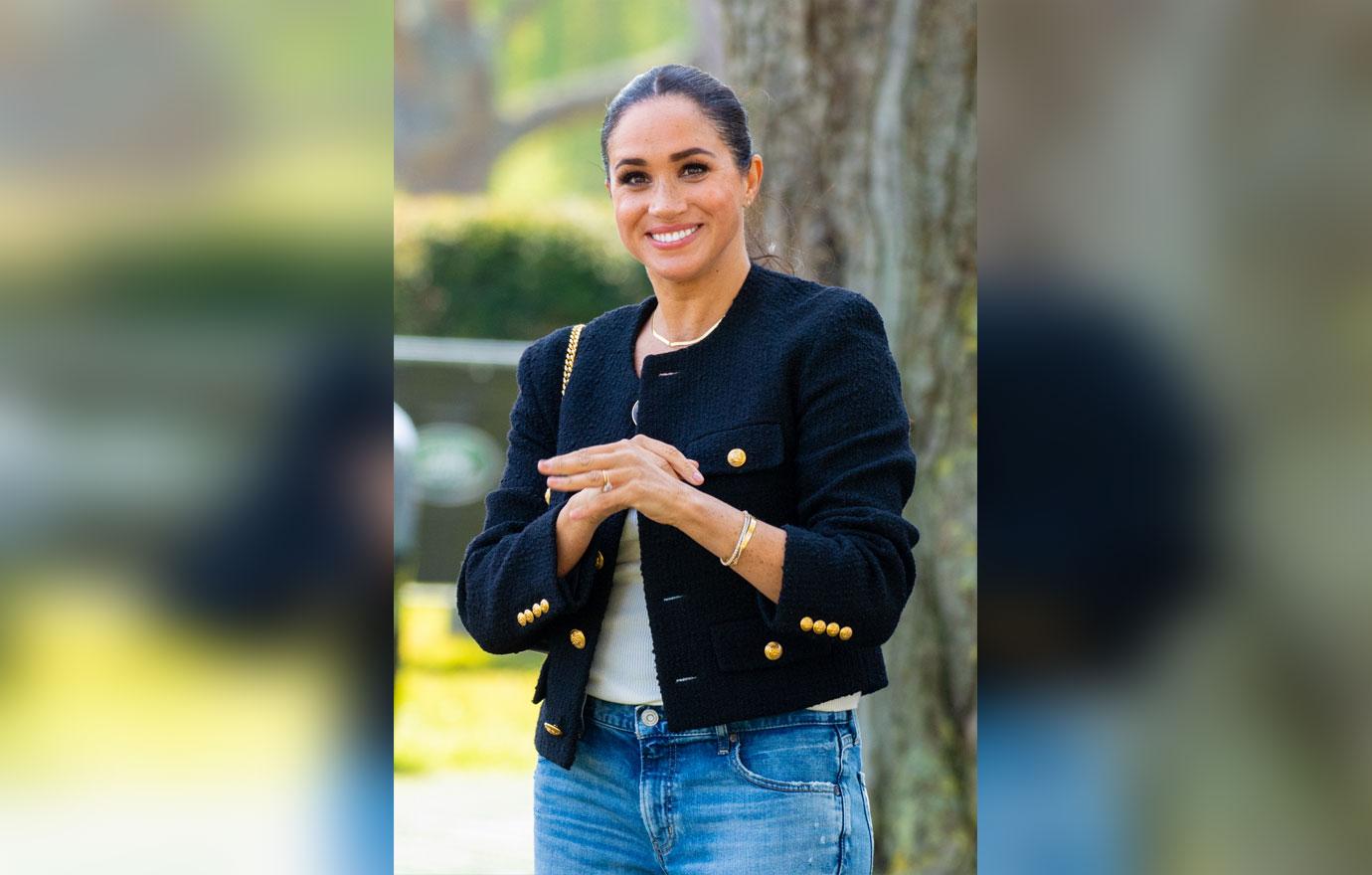 Article continues below advertisement
"I have great respect for the royals, and I don't think the British royal family are racist at all," he declared. "I don't think the British are racist. I think Los Angeles is racist, California is a racist, but I don't think the Brits are."
"The thing about what color will the baby be or how dark will the baby be, I'm guessing and hoping it's just a dumb question from somebody," he continued.
Article continues below advertisement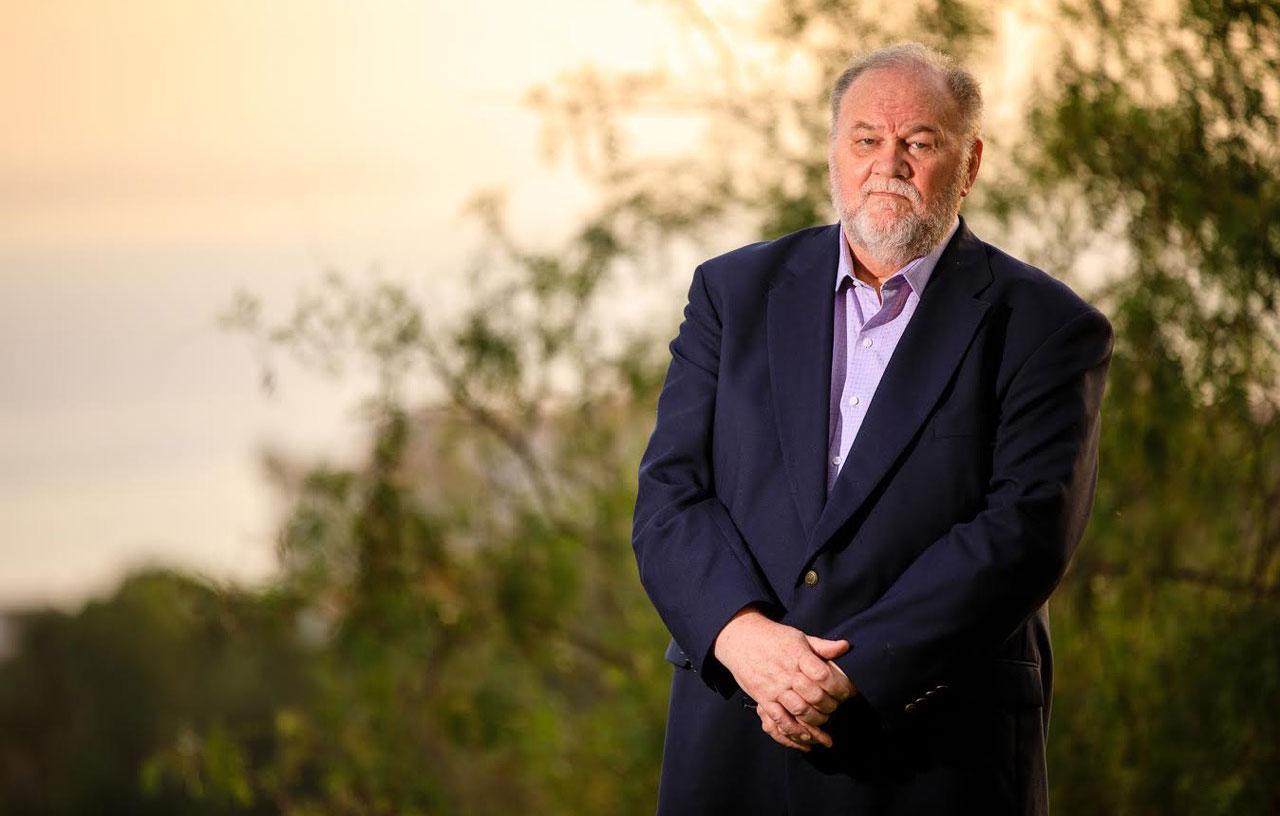 The Suits star has also touched upon her relationship with her father, which she said combusted when he lied to her about working with the paparazzi prior to her 2018 wedding.
"If we're going to use the word betrayal, it's because when we were told by the comms. team that this was going to be a story coming out – the tabloids had apparently known for a month or so and decided to hold until the Sunday before our wedding to create drama, which is also really key in all of this," she explained.
Article continues below advertisement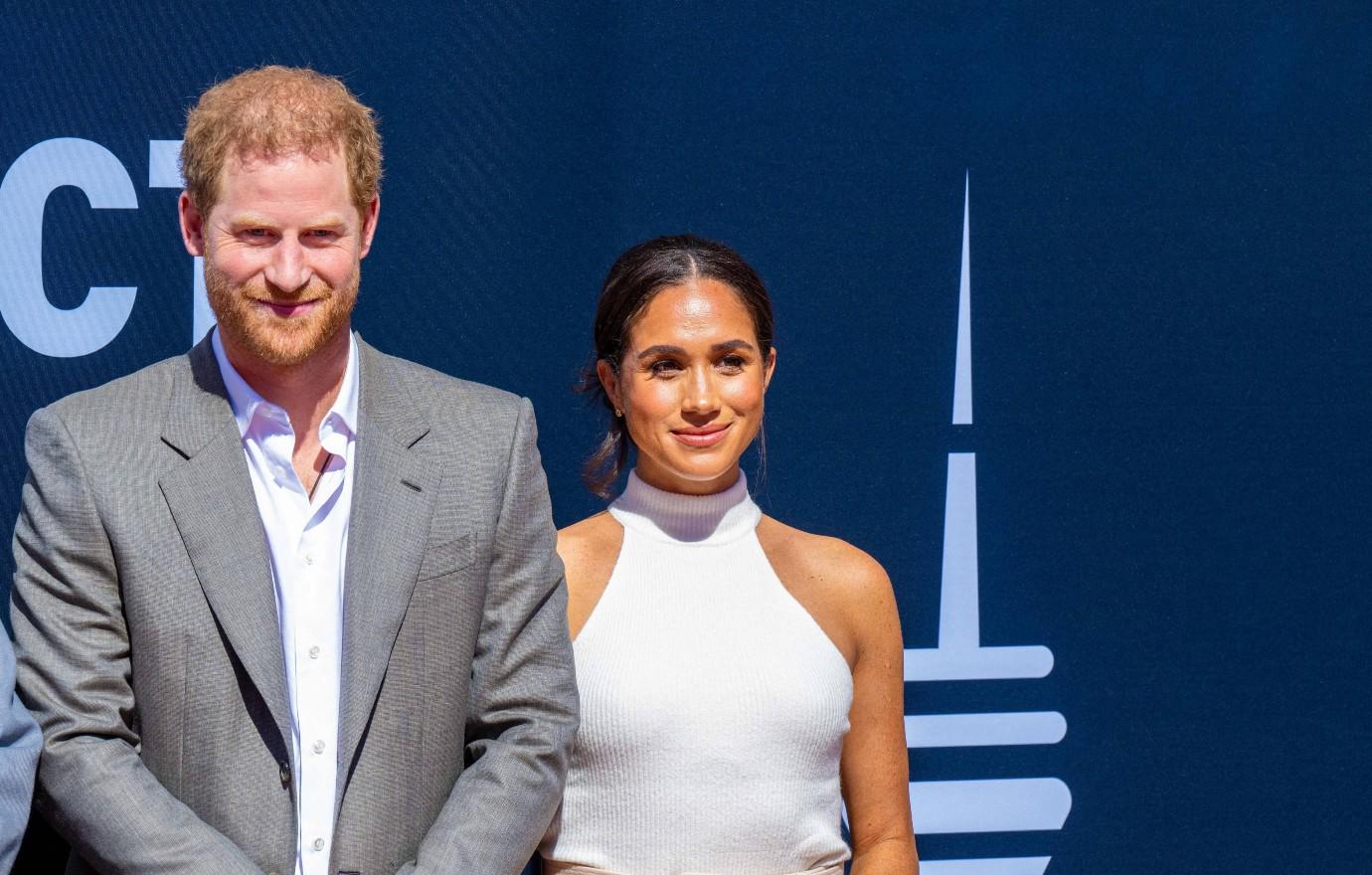 "We called my dad and I asked him and he said, 'No, absolutely not [I didn't talk to the tabloids],'" Meghan shared. "I said, 'You know, the institution has never intervened for anything for us but they can try to go in and kill this story, but if they do this once, we're not going to be able to use this leverage to protect our own kids one day.' I said, 'I just need you to tell me the truth and we can help.' And he wasn't able to do that."
"That, for me, has really resonated, especially now as a mother," she concluded. "I look at Archie and think about this child and I go, 'I genuinely can't imagine doing anything to intentionally cause pain to my child; I can't imagine it.' So, it's hard for me to reconcile that."
Article continues below advertisement
After the interview, Thomas said, "I wish I hadn't done the whole thing. But here's the other side ... It's like no one took any time to protect any member of our family. We were attacked by the press every day — my oldest daughter, my son, myself, my grandchildren — all of us were attacked by the press. Nobody was there to care for us. No one looked after us."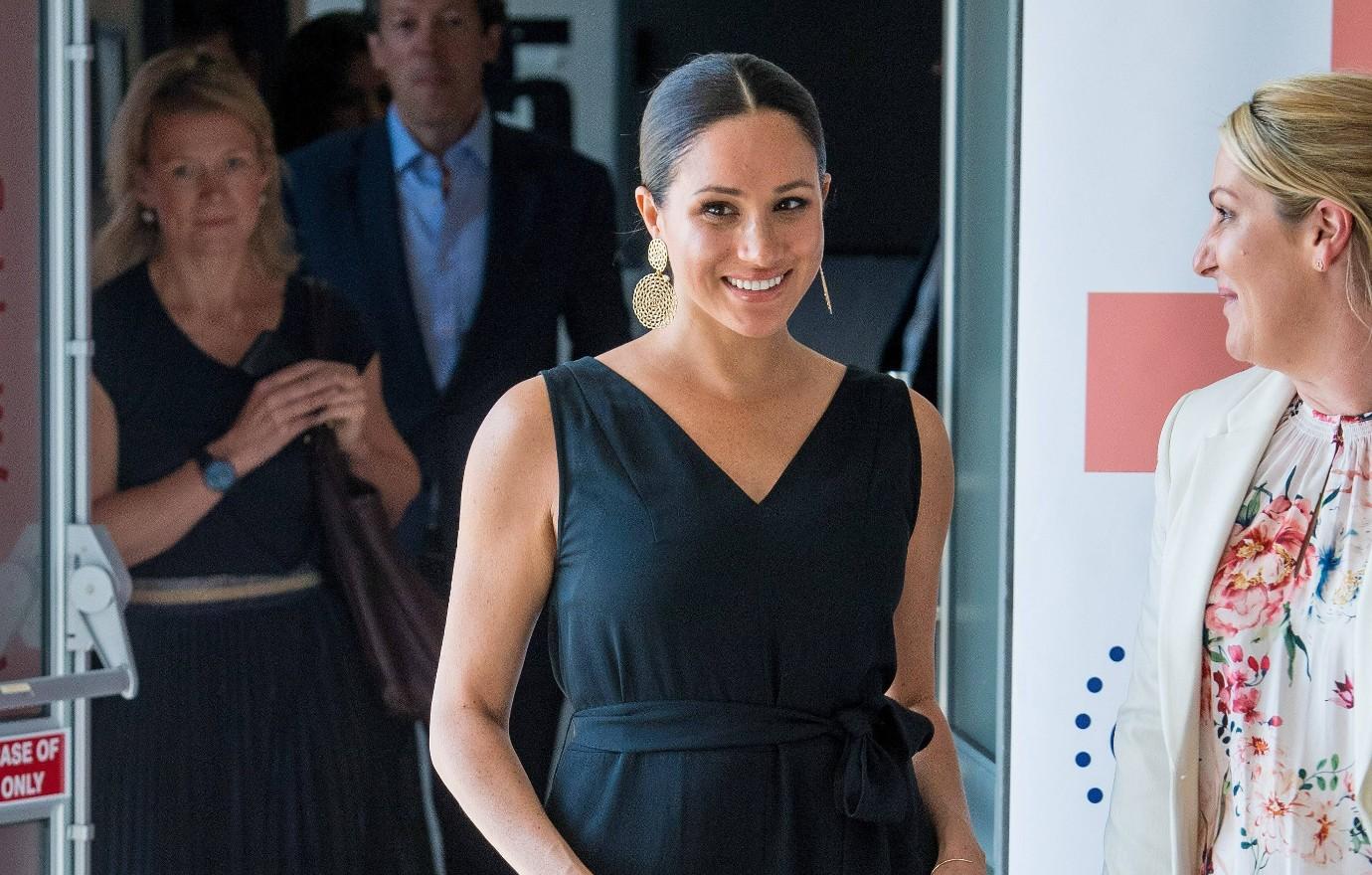 Article continues below advertisement
In June 2021, when Meghan gave birth to daughter Lilibet, Thomas claimed he never received the news from his daughter.
"No phone calls, I just heard it on the radio," he alleged to 60 Minutes Australia. "I haven't spoken to [Meghan] since two days before they got married."The former lighting designer added: "I'm not a tearful type … but I'm certainly hurt by a lot of it. There's a good chance I might never see my grandchildren."
One month later, Thomas claimed he was going to take action against his daughter so he could see his grandchildren. "I will be petitioning the California courts for the rights to see my grandchildren in the very near future," he said at the time.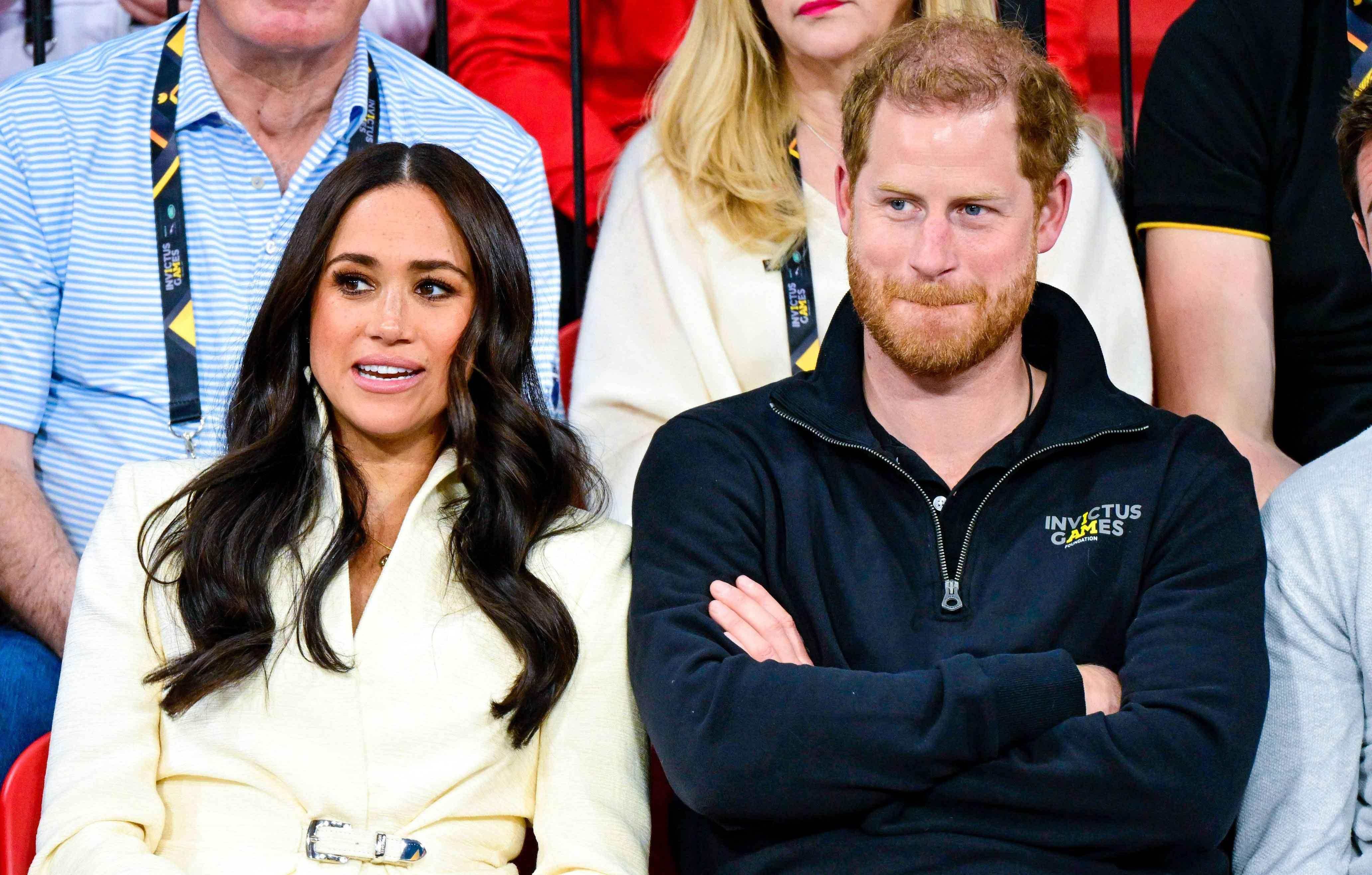 Article continues below advertisement
Recently, Thomas suffered a stroke, but it sounds like Meghan hasn't reached out to him — something Samantha is enraged about. "He's been through so much," the 58-year-old stated. "Two heart attacks, a pandemic and now a stroke. None of us have heard from Meghan – that's negligence."
In the Sussexes' Netflix doc, Harry & Meghan, the former actress went into more detail about their relationship, revealing that growing up, they had a great relationship. "I mean, it's family. So it's never easy, never perfect," she spilled. "But of course, I talked to my dad several times a week."
Never miss a story — sign up for the OK! newsletter to stay up-to-date on the best of what OK! has to offer. It's gossip too good to wait for!
Article continues below advertisement
She doubled down on her claim that it wasn't until "the media got involved" that things went "awry."
"After the wedding, my dad started doing interviews, mostly saying things about me. It was incredibly painful," she recalled. "And the world is watching this drama play out. And then he started criticizing the royal family But it was very embarrassing for the royal family."
Article continues below advertisement
The former TV star also said that when she texted her dad prior to her wedding, the texts she received didn't sound like Thomas, though he's refuted her words. "For her to claim my phone was compromised is simply not true," he told a news outlet. "I wrote that text as I lay in a hospital bed after having had two heart attacks and having stents put in."
Meghan also offered fresh insight into the lawsuit, which she filed against Associated Newspapers for publishing the private letter she wrote to her dad, admitting the ordeal playing out in the headlines was "horrendous."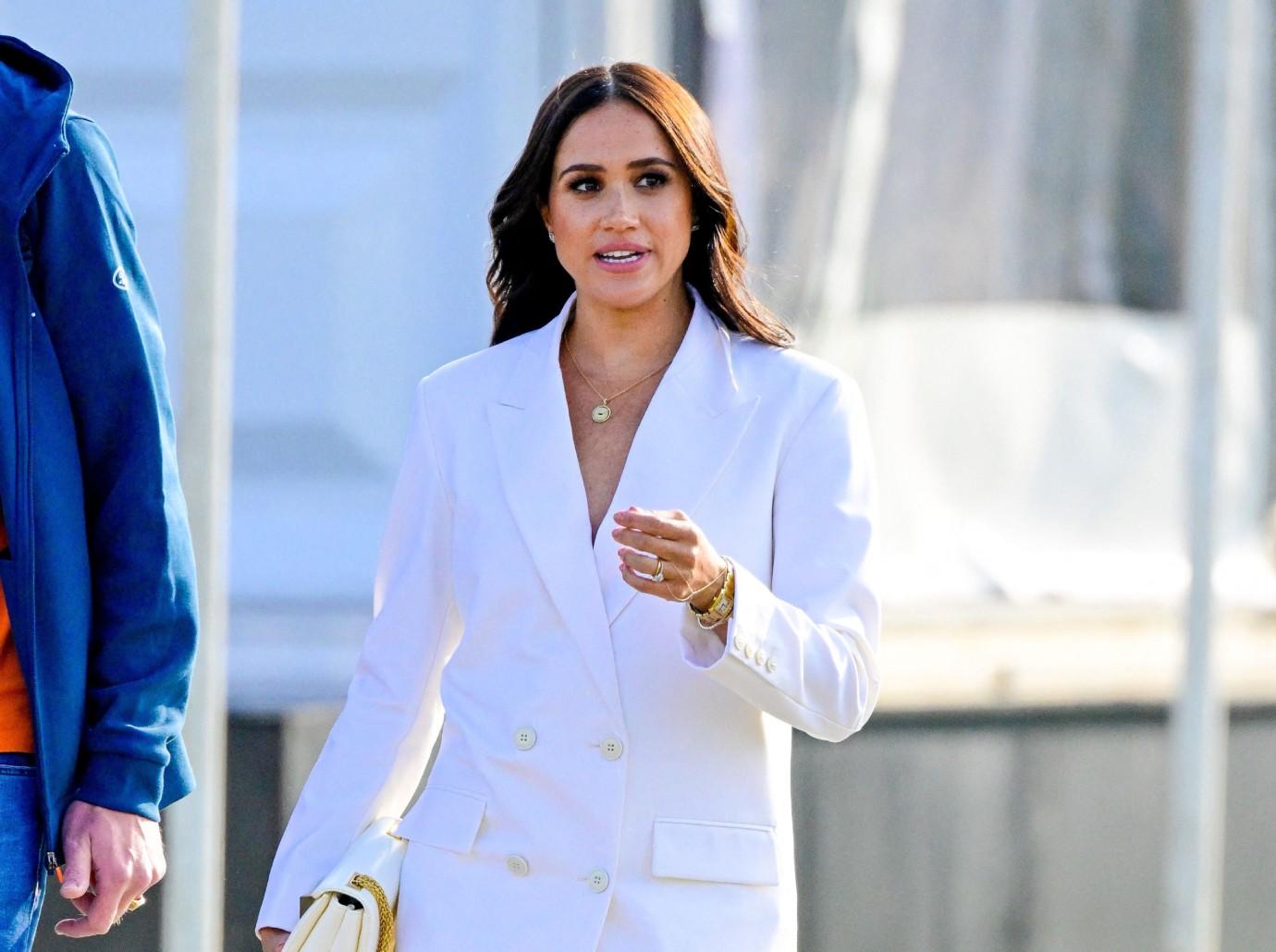 Article continues below advertisement
The Markle brood upped the ante by giving a candid interview for Australia's 7NEWS Spotlight, which aired on April 30.
"I wish that we could sit down and talk. There are other things in that letter that are so hateful and so cruel, that I wouldn't put it out," Thomas stated of the legal ordeal with Meghan. "And that's more protecting her than myself."
"It's just very sad from a father's perspective. It's a huge disappointment and it's sad every day," he added.
"If she doesn't turn up for a stroke, if that doesn't move her, what would?" he continued. "She killed me and then mourned me. I refuse to be buried by her."
Despite his shady words, the patriarch said he was making his "deathbed plea" to "the daughter he lost," simply asking, "How can I fix this?"
Thomas claimed this interview would be his "final."