NEWS
Memphis Rapper NLE Choppa Arrested In Florida, Charged With Burglary, Possession Of Firearm, Weed, Xanax: Report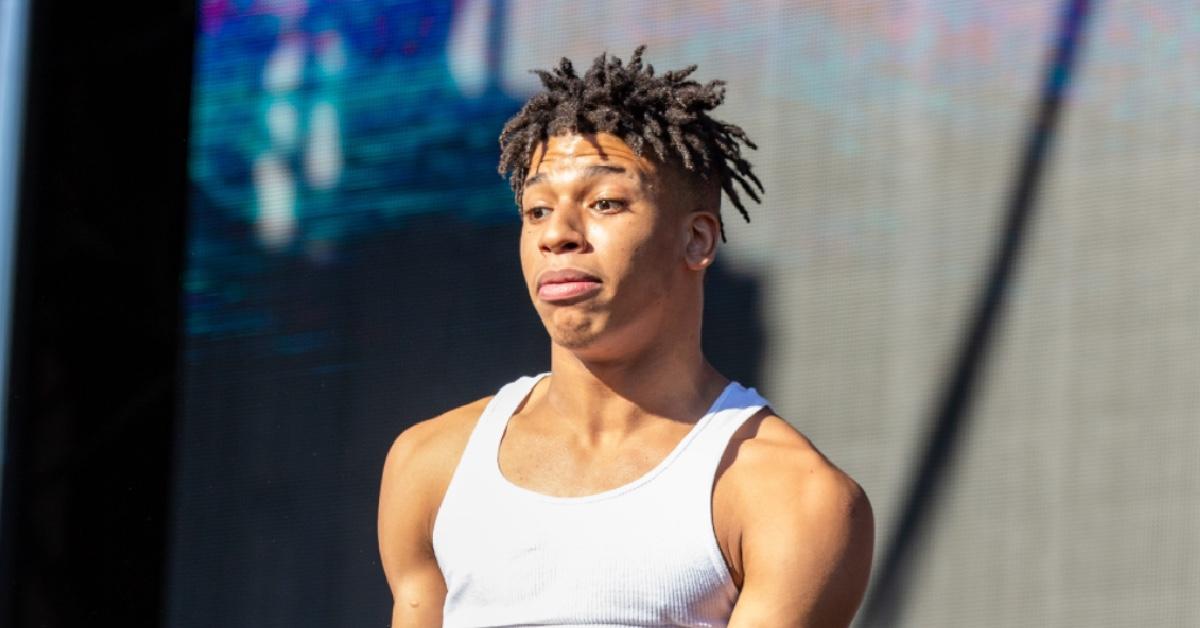 It looks like Memphis rapper NLE Choppa is taking the "Narrow Road" all the way down to the police station.
Article continues below advertisement
The 18-year-old rapper, whose real name is Bryson Potts, was arrested on Sunday, March 28, in Broward County, Fla., after police said he and two other men were caught during a burglary attempt, according to the arrest report.
Article continues below advertisement
According to the report, Potts was being held on Monday morning, March 29, at the Broward Sheriff's Office in Fort Lauderdale on a $4,500 bond.
Article continues below advertisement
The police were tipped off to the incident after a dispatcher, who worked at a tow yard, was "watching via live camera feed" as two cars pulled up to the business, the affidavit from Broward County reported. Two men, who were identified as Potts and Zyrion Matlock, were seen wearing black masks and reportedly hopped over the fence to search the property.
According to the arrest affidavit, Potts, Matlock and Thony Coleman were still sitting in their car in the parking lot of the closed business when the police arrived. The records show that as all three men exited the car, police found they were sitting on a fully loaded Glock 27 and AK-47 Draco pistol.
Article continues below advertisement
All three men denied ownership of the weapons, it was reported.
Police also reportedly found a purple and yellow backpack, which contained seven grams of marijuana and three and a half Xanax pills inside.
Article continues below advertisement
The "Walk Em Down" rapper admitted to owning the backpack, the records said.
Article continues below advertisement
NLE Choppa reportedly told the police he was attempting to retrieve a watch from the vehicle in the tow yard. The report noted that the vehicle was towed during an unrelated incident, but was not taken to that particular tow yard.
News of Potts' arrest comes two years after he went from a promising prep basketball player to a viral hip-hop star. After releasing a series of singles — including "Shotta Flow," which went platinum — and an EP in 2019, he sparked a multi-million dollar bidding war between labels, making him one of the most talked about young rap artists.
Article continues below advertisement
He ultimately signed with Warner Music and established his own No Love Entertainment imprint.
Last year, Potts dropped his album,Top Shotta, which made it to the Top 10 of the Billboard 200 and achieved a record of a 24-week run on Billboard's Emerging Artists Chart.