ROYALS
'I Just Pray That There Is Forgiveness': Michelle Obama Weighs In On Prince Harry & Meghan Markle's Explosive Oprah Winfrey Interview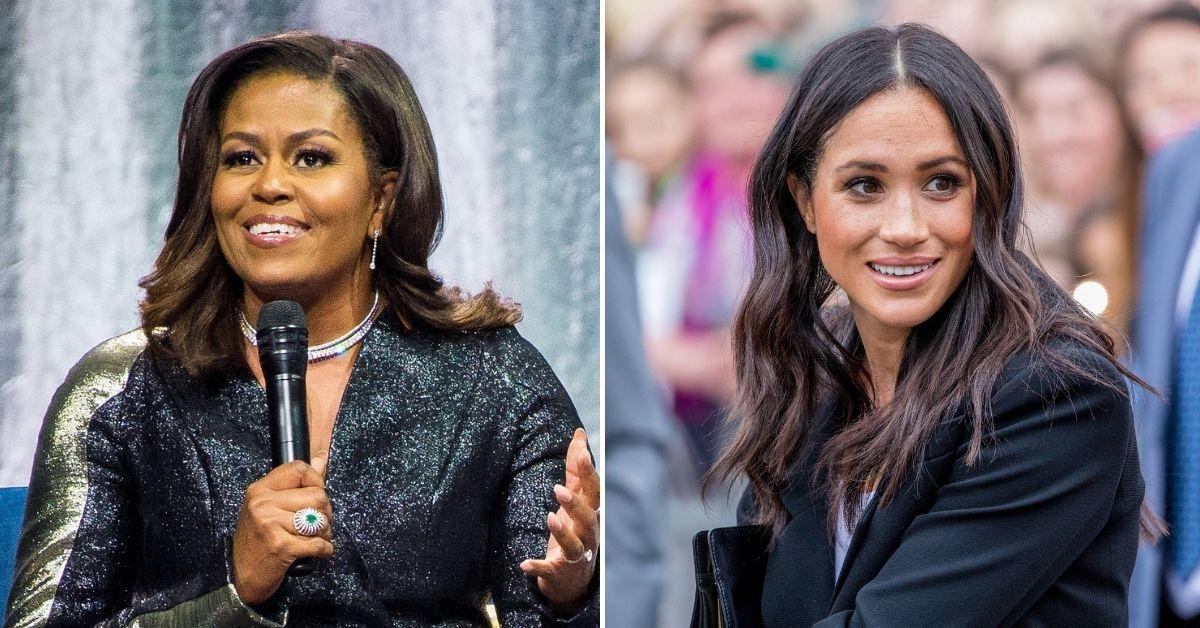 Another opinion! Michelle Obama has weighed in on Meghan Markle and Prince Harry's tell-all interview with Oprah Winfrey.
"My hope is that, when I think about what they're going through, I think about the importance of family and I just pray that there is forgiveness and there is clarity and love and resolve at some point in time," the former first lady said. "Because there's nothing more important than family."
Article continues below advertisement
The 57-year-old is not the only public figure to remark on the two-hour interview.
"Obviously many of us caught the interview, as many Americans did and many people around the world," President Joe Biden's press secretary Jen Psaki commented. "For anyone to come forward and speak about their own struggles with mental health and tell their own personal story, that takes courage."
Article continues below advertisement
"We never left the family, and we only wanted to have the same type of role that exists. There's senior members and there's non-senior. We said specifically, senior roles," Meghan told Oprah. "[There are people] who earn a living, live on palace grounds, can support the Queen if and when called upon. We weren't reinventing the wheel."
The couple was said to be "in a lot of pain," but the Palace allegedly did not provide them "with the help that they needed."
Article continues below advertisement
There were also allegedly "conversations" about what color skin Archie would have when he was born as well as his title within the family.
"The idea of our son not being safe and the idea of the first member of color in this family not being titled in the same way that other grandchildren would be..." Meghan said. "It's not their right to take it away, and so I think even with that convention, they want to change the convention for Archie. Well, why?"
However, Queen Elizabeth II and Prince Philip were not involved in those conversations about Archie's skin, Oprah later confirmed. Meghan added that she enjoyed being in the Queen's company and that she "has always been wonderful to me," adding: "She's always been warm, welcoming, and inviting."
Article continues below advertisement
Prince William later told the press that the royals are "very much not a racist family" and that he hadn't spoken to his brother yet but would.
"The issues raised, particularly that of race, are concerning. While some recollections may vary, they are taken very seriously and will be addressed by the family privately," Buckingham Palace responded to the interview in a statement. "Harry, Meghan and Archie will always be much loved family members."