BABIES
Nick Cannon & LaNisha Cole Hold Church Ceremony For Daughter Onyx After Revealing The Infant Received Death Threats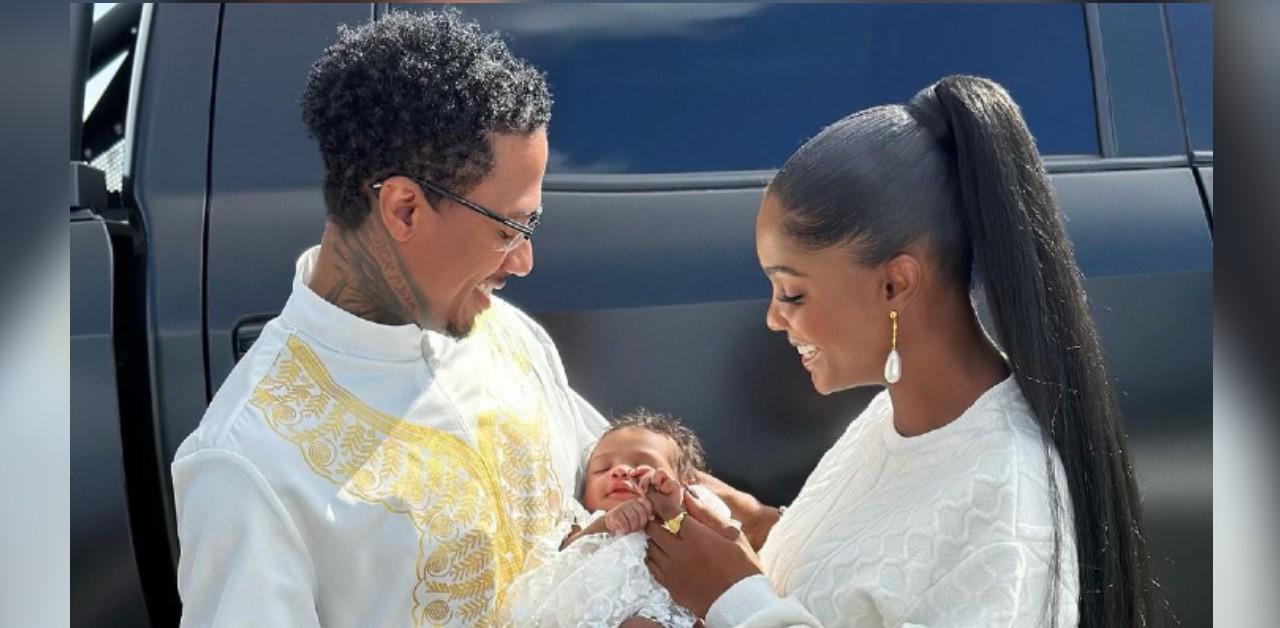 Turning to faith! On Sunday, October 16, Nick Cannon and baby mama LaNisha Cole held a "baby dedication" ceremony for their 1-month-old daughter, Onyx.
Social media photos showed the pair and their loved ones dressed in white and gold while inside a local church, with the tot clad in a lace white dress and white sneakers.
Article continues below advertisement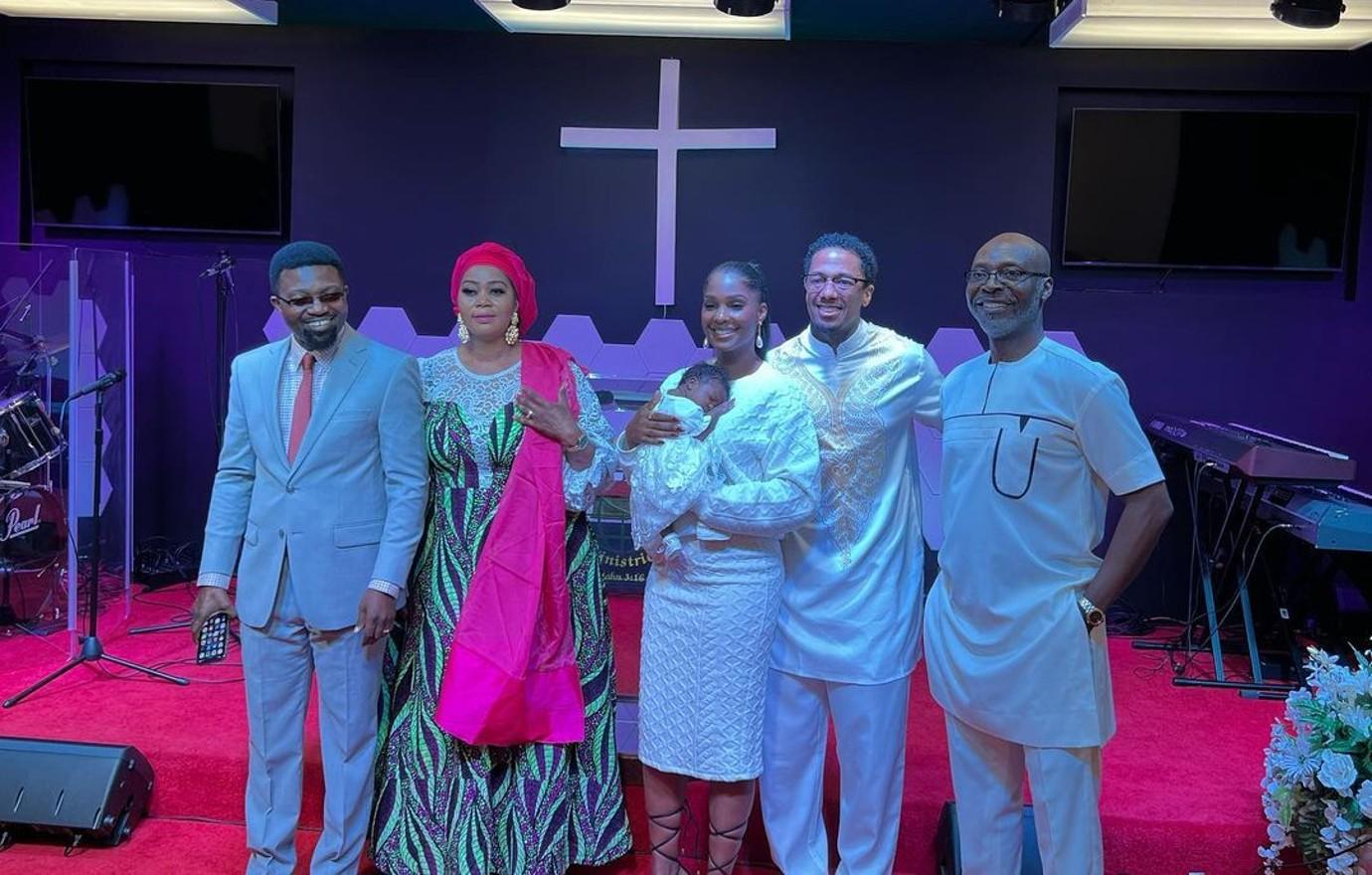 "Such a beautiful Sunday! Onyx Ice Cole Cannon was dedicated to Yahweh today!!!" Cannon, 42, wrote alongside a set of Instagram photos, while Cole captioned her own post, "Thank you to our church family for yesterday's ceremony! It was beautiful."
The special gathering comes just days after Cole, 40, revealed social media bullies were targeting their infant daughter. "Making death threats against a baby is a new low," the model stated in an Instagram post on Friday, October 14. "Some of you guys are disgusting. Regardless of how you feel about my life it's never that deep to threaten my baby."
Article continues below advertisement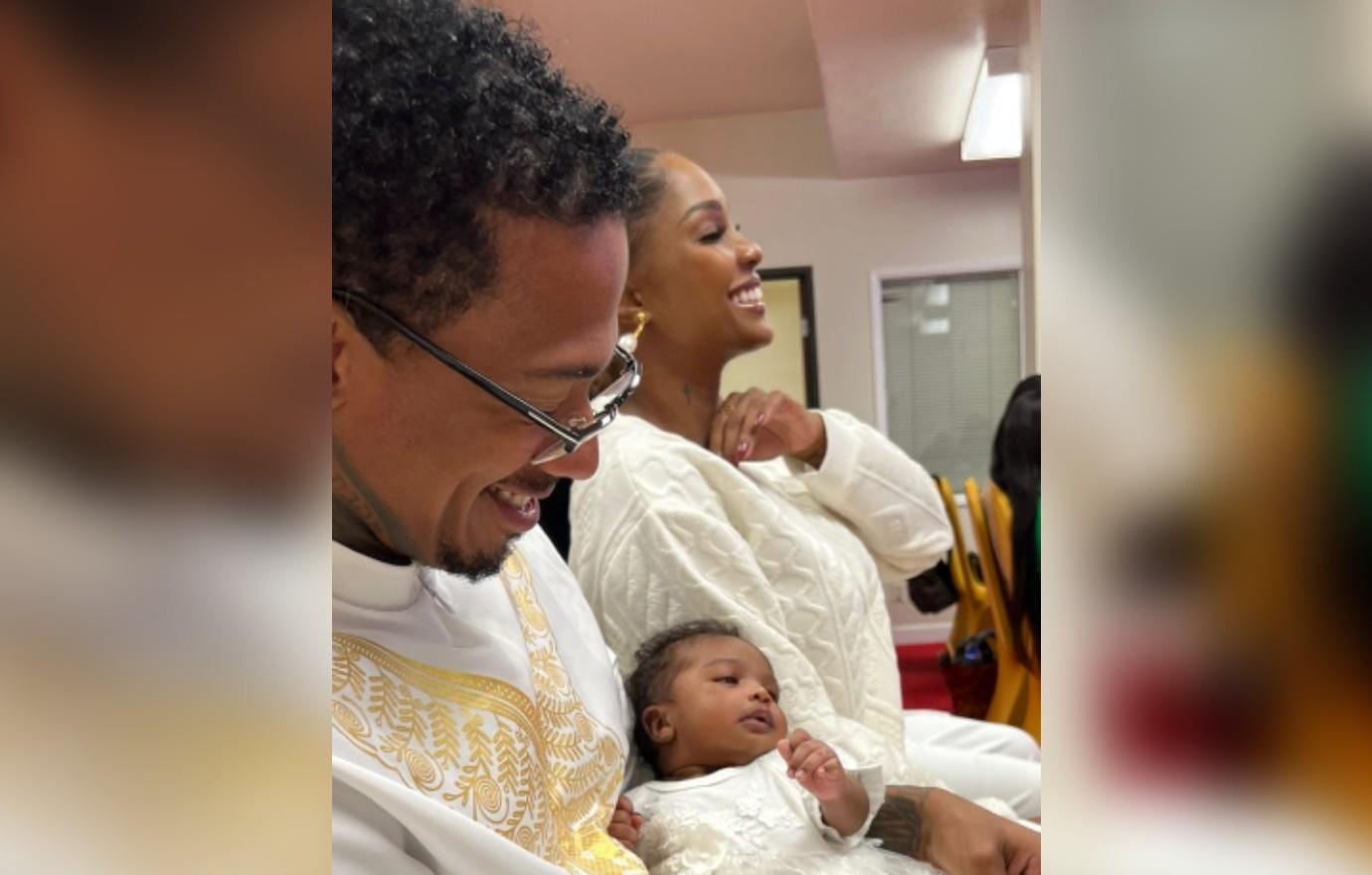 Article continues below advertisement
"I promise to love this little girl with all my heart, regardless what anyone says. I've given up on attempting to define myself for the world or society but instead I'm doing the work to heal and grow into the infinite Being God ordained me to be," the Drumline lead explained. "Hopefully I can teach Onyx the same, to not let others shame or ridicule her with their outside opinions, because when they do they are only projecting their own harsh experiences, pain and social programming onto her unblemished beauty."
"I would never judge someone based off of the amount of children they had," he noted in a previous interview. "Especially when they're a great parent."
Cannon has also insisted that none on his children were an "accident," adding, "Trust me there's a lot of people that I could've gotten pregnant that I didn't. The ones that got pregnant are the ones that were supposed to get pregnant."