Update: Nick Jonas Reveals New Show Where 'Ugly' Accident Occurred Leaving Him With Cracked Rib — Watch
The Olympic life might not be for Nick Jonas after he cracked his rib over the weekend while filming for his upcoming show with the USA's best athletes.
Article continues below advertisement
As OK! recently reported, Jonas sustained an injury while filming for an unknown project and was taken to the hospital on Saturday, May 15. He reportedly returned home the following day, just in time for the Monday, May 17, episode of The Voice. During the episode, the coach addressed his accident, confirming he cracked his rib and suffered "a few other bumps and bruises," after taking "a spill on a bike."
Article continues below advertisement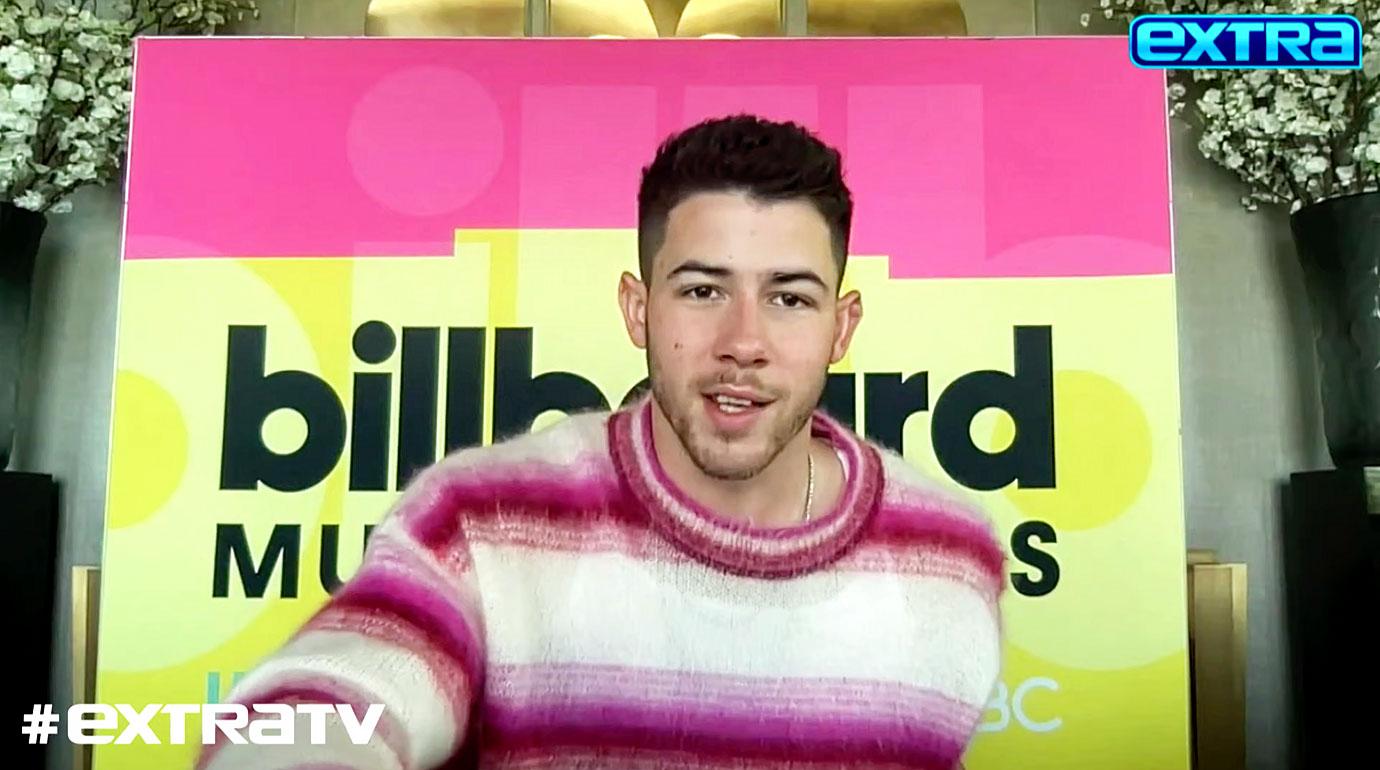 While talking to Extra's Jenn Lahmers, Jonas explained: "Me and the brothers [Joe and Kevin Jonas] are competing against each other in Olympic sports, and one of the events required me riding a bicycle. Basically, I lost control of the bike and flipped off of it, kind of ugly."
Article continues below advertisement
NBC's Olympic Dreams Featuring Jonas Brothers is an hourlong special that pits the brothers against one another with the help from the country's top athletes. The show is set to premiere on Wednesday, July 21 — two days before the Opening Ceremony for the Tokyo Summer Games.
Article continues below advertisement
Despite Jonas' nasty fall, he insisted he is feeling better and has been taking care of himself. "I do feel really good… Just been getting rest when I am not on The Voice sitting in my chair," the handsome hunk said. "Honestly, I feel really fortunate, feel really good." Since there is nothing to "really do" about a broken rib, Jonas told Lahmers he is just going to "wait it out and deal with some of the pain."
While in recovery, Jonas is gearing up to host the Sunday, May 23, Billboard Music Awards. Jonas admitted he's been a "fan" of the awards show for as long as he could remember, sharing: "[It] has always been one of my favorites."
Article continues below advertisement
Meanwhile, Jonas is handing over his coaching chair on The Voice to newlywed Ariana Grande — who tied the knot with hubby Dalton Gomez over the weekend. While discussing her new position, Jonas expressed his support for the pop star, insisting: "She's gonna crush it."
As for her marriage, Jonas couldn't be more excited for the "7 rings" singer. "Marriage is the best decision I ever made, so I am thrilled for them," he told the host.
Article continues below advertisement
Article continues below advertisement
When Jonas is not working on his upcoming Olympic show, filming for season 20 of The Voice and preparing for the awards show, he's been flying over the pond to see his wife.
Chopra has "been shooting a lot in the U.K., so I am kind of back and forth since the fall of last year and will continue through November," he explained of married life. "The days I have off, I will pop over back to be with her, see our puppies," he said, adding: "We always figure out how to make the schedules line up."
Article continues below advertisement
Being "back on tour with the guys with some new music for sure, outside, with our good friend Kelsea Ballerini" will be "the party of the summer," he concluded.