NEWS
Does Harry Know? Olivia Wilde Caught In Emotional Embrace With Ex Jason Sudeikis After Styles Split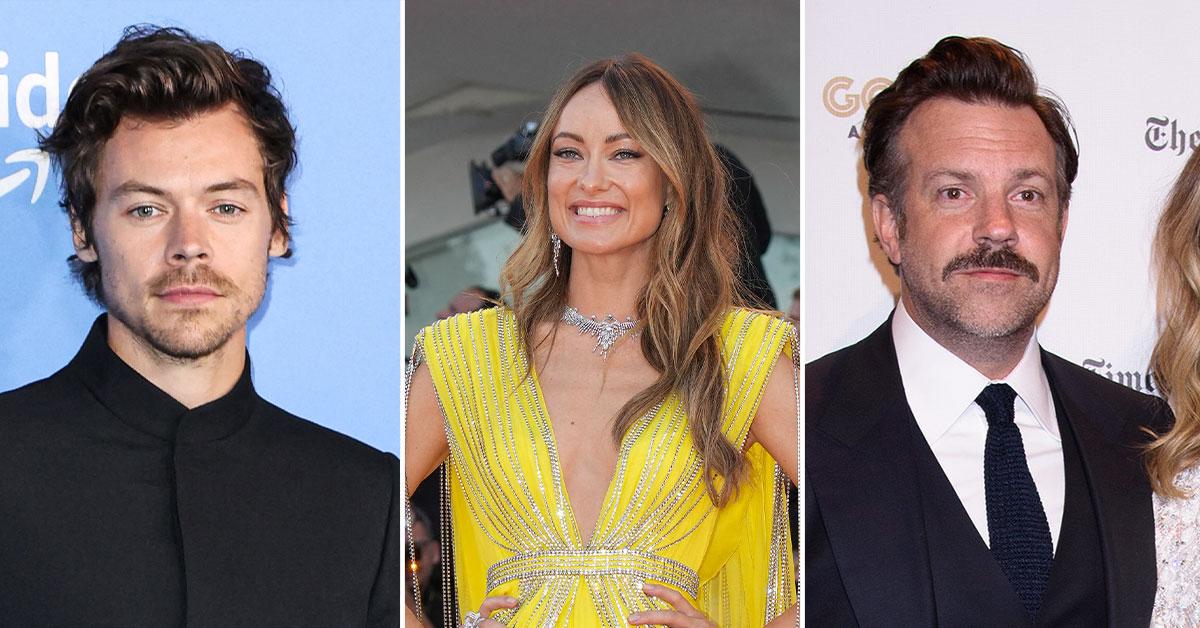 Leaning on a friend? Despite Olivia Wilde and Jason Sudeikis' messy and highly-publicized split, they appear to be on great terms.
The very friendly exes were spotted putting on a united front in Los Angeles on Friday, January 27, hugging and exchanging smiles in a public parking lot. Seemingly paying no mind to the photographers and onlookers, Wilde, 38, and Sudeikis, 47, happily embraced.
Article continues below advertisement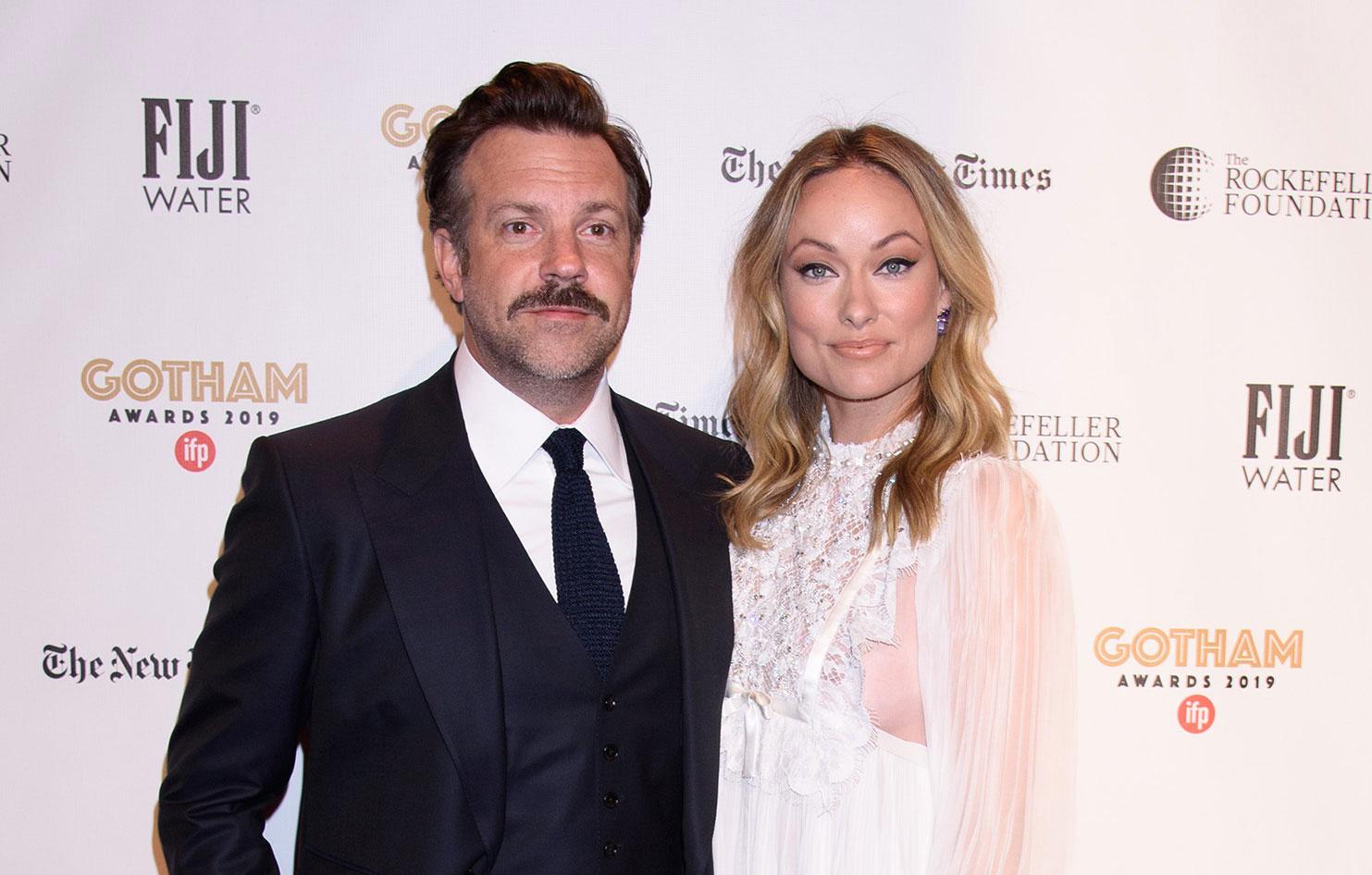 The coparents' children, Otis, 8, and Daisy, 6, were not seen in the photos, where Wilde was snapped dressed casually in a yellow sweater and light-wash jeans. The Ted Lasso actor also opted for comfort in an off-white hoodie, navy blue pants and a baseball cap.
The sighting comes more than two months after it was reported that Wilde and Harry Styles went their separate ways. The former Hollywood couple's union had been highly talked about considering the timeline of Wilde's split from the Horrible Bosses star and romantic link to the "Watermelon Sugar" artist.
Article continues below advertisement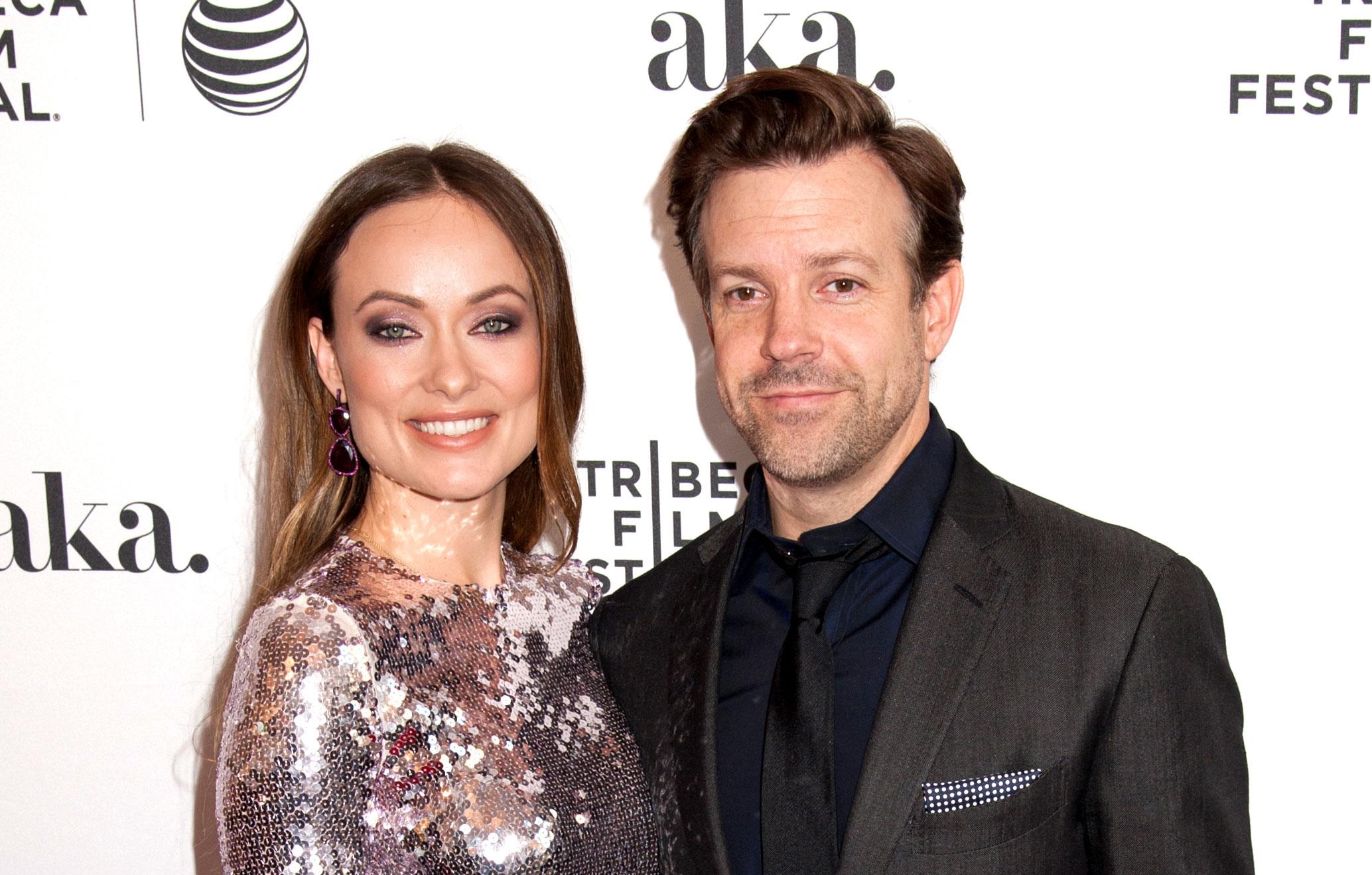 Wilde and Sudeikis broke up in fall 2020, with the actress quickly moving on with the 28-year-old Grammy Award winner after they started working together on Don't Worry Darling that same year. (While it's unclear when exactly Wilde and Styles started dating, they were first spotted as an item at a wedding in January 2021.)
Following months of rumors that she left Sudeikis for Styles, Wilde finally cleared the air late last year in an October cover story. "Our relationship was over long before I met Harry," Wilde declared at the time. "Like any relationship that ends, it doesn't end overnight."
Article continues below advertisement
Wilde candidly added that she and the father of her children experienced a "very bumpy road" before officially dissolving their relationship "towards the beginning of the pandemic." While bashing the "false narratives and drama" that has plagued them since their split, Wilde emphasized that the exes' dynamic was not benefitting their children. "We could be better parents as friends who live in different houses."
And while they appeared to be on good terms after going their separate ways, Wilde being served custody papers on stage at CinemaCon in April 2022 proved otherwise.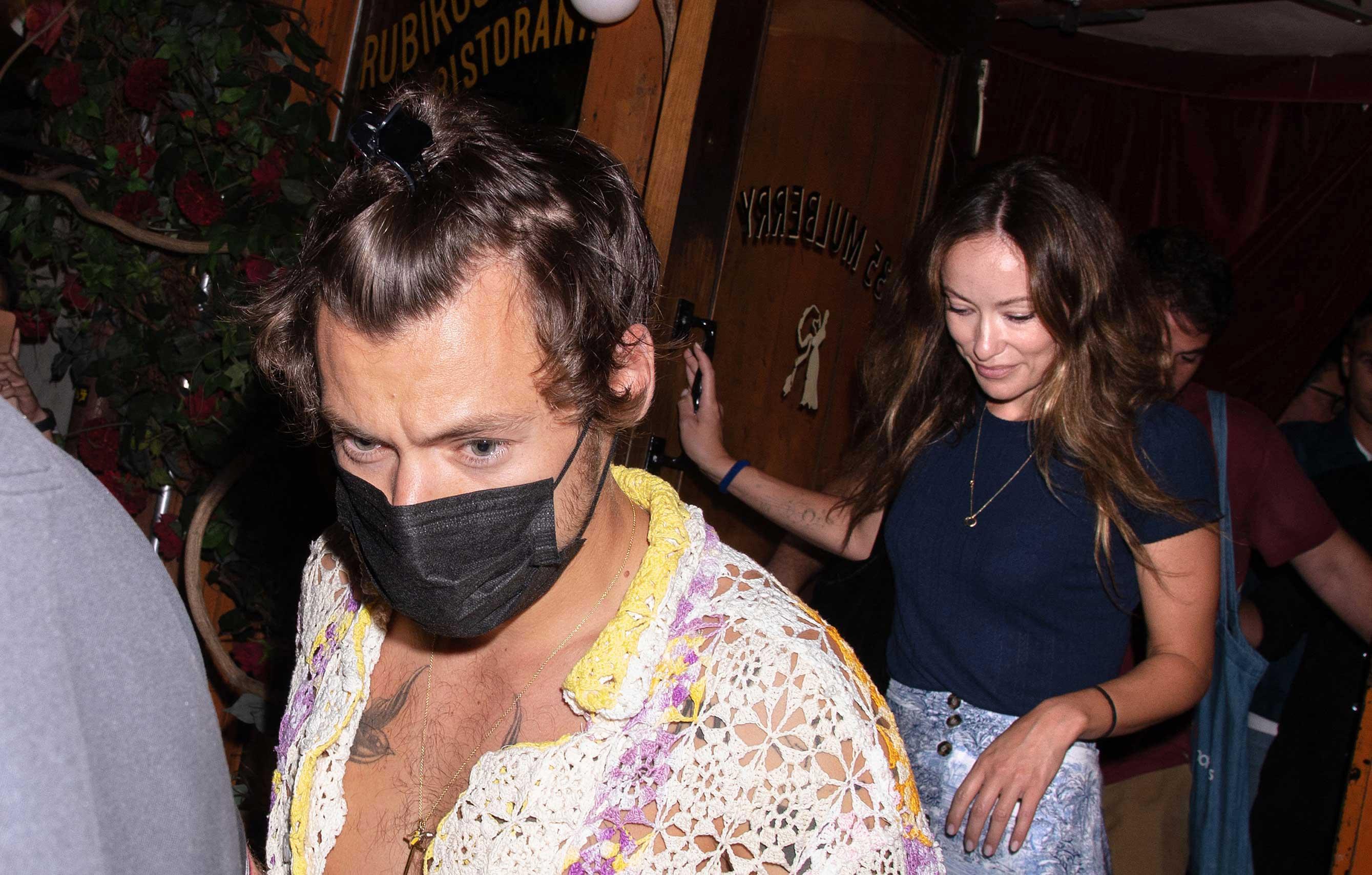 Article continues below advertisement
Sudeikis has since denied knowing that his ex would be served the papers in such a humiliating way — though Wilde admitted in her cover story that she wasn't surprised by the move.
"Unfortunately, I wasn't that shocked. There's a reason that I didn't stay in that relationship," she dished. "Unfortunately, that was consistent with my experience of the relationship."
Article continues below advertisement
And between their headline-making custody battle, as well as their former nanny spilling the tea on their messy situation, it seems Wilde's relationship with Styles was doomed.
"Harry is the one who broke it off," an OK! insider spilled in November 2022. "People around him had become increasingly concerned about the negativity associated with Olivia, Jason, the nanny; it was all too much. Harry could see through it all though. It's not like he allowed it to effect the relationship. But how could it not?"
Page Six obtained photos of Wilde and Sudeikis' embrace.