NEWS
People With 'Self-Respect, A Career, Morals' Will 'Steer Clear' Of Ivanka Trump & Jared Kushner As They Return To Their Normal Lives, Former Friend Reveals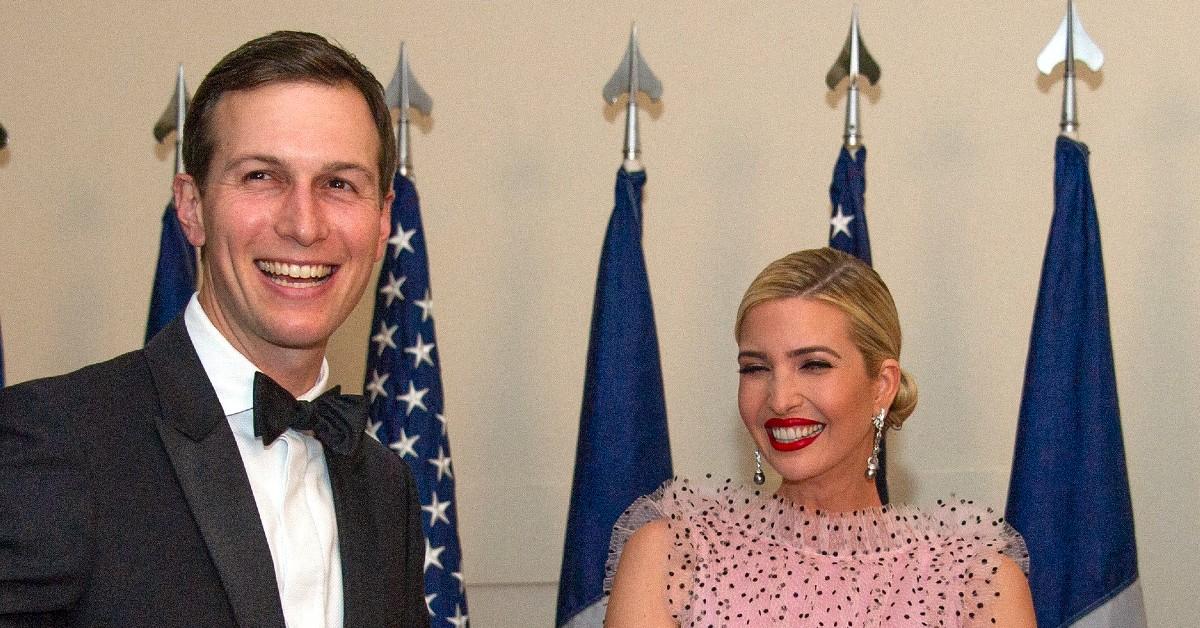 Dissed and dismissed! As Ivanka Trump and Jared Kushner adjust to life outside of the White House, the big question is — who will the pair hang out with?
For one, it doesn't seem like the duo will have a bunch of people in their inner circle that they can count on.
Article continues below advertisement
"They'll be welcomed back by people who know the Trumps are as close as they'll get to power," a former friend revealed. "But everyone with self-respect, a career, morals, respect for democracy, or who doesn't want their friends to shame them both in private and public will steer clear."
"They will probably be welcomed by real estate types and that group of Upper East Side and Palm Beach families that read about themselves in Quest magazine but who don't matter," another longtime pal added.
Trump, 39, and Kushner, 40, will find dinner parties to attend, "but they will be the entertainment," the friend added, implying that they will be laughed at.
Article continues below advertisement
"Ivanka is no Princess Margaret and Jared is not the Duke of Windsor regaling guests with amusing bon mots to a captive audience. No one wants to hear about Sarah Huckabee's pies or Steve Bannon's shirts," the insider said.
Following Donald Trump's exit from office, Ivanka and Kushner headed to Florida, where they bought a $30 million lot on Indian Creek Island, a.k.a. "Billionaire's Bunker."
Article continues below advertisement
The couple hasn't even moved into their new home yet, and they are already being called the "neighbors from hell," a source told OK!.
"Miami is a very liberal town. What will happen when these two want to go to restaurants or shop in town? They will need a constant security presence and will disrupt everywhere they go," a local insider added. "Miami is run by Jennifer Lopez and Gloria Estefan. The elite residents will need to make a choice, because if you accept Ivanka and Jared, you will lose J.Lo and A-Rod."
For now, the two are residing at Trump Doral in Miami, Fla., OK! exclusively reported.
Article continues below advertisement
Whether the two live down south or on the East Coast, it seems like their old cliques will not welcome them with open arms. "People will be nice to their faces," a former friend told Vanity Fair for the publication's March 2021 issue. "After all, it's called polite society for a reason. But people will be falling all over themselves the next day to say how awful they'd been and how they had no idea. Her father's vulgarity and his father's criminality will always loom too large."
However, another source said that wherever Ivanka and Kushner land, they will brush off the negative comments. "Narcissists aren't self-reflective people who hear criticism and take it to heart," they said. "They turn that criticism around and find a way to blame the people who said it."