NEWS
'Nasty and Disgusting': President Joe Biden Ridiculed After Suffering Coughing Fit While Shaking Young Students' Hands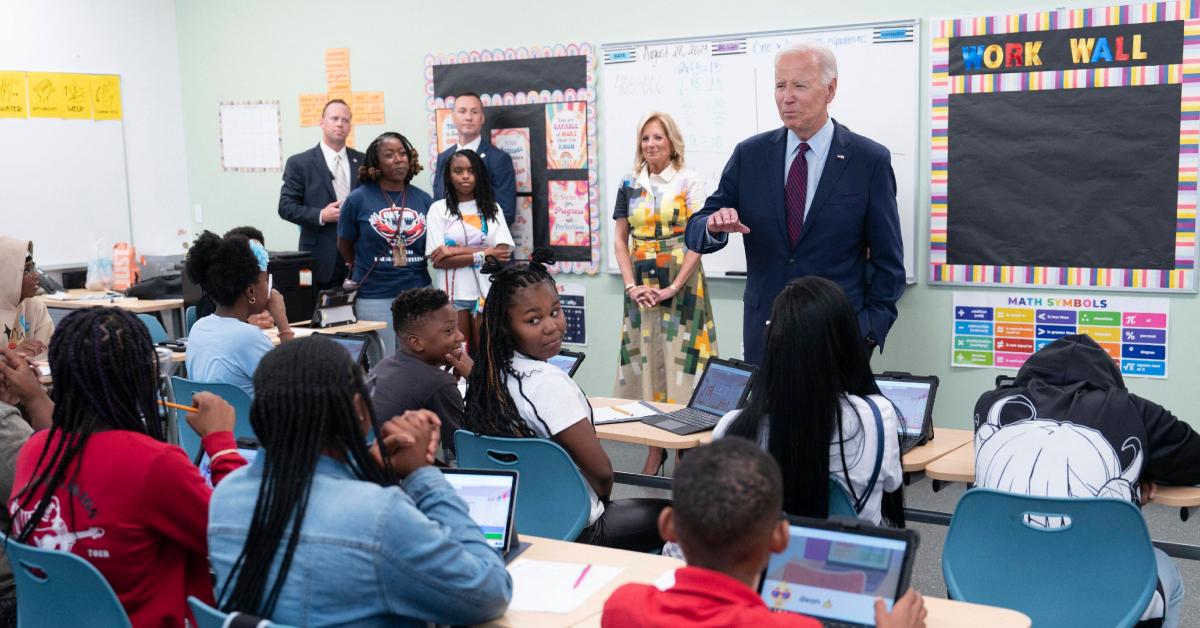 President Joe Biden's visit to a middle school in Washington, D.C., didn't turn out as planned.
On Monday, August 28, the 80-year-old and his wife, First Lady Dr. Jill Biden, stopped by Eliot-Hine Middle School to welcome students back on their first day of classes after summer vacation.
Article continues below advertisement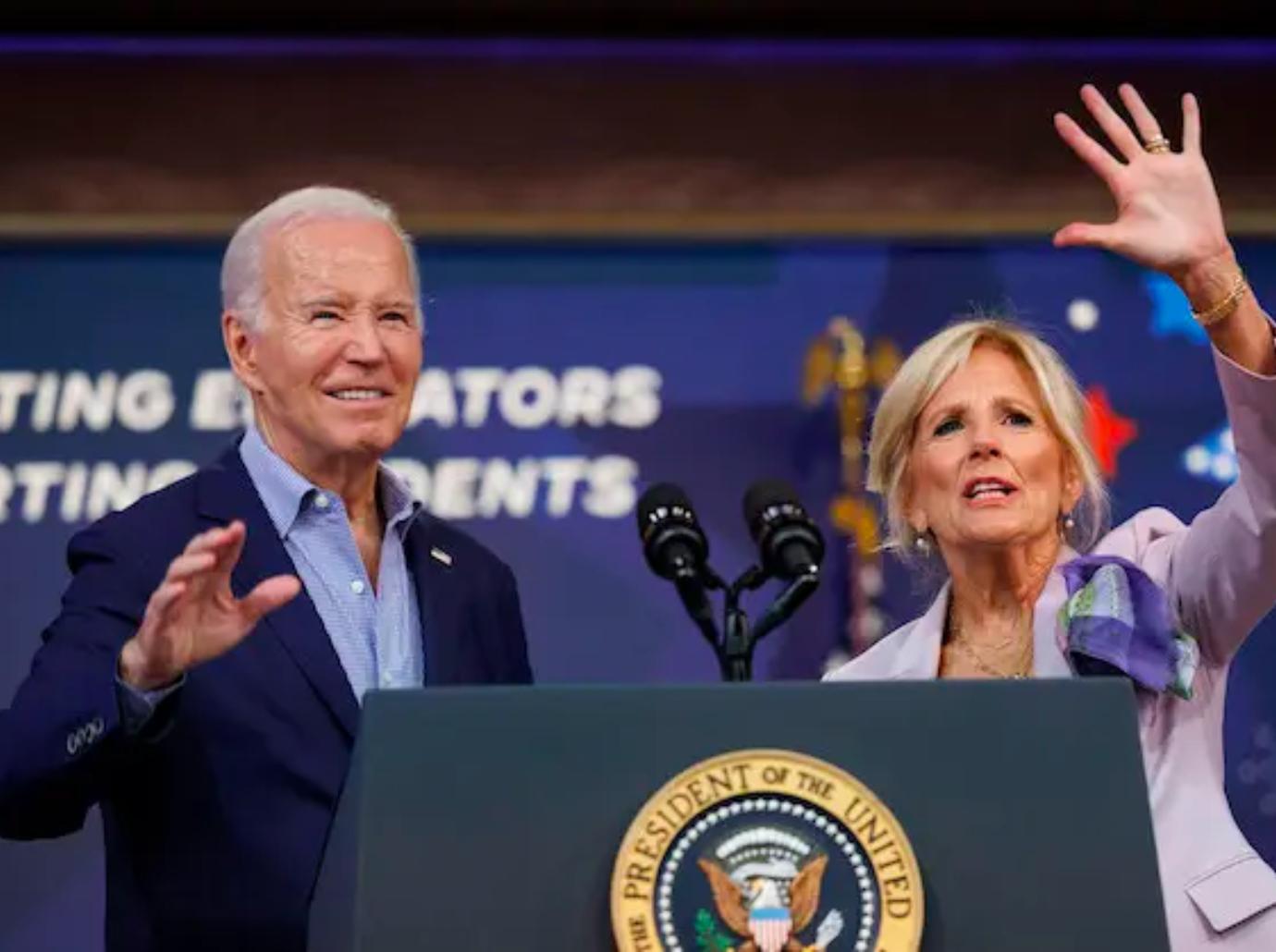 While a majority of students appeared thrilled to be greeted by the U.S. commander-in-chief and his lovely lady, things seemed to take a turn for the worse after Biden suffered a coughing fit while shaking the young kids' hands at the bottom of a staircase.
As seen in a viral social media video, the POTUS clenched his left fist to cover his mouth while letting out a few coughs and continuing to greet each student. His coughing fit continued as the line of children moved along.
Article continues below advertisement
The clip quickly drew loads of attention, with critics slamming the president while Biden's supporters tried to defend what they felt was a harmless encounter.
"That is nasty and disgusting. Next time he appears someplace everyone should show up in gloves," one social media user snubbed, as another called him a "super spreader," and a third tweeted, "he's so disgusting! So is PhD. Jill."
Article continues below advertisement
Never miss a story — sign up for the OK! newsletter to stay up-to-date on the best of what OK! has to offer. It's gossip too good to wait for!
"Be fair, he coughed into his left hand and shook hands with his right," one user said in defense of Biden, though they followed up with a jab, stating: "Thank goodness he passed up the opportunity to smell the girls' hair as they passed by."
A true admirer of Biden clapped back, writing, "twice is not 'repeatedly.' The cough is barely a cough. He keeps that hand closed and away from the kids. There's nothing wrong with this at all," while another fan said, "So? He coughed into his left hand and shaking with his right hand."
Article continues below advertisement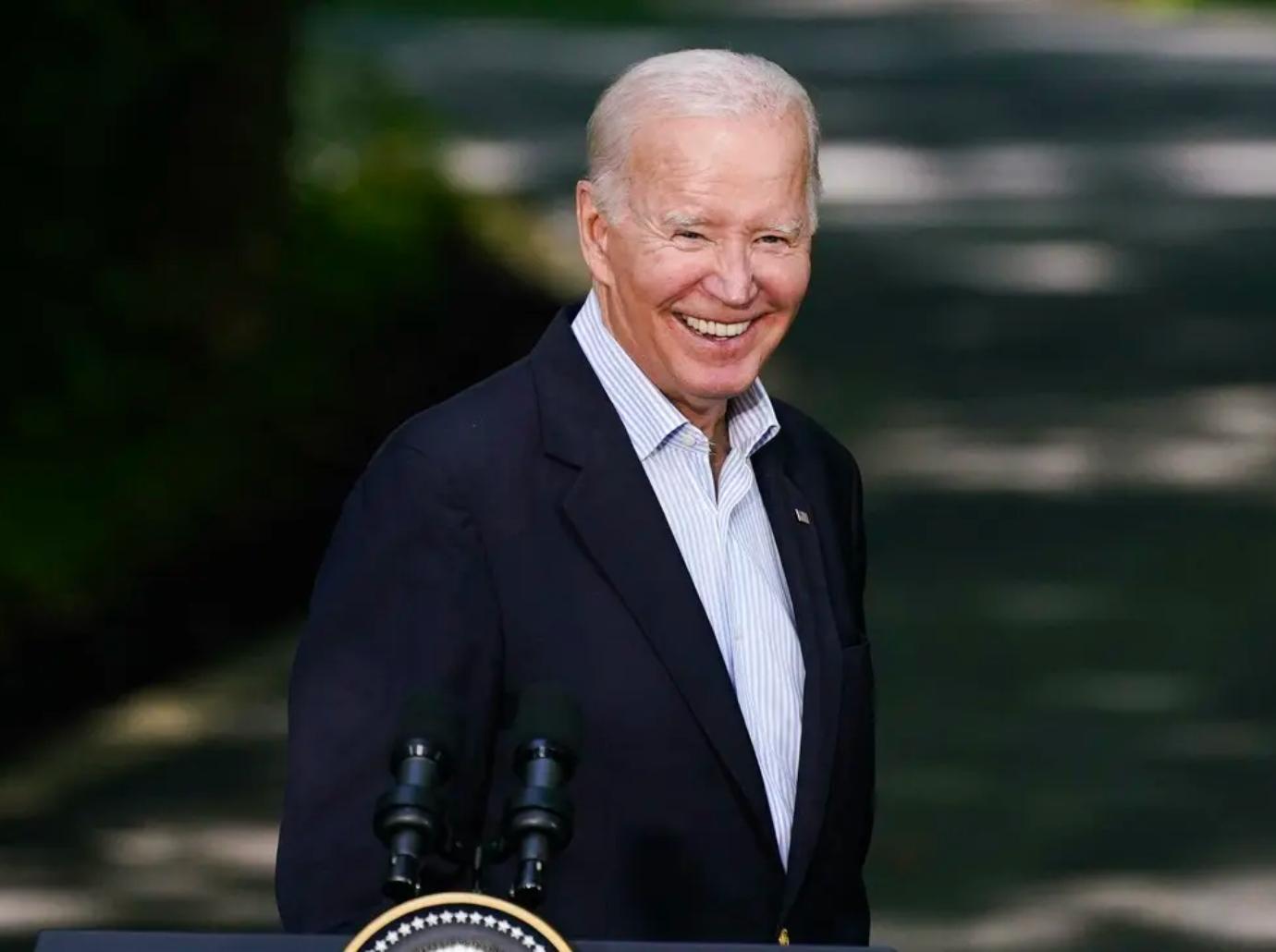 To make matters more alarming, Biden's personal physician, Dr. Kevin O'Connor, was seen entering the Oval Office with the president shortly after returning to the White House from Eliot-Hine Middle School.
White House Press Secretary Karine Jean-Pierre was pestered by reporters looking for an answer regarding Biden's coincidental meeting with his doctor shortly after being unable to shake his cough — though she refused to comment on the concerning situation.
Article continues below advertisement
"The press pool spotted the president walking into the Oval Office with his personal physician Dr. O'Connor a few minutes ago," one reporter asked during a press briefing on Monday. "Did he have an appointment? Did he have a health concern?"
Jean-Pierre answered, "This is the first time I'm hearing of that. Clearly, I did not see that. So I can't speak to that."