ROYALS
Meghan Markle & Prince Harry's Devout Following Blast 'Pathetic' Prince Charles After He Announces New Climate Crisis Initiative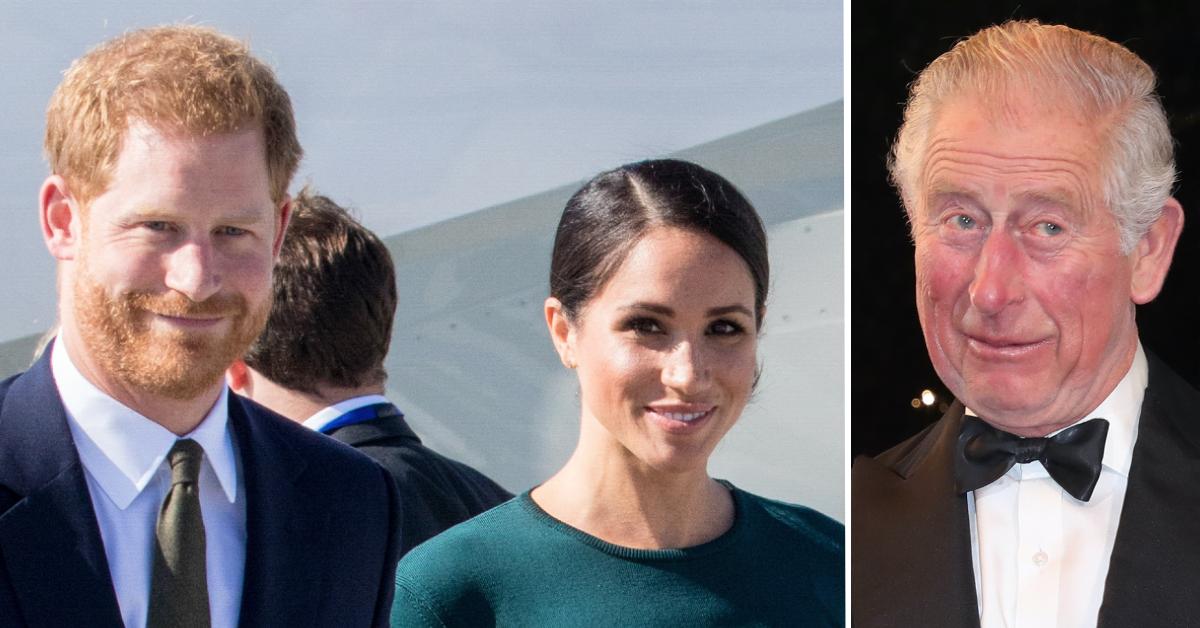 Article continues below advertisement
"It's an uphill battle to try and persuade people that you can't go on doing the things we've been doing without having a terrible price to pay," he said in an interview with CNN. "I've always rather subscribed to the catastrophe theory because as human beings, we tend to leave things until it's too late. It's only literally in the last 18 months or so, the mood has changed and people have become much more concerned suddenly about the situation we face — both from a global warming climate change and biodiversity."
THE ROYAL SCANDALS OF 2020: FROM MEGXIT TO 'THE CROWN' DRAMA & MORE
He continued, "Planetary health and nature's health is intimately linked to our health, and the more we destroy the nature world around us and biodiversity, for which we depend on its infinite variety, the more we encourage mass extinctions of species that we don't always realize we depend on. Each of us are connected with nature, [so] we are making ourselves more vulnerable to all sorts of diseases and problems."
Article continues below advertisement
Following the chat, people took to Twitter to share their thoughts about Prince Charles' views.
"Copying from Harry and Meghan again they are out of date boring dull and pathetic and they copy because they have no originality they are sad and pathetic," one person wrote. Another added, "Sounds a lot like what Harry has been saying but was called for. Also LOL at them doing interviews with US networks now. Guess Britain is getting a bit too small these days."
Article continues below advertisement
However, the red-headed royal faced criticism when he made headlines for flying private in 2019.
"I came here by commercial," he said at the launch of Travalyst, which took place in Amsterdam in September 2019. "I spend 99 percent of my life traveling the world by commercial."
He added, "Occasionally there needs to be an opportunity based on a unique circumstance to ensure that my family is safe — it's generally as simple as that."
Harry — who previously said his father taught him and Prince William about how important it is to save the planet — also made it clear that "no one is perfect" when it comes to protecting the environment.