ROYALS
Prince Harry and Meghan Markle Chose to be Photographed by Paparazzi Before 'Catastrophic Car Chase'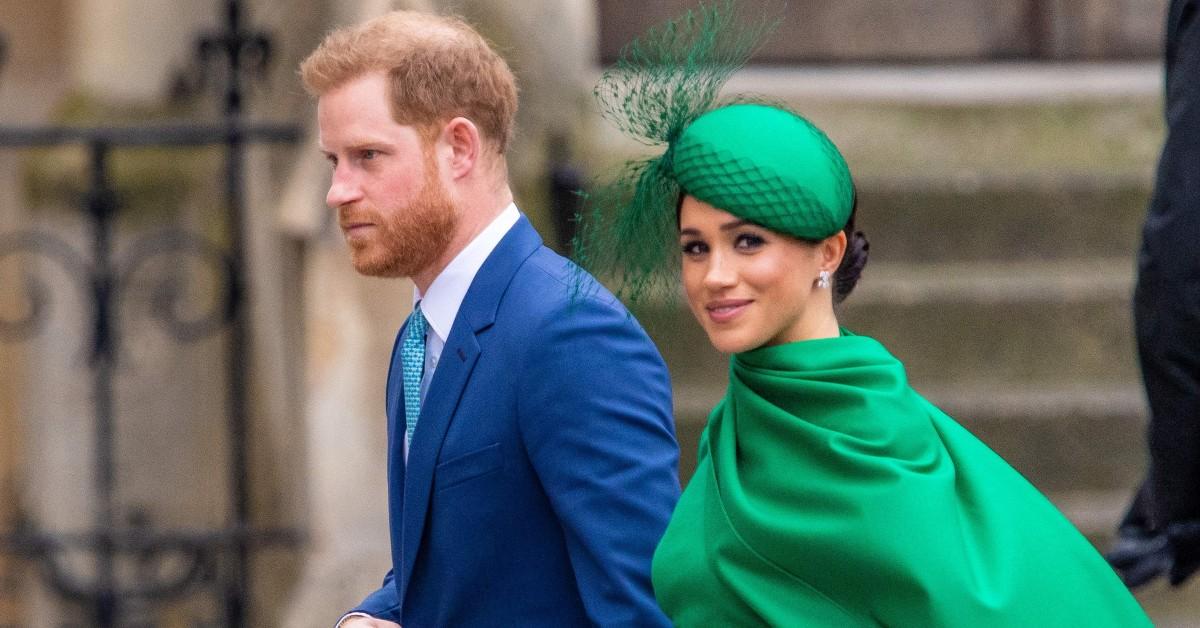 The Sussexes may not want as much privacy as they let on!
On Tuesday, May 16, Prince Harry and Meghan Markle reportedly chose to exit their event out the front entrance to be photographed by the swarms of paparazzi before their supposed "near-catastrophic car chase."
Article continues below advertisement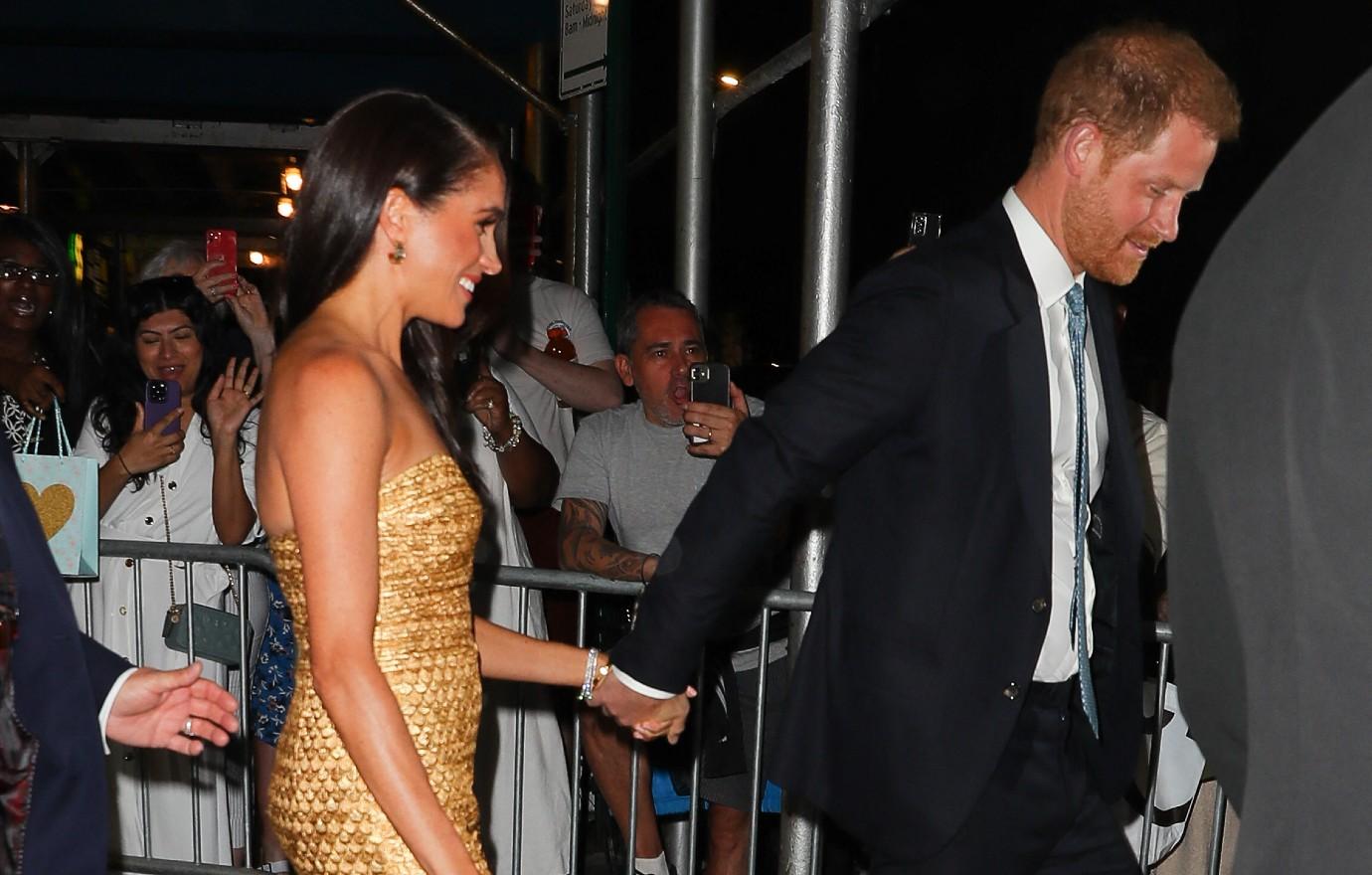 The pair, who often claim they want privacy from the press, elected to strut their stuff as they left the Ziegfeld Theater in Midtown Manhattan. Meghan was pictured in a stunning tight gold gown, while Harry wore a dark suit and light blue tie. The couple smiled at the cameras as they walked hand-in-hand before entering their vehicle.
Even though the royal duo had Chris Sanchez, former secret service agent to Barack Obama and the "king of the back exits" as their security, the Sussexes still chose to leave via the front entrance.
Article continues below advertisement
"Harry and Meghan were willing to give everyone those shots when they left the event, that was not the problem, but they were tailed from that point on," a source shared with The Post.
The controversial couple's rep gushed over the photos, saying, "They were some of the most beautiful images of the evening." Although, soon after the snaps were captured, the parents of two were allegedly in a terrifying car chase where they supposedly almost crashed several times.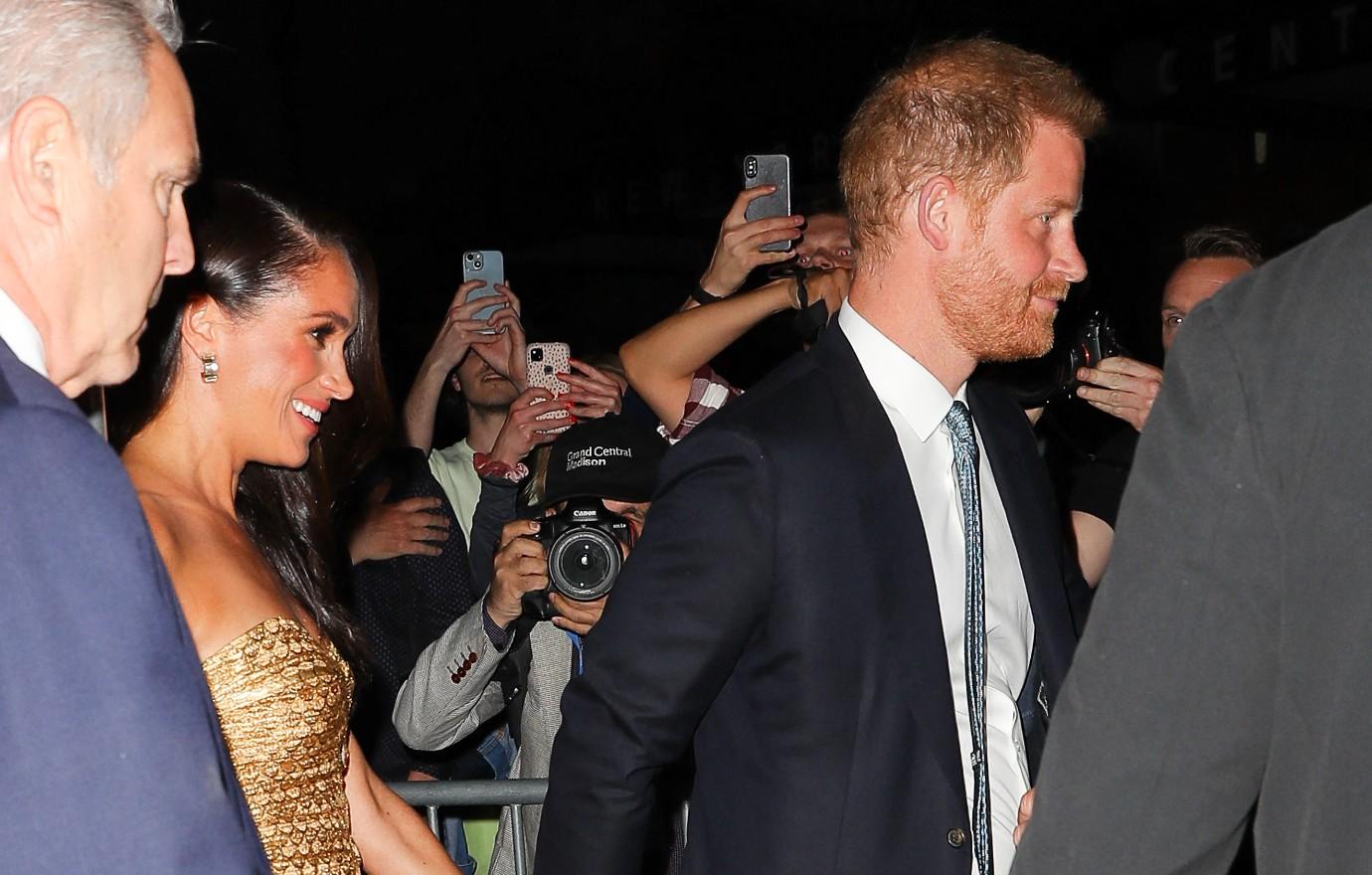 Article continues below advertisement
"Last night, The Duke and Duchess of Sussex and Ms. Ragland were involved in a near catastrophic car chase at the hands of a ring of highly aggressive paparazzi," their rep released after the situation. "This relentless pursuit, lasting over two hours, resulted in multiple near collisions involving other drivers on the road, pedestrians and two NYPD officers."
While they understand "being a public figure comes with a level of interest from the public, it should never come at the cost of anyone's safety."
"Dissemination of these images, given the ways in which they were obtained, encourages a highly intrusive practice that is dangerous to all in involved," they concluded the message.
Two days after the incident, the photo agency, which supposedly caused this dangerous situation for the Spare author and his wife, shared their side of the story.
Article continues below advertisement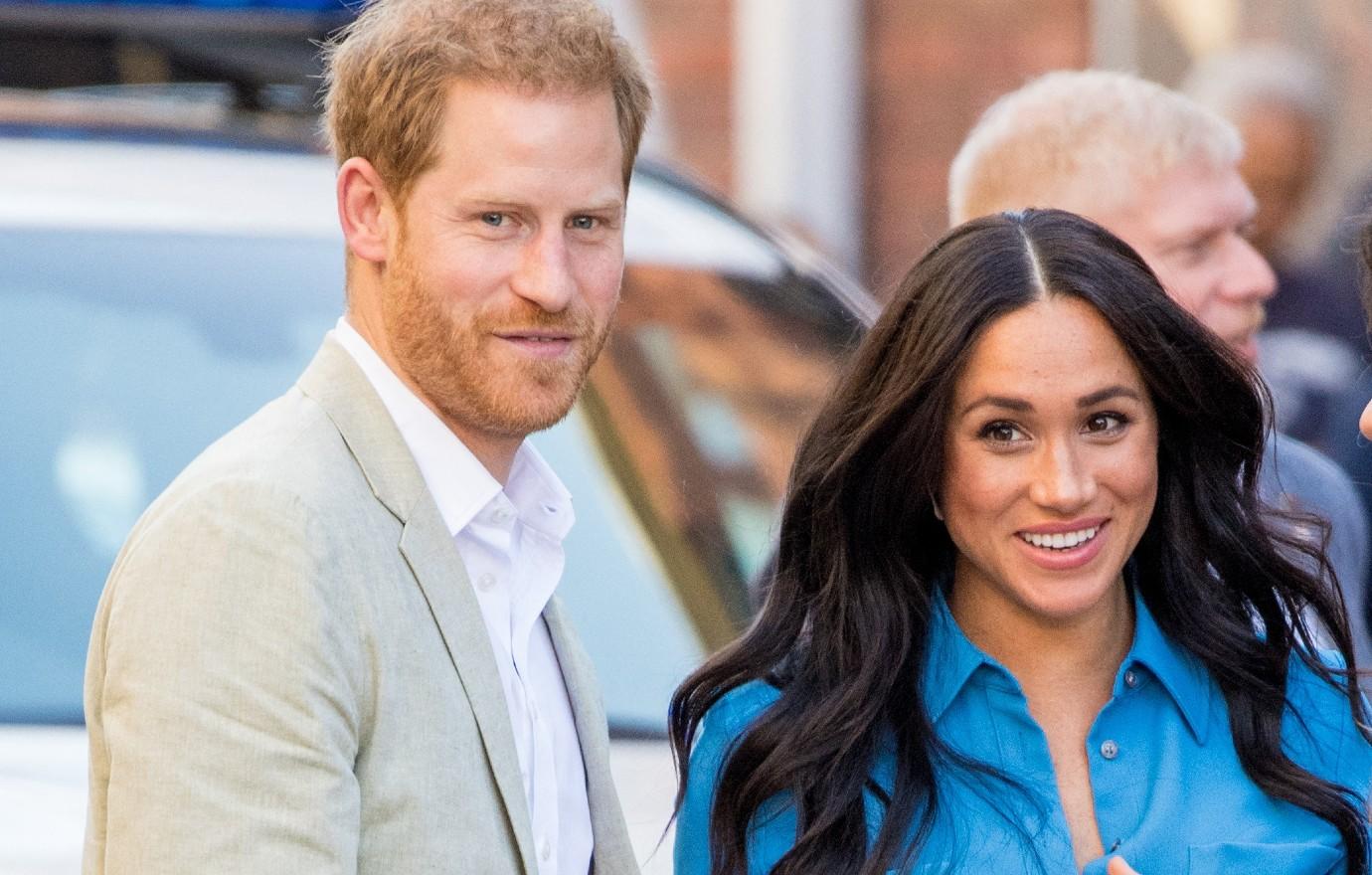 "At Backgrid USA Inc., we value transparency and ethics in journalism, which include providing fair and factual responses to claims," they began.
"According to the photographers present, there were no near-collisions or near-crashes during this incident. The photographers have reported feeling that the couple was not in immediate danger at any point," the company explained.
Article continues below advertisement
Never miss a story — sign up for the OK! newsletter to stay up-to-date on the best of what OK! has to offer. It's gossip too good to wait for!