ROYALS
Prince Harry and Meghan Markle Devastated Over Brutal Reactions to NYC Car Chase, Spills Source: It's 'So Hurtful'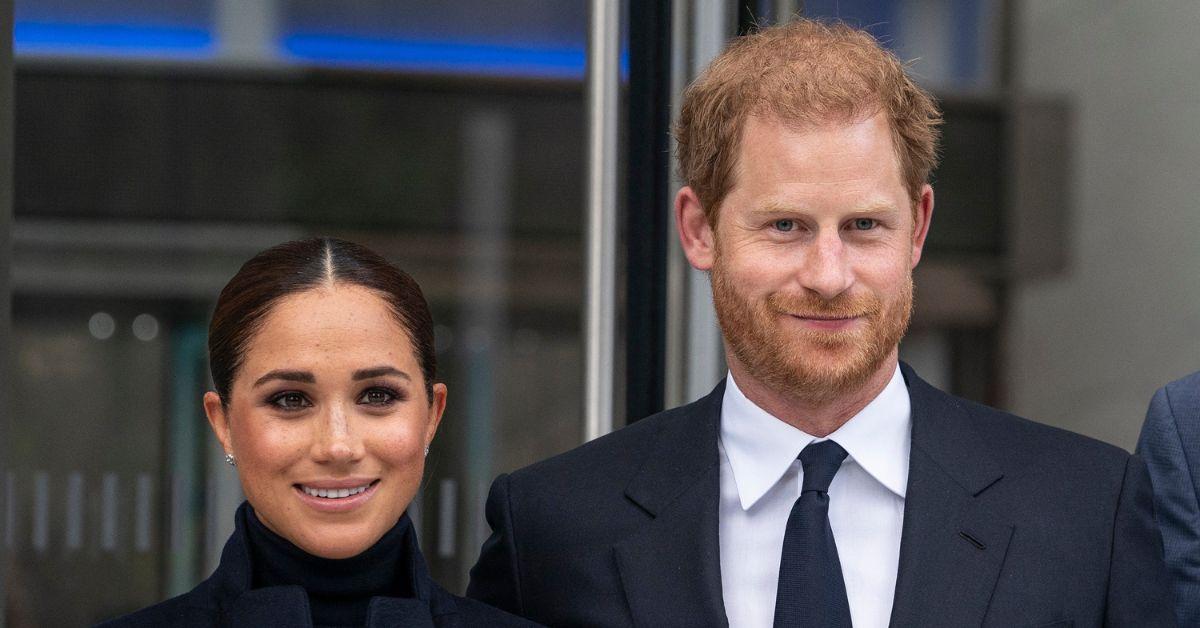 As if Prince Harry and Meghan Markle's "near catastrophic car chase" with paparazzi through the New York City streets wasn't challenging enough to deal with, the couple is now on the receiving end of backlash for their recollection of the events.
An insider revealed the Duke and Duchess of Sussex have been "shocked" by the response to their frightening experience that took place on Tuesday night, May 16, when "a ring of highly aggressive paparazzi" followed them after leaving the 2023 Women of Vision Awards.
Article continues below advertisement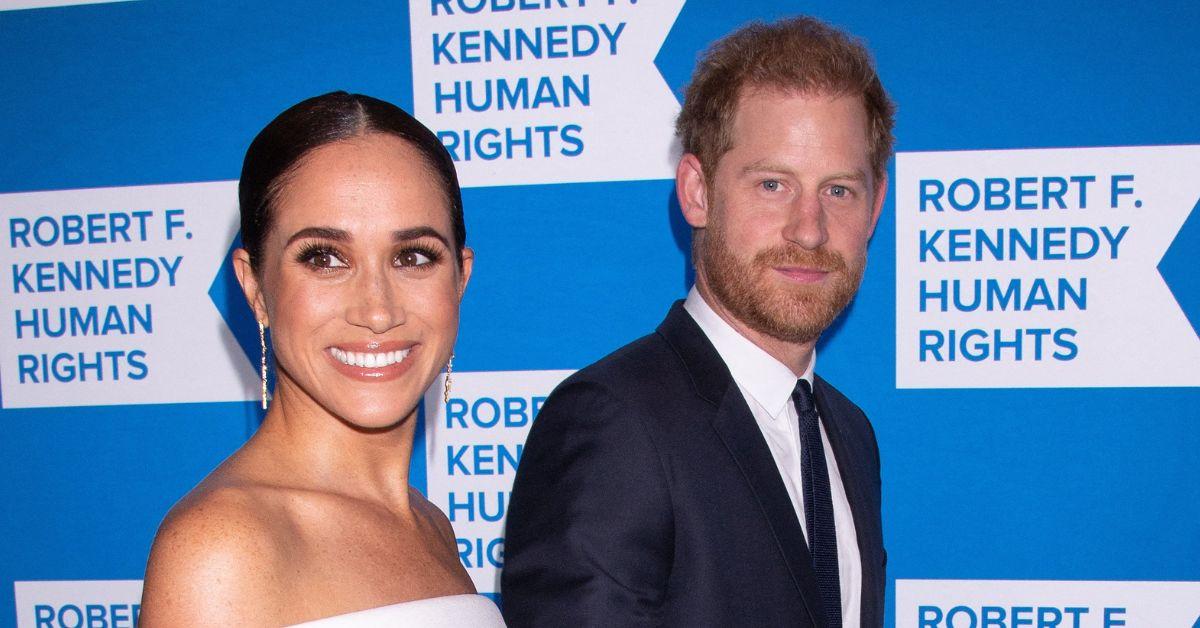 "They insist their account of the car chase was absolutely not exaggerated, and for people to say otherwise is so hurtful and out of line," the source told a news publication.
Despite coming under fire, the insider noted Harry, 38, and Meghan, 41, refuse to be silenced. "As far as staying out of sight and being scared to show their faces, that's not going to happen," they said. "[This has] just strengthened their resolve to keep standing up for themselves and speaking out when they feel wronged."
Article continues below advertisement
After a rep for the controversial couple released a statement detailing the "relentless pursuit" that allegedly lasted "over two hours" and "resulted in multiple near collisions involving other drivers on the road, pedestrians and two NYPD officers," everyone from police insiders to the New York City governor and celebrities called their story into question.
"The Duke and Duchess of Sussex arrived at their destination and there were no reported collisions, summonses, injuries, or arrests in regard," a statement from the NYPD confirmed, with an officer adding: "Nothing happened. It's a bogus story."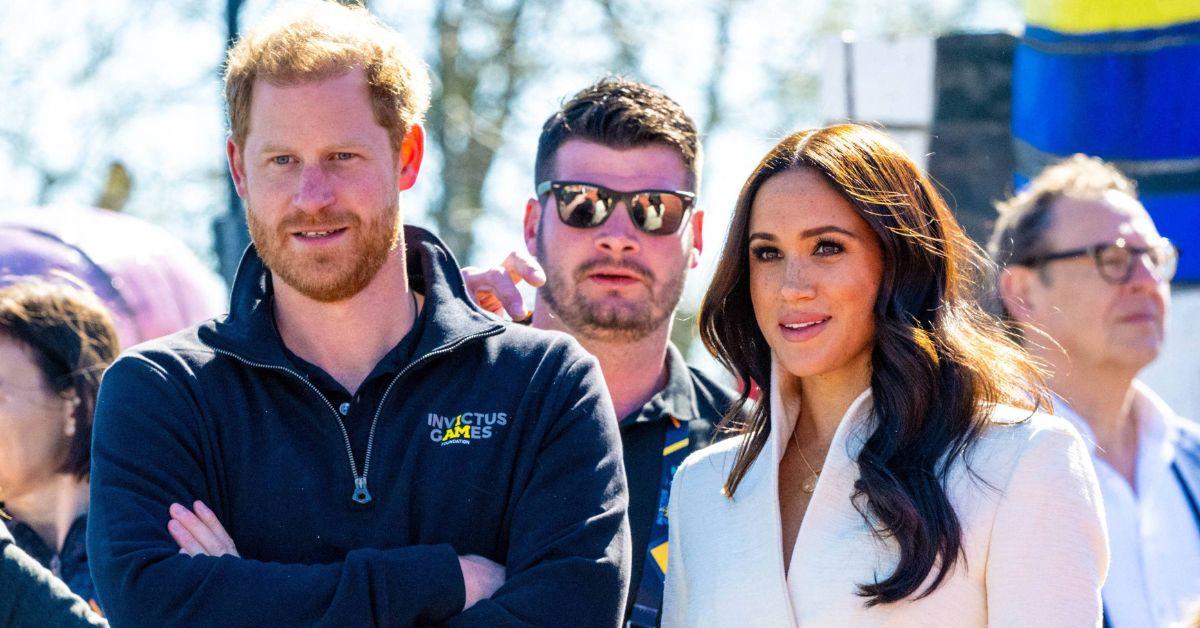 Article continues below advertisement
Mayor Eric Adams also casted his doubt, saying: "I would find it hard to believe there was a two hour high speed chase."
As the story made headlines, Whoopi Goldberg chimed in to note that while the couple may have been "dealing with aggressive paparazzi," the busy Manhattan traffic would make it difficult for any sort of car chase to take place.
Article continues below advertisement
"I swear to you, this woman needs to get on Housewives," Bethenny Frankel joked of the situation, referring to the Suits alum. Pointing out that she's "never heard of Taylor Swift or Beyoncé or J.Lo or mega, mega, mega stars like Justin Bieber or Harry Styles" having similar experiences with paparazzi, Bethenny questioned: What's going on? Is [sic] Mr. Magoo and Elmo who their publicist is? Someone control the beast."
In light of the rather brutal reactions to the couple's scare, their rep released a statement in an attempt to silence the critics. "Respectfully, considering the duke's family history, one would have to think nothing of the couple or anybody associated with them to believe this was any sort of P.R. stunt. Quite frankly, I think that's abhorrent," the rep told an outlet, referencing how the Spare author's mother, Princess Diana, died in a car wreck while her vehicle was being hounded by photographers in 1997.
Never miss a story — sign up for the OK! newsletter to stay up-to-date on the best of what OK! has to offer. It's gossip too good to wait for!