'I Thought We Were Better Than That': 'RHOP' Star Dr. Wendy Osefo Was 'Hurt' That Costar Gizelle Bryant Spread False Rumors About Her Marriage
Article continues below advertisement
During the latest season — which premiered on July 11 on Bravo — viewers will get to see Osefo and Gizelle Bryant's relationship evolve ever since the latter claimed that the professor's husband, Eddie Osefo, was cheating on her.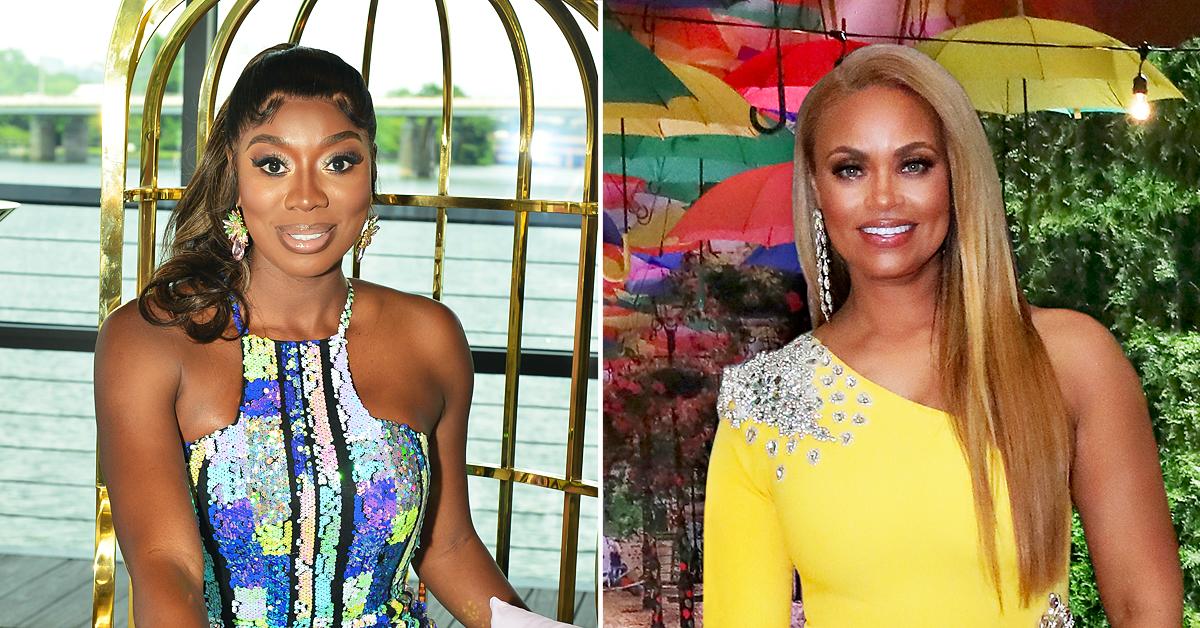 Article continues below advertisement
"My issue was with Gizelle – bringing up something that she said she knows is a lie on a platform with millions of people," the 37-year-old exclusively tells OK! while talking about the latest season of RHOP. "I thought we were better than that. If you're my friend, then why would you bring it to the platform? Because as a friend, you are supposed to squash rumors of your friend, not bring them up, and if you are so considerate, then I would expect you to talk to me about it.
"You guys really just have to watch the season to see how everything plays out and everything unfolds," she teases.
Article continues below advertisement
Article continues below advertisement
Osefo shares that the two ladies will "talk through" the incident. "But I don't think anyone wants their friend – whether that is an associate or whether that is a best friend — to betray them because the feeling of betrayal really stings and runs deep," she says.
Article continues below advertisement
However, the brunette beauty didn't mind the hearsay since she is a public figure and knows it comes with the territory.
MORE ON:
The Real Housewives of Potomac
"You have to know your truth because there are going to be so many people saying what your truth is, and so when Eddie and I heard about it, we were like, 'Oh my gosh, these people!' We laughed it off," she reveals. "We didn't think twice about it — it was nothing. Again, when you're in the public eye, this is what is done and we talk about that a little bit as a group, the fact that we have all been talked about — if you Google anyone of us, we are not immune to it.
Article continues below advertisement
"It was never an issue about it being done — that wasn't the main issue. The issue was the expectations of friends when something like that is done to you," she adds.
Article continues below advertisement
As for where Bryant and Osefo stand now, she says: "We are giving each other some space."
Article continues below advertisement
Despite the drama, Osefo is adamant that the TV series is going to be entertaining, to say the least.
"This season we all get into it because we all hold each other accountable, and we all say what we like and what we don't like, what we want from our friends and what we want our friends to do for us and our expectations of each other," she says. "I think that this season is very vulnerable, you really see us being vulnerable with each other and say, 'No, you're my friend, I expect more from you,' and not just be mad at each other. We tell each other why we want more from our friend.
Article continues below advertisement
"We wanted to bring you all the best show even in a pandemic," she declares. "I will say, for me to even say that, I think this is the best season of RHOP. I am saying that, and we shot in a pandemic — I think that says a lot."
Real Housewives of Potomac airs on Bravo on Sundays at 8 p.m. ET.