NEWS
Scooter Braun Addresses Longstanding Taylor Swift Feud, Claims She 'Refused' His Multiple Requests To Hash Things Out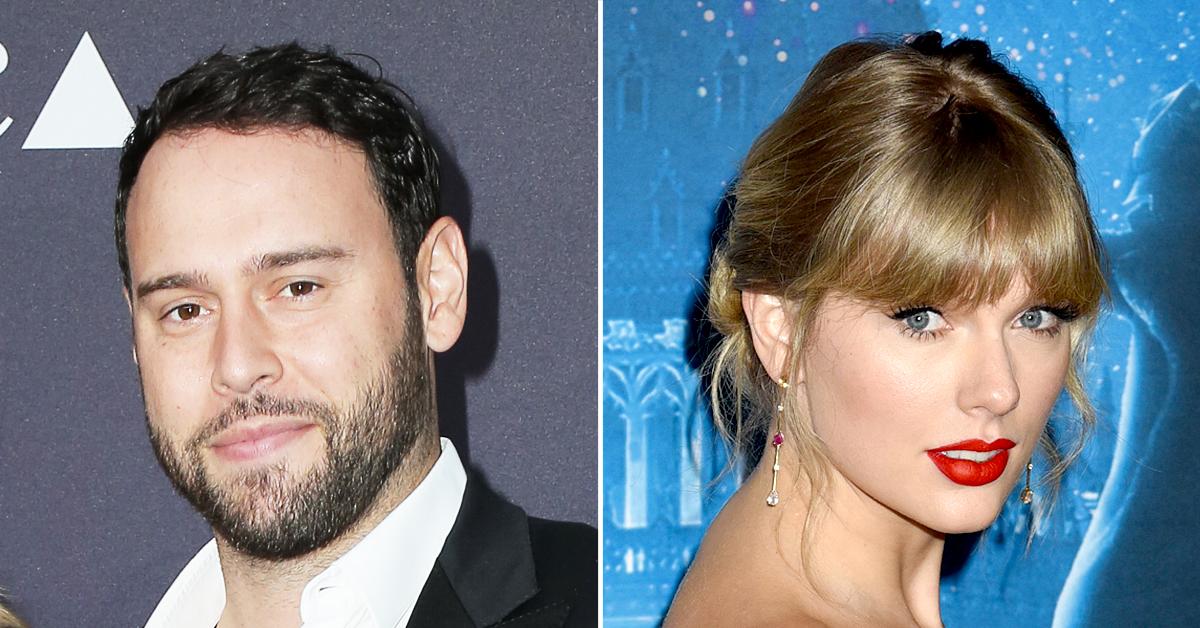 Scooter Braun is speaking out about his years-long feud with Taylor Swift that made him Public Enemy No. 1 to loyal Swifties.
Article continues below advertisement
In 2019, Braun's company Ithaca Holdings acquired Nashville-based Big Label Group — to which Swift, 31, was signed from 2005-2018. In November 2020, Braun sold her masters to Shamrock Holdings for $300 million, prompting the "Love Story" singer to issue a lengthy statement in which she claimed she was informed she'd have to sign "an ironclad NDA" that would "silence me forever before I could even have a chance to bid on my own work."
In a new interview, the celebrity manager reflected on their contentious relationship — and expressed his disappointment on the way things went down.
Article continues below advertisement
"I regret and it makes me sad that Taylor had that reaction to the deal," the 40-year-old — who manages Justin Bieber, Ariana Grande and Demi Lovato — admitted to Variety in a story that was published on Wednesday, June 23. "All of what happened has been very confusing and not based on anything factual. I don't know what story she was told.
Article continues below advertisement
"I asked for her to sit down with me several times, but she refused. I offered to sell her the catalog back and went under NDA, but her team refused. It all seems very unfortunate," Braun continued. "Open communication is important and can lead to understanding.
"She and I only met briefly three or four times in the past, and all our interactions were really friendly and kind. I find her to be an incredibly talented artist and wish her nothing but the best," he added.
Article continues below advertisement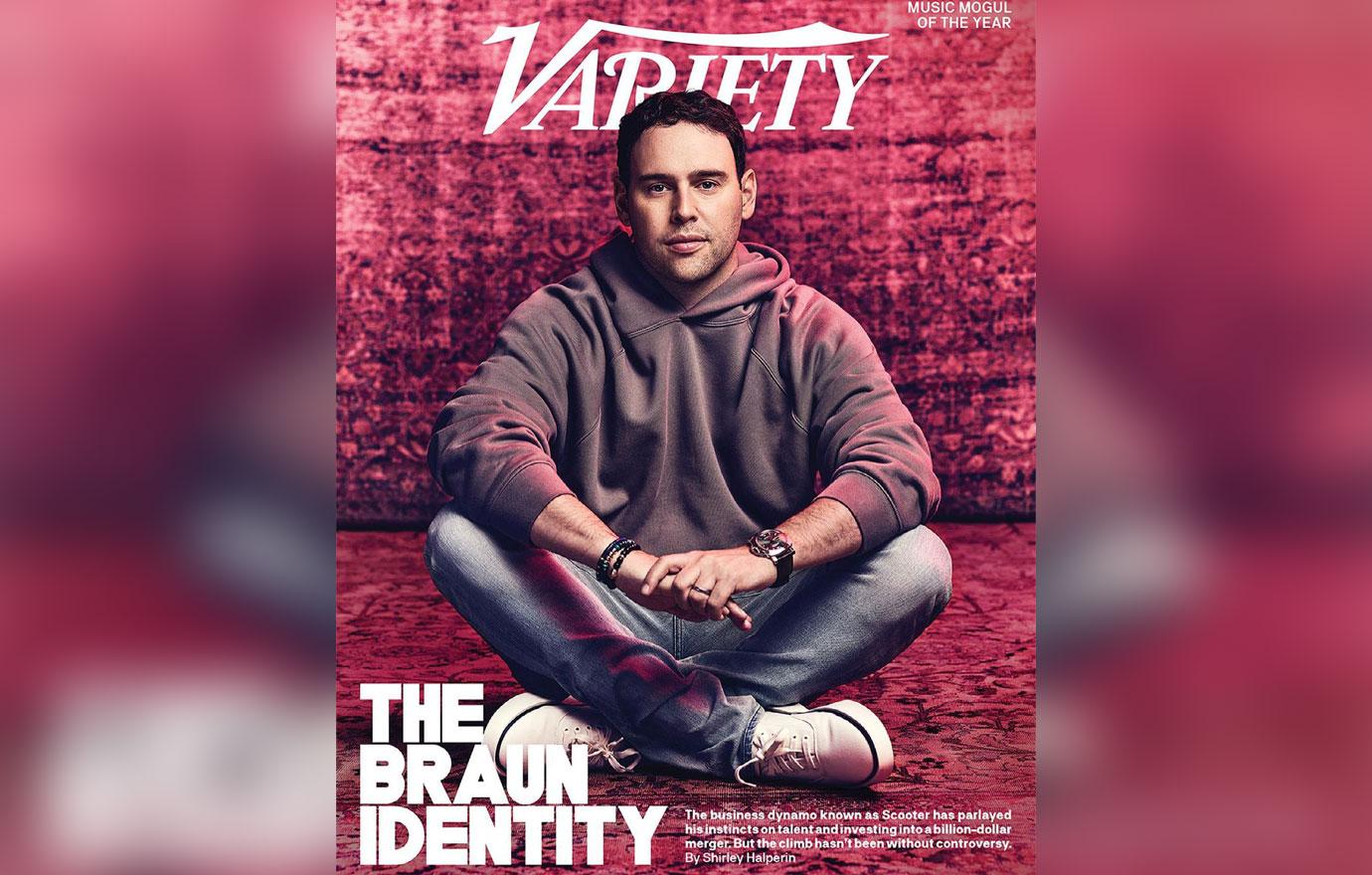 Article continues below advertisement
However, Swift had a different perspective on their interactions back in July 2019. On the same day the news was announced that Braun had acquired Big Label Group, she took to Tumblr to share her response to the news. "I learned about Scooter Braun's purchase of my masters as it was announced to the world," she wrote at the time. "All I could think about was the incessant, manipulative bullying I've received at his hands for years.
"Like when Kim Kardashian orchestrated an illegally recorded snippet of a phone call to be leaked and then Scooter got his two clients together to bully me online about it. (See photo)," she wrote, referring to an Instagram post that Bieber tagged her in featuring a screengrab of the 27-year-old FaceTime'ing Braun and Kanye West. "Or when his client, Kanye West, organized a revenge porn music video which strips my body naked."
Article continues below advertisement
Braun seemingly addressed Swift labeling him a bully in his interview. "I'm firmly against anyone ever being bullied," he explained. "I always try to lead with appreciation and understanding."
Swift has not hid her disdain for Braun in recent years and has seemingly thrown subtle digs his way. She also publicly slammed him at the 2019 Billboard Women In Music Awards, noting during her speech, "Scooter never contacted me or my team to discuss it prior to the sale or even when it was announced. I'm fairly certain he knew exactly how I would feel about it, though." The "Look What You Made Me Do" singer also added that his supporters are "the definition of toxic male privilege."
Article continues below advertisement
Though Braun claims that he wishes his adversary the best, Swift may not be done throwing shade: On June 18 — Braun's birthday — she announced the November 19 release date for her re-recorded album Red. The "ME!" singer previously dropped the re-recorded version of Fearless in April.