Meghan McCain Slams 'The View' Co-Host Joy Behar On Sharing 'Factually Inaccurate' Information — Watch
Here we go again. Another day on The View calls for another heated debate with Meghan McCain and co-host Joy Behar losing their cools — and the episode wouldn't be complete without Whoopi Goldberg calling for a commercial break.
Article continues below advertisement
Article continues below advertisement
The argument began with Behar baiting McCain, the only conservative co-host, by stating Republicans are the only people who aren't getting vaccinated. According to Behar, Republicans are refusing to get the vaccine because they want to "own the libs," referring to Democrats.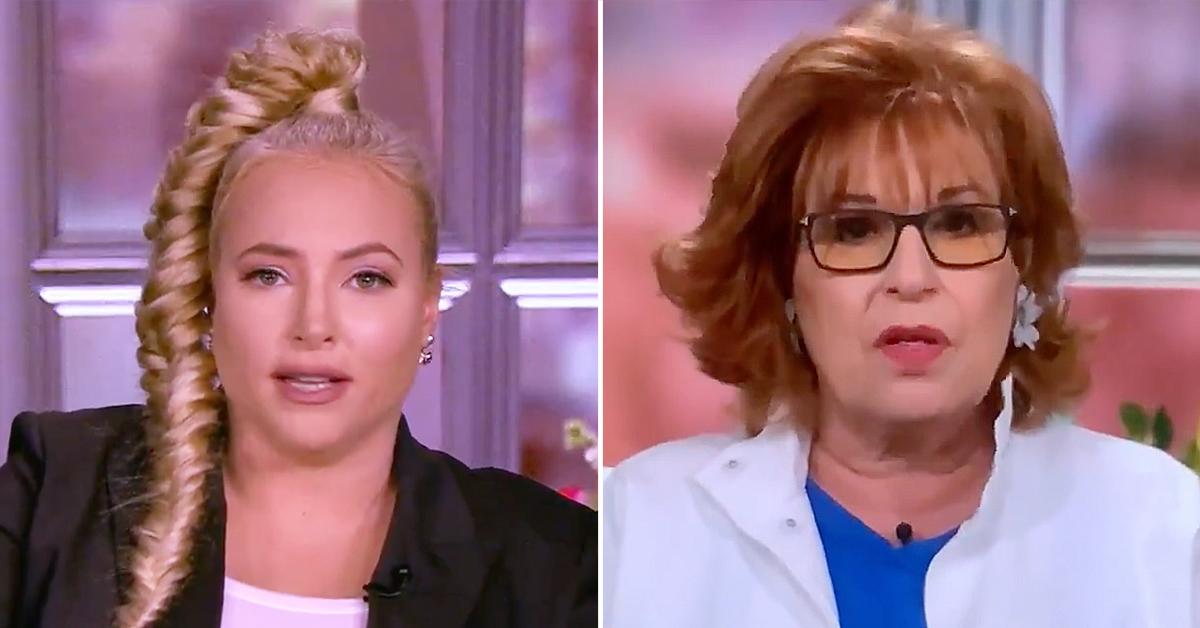 Article continues below advertisement
McCain calmly refuted Behar's claim, noting that most people aren't getting vaxxed because they're scared of the possible side effects. "The message is absolutely garbage coming from [Dr. Anthony] Fauci," the blonde beauty began, referring to the chief medical advisor to the president. McCain insisted there is a lot of hesitancy amongst multiple demographics, including the African-American community.
Article continues below advertisement
The 36-year-old also explained that a lot of women are concerned with the effects it could have on fertility and those in their child-bearing years. Overall, she said people's hesitancy is coming "from a place of fear," rather than politics.
"The fact that there hasn't been a summit, or discussion, or figures that people trust on TV to try and help quell some of this, that's why the conspiracy theories keep growing and spreading," she continued, noting the White House and CDC have "done a terrible job" at assuaging people's concerns.
Article continues below advertisement
To finish up her rant, McCain told Behar, 78, that making comments such as claiming Republicans want to "own the libs" is "not productive." She also slammed all the "stupid" things done in association to the vaccine — like making the vaccine card too big to carry around. "I'm sick of that," McCain concluded.
Article continues below advertisement
Of course, Behar was quick to respond to McCain's remarks. "A lot of people of color have every right to be skeptical of the government. They have been burned for generations by various policies," Behar said, which led McCain to jump in and clarify that she wasn't saying people of color don't have a right to be cautious.
While McCain tried to make her point, Behar shot her down, saying: "Excuse me, I'm not done." However, McCain refused to back down, insisting she wants everyone to get the vaccine before calling Behar out once again for her previous remark. "When you come on the show and just say, 'Oh, we're owning the libs.' It's just factually inaccurate about the demographics who are not getting the vaccine," McCain said.
Article continues below advertisement
However, Behar insisted a lot of the people who won't get the vaccine are watching conservative political commentator Sean Hannity — which McCain strongly disagreed with.